Lost & Found: Drop-in Stitching Workshop
Ended - Saturday
7 January 2023
Natalya Konforti is a designer, artist and cultural programme facilitator with a degree in Fashion Design from ESMOD International. A decade in the garment industry cultivated her response to colour palettes, a fascination with patterns as well as a deep appreciation for textile craftsmanship. Her process-driven, introspective practice is grounded in what we leave behind; channelling themes of memory, community and sustainability. Through a variety of mixed mediums including photography, paint and textile, her work pays homage to a meaningful technique, material or location.
Natalya has participated in exhibitions at Tashkeel, RAKFAF, Alserkal Avenue, DIFC Art Nights and World Art Dubai. She runs several non-profit community initiatives and is a contributor to cultural entities such as Jameel Arts Centre, Sharjah House of Wisdom, Dubai Design Week and Sharjah Art Foundation. Her work has been featured in numerous publications including The National, Khaleejesque, Friday Magazine, Arab News and Uppercase Magazine. Her writing has appeared in Pop Sugar ME and Xstitch magazine. She has been awarded a cultural Golden Visa by Dubai Culture and was named one of 12 UAE environmental thought leaders by Livehealthy.
Schedule:
Date: 7 January 2023
Time: 2 – 4pm
Location:
Tashkeel Al Fahidi, House 10
Open to the public
Registration Deadline:
7 January 2023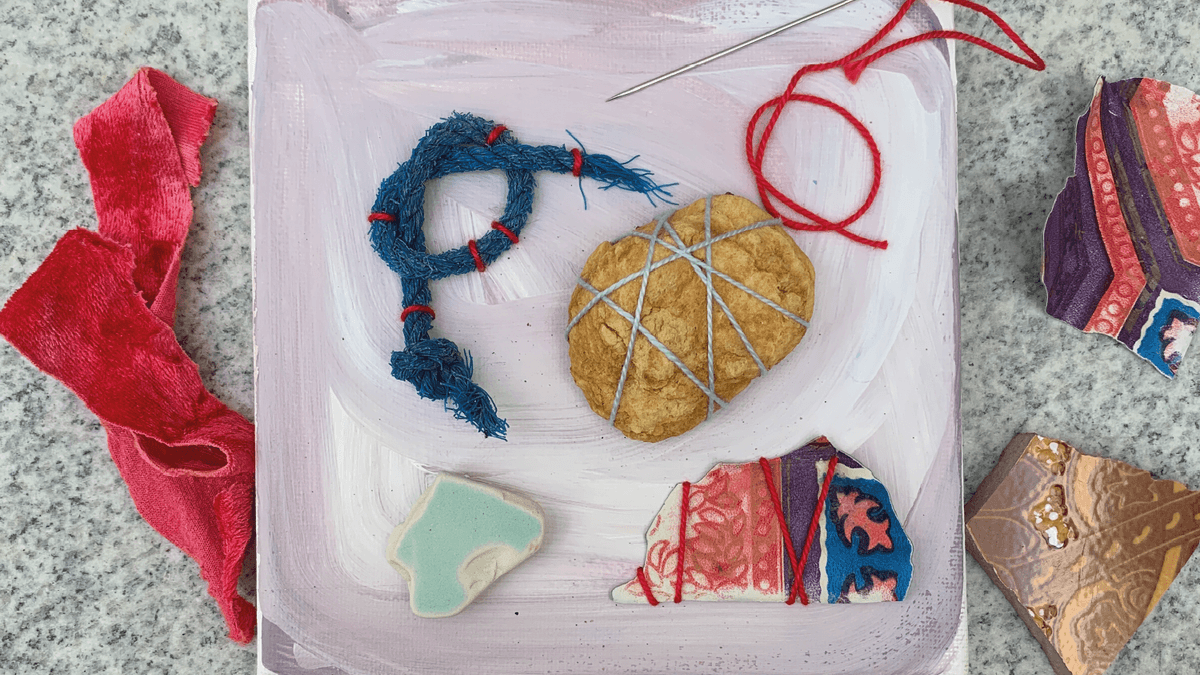 This activity is designed to help participants engage with concepts of memory through embroidery as explored in the exhibition 'Rainbows Under Their Feet.' Participants will be provided with a selection of small objects found on beaches in Ras Al Khaimah during the artist's residency. Through the use of simple embroidery techniques, each participant will stitch selected fragments to a canvas, creating a unique piece of art that captures the memories associated with these lost souls. No prior sewing knowledge or experience is required
Opening Hours
Tashkeel Alserkal
Gallery, Unit 58, Alserkal Avenue
Sun-Thu 10am – 7pm, Fri 9am–12pm
(closed Saturdays & public holidays).
Makerspace, Unit 89, Alserkal Avenue
Sat-Thu 10am – 7pm
(closed Fridays & public holidays).


Tashkeel Al Fahidi
House 10, Al Fahidi
(members only)


Tashkeel Nad Al Sheba
Nad Al Sheba 1

Temporarily closed for renovation
How to find us