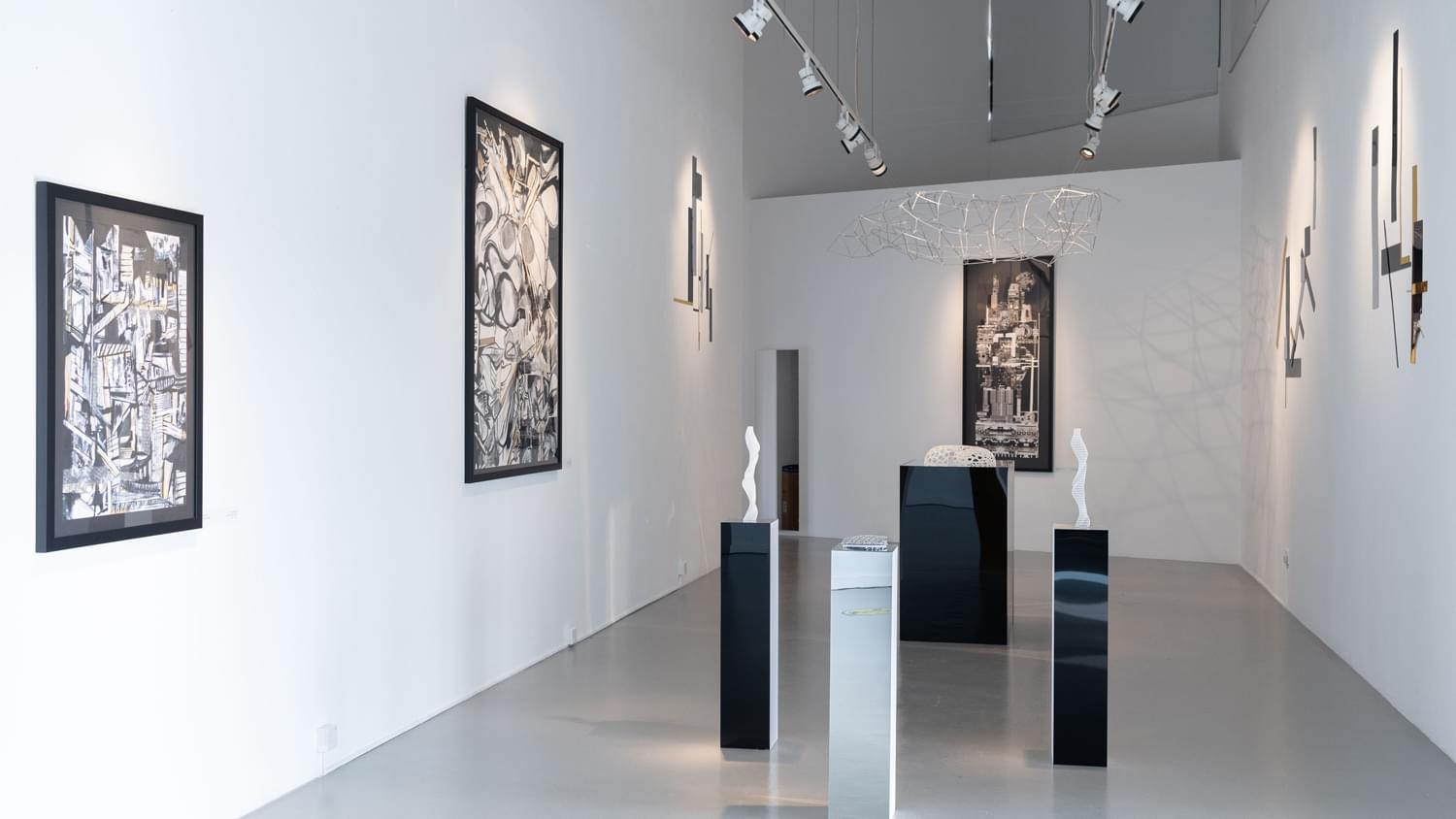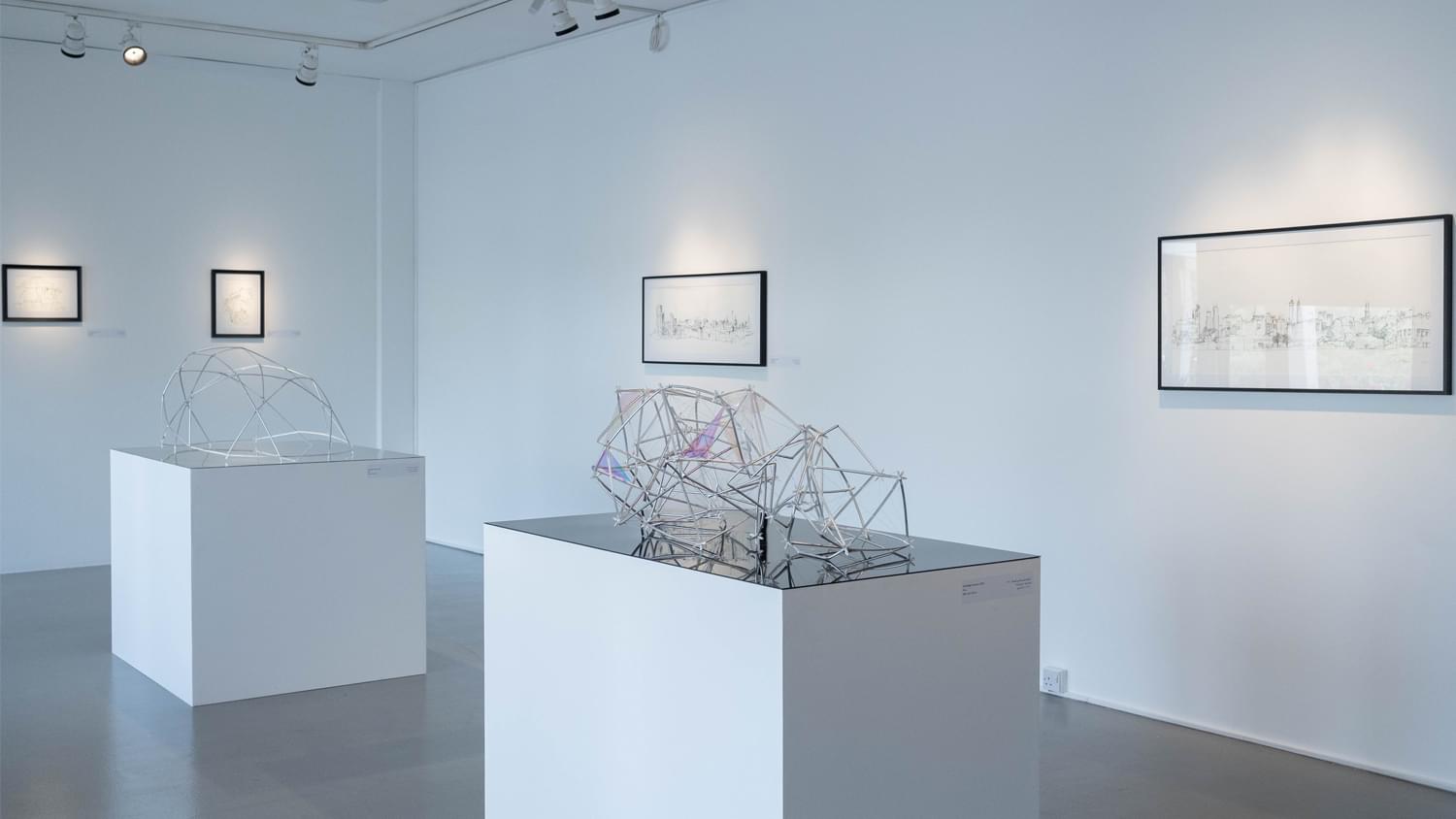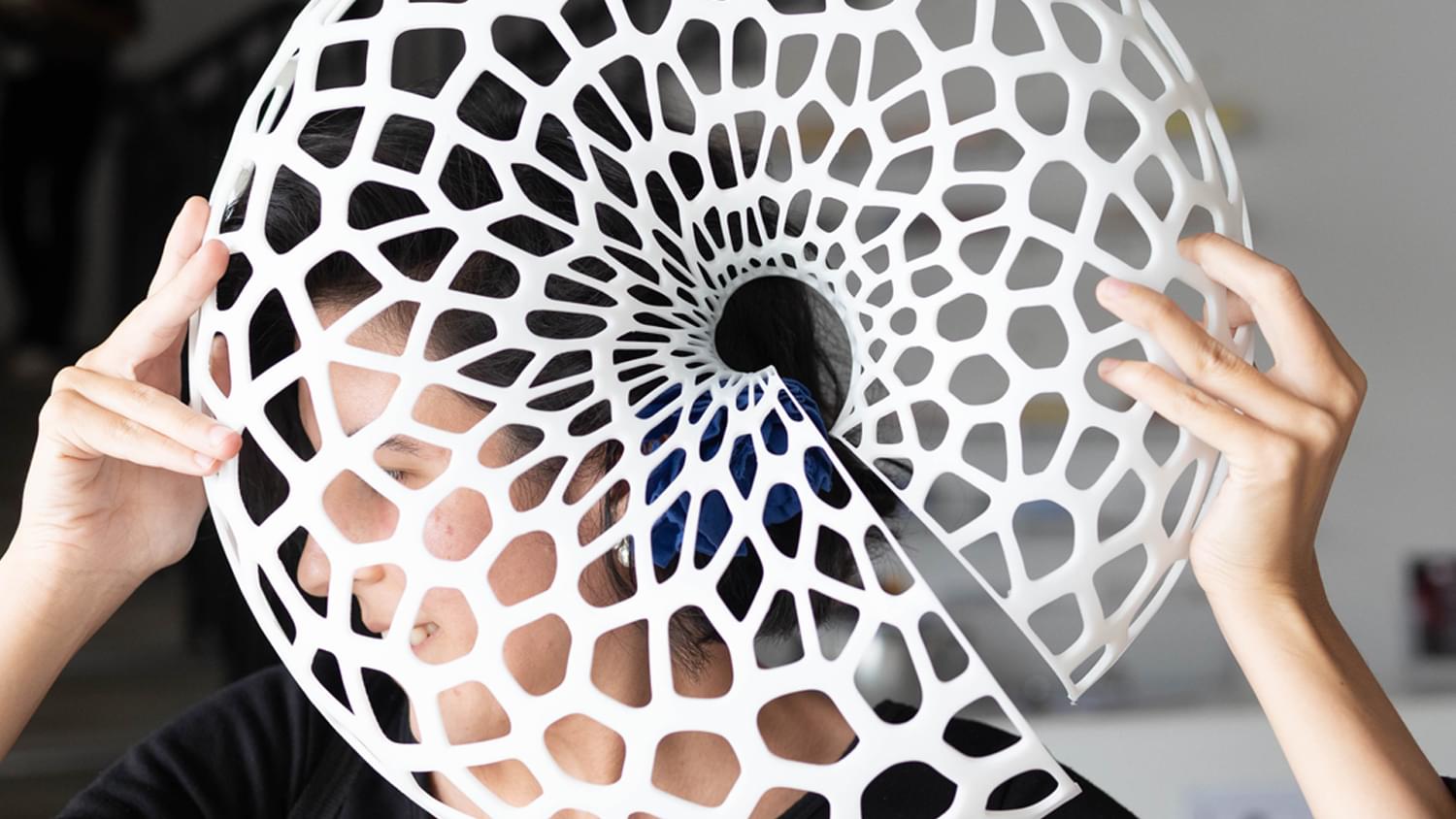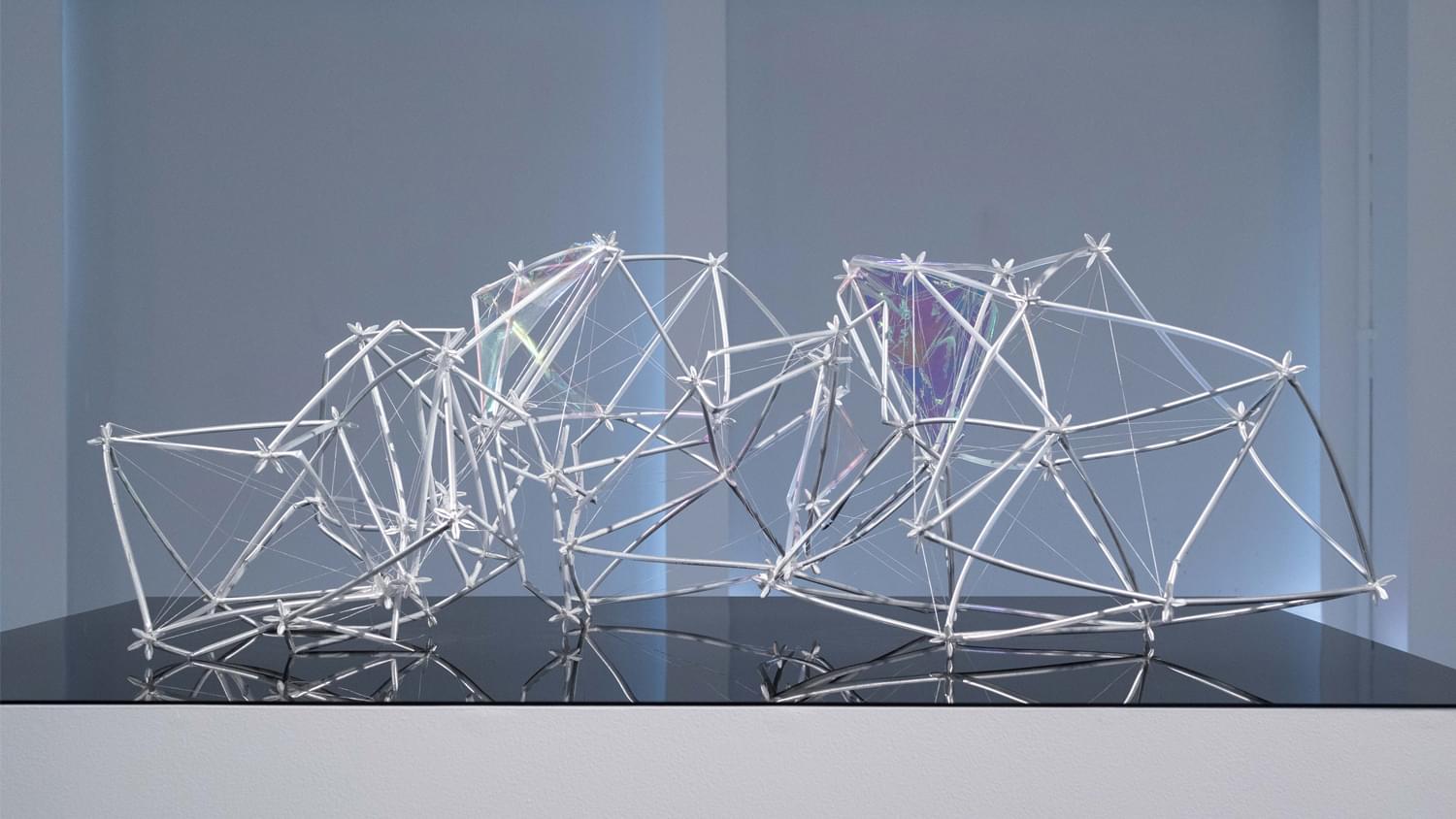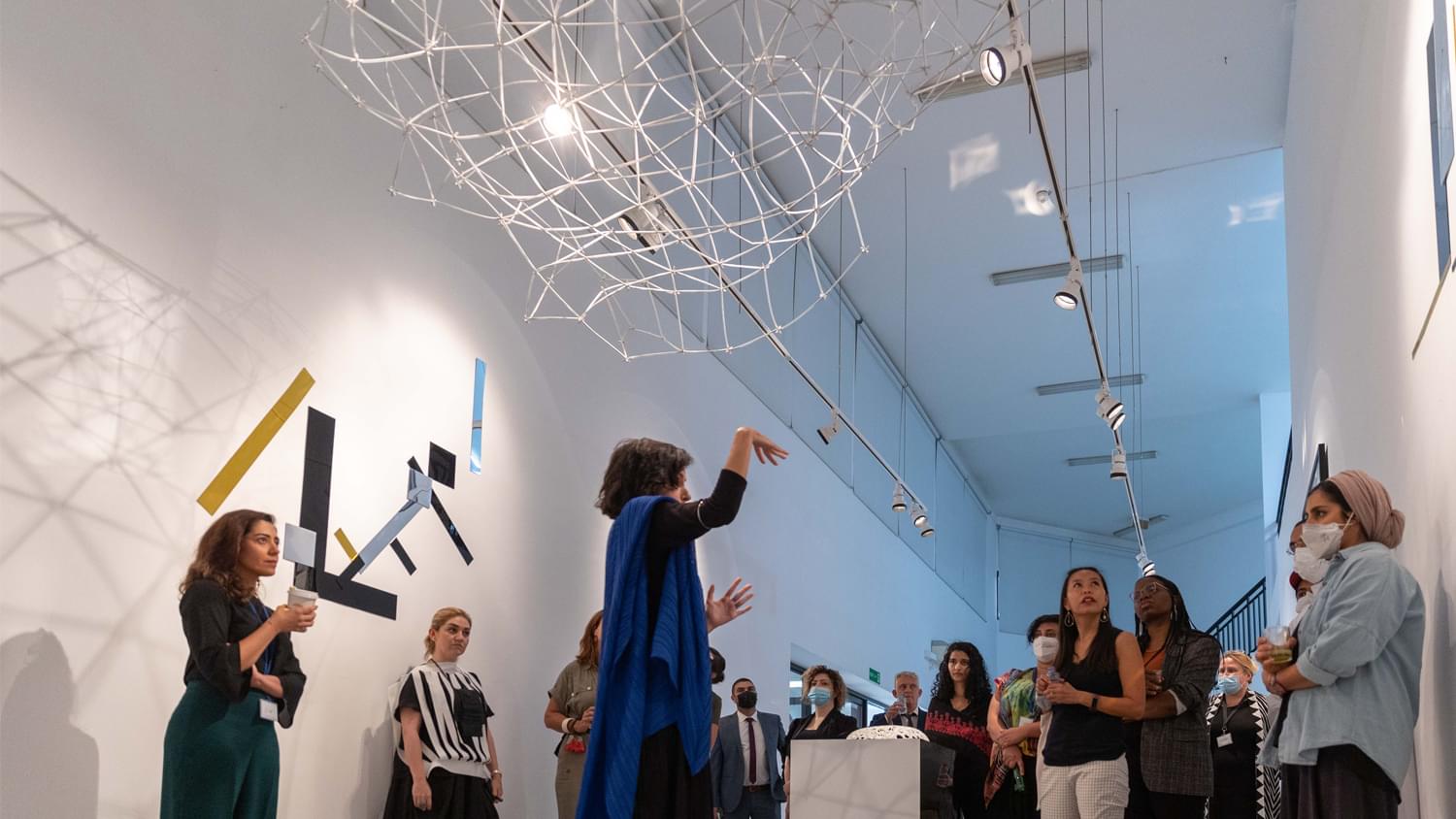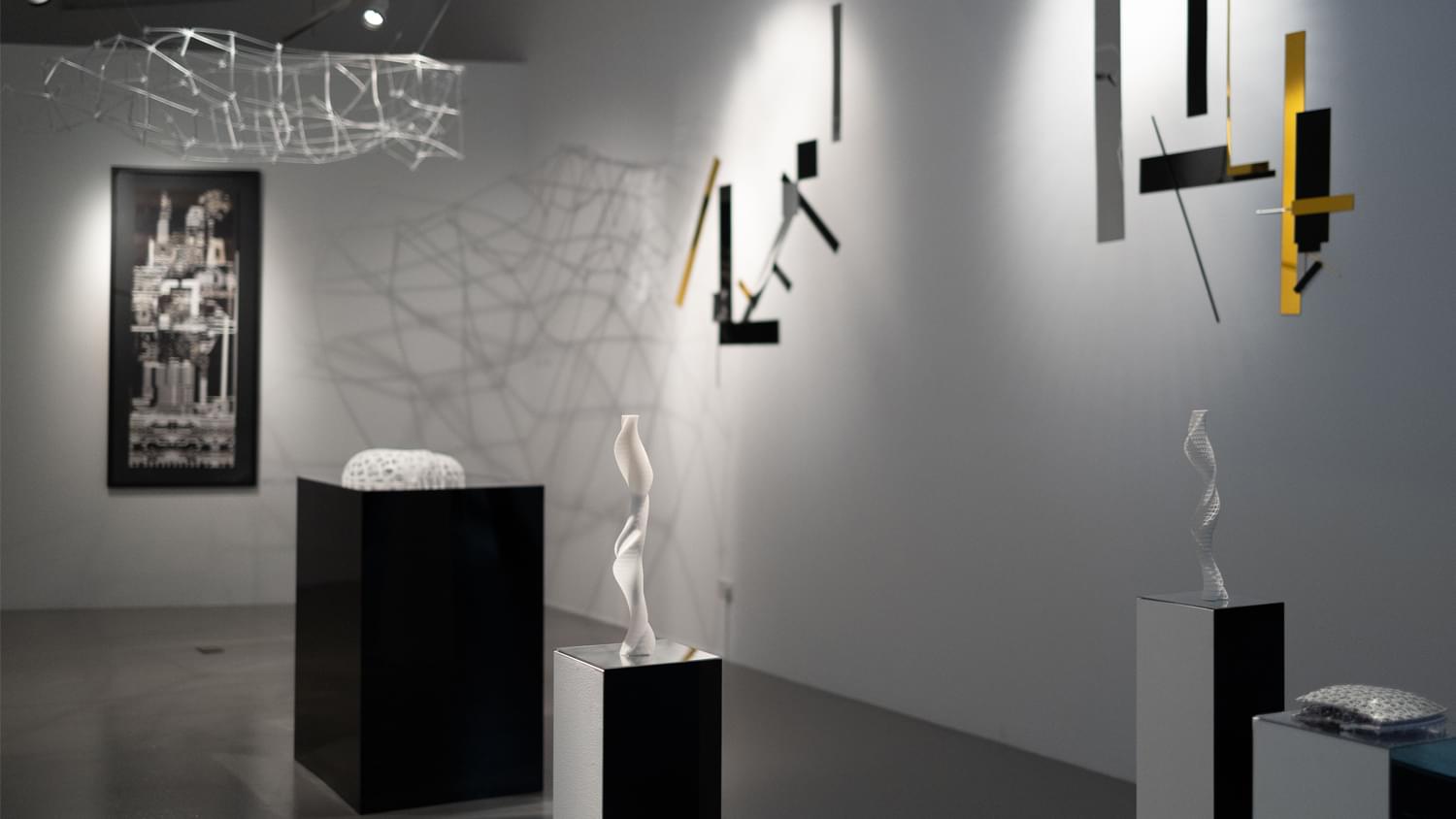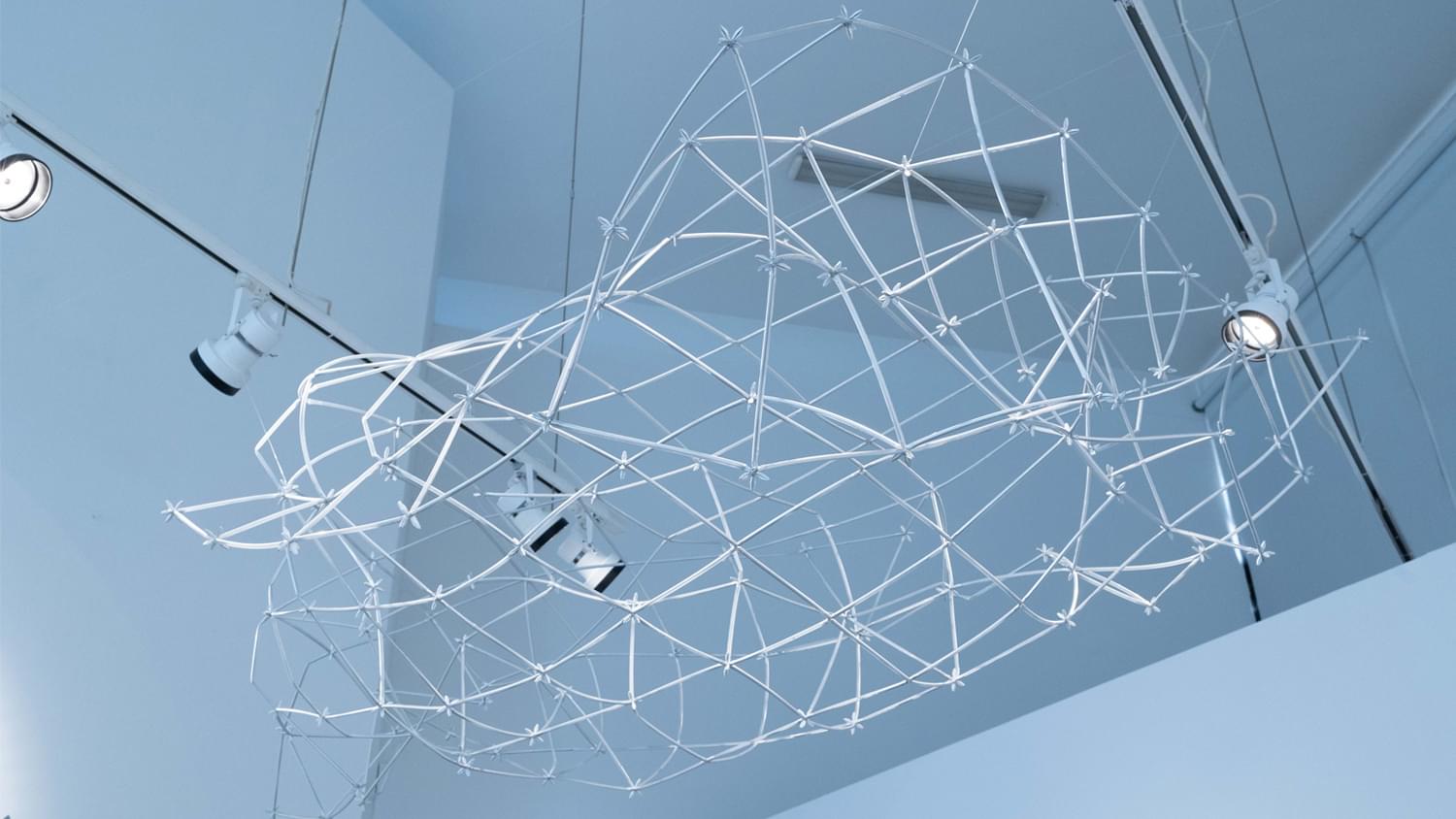 Tashkeel is delighted to present 'Geometric Integrity', a solo exhibition by artist-in-residence Inés J. Pedras marking the culmination of her four-month residency, organised by Acción Cultural Española in partnership with Tashkeel and the Embassy of Spain in the UAE. The exhibition arose from investigations into physical and creative concepts of the geometrical world; examining it from abstract and other multi-interpretive perspectives while simultaneously researching its relationship to Constructivism (represented in the show in the form of architectural models).
In 'Geometric Integrity', Inés seeks to accentuate the spirit of innovation encapsulated in geometry, the essence of which sits deep within our collective subconsciousness and is the root of all creation. Her creative process was deeply intuitive, materialising in the form of an integrated three-dimensional model. The exhibition prompts the viewer to consider geometric optimisation (a method to predict the three-dimensional arrangement of the atoms in a molecule by means of minimisation of a model energy). This is achieved using a system of patterns, connections and structures in a constant quest to attain maximum creative spatial capacity in relation to the material surface and parameter; within this, the triangle as an integral element possessing the greatest stability.
The residency sought to provide an opportunity for one practitioner to develop their art practice within the geographical context of the United Arab Emirates, thereby engaging in intercultural dialogue with artists, designers and craftsmen. Organised in parallel with the Spanish participation in Expo Dubai 2020, the residency took place over four months.
_____________
Public Programme
Workshop: 3D Structures
19 May, 4 - 7pm
This workshop with architect-artist Inés J. Pedras will explore all the possible ways a space can be arranged. Participants will work to identify the intrinsic planes that determine the geometric options in three-dimensional space to develop a morphological system.

Tashkeel Talk: Bio Digital Architecture
8 June, 5 - 7:30pm
How can nature be used as a constructive feature of sustainable design? This Tashkeel Talk with architect-artist Inés J. Pedras will explore bio-digital architectures as a multi-disciplinary scientific approach to sustainable design that goes beyond using nature as inspiration for aesthetics, but rather studying and applying construction principles that are found in natural environments.
Exhibition Tours
Inés will be giving artist tours throughout the duration of the exhibition. The tours are free to attend and offer the perfect opportunity to learn about the residency, her process and the insights into the works and concepts.
24 May, 6 - 7pm, 7 - 8pm | with Inés J. Pedras and Sara Masinaei, Studio & Engagement Manager
29 May, 11am - 12 pm, 12pm - 1 pm | with Lisa Ball-Lechgar, Deputy Director

About Inés J. Pedras
Inés J. Pedras is an architect, designer, artist, engineer and inventor. She focuses on new technologies with an emphasis on computational and integrative design across scales and disciplines. A specialist in Building Information Modeling (BIM), she is passionate about the crossover of workflows strategies between different softwares, addressing the experience-based aspects of parametric modelling, BIM, data analysis, virtual reality and augmented reality.​​​​​​​ Her architectural practice Gems...