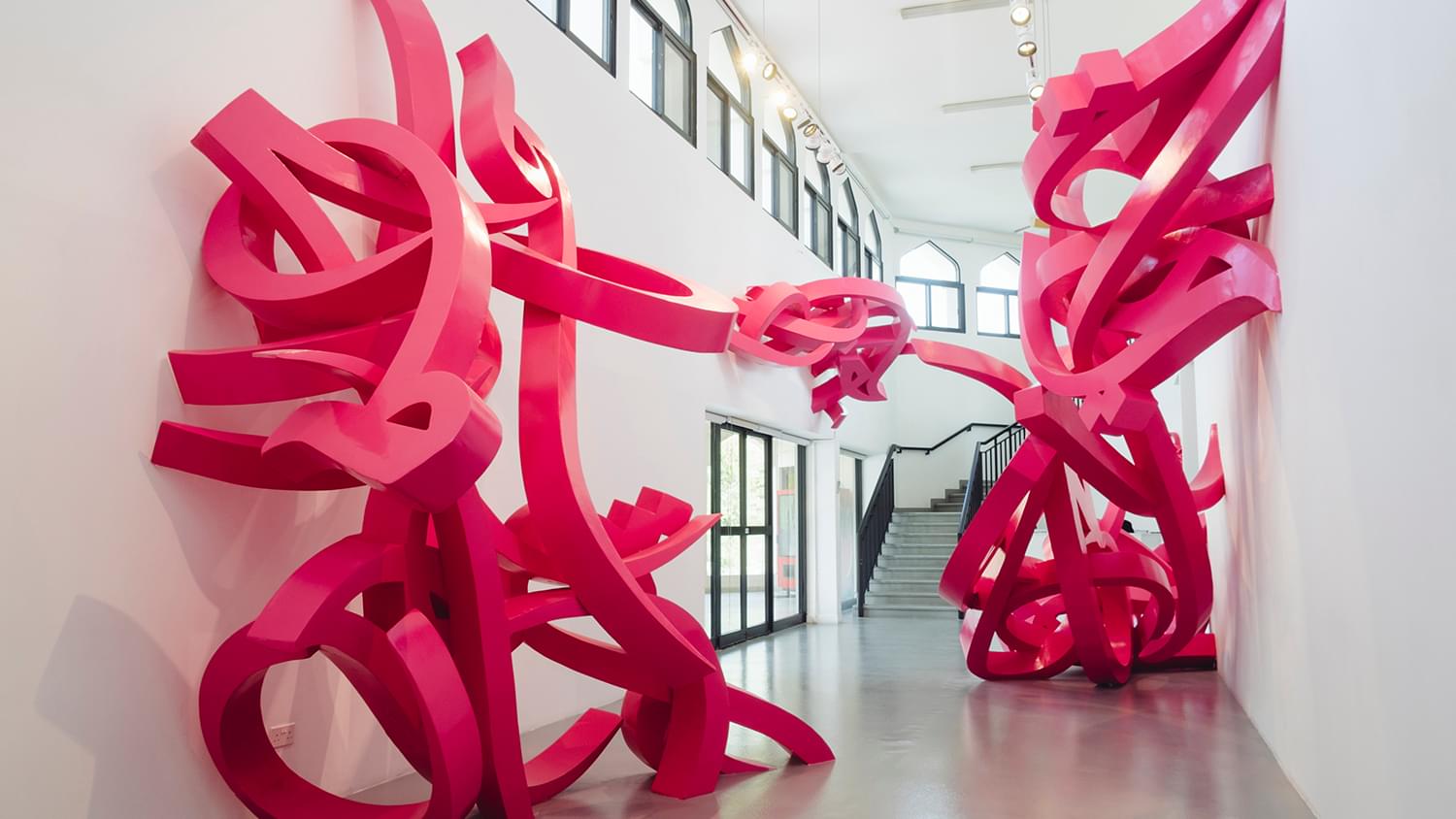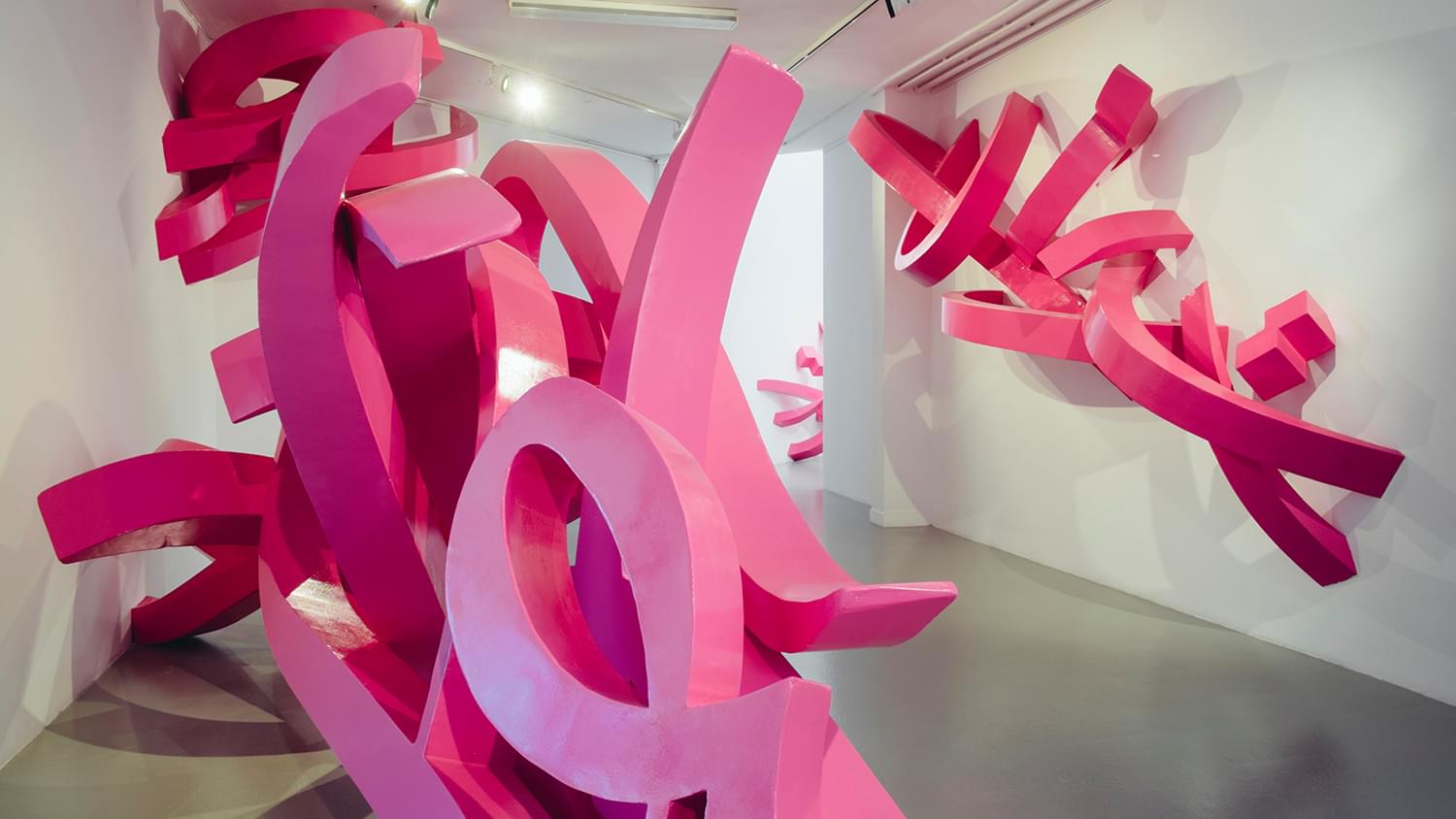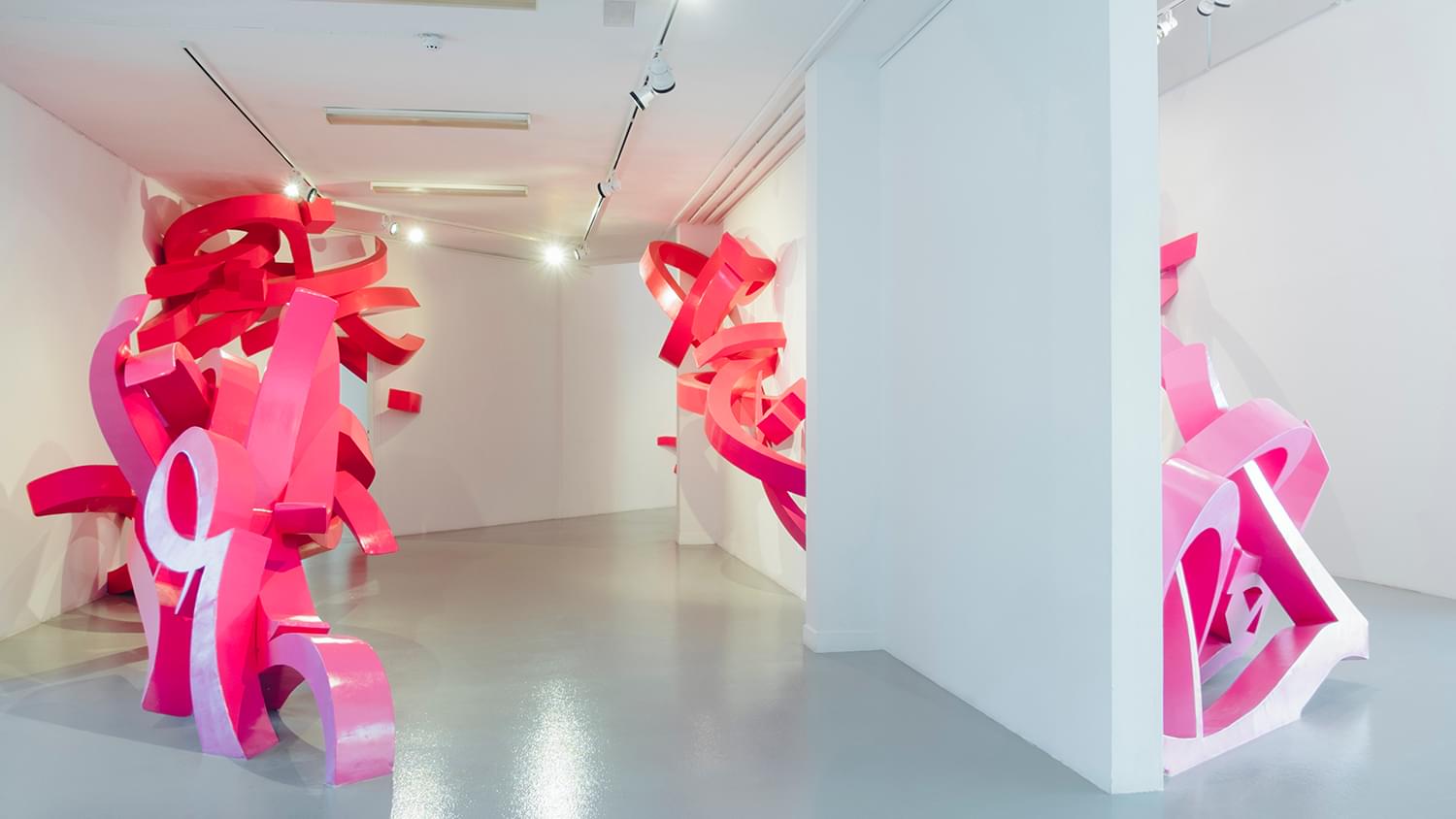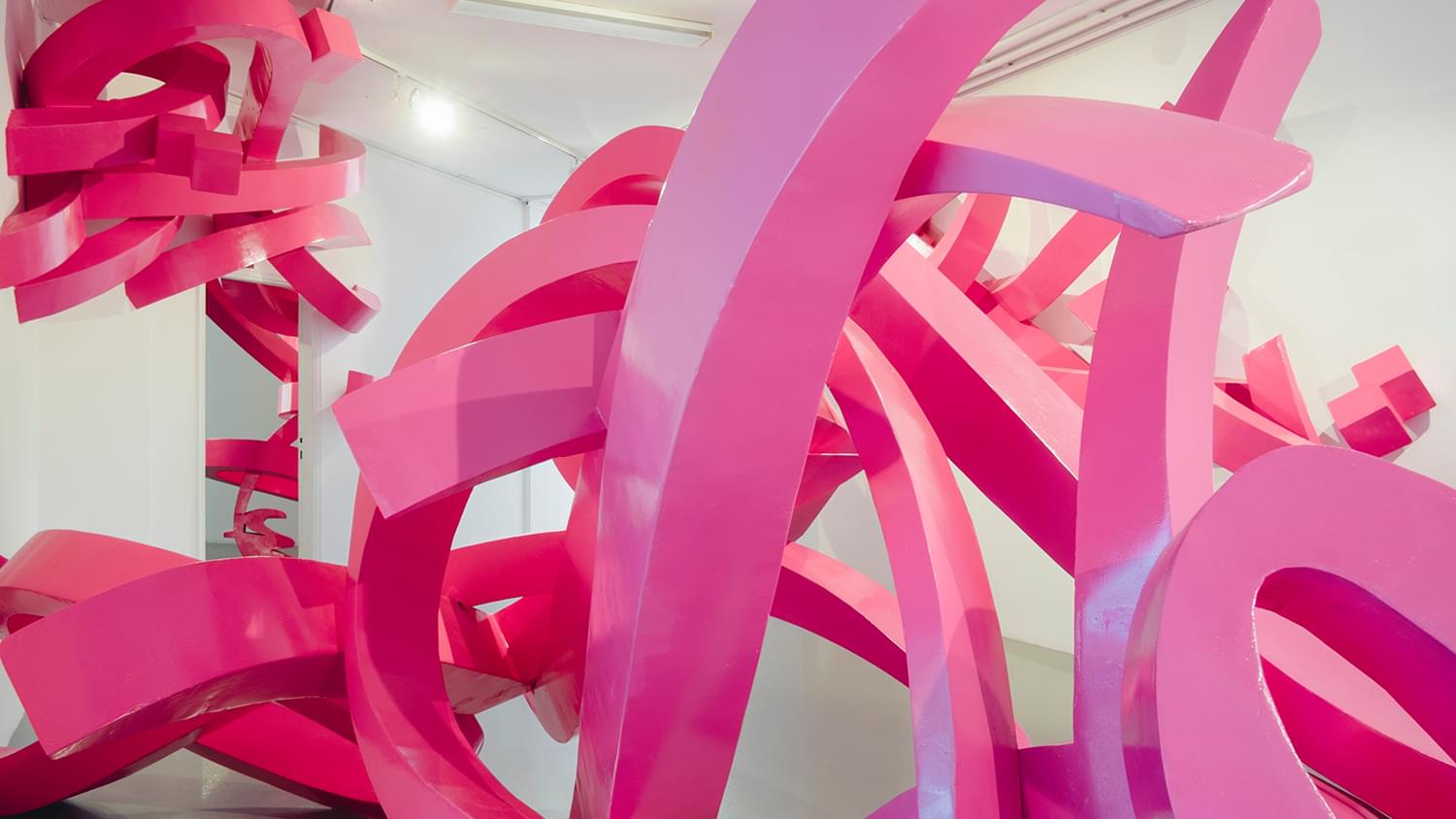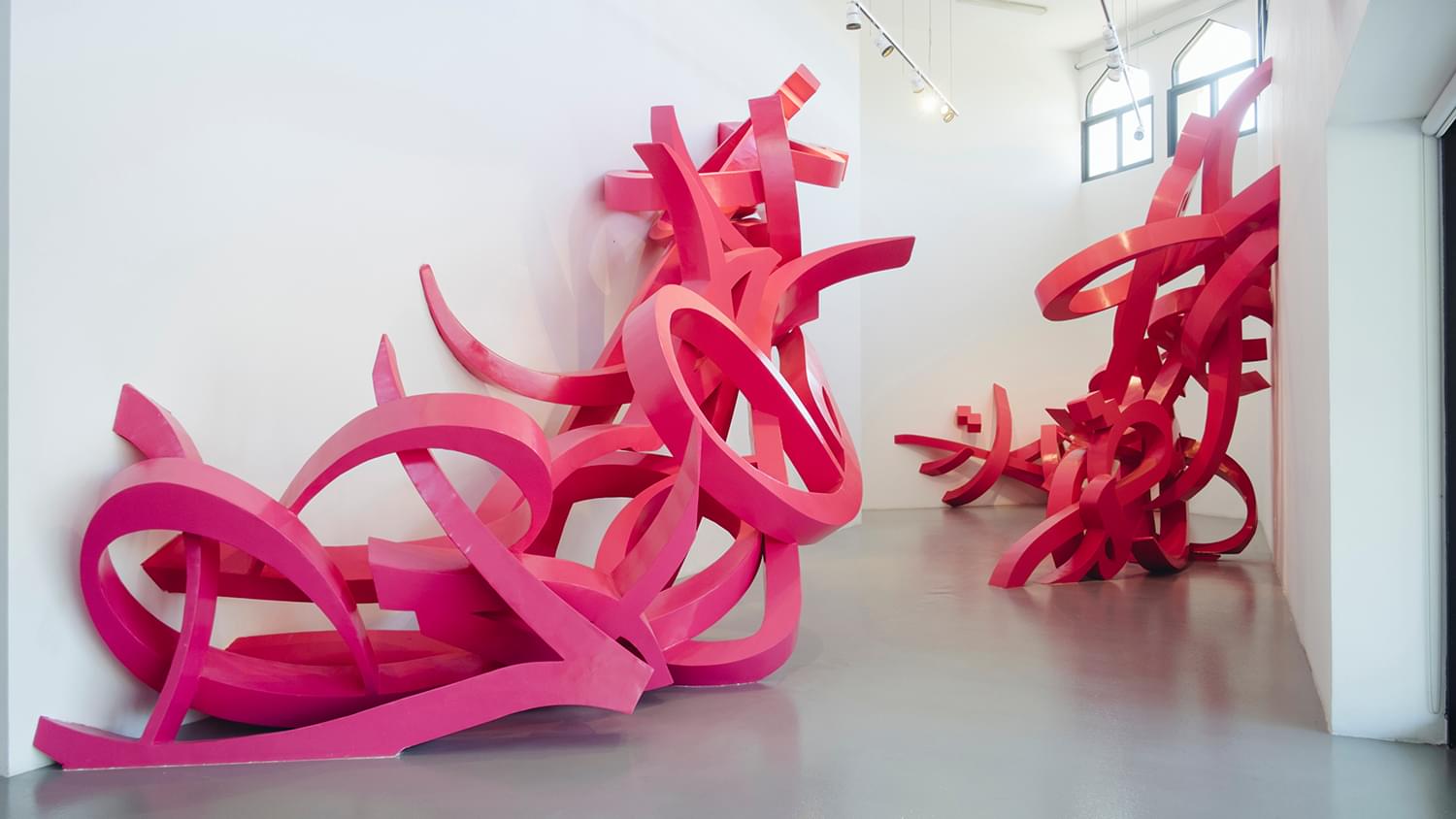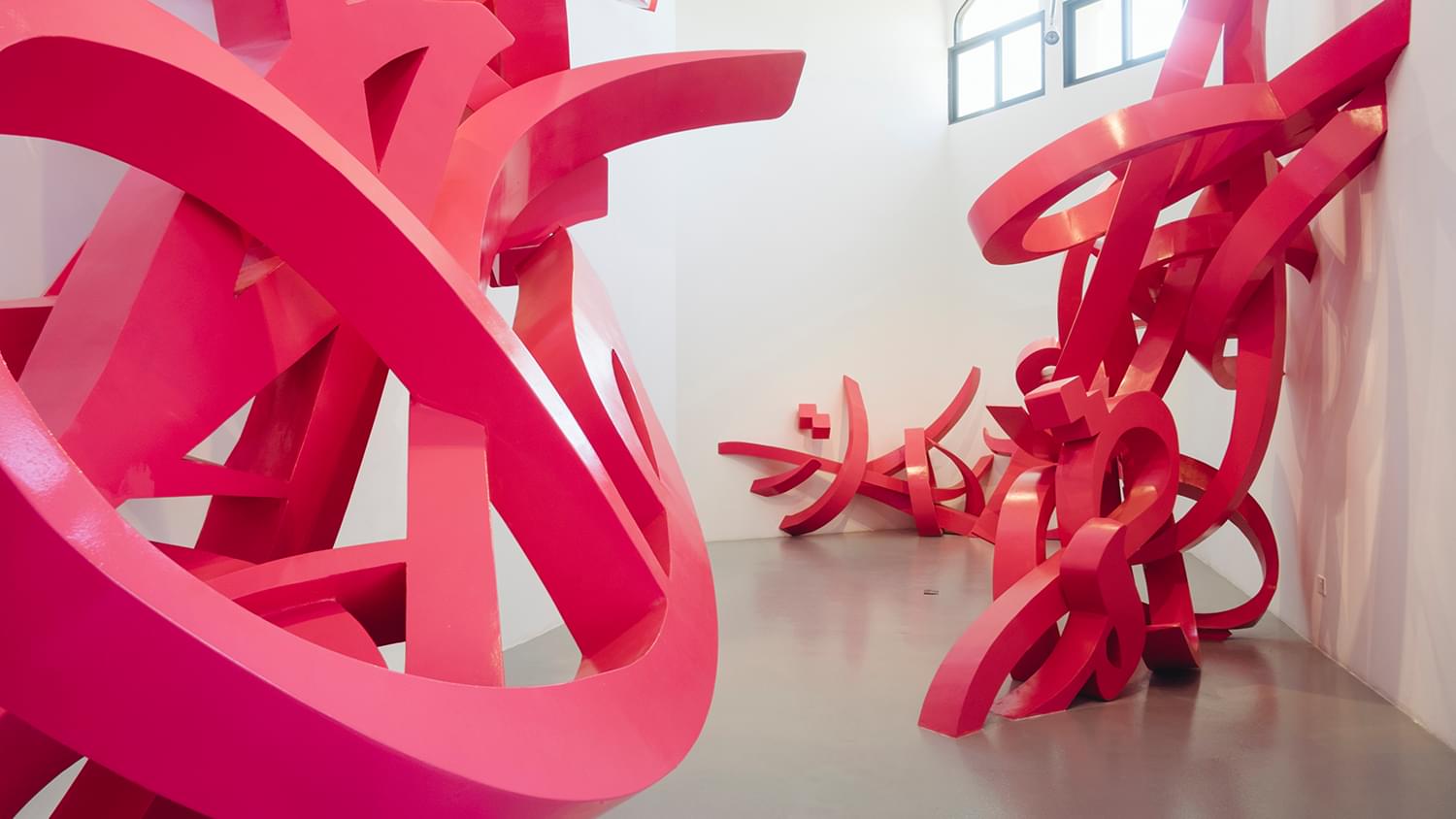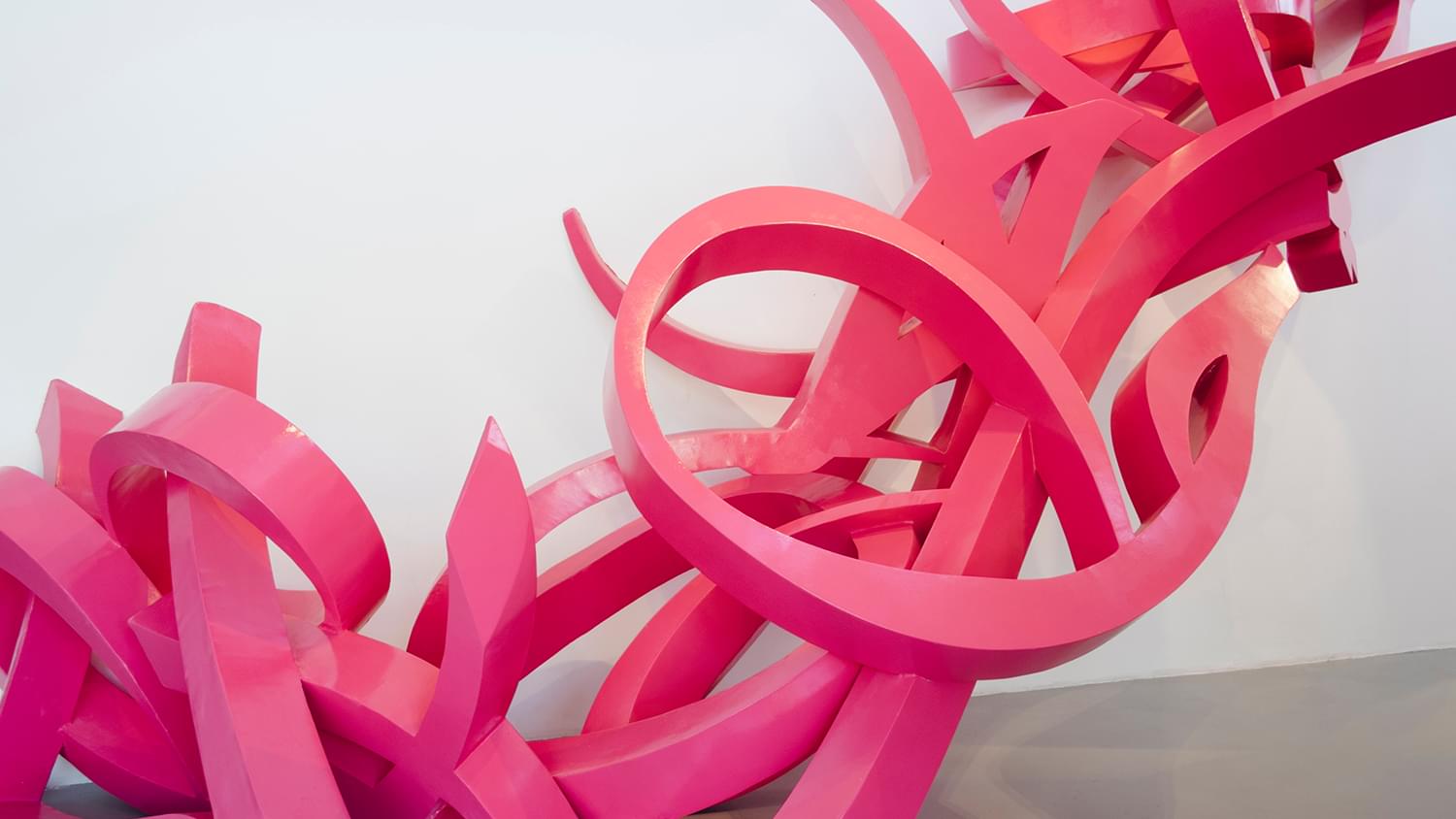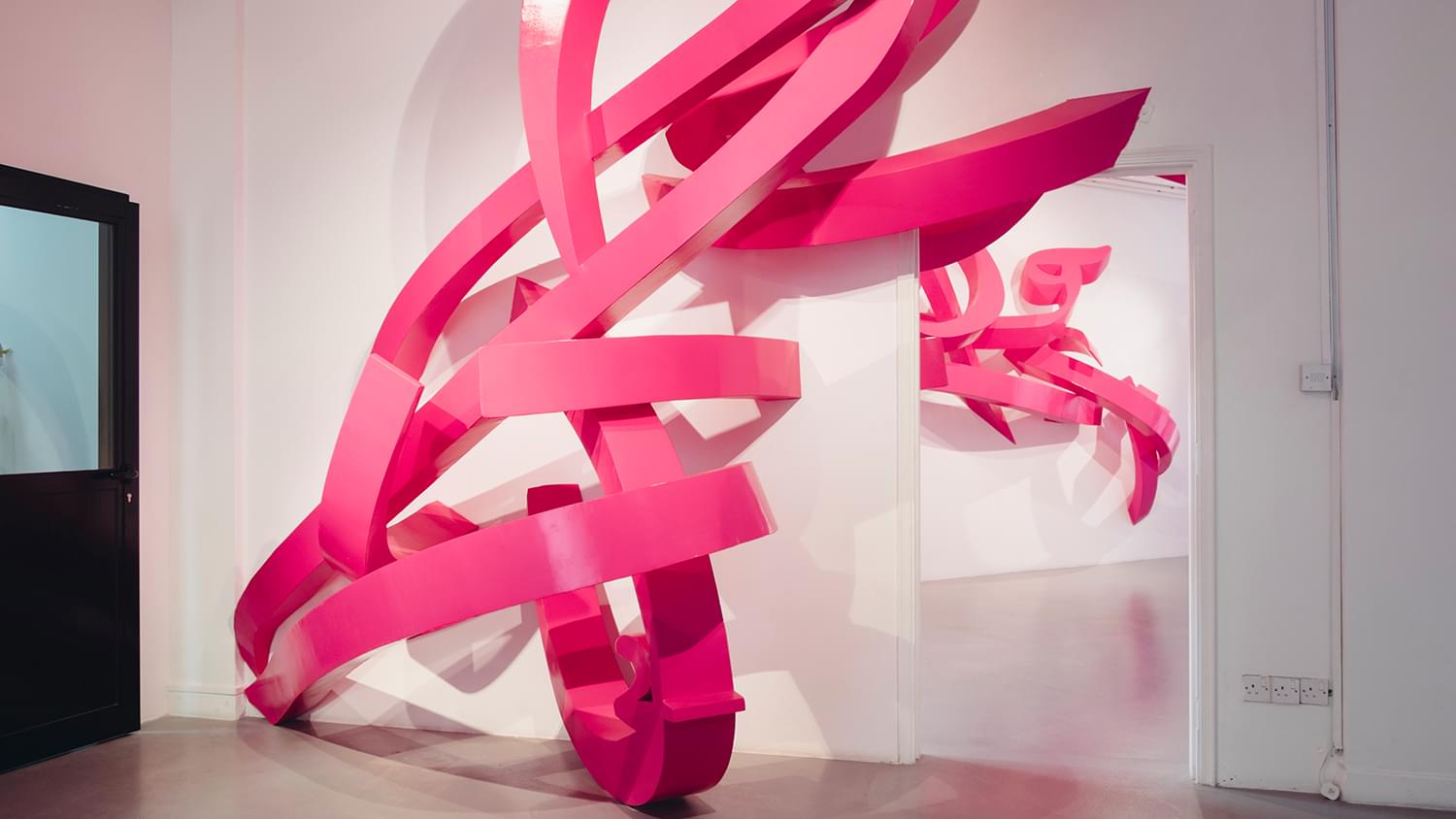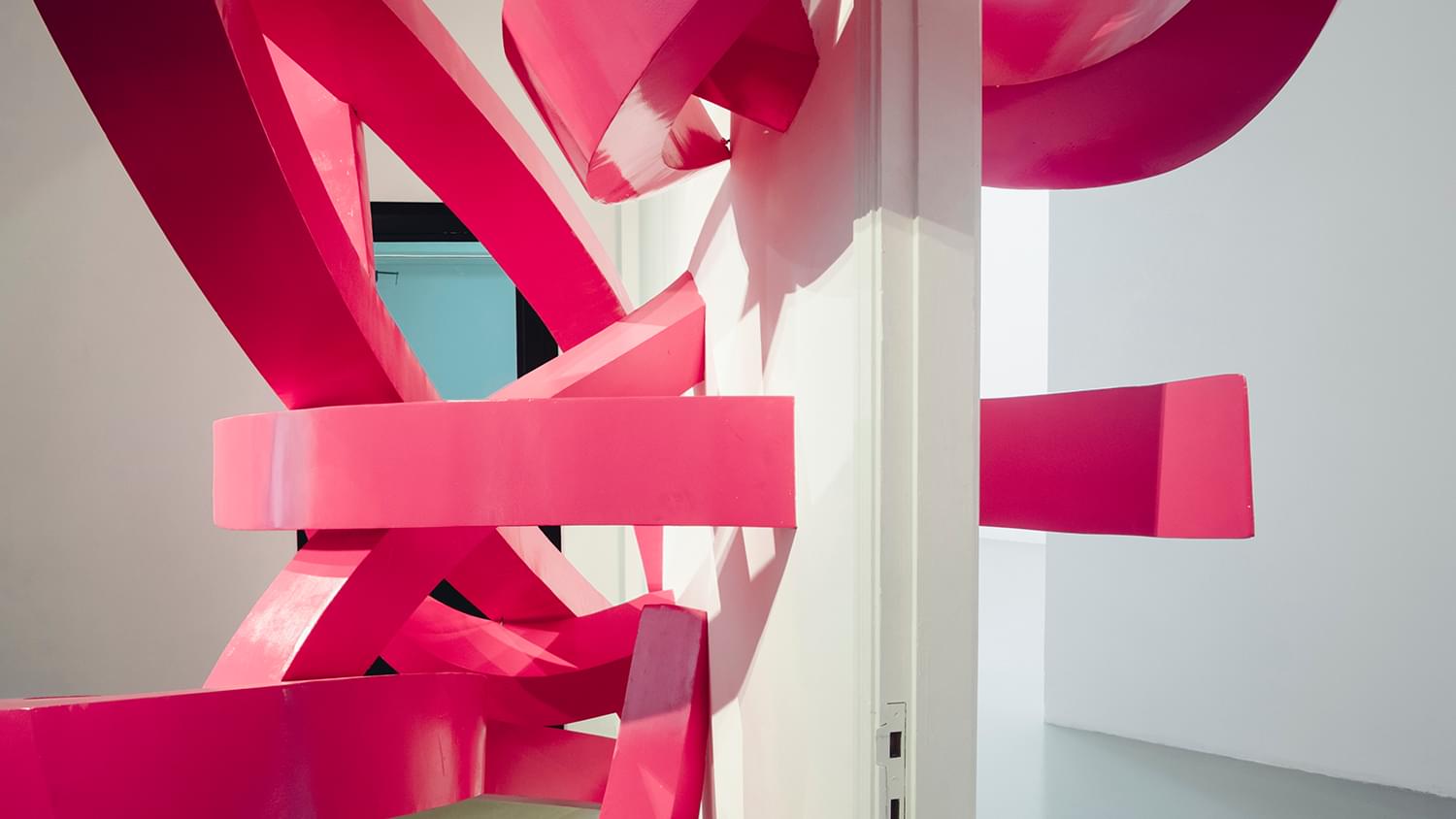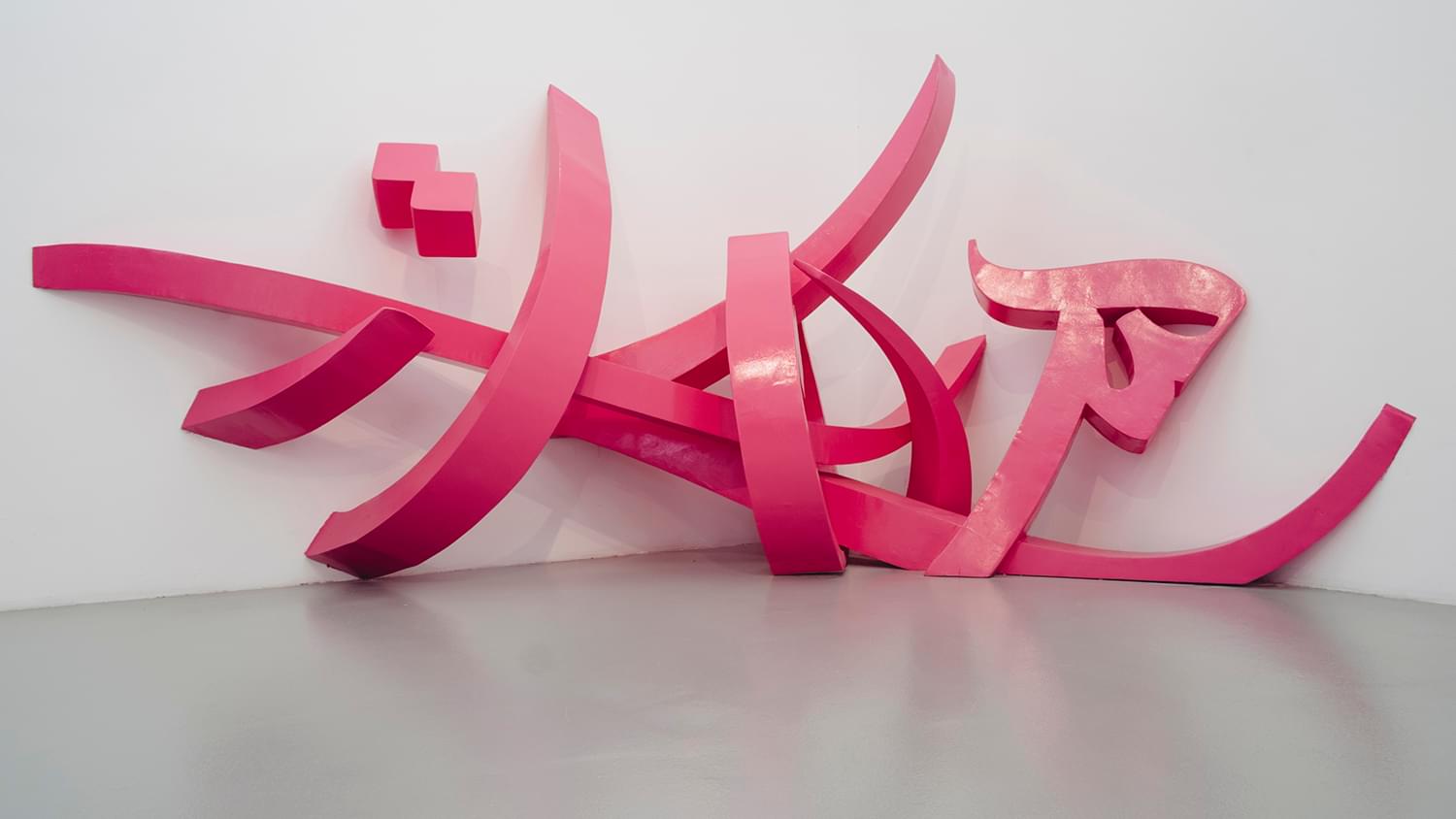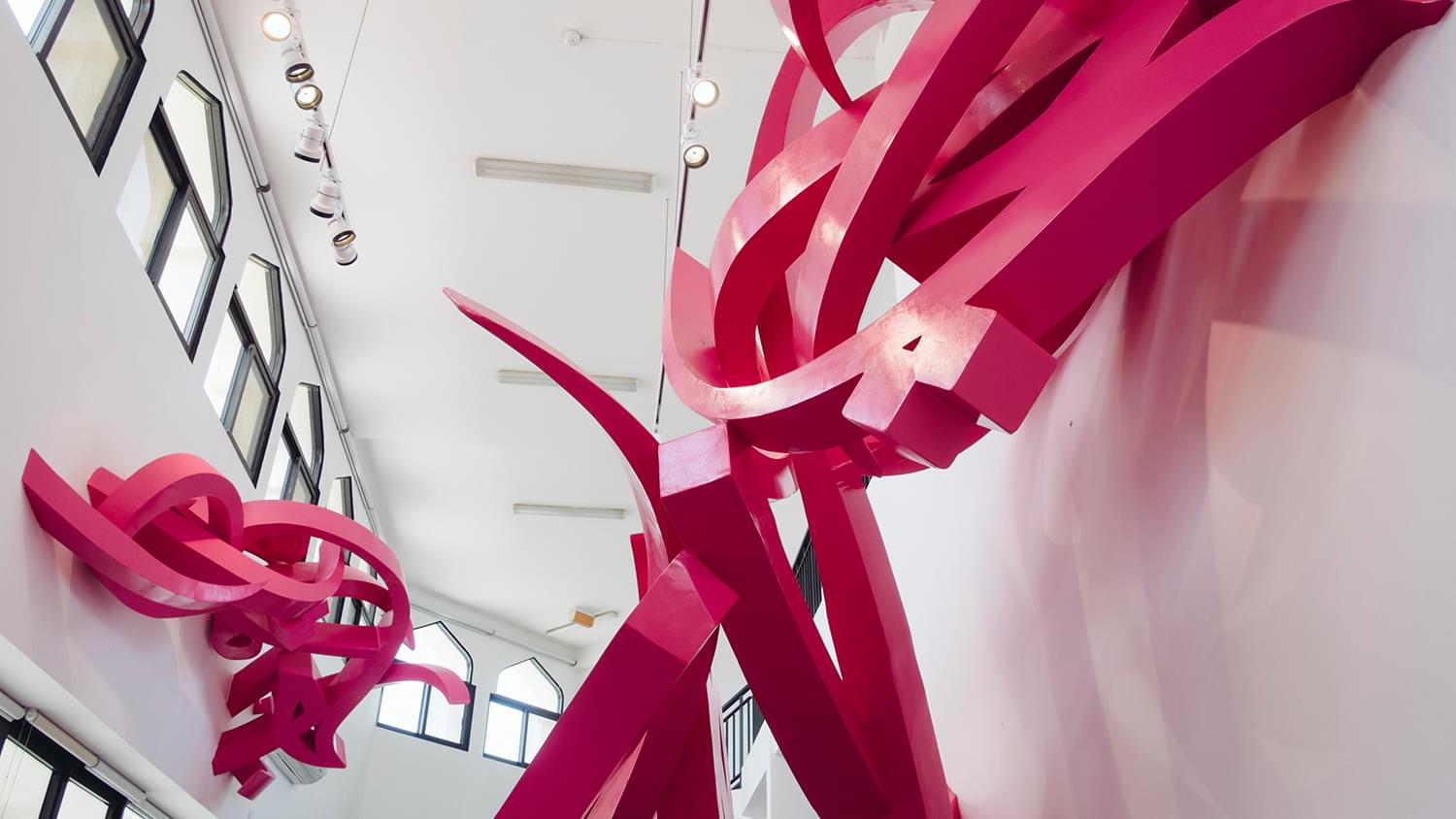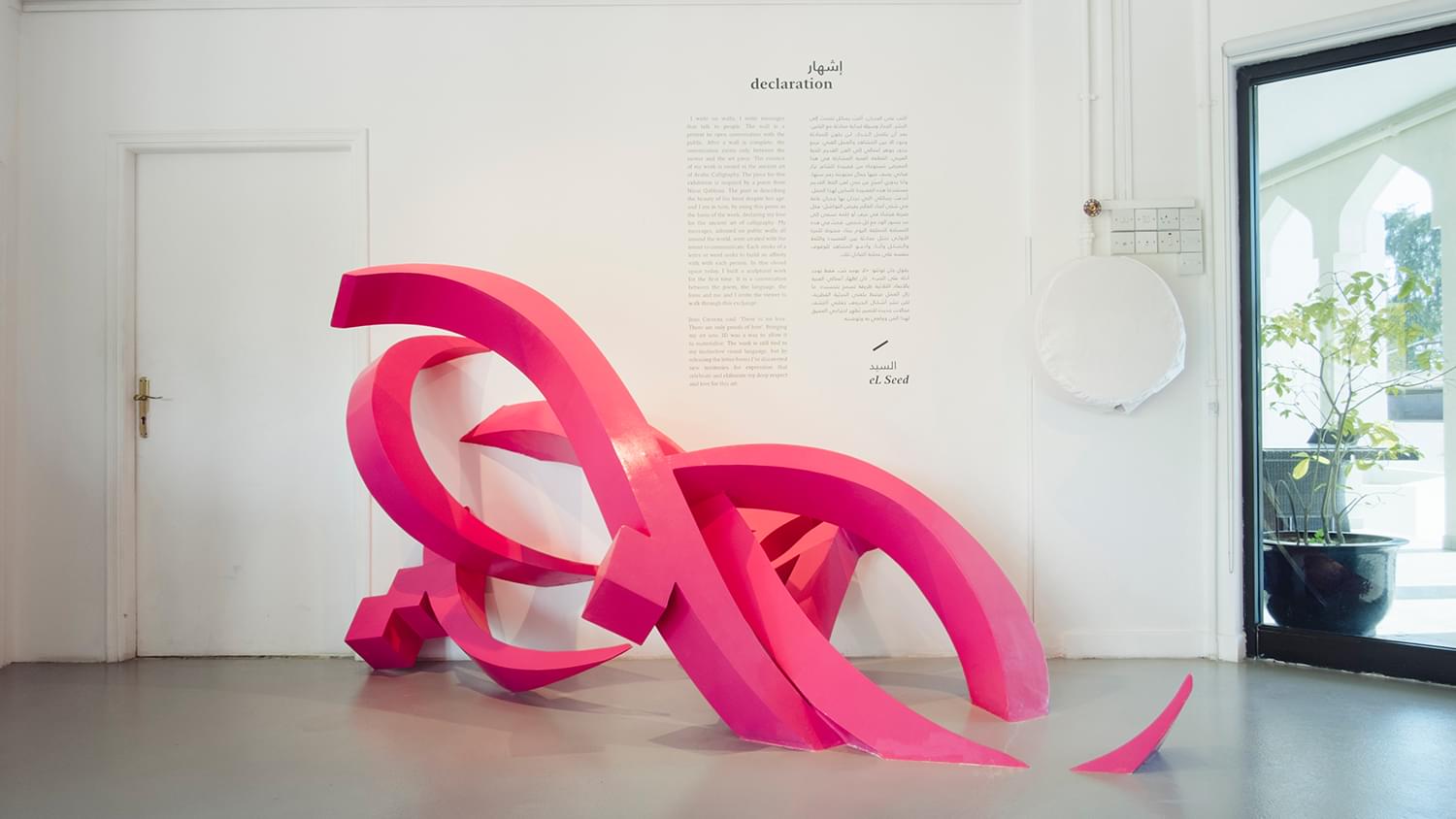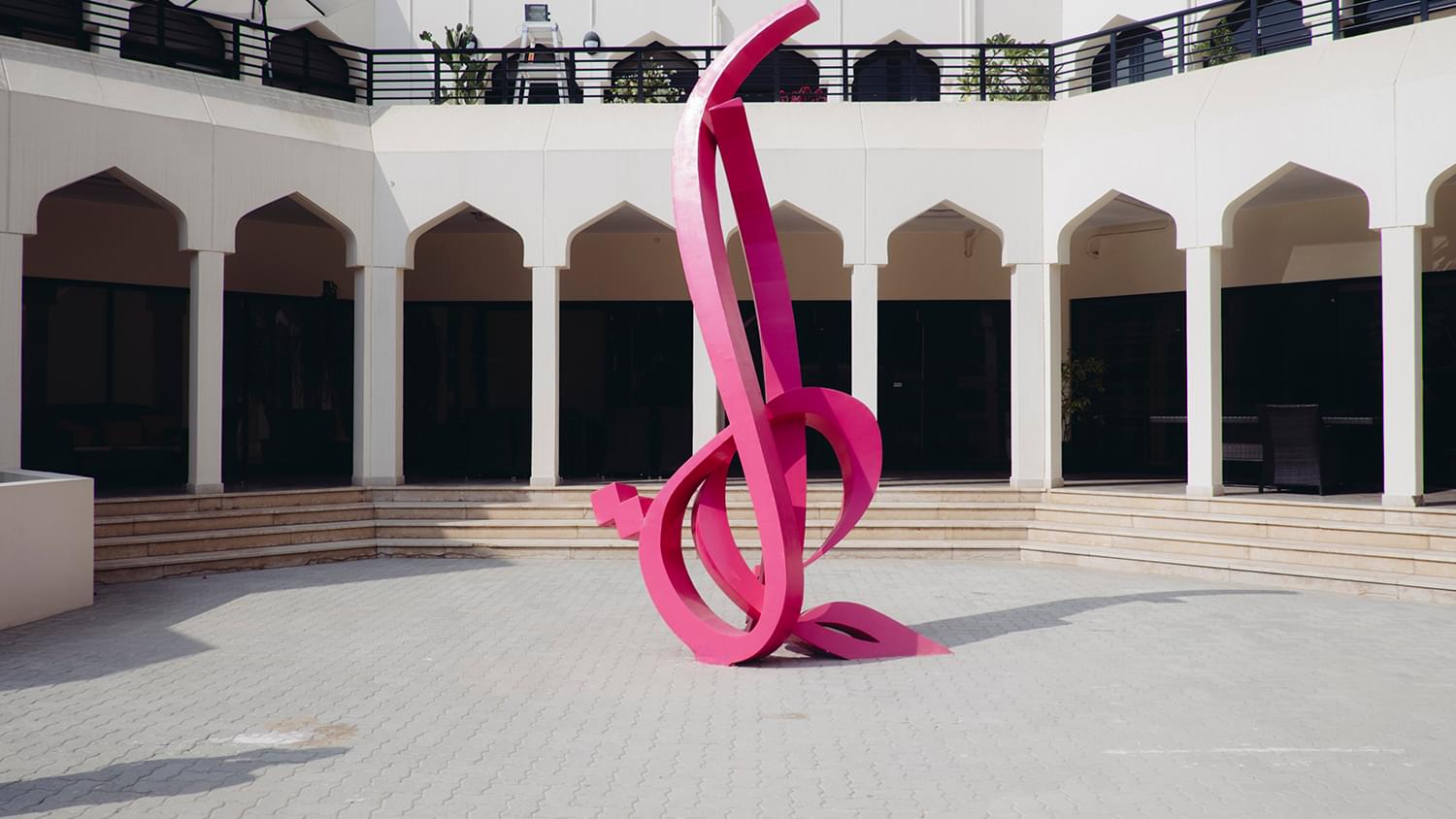 Utilizing monumental surfaces as his canvas, eL Seed's work has been created and seen on numerous structures and building façades around the world, marking his bold and beautiful take on Arabic text and North African roots.
"In this exhibition, I want to free the letters from the two dimensional surface, releasing them from the wall and invite the viewer to interact with the calligraphy, creating a ballad between them," says eL Seed.
Through his first solo exhibition at Tashkeel, he places these works into a new context, paying homage to his older pieces through the process of reinvention.
"I write on walls, I write messages that talk to people. The wall is a pretext to open conversation with the public. After a wall is complete, the conversation exists only between the viewer and the art piece. The essence of my work is rooted in the ancient art of Arabic Calligraphy. The piece for this exhibition is inspired by a poem from Nizar Qabbani. The poet is describing the beauty of his lover despite her age, and I am in turn, by using this poem as the basis of the work, declaring my love for the ancient art of calligraphy. My messages, adorned on public walls all around the world, were created with the intent to communicate. Each stroke of a letter or word seeks to build an affinity with with each person. In this closed space today, I built a sculptural work for the first time. It is a conversation between the poem, the language, the form and me and I invite the viewer to walk through this exchange.
Jean Cocteau said 'There is no love. There are only proofs of love'. Bringing my art into 3D was a way to allow it to materialize. The work is still tied to my instinctive visual language, but by releasing the letter forms I've discovered new territories for expression that celebrate and elaborate my deep respect and love for this art."
eL Seed, October 2014
With special thanks to the Salama bint Hamdan Al Nahyan Foundation
About eL Seed
eL Seed produces intricate calligraphic compositions and installs them in public spaces, galleries and institutions on every continent. From the streets of Paris and New York, to the favelas of Rio de Janeiro and the slums of Cape Town, his contemporary approach aims to bring people, cultures and generations together. In 2017, eL Seed won the UNESCO Sharjah Prize for Arab Culture. He was named a Global Thinker in 2016 by Foreign Policy for his project 'Perception' in Cairo. In 2015, the internat...