Renad Hussein
Disciplines:

Interior Design, Product/Furniture Design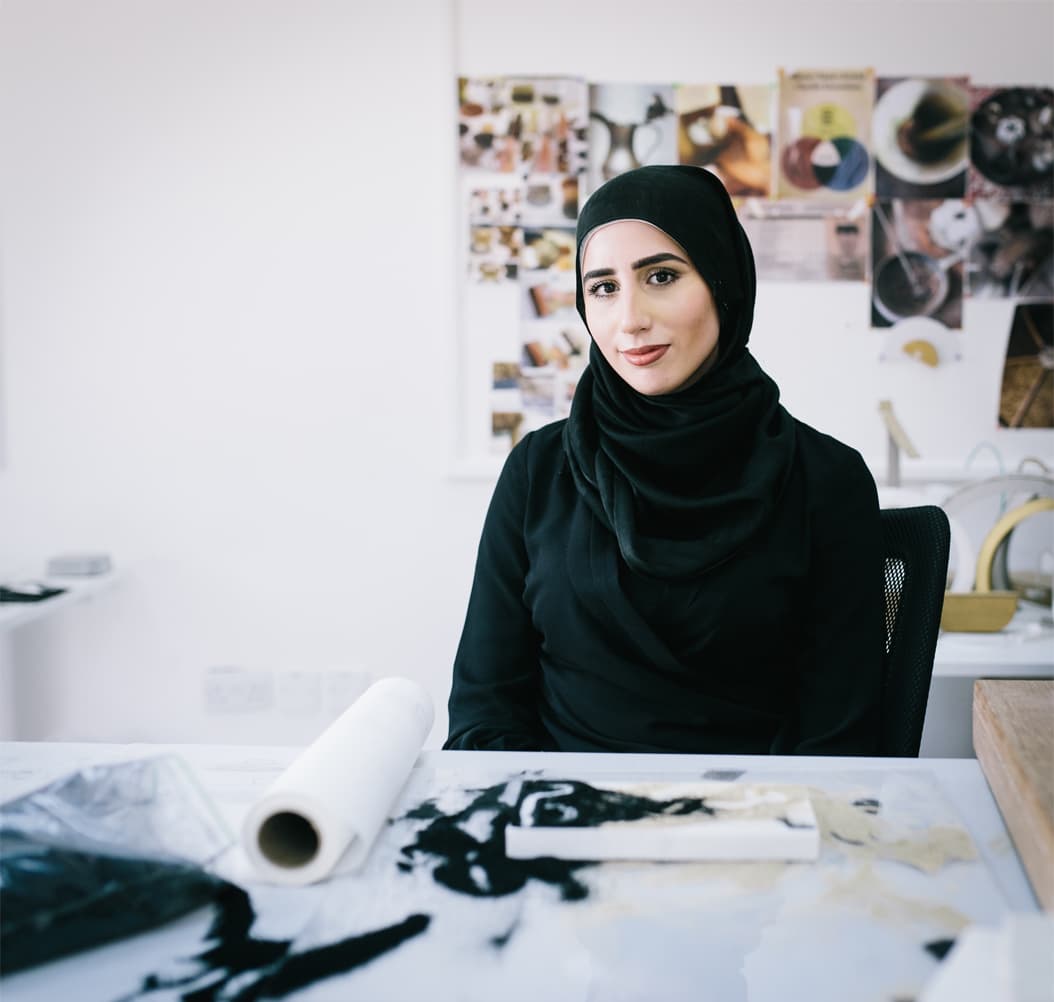 Renad Hussein is a Jordanian interior and furniture designer-maker based in the UAE. Her work explores the realms between art and functionality. She completed her degree in Interior Design and Architecture Studies at the American University of Sharjah in 2013 and has since worked as an interior designer, façade design engineer, product and furniture designer. Her being a designer and an engineer has led her to explore the boundaries between art and function.
Renad's furniture and product design have been exhibited in several galleries and publications. More recently, Renad worked on a team as an interior and furnisher designer to research and develop concepts for 'The Dubai Frame', an architectural landmark that has been described as "the biggest picture frame on the planet."
Renad's designs are a creation of innovation with function, pushing the boundaries of what is possible whilst maintaining the context of the product. Renad believes that each object is a sample design story that has its own journey and tale to tell. Sparked by a moment of inspiration and developed through a process of applied creativity, practicality, and functionality – until a design is formulated.
Renad Hussein produced 'Link' as part of her participation in Tanween 2018.
Opening Hours
Tashkeel Alserkal
Gallery, Unit 58, Alserkal Avenue
Sun-Thu 10am – 7pm, Fri 9am–12pm
(closed Saturdays & public holidays).
Makerspace, Unit 89, Alserkal Avenue
Sat-Thu 10am – 7pm
(closed Fridays & public holidays).


Tashkeel Al Fahidi
House 10, Al Fahidi
(members only)


Tashkeel Nad Al Sheba
Nad Al Sheba 1

Temporarily closed for renovation
How to find us