Kathryn Wilson
Born:

1982

Nationality:

British

Home Country:

U.K.

Disciplines:

Mixed Media, Painting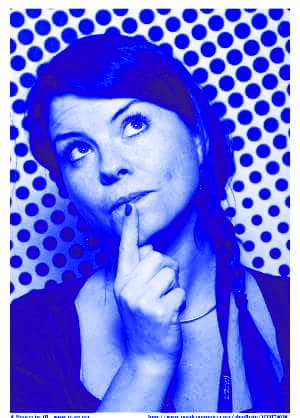 Kathryn Wilson (b. 1982, UK) is a multidisciplinary artist based in Dubai. Originally from the Lake District UK, she has lived in the UAE for 22 years. An associate member of Tashkeel, Kathryn's work has been featured by The National, ING Creatives, Beachroad Magazine, Hype Magazine, Capsule Arts & AMOR. With a background in Fine Art, Kathryn's work explores new ways of seeing light and colour in fluid motion. Visual references from the natural world are documented and presented in new formats, at times via a rich and vibrant palette. Subtle messages of wellbeing and hope are conveyed through the work, presented in seemingly organic forms that are not limited to ideas surrounding realism. The inspiration for Kathryn's work comes from journeys made in the region to wadi pools, desert oases and along the shores of the Arabian Peninsula. Shapes, colour & forms are selected and redefined in portrayals of a subject matter that plays a vital role in our existence. Kathryn is particularly interested in contemporary Art for positive change and continues to explore ways of advocating this through her work in the public realm.
Education;
MA (Oxon) PGCE
Selected exhibitions include;
'RCA Secret', Art Dubai 2016. 'Saturate', Solo exhibition at Fn Designs, Alserkal Avenue Dubai (18 Jan - 7 Mar). 'Mixed & Merged', Fn Designs, Alserkal Avenue Dubai 2015. 'RCA Secret', Art Dubai 2015. 'Fisticuffs', Fn Designs, Alserkal Avenue Dubai 2015. 'Dubai Canvas' at JBR Dubai with Brand Dubai 2015. 'The Big Picture', Pro Art Gallery Dubai 2014. 'It's all square', thejamjar gallery Dubai 2014. 'Fakie' at Sikka Art Fair, Dubai 2014. '20 Seconds', Mojo Gallery Alserkal Avenue, Dubai 2013. 'The city is your canvas', XPOZE at JBR Dubai 2013. 'Coffee & Kaleidoscopes', Al Madina Gallery, Muscat Oman 2011.
Opening Hours
We are closed today
Open: Saturday - Thursday
Closed: Friday
How to find us
Calendar
May

Sun
Mon
Tue
Wed
Thu
Fri
Sat
25
26
27
28
29
30
01
02
03
04
05
06
07
08
09
10
11
12
13
14
15
16
17
18
19
20
21
22
23
24
25
26
27
28
29
30
31
01
02
03
04
05
View all events