Joanna Barakat
Nationality:

American

Disciplines:

Mixed Media, Textiles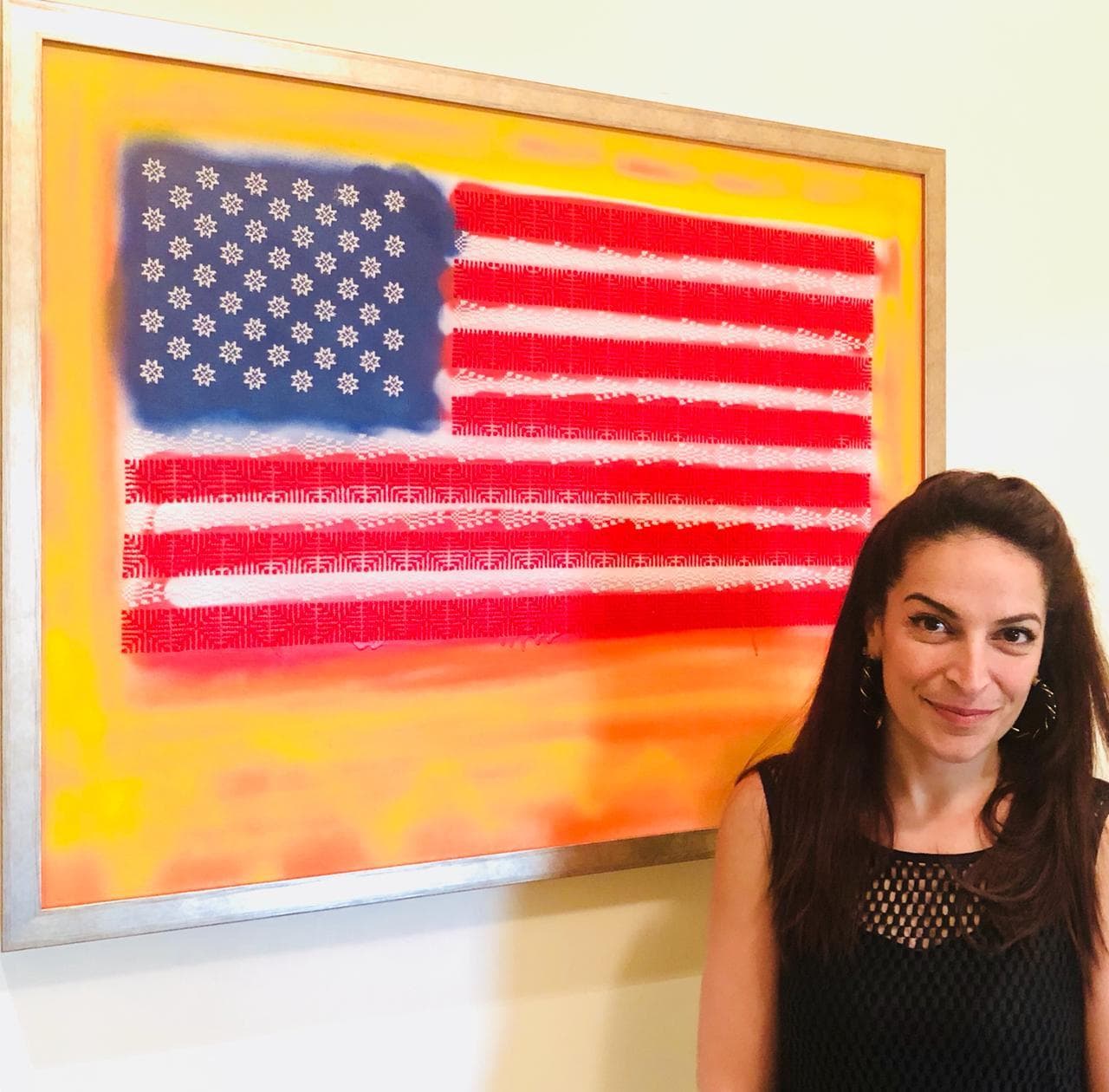 Through various mediums and techniques, Joanna Barakat's work explores how we interpret and understand our identity while expressing her feelings about the current situation in Palestine and how that effects the construction of her own cultural identity. Interested in alternative forms of communication, she brings together elements of painting, photography, Palestinian embroidery and street art to challenge and question collective ideas and stereotypes using a reimagined contemporary Palestinian aesthetic. Her family moved to the United States from Jerusalem when she was a year old when her father decided to open his ancient art gallery in Beverly Hills. Her deep understanding of art and her own visual language emerged from having grown up surrounded by art from all ancient civilizations. She moved to London for university where she did her BA at Central Saint Martins and her MA at the School of Oriental and African Studies, University of London. She is now living in Abu Dhabi.
Opening Hours
Tashkeel Alserkal
Gallery, Unit 26, FN Designs, Alserkal Avenue
Sun-Thu 10am – 7pm, Fri 9am–12pm
(closed Saturdays & public holidays).
Makerspace, Unit 89, Alserkal Avenue
Sat-Thu 10am – 7pm
(closed Fridays & public holidays).


Tashkeel Al Fahidi
House 10, Al Fahidi
(members only)


Tashkeel Nad Al Sheba
Nad Al Sheba 1

Temporarily closed for renovation
How to find us