Eman Shafiq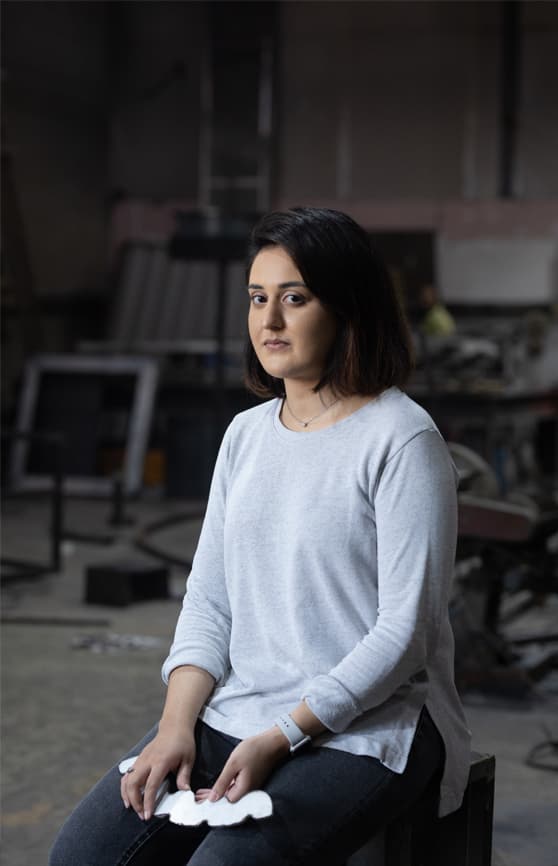 Eman Shafiq is an Architect, Researcher and Product Designer born and raised in the UAE. She focuses on the concept of civic and social architecture in the UAE, its transformation since 1971 and the consequential impact on urban culture. Possessing a multidisciplinary approach, Eman is interested in the processes of design and fabrication of various scales through digital and traditional means, incorporating them into her work as a designer.
Since graduating from the American University of Sharjah in 2019, Eman has gained experience as an Architectural Research Assistant at the American University of Sharjah, as part of the Architecture Production Team of the inaugural Sharjah Architecture Triennial, and as a Junior Architect at X-Architects.
Her interests have expanded into other areas of design and research pertaining to Dubai's socio-cultural and urban development.
Alongside her work as an Architect and Researcher, she established her own product design brand, the Eman Shafiq Design Studio, as an exploratory interdisciplinary platform for design. Her work has been exhibited at 'UAE Designer Exhibition' (Dubai Design Week & Jameel Arts Centre, 2020), as well as at the Maraya Art Centre in 2018.
Opening Hours
Tashkeel Alserkal
Gallery, Unit 58, Alserkal Avenue
Sun-Thu 10am – 7pm, Fri 9am–12pm
(closed Saturdays & public holidays).
Makerspace, Unit 89, Alserkal Avenue
Sat-Thu 10am – 7pm
(closed Fridays & public holidays).


Tashkeel Al Fahidi
House 10, Al Fahidi
(members only)


Tashkeel Nad Al Sheba
Nad Al Sheba 1

Temporarily closed for renovation
How to find us