Alina Amer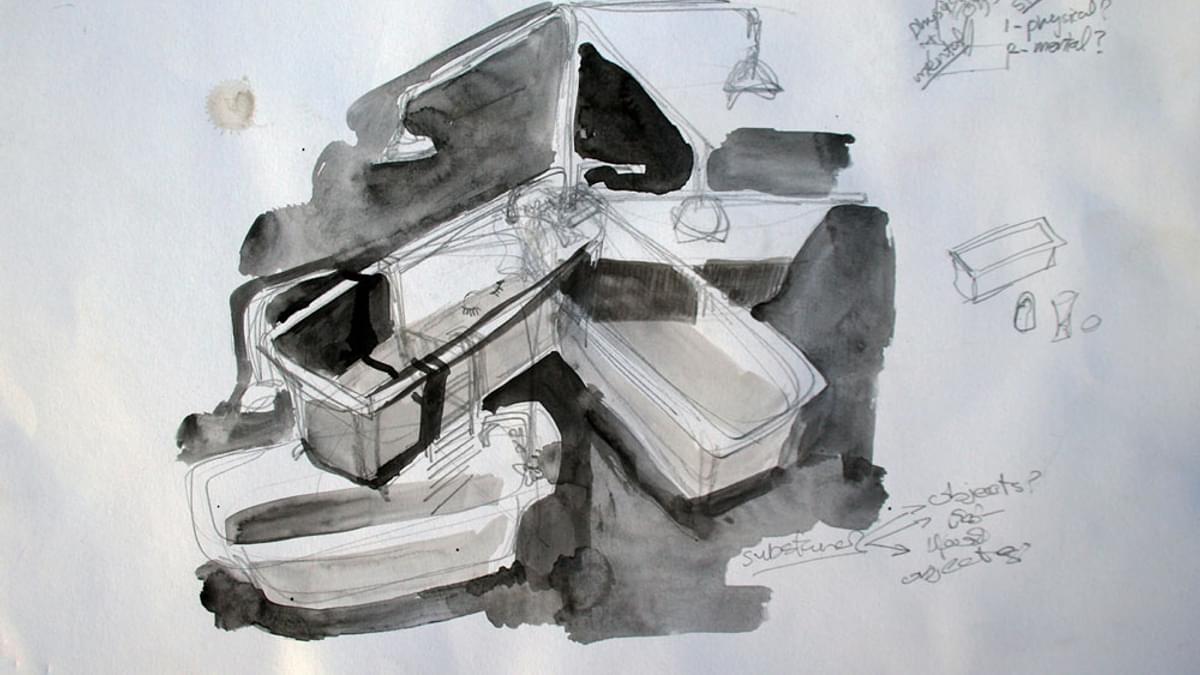 Born in 1988 in Ukraine, I graduated in 2012 from faculty of Architecture and Urban Planning in Damascus University ,during my study I was concerned with the analytical and conceptual aspects of architecture and tended to apply social theories on urban and architectural spaces weather through designing, or renovating old spaces into spaces with different functions.
In 2013 due to the war I moved to Beirut , and started to explore art through several mediums as an alternative way of expression, my practice as an artist involved a variety of mediums such as mixed media paintings, studies for installations and video art, after being involved in theatre I begun to use performance as a tool to express the concepts I have been working on .
Structures that lack logical functioning preoccupy my work in mixed media and water as an infected substance is a main subject of my work. Also my research focuses on the sewers and sewage system, the hidden underground structure of the city, the system that is filled with all the remains of our everyday life . questioning our disillusions towards dirt and rituals of cleansing weather individually or socially interest me .
Opening Hours
Tashkeel Alserkal
Gallery, Unit 26, FN Designs, Alserkal Avenue
Sun-Thu 10am – 7pm, Fri 9am–12pm
(closed Saturdays & public holidays).
Makerspace, Unit 89, Alserkal Avenue
Sat-Thu 10am – 7pm
(closed Fridays & public holidays).


Tashkeel Al Fahidi
House 10, Al Fahidi
(members only)


Tashkeel Nad Al Sheba
Nad Al Sheba 1

Temporarily closed for renovation
How to find us