Trompe L'œil: Realistic Painting Techniques
Ended - Tuesday
29 November 2022
James Razko earned his Master of Fine Arts degree at the New York Academy of Art in 2015. During his time at the Academy, he received the Academy Scholarship, the New Jersey Heart of a Hero Scholarship, was awarded a summer residency in Moscow, Russia, and was one of six nominated for the Chubb Fellowship. His work is published in the acclaimed book, The Figure. In 2018, Razko received a grant from the Elizabeth Greenshields Foundation.
Schedule:
Date: 22, 27 and 29 November 2022
Time: 5 - 7 pm (Tuesdays)
2 - 4 pm (Sundays)
Capacity:
15 spaces left
Location:
Tashkeel Nad Al Sheba
Fees:
AED 850.00 (+VAT)
Please note that fees are non-refundable.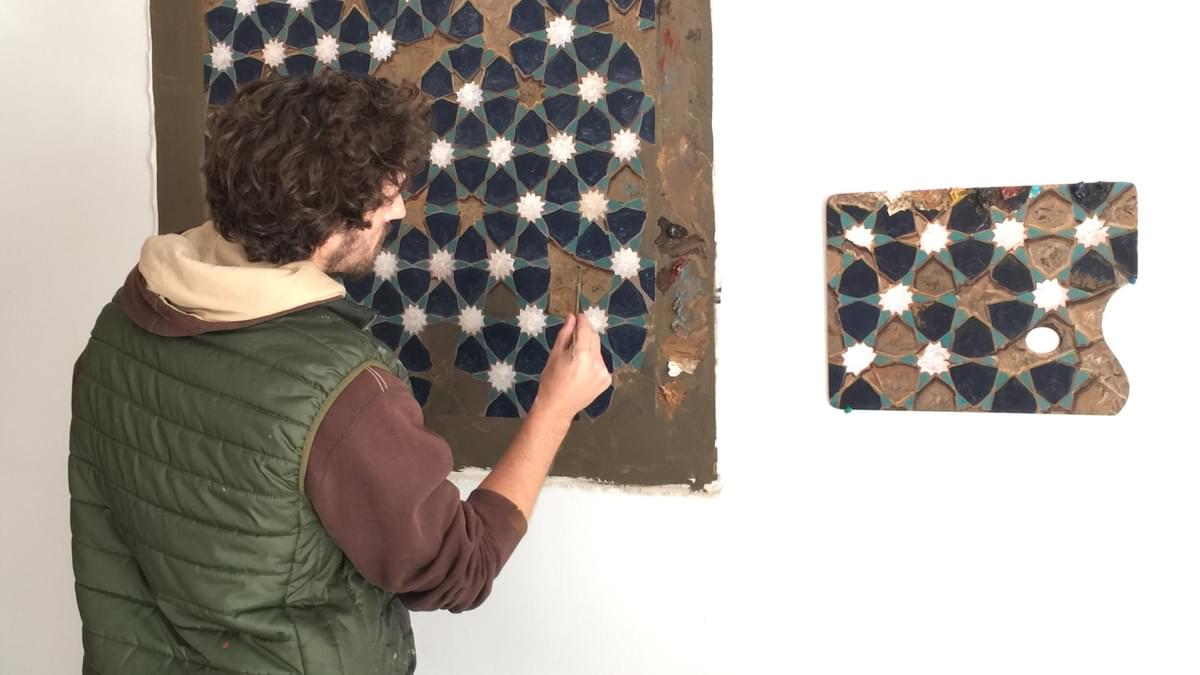 Join professional artist James Razko for an intensive workshop suitable for painters of all levels, from beginners to advanced.

Trompe l'œil is an art technique that convincingly tricks the viewer's eye into believing they are seeing a painted object in a three-dimensional space. In this three-session workshop, participants will learn faux finish/exploratory techniques while developing the basic skills necessary to create realistic Trompe l'œil paintings using both acrylic and oil paint:

Session 1: Experimenting with textures and faux surfaces in acrylic;
Session 2: Creating composition and painting the design in acrylic;
Session 3: Trompe l'œil techniques in oil.

By the end of the workshop, participants will have mastered a technique that will expand their ability to create a three-dimensional feeling on a two-dimensional surface.
Opening Hours
Tashkeel Alserkal Gallery
Sunday - Thursday: 10 am - 4 pm
Friday & Saturday: Closed
Tashkeel Nad Al Sheba
Temporarily closed for renovation
How to find us