Tashkeel Talk: The process of: do, undo, and repeat (ing)
Ended - Tuesday
6 September 2022
Sara Al Haddad (b. 1988) is an artist born and based in Dubai, UAE. She was a Fulbright Scholar at the Maryland Institute College of Art (MICA) in Baltimore, receiving her MFA in Sculpture (2016). She received her BFA in Visual Communication (Graphic Design) from the American University in Dubai (2011).\
Al Haddad's recent exhibitions include solo: forget (,) to remember, Cuadro Gallery, Dubai (2018); group exhibitions: Portrait of a Nation II: Beyond Narratives, Manarat Al Saadiyat, Abu Dhabi (2022); The Magical Number 7 +/- Two, Meem Gallery, Dubai (2019); and Rock, Paper, Scissors: Positions in Play in the United Arab Emirates National Pavilion at the 57th Venice Biennale (2017).
Schedule:
Date: 6 September 2022
Time: 5:30 - 7pm
Location:
Tashkeel Nad Al Sheba
Fees:
AED 50.00 (+VAT)
Please note that fees are non-refundable.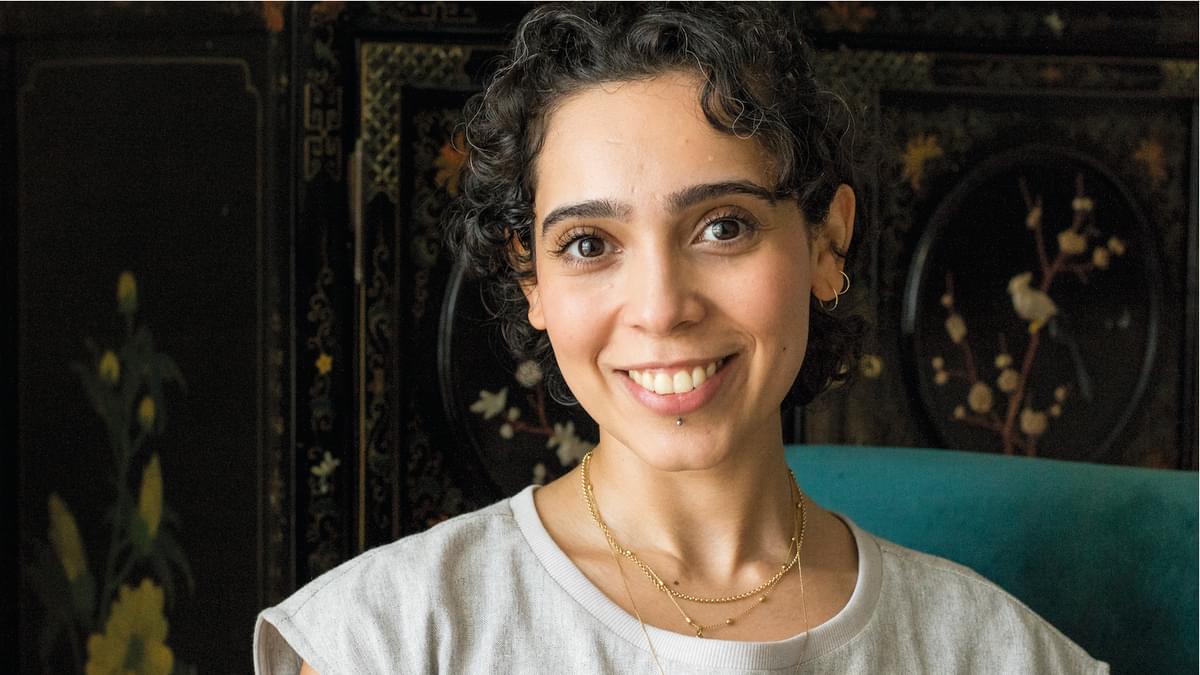 Tashkeel hosts monthly online talks and lectures on specialised topics by artists and international experts, who share their experience and knowledge on topics to help other independent creatives on their journey. Followed by a Q&A with viewers, these live discussions are designed to give artists and designers critical tools to further their professional development.
Tashkeel is delighted to have Sara Al Haddad, whose Tashkeel Talk will focus on her work and creative process that spark from a very personal space and embody internal struggles, prevalent her use of different knitting and crochet techniques.

Sara's practice is deeply rooted in her own emotional process and is constantly nourished by day-to-day life and the action of pausing. With vulnerability, Sara abstractly depicts private emotions through a practice that seeks self-acceptance by dealing with emotions, fears, doubts, and insecurities. Translating emotional states into artworks, she re-navigates those feelings to produce objects that are delicate and change according to each new space they occupy.

Often inspired by different cultural and social interactions or abruptly ended relationships, the works transform raw emotion into memories infused with clarity and resolution. The niche objects provide a sense of closure, as the malleability and flexibility of her materials mirrors and bolsters Al Haddad's emotional process. Carving out a space of solace and comfort, she creates a repository, a home, for her feelings. That space, rather than some specific place, becomes her home.
This Tashkeel Talk will be useful for independent artists and designers, particularly those interested in emotional expressions translated into tactile works.
Opening Hours
Tashkeel Alserkal
Gallery, Unit 26, FN Designs, Alserkal Avenue
Sun-Thu 10am – 7pm, Fri 9am–12pm
(closed Saturdays & public holidays).
Makerspace, Unit 89, Alserkal Avenue
Sat-Thu 10am – 7pm
(closed Fridays & public holidays).


Tashkeel Al Fahidi
House 10, Al Fahidi
(members only)


Tashkeel Nad Al Sheba
Nad Al Sheba 1

Temporarily closed for renovation
How to find us