Tashkeel Talk | Productive Withdrawals: On Photography, Loneliness, and Changing Scene
Ended - Wednesday
15 June 2022
Amir Hazim is a Baghdad-born visual artist whose work navigates melancholic memories and futuristic visions inspired by excavation of his early life in post 2003 central Baghdad. His multimedia practice engages his lived experiences, observations, and Baghdad's social history with photography, sound, sculpture, painting, and installation. He is continually exploring human nature as part of larger threads of social history and cultural complexity. Currently his work focuses on photography presented in both cinematic grayscale and vibrant color, where his use of light and shadow has become a signature of his work. Amir Hazim holds a Bachelor of Arts from the University of Baghdad framing his initial academic training in the Arts. However, his practice and skills continue to be driven and developed autodidactically. His experimental approach tries to utilise various media to create worlds and capture realities pushing the spectators to examine questions around the meaning of art and complacency with their surroundings
Schedule:
Date: 15 June 2022
Time: 5:30 - 7pm
Location:
Zoom link will be sent upon registration.
Fees:
AED 50.00 (+VAT)
Please note that fees are non-refundable.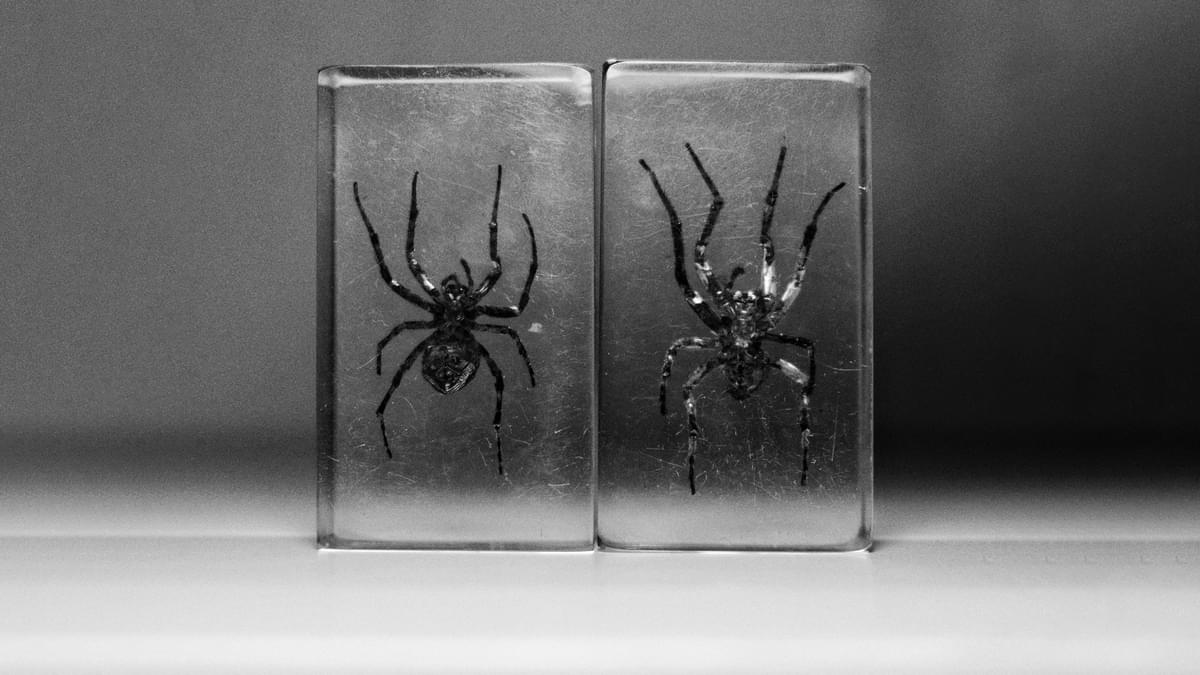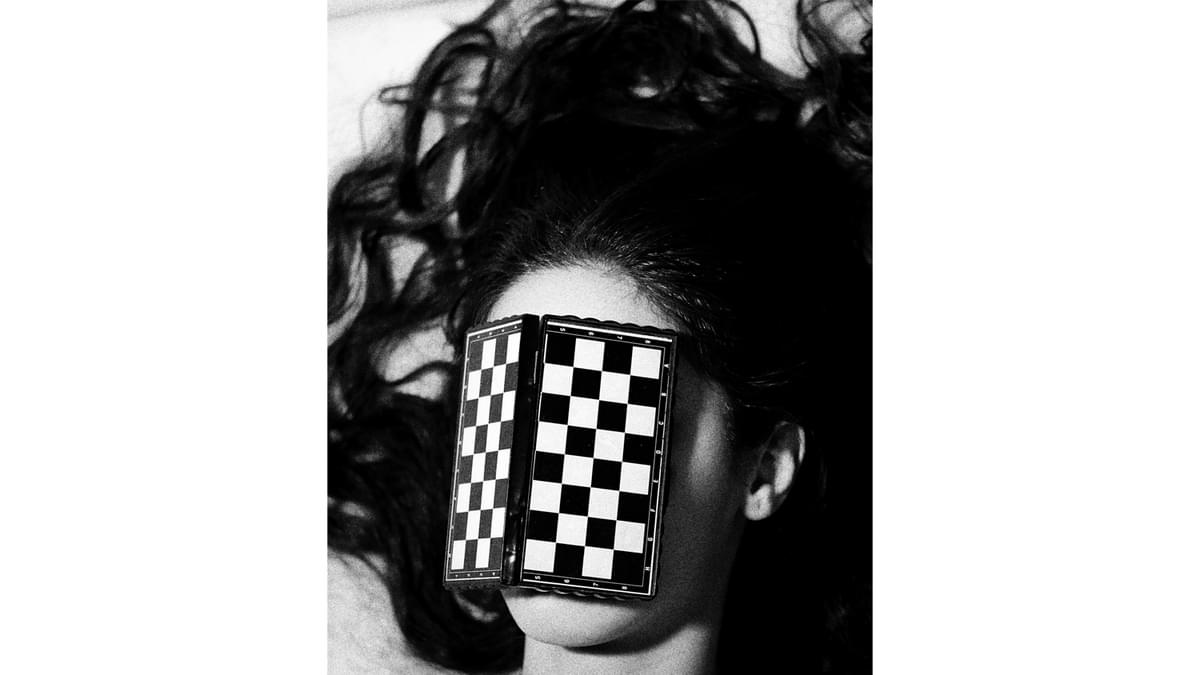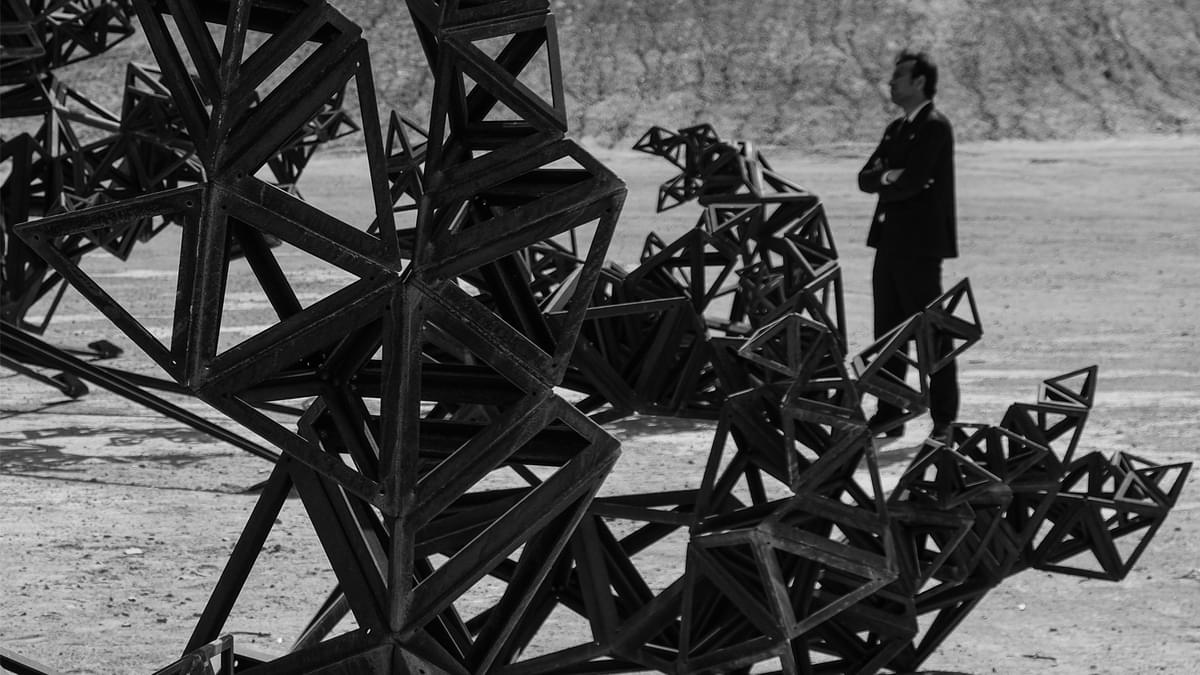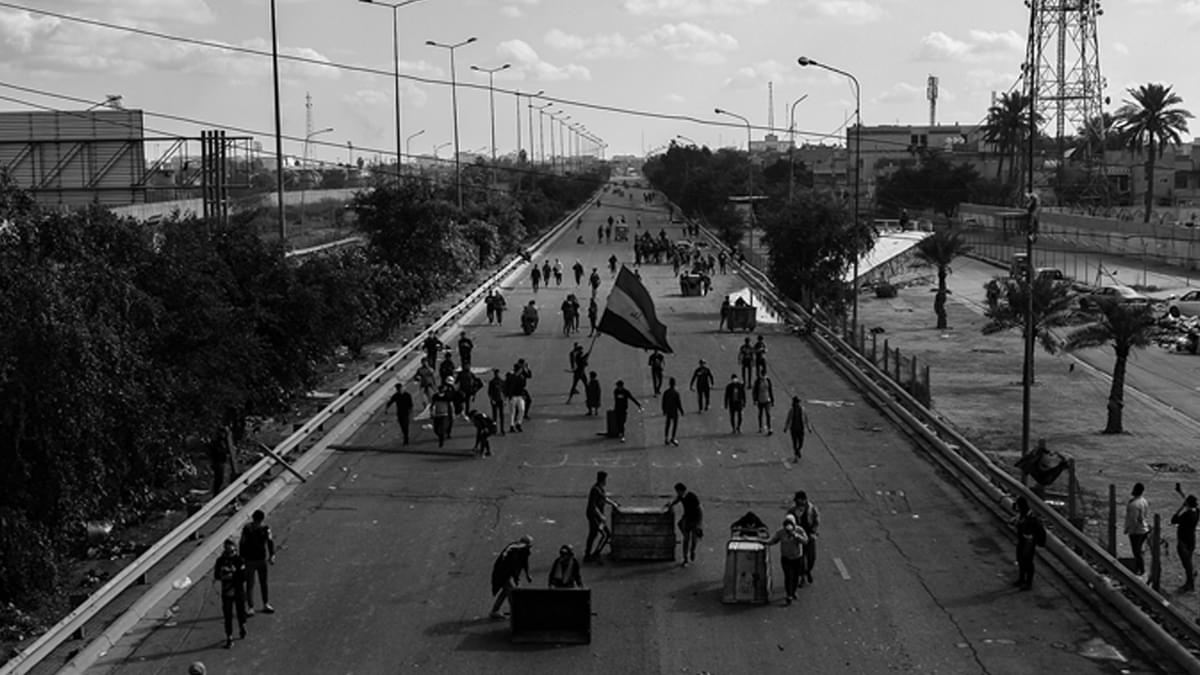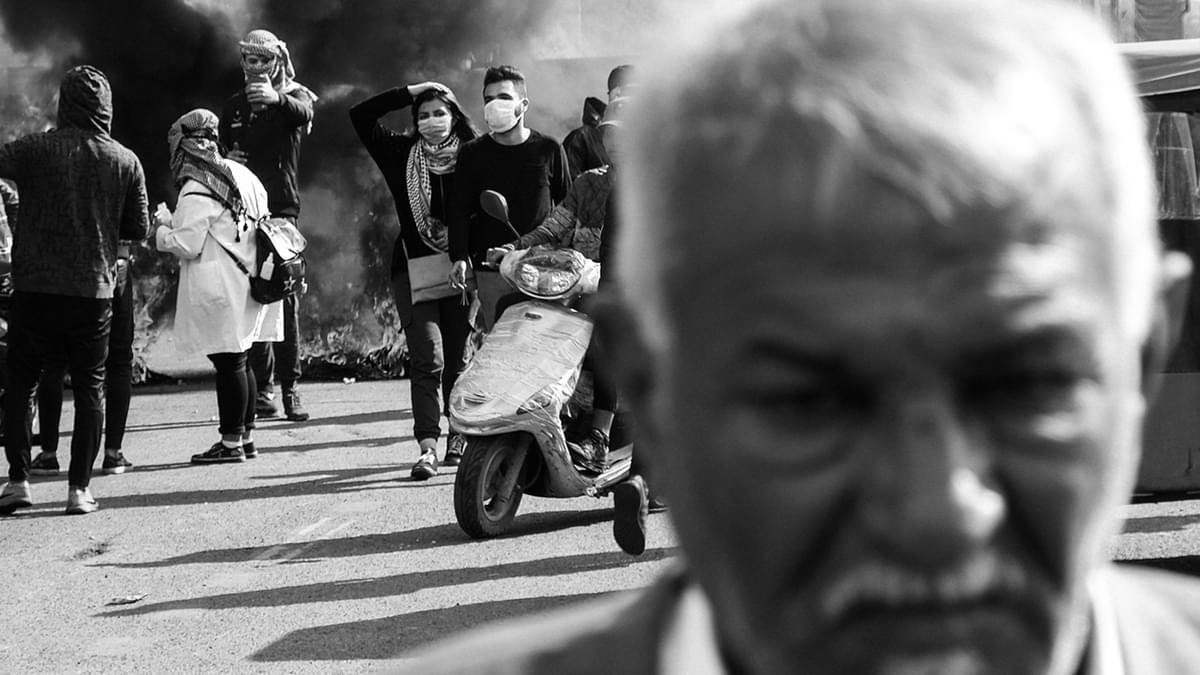 Tashkeel hosts monthly online lectures on specialised topics by internationally acclaimed experts who share their experience and knowledge. Followed by a Q&A with viewers, these live lectures are designed to give artists and designers critical tools to further their professional development.
How does it feel to achieve overnight international notoriety for your arts practice? In this edition of Tashkeel Talks, visual artist Amir Hazim will recount his experience documenting Iraq's protests at its most pivotal moments where his black-and-white photographs proved to be an act of perseverance.
Amir will explore the significance in movements, memory and the haptic qualities of a photograph, and the 'afterlives' of portraits that become iconic. Through this pivotal transitional period in his practice, Amir will walk the attendees through what comes after a highly sensationalised moment that has defined his professional life. From his attempts to build resilience within his practice to experimentation and new forms of expression, Amir's professional career has lessons us all.
Opening Hours
Tashkeel Alserkal Gallery
Sunday - Thursday: 10 am - 4 pm
Friday & Saturday: Closed
Tashkeel Nad Al Sheba
Temporarily closed for renovation
How to find us