Tashkeel Talk: Podcasts and Creating Safe Spaces
Ended - Tuesday
19 April 2022
Kerning Cultures Network
Shahd Bani-Odeh
Editor
Shahd is Kerning Cultures Network Senior Arabic Editor and host of multiple KC shows, including Apple's Best Podcast of 2020, B'Hob. Shahd holds a B.A. in media, radio and television broadcasting and an M.A in New Media and Journalism. She has thoroughly experienced journalism and content creation for cultural heritage from different perspectives through multiple positions in both the media and culture industries over the past 10 years.In addition to being an editor at Kerning Cultures, she is also a Script Writer & Researcher at a cultural consultancy, working on projects around the region in interpretation, storytelling, and scripting. She is based in Dubai.

Mohamed Khreizat
Audio Lead
Mohamad is the chief sound designer and mixing engineer behind the award-winning podcast network Kerning Cultures. He has 10+ years experience in Film, TV, Radio, and Podcasts. His film work has appeared in Cannes Shorts, BIFF, Locarno, Silk Road Film festival, and many more. His audiovisual work includes production for the BBC World Service, Vice Media, Bloomberg, and live shows with notable guests such as Charlize Theron, Hugh Jackman, Louis Hamilton, and Sarah Rafferty. Alongside his peers, Mohamad is setting a new standard of sonic storytelling in the region.

Alma Intabli
Editor
Alma Intabli is a Kerning cultures producer, editor, and host of KC's program JASADI. She came to the audio world from a well-established TV experience. She served as a key news anchor and talk show host at SkyNews Arabia, and a TV journalist\ anchor at Al Arabiya, two of three leading pan Arab news networks in the MENA region. After 15 years in the TV and news industry, she shifted to the audio world and chose podcasts as a platform to tell more in-depth and sensitive human stories that mainstream media lacks. She also works with the french network EURONEWS.

Rand Khdair
Editor
Rand Khdair is an Editor/ Producer at the Kerning Cultures Network. She has Ten years' experience in producing and presenting multimedia content and TV shows. She is currently a master student at Westminster University- London in Digital and Interactive storytelling.
Schedule:
Date: 19 April 2022
Time: 8-9:30pm
Location:
On Zoom
This talk is free to attend.
Registration Deadline:
20 April 2022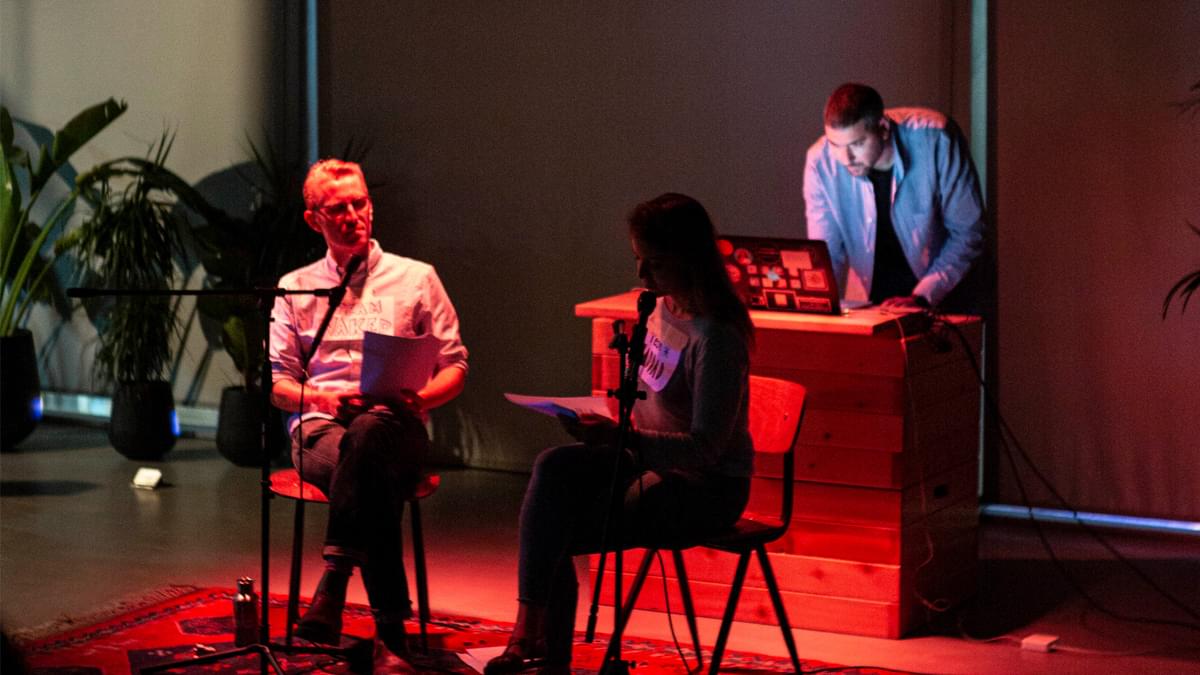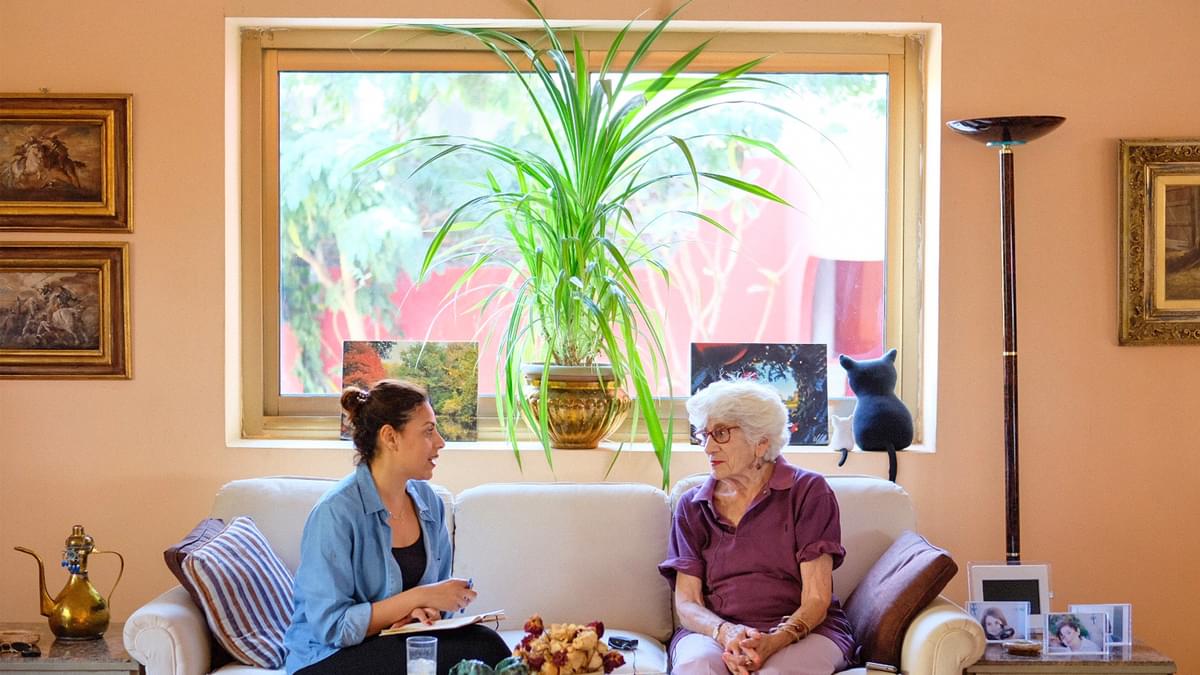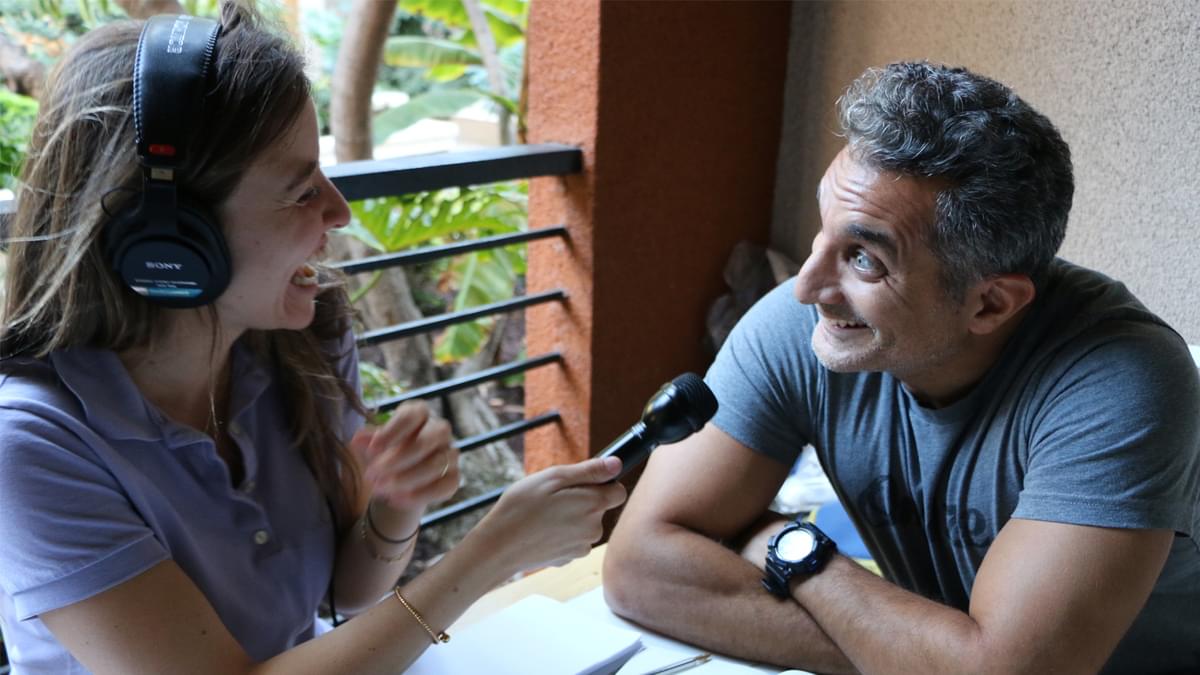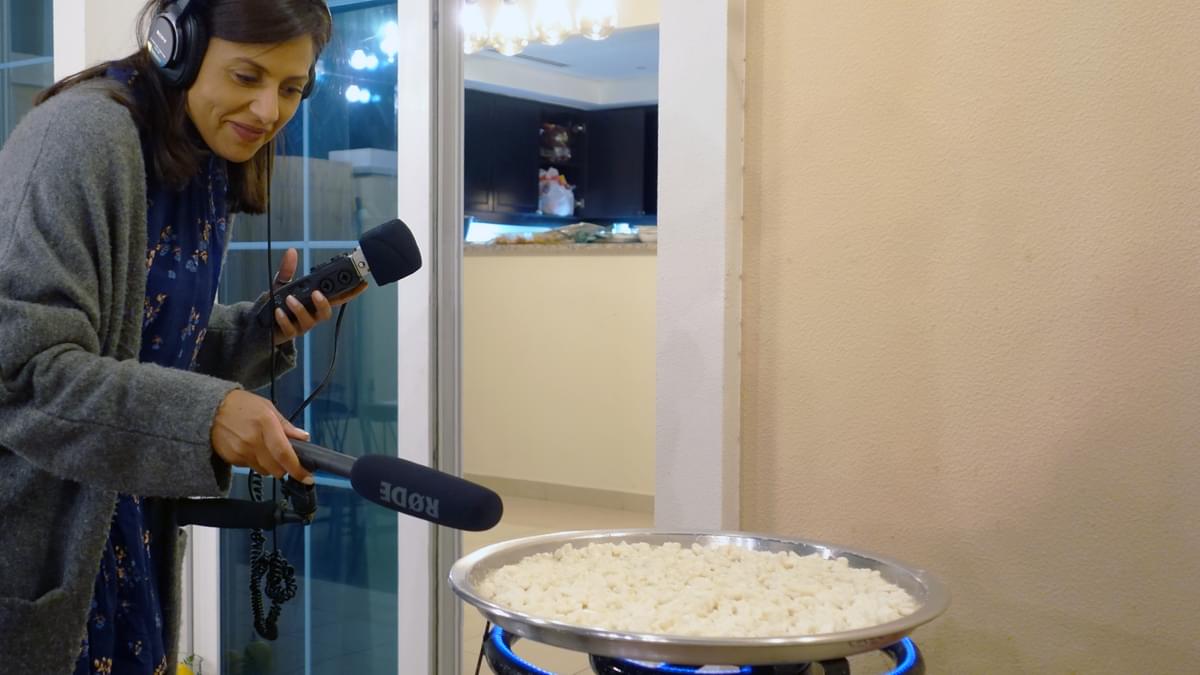 Please note that this talk will be in Arabic.
This Tashkeel Talk with Dubai-based Kerning Cultures will focus on how to create safe spaces within the podcast world. There will be a 20 – 30 minute presentation by the KC team followed by an intimate and active roundtable to discuss the medium, how it can be a safe place for the misrepresented voices and the art of storytelling and how the audio can give us more creative flexibility.
Podcasts can be a very inclusive safe space for young, often marginalised voices, both for creators and listeners alike. The anonymity of the audio medium has allowed creators to explore what would otherwise be difficult conversations or sensitive topics. There's a misconception that because podcasts are audio, they're not as sensory or immersive as TV or film. As a listener, experiencing a story as it unfolds directly into your ears is an immersive, and often, very intimate experience. Listeners feel as though they are right there, in the heart of the story. As a podcast creator, Kerning Cultures leaves so much more up to the listener's imagination that they become an active participant in the content.

Meeting ID: 864 3947 2797
Passcode: 92416

Opening Hours
Tashkeel Alserkal
Gallery, Unit 26, FN Designs, Alserkal Avenue
Sun-Thu 10am – 7pm, Fri 9am–12pm
(closed Saturdays & public holidays).
Makerspace, Unit 89, Alserkal Avenue
Sat-Thu 10am – 7pm
(closed Fridays & public holidays).


Tashkeel Al Fahidi
House 10, Al Fahidi
(members only)


Tashkeel Nad Al Sheba
Nad Al Sheba 1

Temporarily closed for renovation
How to find us