Tashkeel Lecture: Critical Design
Starts - Tuesday
14 December 2021
Jana Traboulsi is a graphic designer from Lebanon. She is on the shortlist for the Jameel Art Prize. Her Kitab al-Hawamish (Book of Margins), 2017, is an artist's book that investigates margins and marginalia in Arabic manuscript production. Stemming from research into Middle Eastern traditions of book-making, Traboulsi explores aspects of manuscript practices that are often considered secondary to the central text, including diacritics, Sura markers, the index, and catchwords. A 'scar' she found on an ancient piece of parchment – where the animal skin had been stitched closed and written around – inspired an emphasis on the materiality of the book as form. Traboulsi's focus on the marginal extends to recitation: how language is formed and experienced in the body, from the brain to the diaphragm, larynx and mouth. Kitab al-Hawamish is a palimpsestic object whose annotated illustrations recall the scientific treatise. For the Jameel Prize exhibition, extracts of the book will be reproduced in the form of supergraphics, alongside copies of the original.
Schedule:
Date: 14 December 2021
Time: 7 - 8:30pm
Fees:
AED 100.00
Zoom link will be sent upon registration.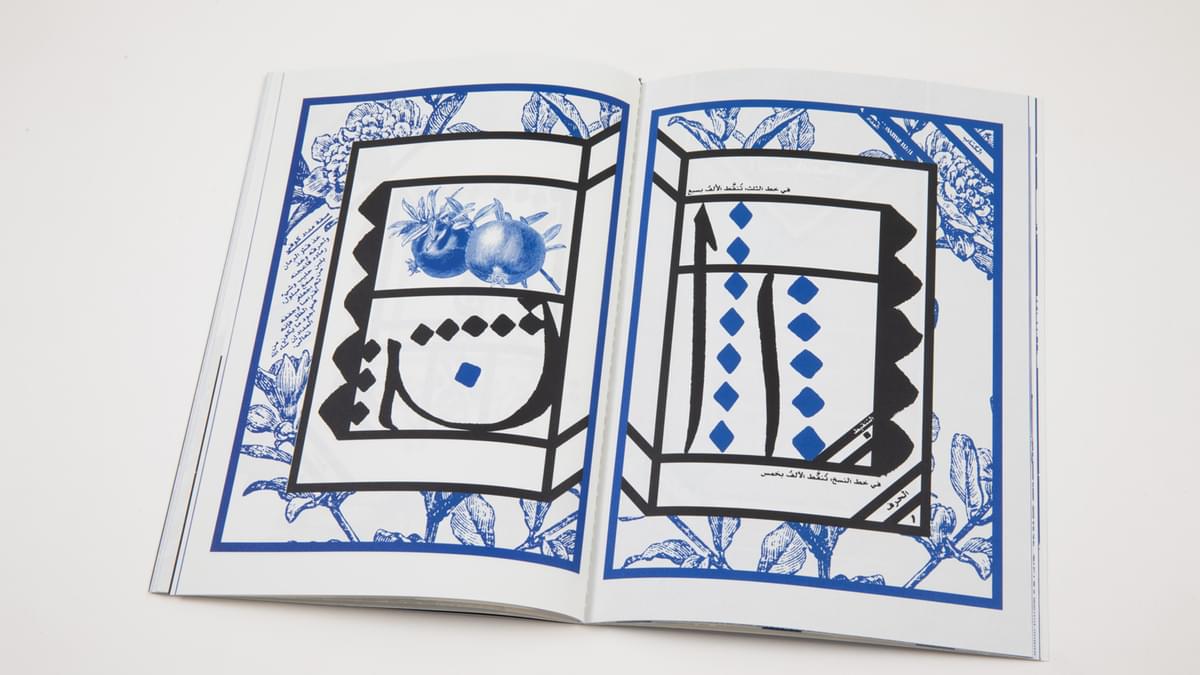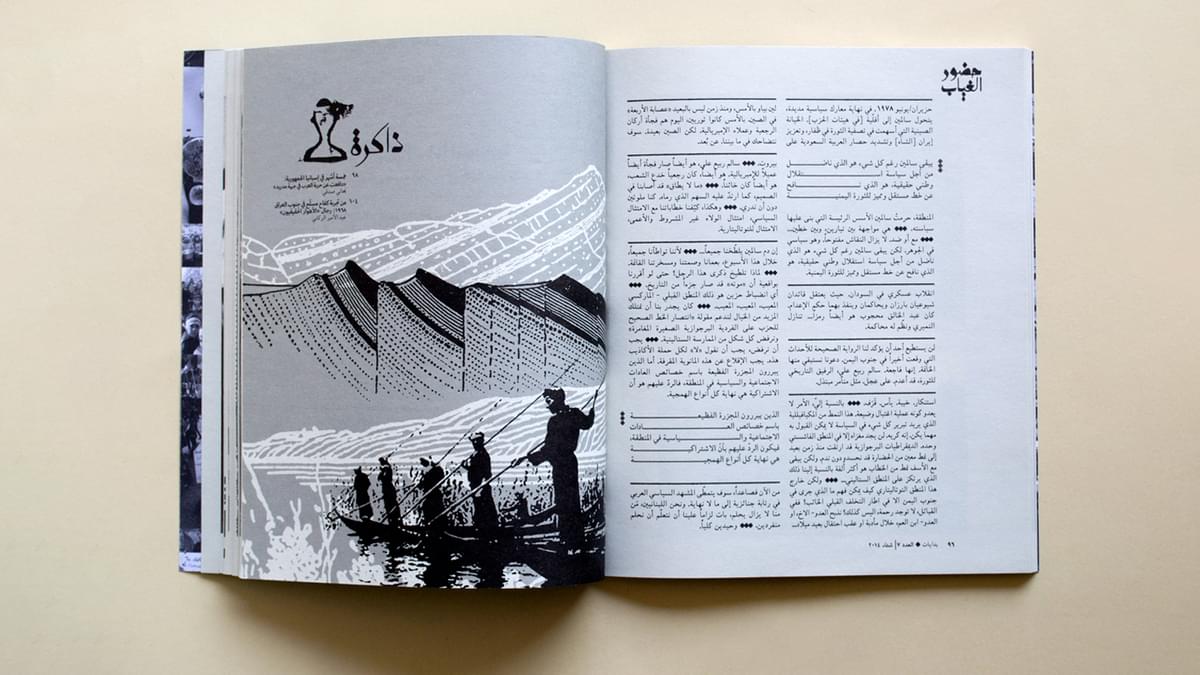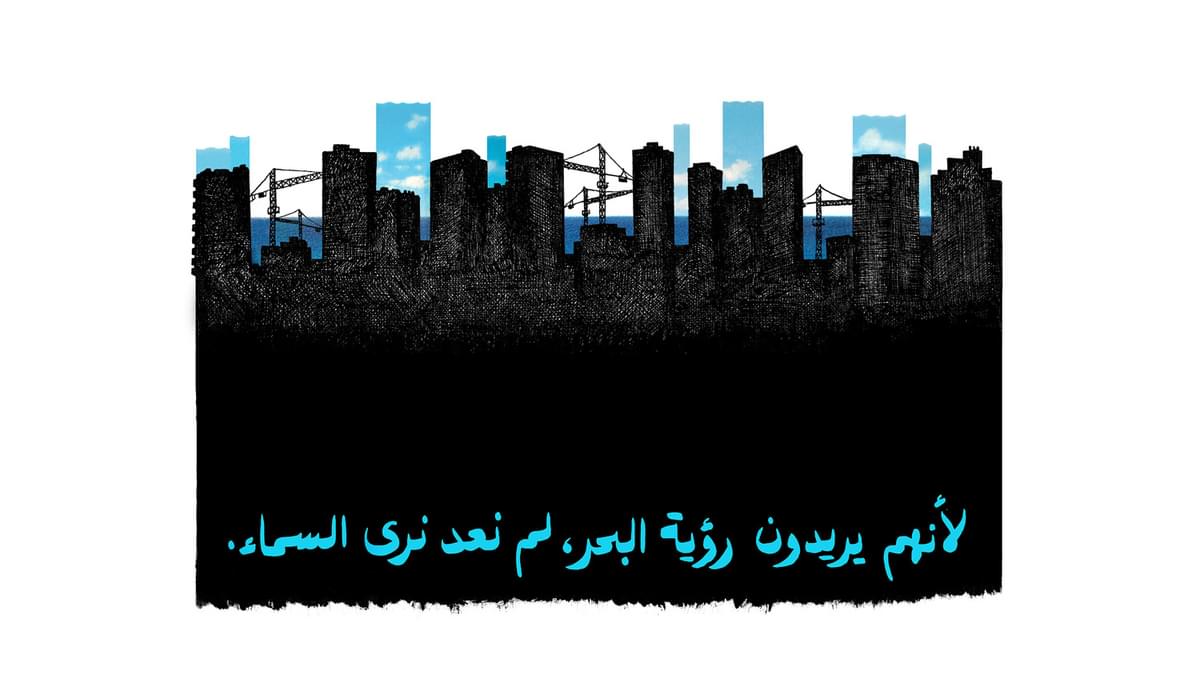 Tashkeel hosts monthly online lectures on specialised topics by industry experts who share their personal experience and knowledge. These lectures are designed to give artists and designers critical tools to further their professional development and careers.
How can graphic designers find a place to originate ideas and forms within the practical function of communicating their client's content? Join this design-focused lecture by Jana Traboulsi on the pertinent questions that drive her practice and research forward. Exploring the tension between form, content and context within her practice, Jana will focus on the dichotomy between the graphic designer's role as a service provider and the designer's role as an author. What kind of contribution do designers make with the responsibility and privilege of being given a wall, a page in a newspaper, or an image occupying a billboard? How is their work in dialogue with the immediate context and with the larger social and historical contexts it emerges from and is inscribed within? Using her personal work as case studies, Jana will explore how she addresses those concerns, where she has failed or managed to do better, and the challenges and possibilities she has discovered.
Image captions:
1. Kitab el Hawamesh, The book of Margins (2017).
2. Bidayat magazine
3. Lettering for Bidayat magazine
4. Commentary on skyscraper construction in Beirut (sticker, big format poster, graffiti)

Opening Hours
We are open today
9:00AM - 10:00PM
Open: Saturday - Thursday
Closed: Friday
How to find us