Summer Camp 2023 (7-11 years): Expressive Hands
Ended - Tuesday
25 July 2023
Victor Sitali is a fine artist and holds a BA in Graphic Design. Hearing impaired since the age of three, he found a way to express himself through painting seven years ago. His motto is "My voice is heard through the work of my hands." Mentored by the acclaimed artist Trevor Waugh, today Sitali explores both the abstract and figurative primarily in oil and acrylic on canvas as well as watercolour, pastel and charcoal on paper. He spends most of his time in his studio and conducting workshops on oil painting, charcoal, art and sign language for schools and spaces across the UAE. Victor Sitali is a member of Tashkeel.
Schedule:
Date: 25 July 2023
Time: 10 am - 1 pm
Age Limit:
Ages 7 to 11 years
Capacity:
2 spaces left
Location:
Al Safa Art & Design Library
Fees:
AED 250.00 (+VAT)
Please note that fees are non-refundable.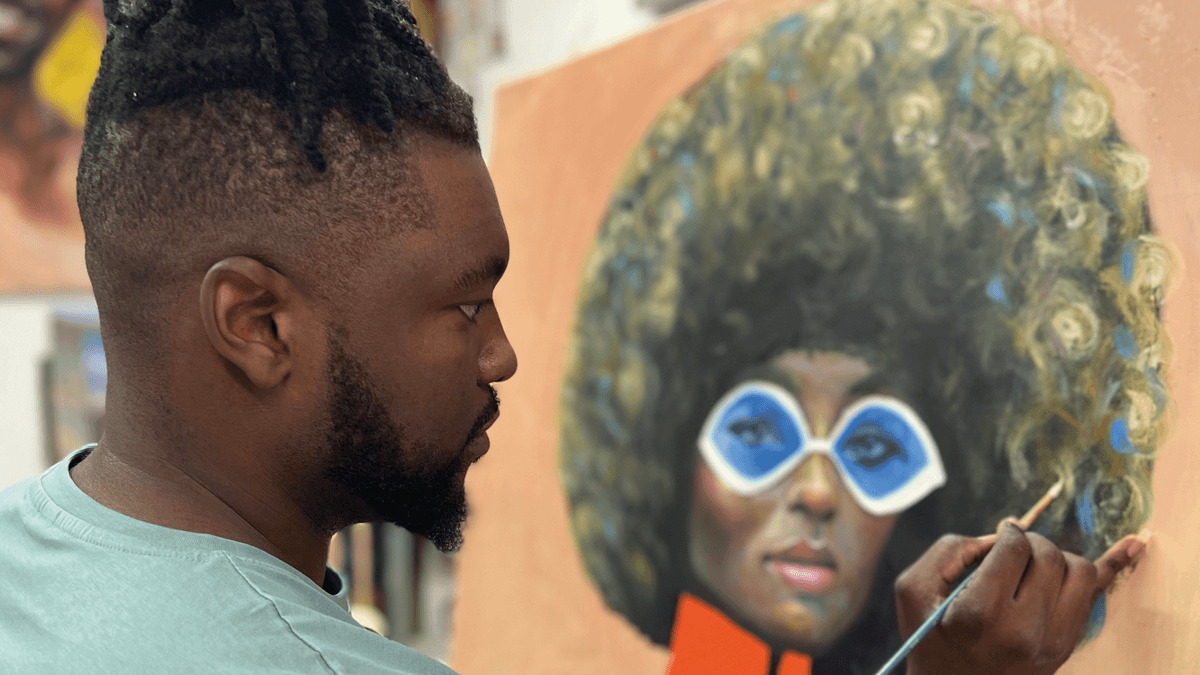 Join us for an exciting session led by Tashkeel member and fine artist, Victor Sitali. In this engaging workshop, children will embark on a creative exploration of the expressive power of our hands. The session will kick off with an introduction to American Sign Language. As the workshop progresses, young artists will immerse themselves in various drawing exercises, capturing the essence of their own hands in different poses and dynamic gestures.
By the end of the workshop, participants will not only have honed their drawing skills but will also possess the ability to communicate through their very own sign language words and sentences, giving voice to their artwork like never before. Join now and discover the beautiful synergy between art, expression, and communication!
Presented by Tashkeel in collaboration with Sikka Platform and Al Safa Art & Design Library.
Opening Hours
Tashkeel Alserkal
Gallery, Unit 58, Alserkal Avenue
Sun-Thu 10am – 7pm, Fri 9am–12pm
(closed Saturdays & public holidays).
Makerspace, Unit 89, Alserkal Avenue
Sat-Thu 10am – 7pm
(closed Fridays & public holidays).


Tashkeel Al Fahidi
House 10, Al Fahidi
(members only)


Tashkeel Nad Al Sheba
Nad Al Sheba 1

Temporarily closed for renovation
How to find us