Summer Camp 2016
Ended - Thursday
18 August 2016
Schedule:
Date:
Week 1: 14 - 18 August
Week 2: 21 - 25 August
Time: 10 AM - 1 PM

Age Limit:
Ages 8 to 16 years
Location:
Tashkeel Nad Al Sheba
1 week package – AED 1200 (week 1 or week 2)
2 week package – AED 2200 (week 1 and 2)
1 workshop session – AED 250

Please note that fees are non-refundable.

Registration Deadline:
13 August 2016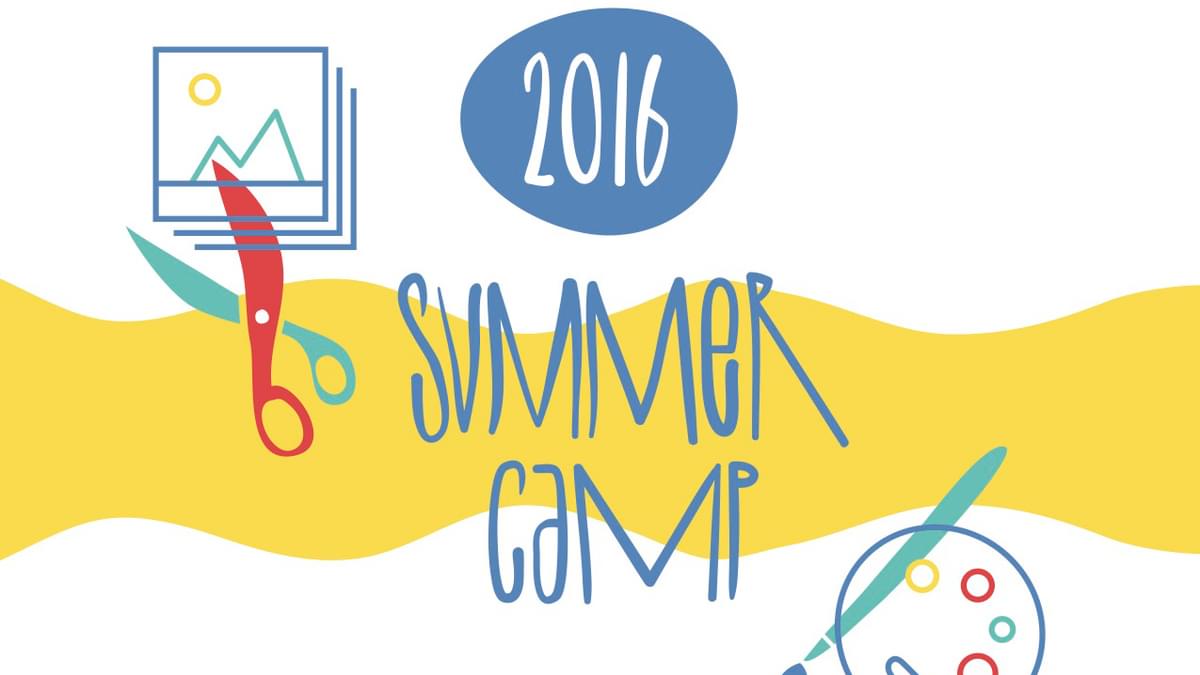 Tashkeel's Summer Camp 2016 will be offering even more challenging and creative workshops for kids this year. From photography, paper sculptures to tie dyeing, your kid will learn new skills, make friends and learn to think and create imaginatively!
Week 1:
14 August - Painting
with Ruba Al Araji
Learn how to mix colours, build a composition and create a masterpiece! In this workshop, participants will have an opportunity to use acrylic paints and canvas. This workshop covers all skill levels, whether you are a beginner or have a love of painting, and will help you to develop your painting skills further. The workshop does not require any prior experience in drawing or painting but each participant is guaranteed to leave with a painting that they love.
15 August - Drawing
with Sarah Al Farhan
In this session young artists will explore portrait drawing by using different methods of mark making (markers, colored pencils, crayons, and charcoal). Different examples of portraiture artists will be shared to spark inspiration.
16 August - Tie Dye
with Erum Fatimah
Experiment with dyeing fabric through using multi coloured dyeing techniques. Using a variety of dyes and tying techniques, participants will explore the world of Tie dye and explore how fabric dyes work by creating a range of samples through to their personalised and unique and tie dyed T-shirt!
17 August - Pin Hole Photography
with Tamsin Wildy
Learn how an analogue camera works by going back to the basics and building a pinhole camera from start to finish. Participants will not only learn how to build a camera but also have the opportunity to work in a dark room to develop their photos.
18 August - Large Paper Sculpting
with Heather Conyers
Explore paper sculptures through cutting, folding, rolling, curling and fringing. Participants will transform two-dimensional materials into awesome three-dimensional sculptures of varied sizes and shapes.
Week 2:
21 August - Monotypes with Gelli Plates
with Heather Conyers
Discover the joy of making monotypes, the most painterly form of printmaking. Each print will be unique! For this workshop, participants will use gelatin plates as a printing surface. Inked images will transfer beautifully from the smooth gelatin surface onto paper. There will be a lot of experimentation with stencils, layering and a variety of media. The result will be a rich vocabulary of mark making with transparent and opaque images.
22 August - Screenprinting
with Tamsin Wildy
Explore the basics of screen-printing, including preparing and exposing a screen. Each participant will create individual artworks that will be printed onto tote bags and paper. Participants are welcome to bring their own t-shirts to print onto as well.
23 August - Collage
with Tamsin Wildy
What is collage? How do we read images? Can we change the way we look at everyday images and create new landscapes, adverts or even creatures? Through this workshop we will create a series of images using found materials. These could be from old magazines, envelopes and any other everyday materials we're surrounded by.
24 August - Casting and Sculpture
with Tamsin Wildy
Not only will the participants learn how to make molds to create a cast of objects (or even their own hands!) but they will also be creating a self supporting sculpture piece using cardboard, ModRoc and an array of materials to take away at the end of the workshop.
25 August - Dry Point Etching
with Tamsin Wildy
Using the traditional method of dry point etching, the students will create a plate, which can then be printed multiple times. This is a technique similar to etching but without the use of acids. Although the image is always the same, the nature of print will mean that each version is unique and distinct in some way.
Opening Hours
Tashkeel Alserkal Gallery
Sunday - Thursday: 10 am - 4 pm
Friday & Saturday: Closed
Tashkeel Nad Al Sheba
Temporarily closed for renovation
How to find us