Storytelling with Ink Pen and Watercolour
Ended - Sunday
20 August 2023
Thierry Chehab, is a Lebanese-French award-winning artist based in Dubai. In 2021, he was among 9 artists worldwide to win Urban Sketchers' reportage contest, following Beirut Port's explosion in August 2020. A year later his work got awarded at the Rendez-Vous du Carnet de Voyage in Clermont-Ferrand (Jury's Favorite - International Prize of the Travel Sketchbook). Aside from many artistic collaborations and features in the press, including CNN, some of his sketches were published in books by world-class names in the sketching field, in France, and in the USA. He is a creative director in an advertising agency and a former university professor.
Schedule:
Date: 20 August 2023
Time: 10 am - 1 pm
Capacity:
0 spaces left
Location:
Al Safa Art & Design Library
Fees:
AED 270.00 (+VAT)
Please note that fees are non-refundable.

Registration Deadline:
13 August 2023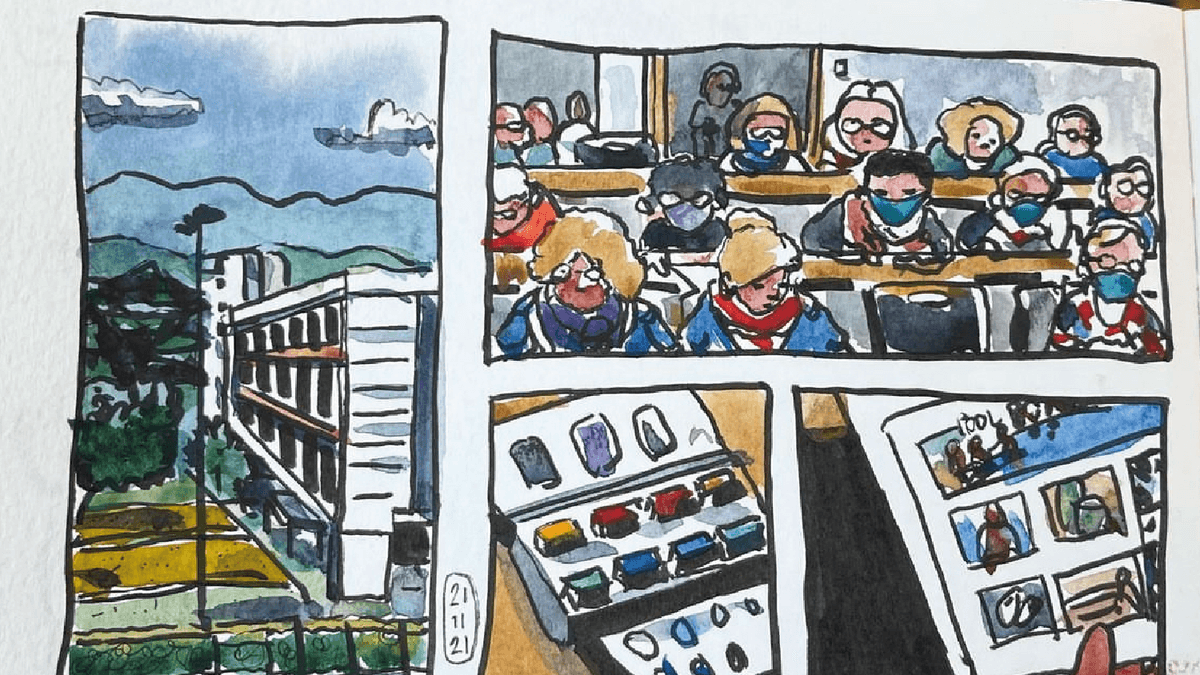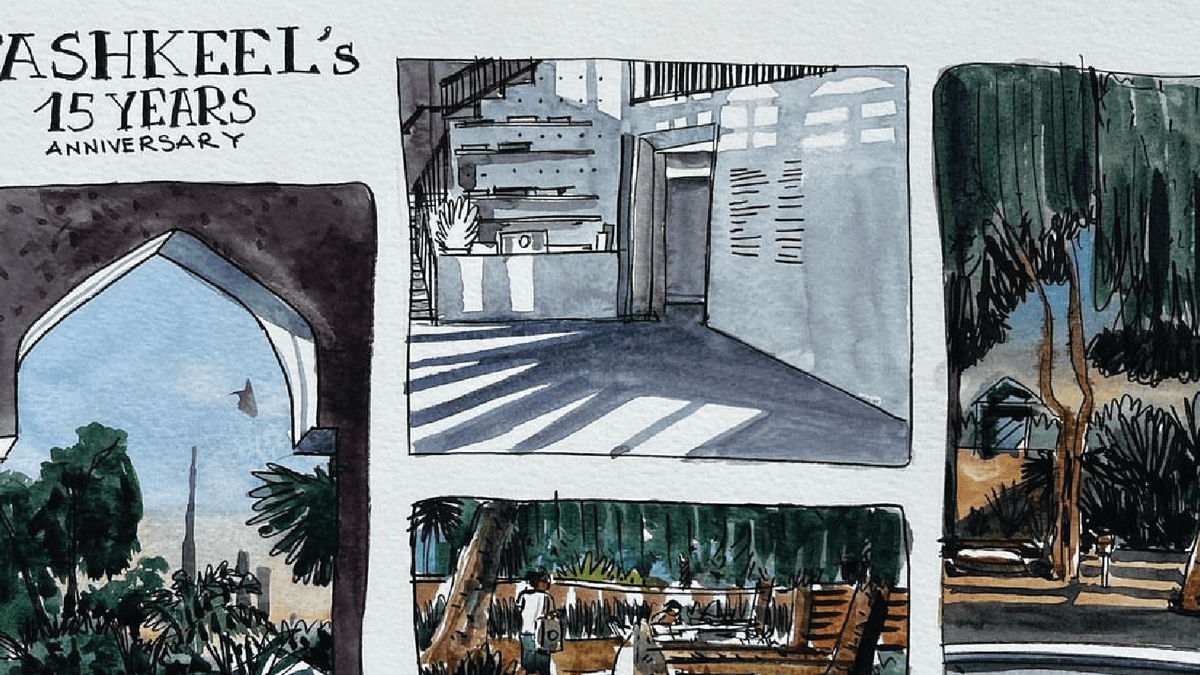 Unleash your inner storyteller and discover the hidden tales lurking in every corner of the world! Join us for a captivating workshop that will empower you to unlock the secrets of a place and bring its narrative to life. In this immersive experience, we'll embark on a quest to identify intriguing subjects and weave their stories into vibrant comics or graphic novel-style creations. The magic happens on-site, as we observe and absorb the essence of our surroundings. During the workshop, we will dive into the art of spontaneous storytelling, embracing the power of sequential storytelling and quick rendering techniques.
Join us to uncover the hidden narratives that deserve to be heard, and let your artistic vision be the guide!
Opening Hours
Tashkeel Alserkal
Gallery, Unit 26, FN Designs, Alserkal Avenue
Sun-Thu 10am – 7pm, Fri 9am–12pm
(closed Saturdays & public holidays).
Makerspace, Unit 89, Alserkal Avenue
Sat-Thu 10am – 7pm
(closed Fridays & public holidays).


Tashkeel Al Fahidi
House 10, Al Fahidi
(members only)


Tashkeel Nad Al Sheba
Nad Al Sheba 1

Temporarily closed for renovation
How to find us