Sikka 2023: Skyline Drawing
Ended - Saturday
25 February 2023
Abdulla Lutfi is a dynamic Emirati artist based at the Next Chapter studio. His passion for art stems from an amazing attention to detail, a black and white view of the world and a sharp sense of humour. His distinct drawings of skylines and landscapes often feature an exaggerated, humorous glimpse of everyday Emirati life. As an artist on the Autism spectrum, Abdulla sees and interprets the world in a unique, unconventional way. He uses his condition as an advantage, communicating a powerful message and view of his world that is frequently not represented. He aspires to raise awareness and promote inclusion of the special needs community through his artwork. Abdulla Lutfi is a member of Tashkeel.
Schedule:
Date: 25 February 2023
Time: 5 - 7 pm
Location:
Tashkeel Al Fahidi, House 10
Open to the public
Registration Deadline:
25 February 2023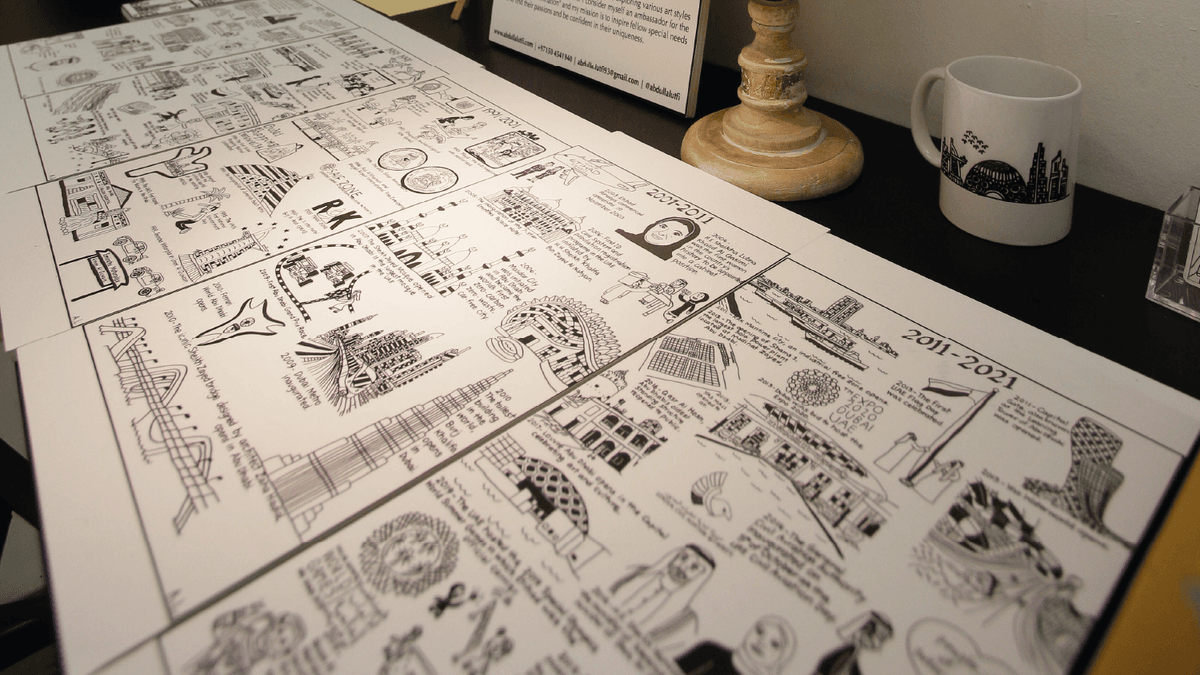 Drop-in and join Tashkeel member Abdulla Lutfi of The Next Chapter Studio. Using a simple market pen, follow Abdulla as he shows you how to create your own skyline of Dubai in his distinct black and white style. Attendance is free of charge but seating is limited. Open to all ages.
Opening Hours
Tashkeel Alserkal
Gallery, Unit 58, Alserkal Avenue
Sun-Thu 10am – 7pm, Fri 9am–12pm
(closed Saturdays & public holidays).
Makerspace, Unit 89, Alserkal Avenue
Sat-Thu 10am – 7pm
(closed Fridays & public holidays).


Tashkeel Al Fahidi
House 10, Al Fahidi
(members only)


Tashkeel Nad Al Sheba
Nad Al Sheba 1

Temporarily closed for renovation
How to find us