Self Portrait: Observe, Memorise and Imagine
Ended - Wednesday
10 August 2022
Alonsa Guevara is a New York-based artist originally from Rancagua, Chile. Her paintings are a window to an imaginary universe where the lines between fantasy and reality are blurred. Guevara's work explores questions of womanhood, identity and belonging while celebrating the connection between humankind and nature.
Her main inspiration derives from the experiences of living in three different countries, and is especially impacted by the formative memories of her childhood spent living in the Ecuadorian rainforest with her family.
After living in Ecuador for seven years, Alonsa moved back to Chile to receive her BFA from the Pontifical Catholic University of Chile in 2009. In 2011, she moved to New York to complete the MFA Program at the New York Academy of Art. She was awarded the Elizabeth Greenshields Grant in 2013 and received the Academy's Fellowship award in 2015.
Alonsa's work has been published in Forbes Magazine, Time Out NYC Magazine, VICE, among others and has been exhibited internationally, including China, Mexico, Denmark, Argentina and Chile. Her most recent solo show Apparitions was in February 2021 at Anna Zorina Gallery in NYC.
Schedule:
Date: 25, 27 July, 1, 3, 8, and 10 August
Time: 5:30 - 7:30pm
Capacity:
13 spaces left
Location:
Tashkeel Nad Al Sheba
Fees:
AED 500.00 (+VAT)
Please note that fees are non-refundable.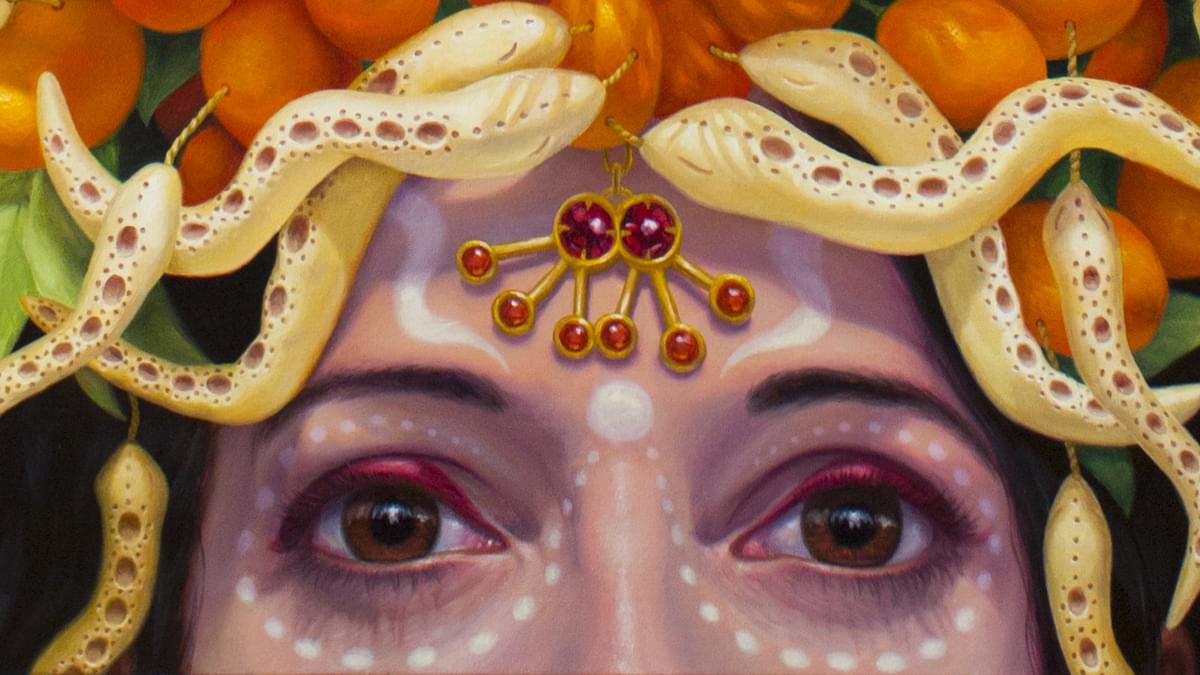 Increase your confidence in oil painting with this six-part course with artist-in-residence Alonsa Guevara, who will explore portraiture through a combination of observation, memorisation and imagination exercises. These exercises are designed to help participants find their own style while learning techniques that bring out the most of their self-portraits with demonstrations as well as individual instruction.

This course will pay special attention to the construction and representation of 'the portrait', using both Alla Prima or direct painting techniques. Participants will also explore Glazings or indirect painting techniques to achieve various textures that add depth to the portrait. Under the guidance of Alonsa, participants will benefit from oil painting exercises to strengthen their observation, memorisation and imagination skills – depicting reality inside abstraction, training their observation skills to memorise and painting a landscape, and exploring the line between imagination and observation while creating multiple self-portraits. This course will also delve into the basics of colour theory using different palettes, value structure, composition and the use and strengths of different mediums.

This course is best suited to participants starting out in oil painting, but experienced painters can also find this refresher course useful.

Opening Hours
Tashkeel Alserkal
Gallery, Unit 58, Alserkal Avenue
Sun-Thu 10am – 7pm, Fri 9am–12pm
(closed Saturdays & public holidays).
Makerspace, Unit 89, Alserkal Avenue
Sat-Thu 10am – 7pm
(closed Fridays & public holidays).


Tashkeel Al Fahidi
House 10, Al Fahidi
(members only)


Tashkeel Nad Al Sheba
Nad Al Sheba 1

Temporarily closed for renovation
How to find us