Screenprinting (single & multi-colour)
Ended - Monday
10 October 2022
Majd Alloush is a Syrian artist whose work spans multiple disciplines including printmaking, sculpture, photography and moving image. His practice is situated at the intersection of traditional processes and innovative methodology. Majd holds a BFA from the University of Sharjah and is currently pursuing his MFA at NYU Abu Dhabi. His work has been part of exhibitions nationally and internationally including at Aisha Al Abbar Gallery, UAE Unlimited, Sharjah Art Museum, Imagine Science Film Festival, Antimatter [media art], Warehouse 421, Alserkal Avenue, Barjeel Art Foundation, among others.
Schedule:
Date: 9 and 10 October 2022

Time: 2-6pm
Capacity:
9 spaces left
Location:
Tashkeel Nad Al Sheba
Fees:
AED 657.14 (+VAT)
Please note that fees are non-refundable.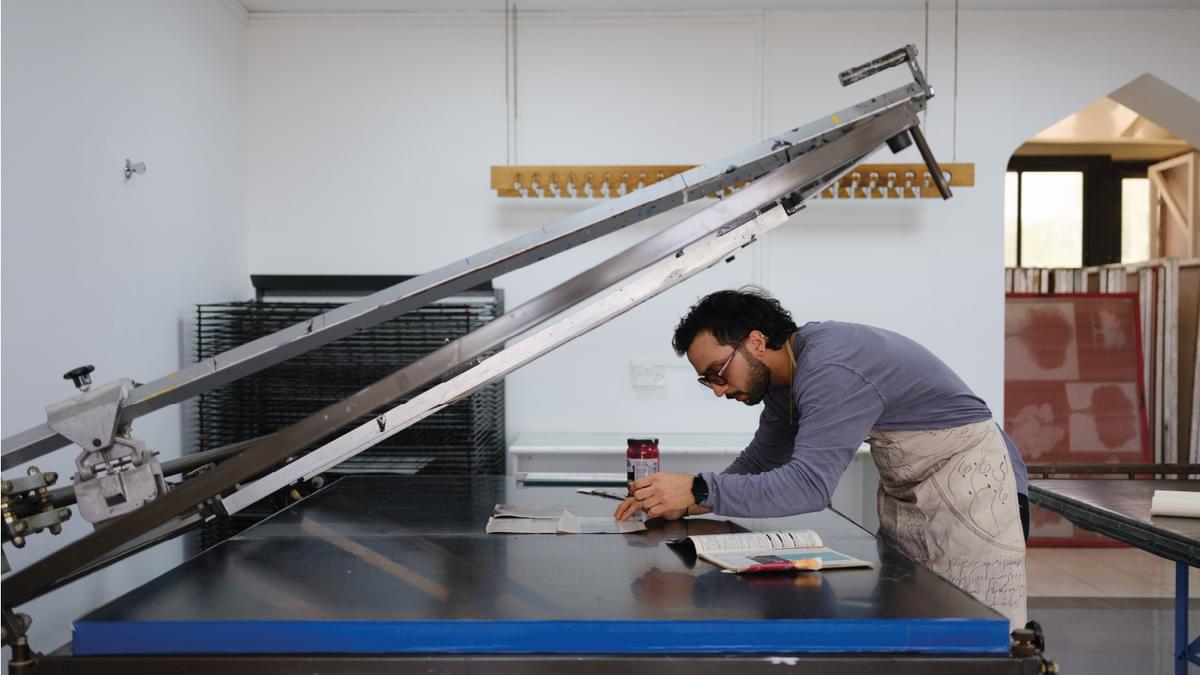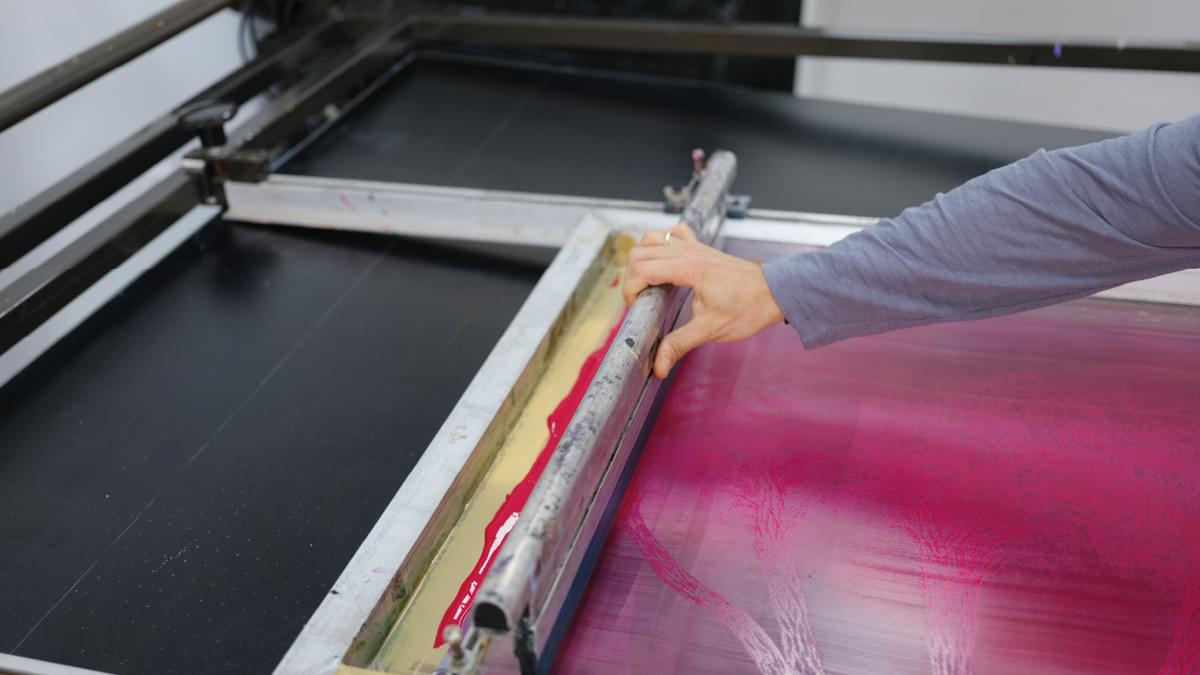 Screen printing (or serigraph) is a process of printmaking with water based or acrylic based pigments on paper and other printable substrates.
Join Majid Alloush for a two-session workshop to discover the basic techniques of screen printing. Participants will begin by creating stencils from photographs or drawings before proceeding to colour registration. Majid will then explain the importance of choosing the right mesh size before demonstrating the photo emulsion process and how to use the UV exposure unit. Participants will then proceed in applying their newly found knowledge in making a series of single and multiple coloured screen prints and in doing so, learn different registration techniques (i.e. aligning the screen image ensuring each colour in the separations is in correct relation to each other).
By the end of the workshop, participants should have the skills to screen print with confidence and explore its application within their own visual art practice and experiment with it in other media including photography, digital imaging and painting.

Opening Hours
Tashkeel Alserkal
Gallery, Unit 26, FN Designs, Alserkal Avenue
Sun-Thu 10am – 7pm, Fri 9am–12pm
(closed Saturdays & public holidays).
Makerspace, Unit 89, Alserkal Avenue
Sat-Thu 10am – 7pm
(closed Fridays & public holidays).


Tashkeel Al Fahidi
House 10, Al Fahidi
(members only)


Tashkeel Nad Al Sheba
Nad Al Sheba 1

Temporarily closed for renovation
How to find us