Moving Threads
Ended - Thursday
15 December 2022
Paola Anziché is the 2022 Loro Piana Artist-in-Residence at Tashkeel. An established, mid-career, contemporary Italian artist, she specialises in textiles and pursues an eco-sustainable practice, building soft, tactile sculptures based on extensive research into traditional craft techniques and material experimentation.
Paola holds a graduate of Accademia di Belle Arti di Brera (Milan) and Städelschule – Staatliche Hochschule für Bildende Künste (Frankfurt). Her work has been exhibited in public and private institutions, including in Italy: Salvatore Ferragamo Museum; XXI Triennale Internazionale Milan; GAM Gallery of Modern Art, Turin; and MAMbo Museum of Modern Art, Bologna; as well as internationally, including Turner Contemporary, UK and Kichik QalArt, Azerbaijan. She has undertaken numerous artist residencies in countries ranging from Guatemala, Bolivia and Brazil to Switzerland, Finland, France and The Netherlands. In 2019, she collaborated with the College of Art at the University of Technology in Taiyuan, Shanxi, China. In the same year, her monograph 'La terra suona (The Earth Sounds)' was published by Viaindustriae Publishing.

Schedule:
Date: 15 December 2022
Time: 5:30 – 7 pm
Location:
Tashkeel Nad Al Sheba
Open to the public.
Registration Deadline:
15 December 2022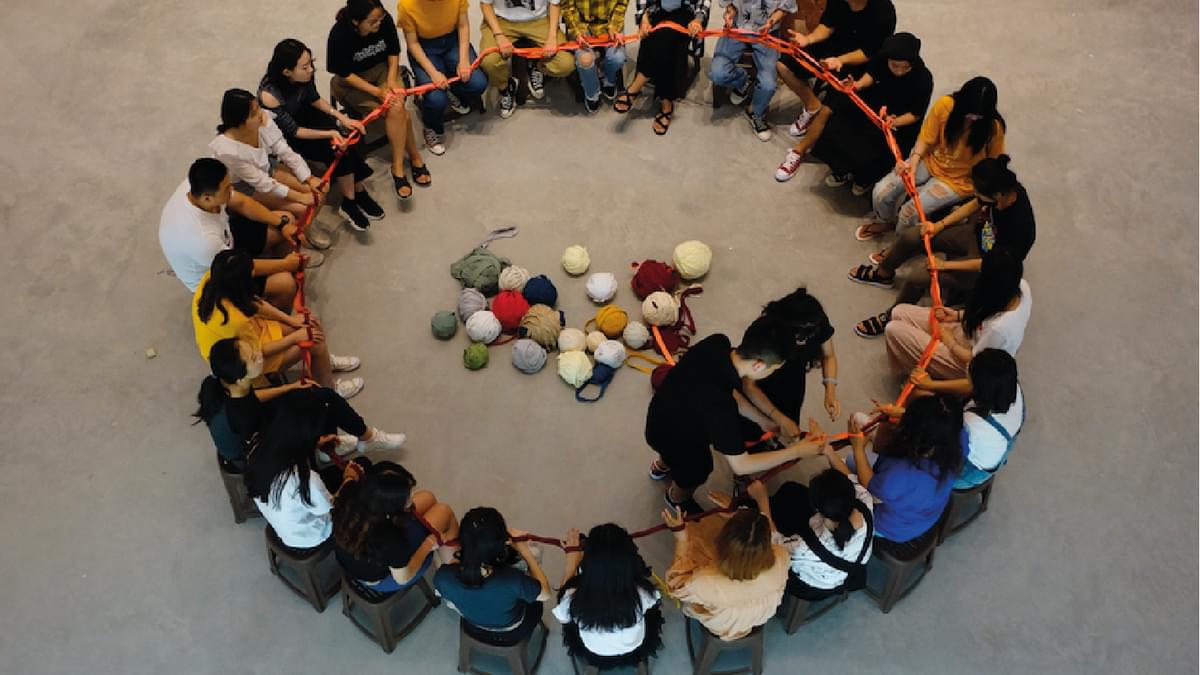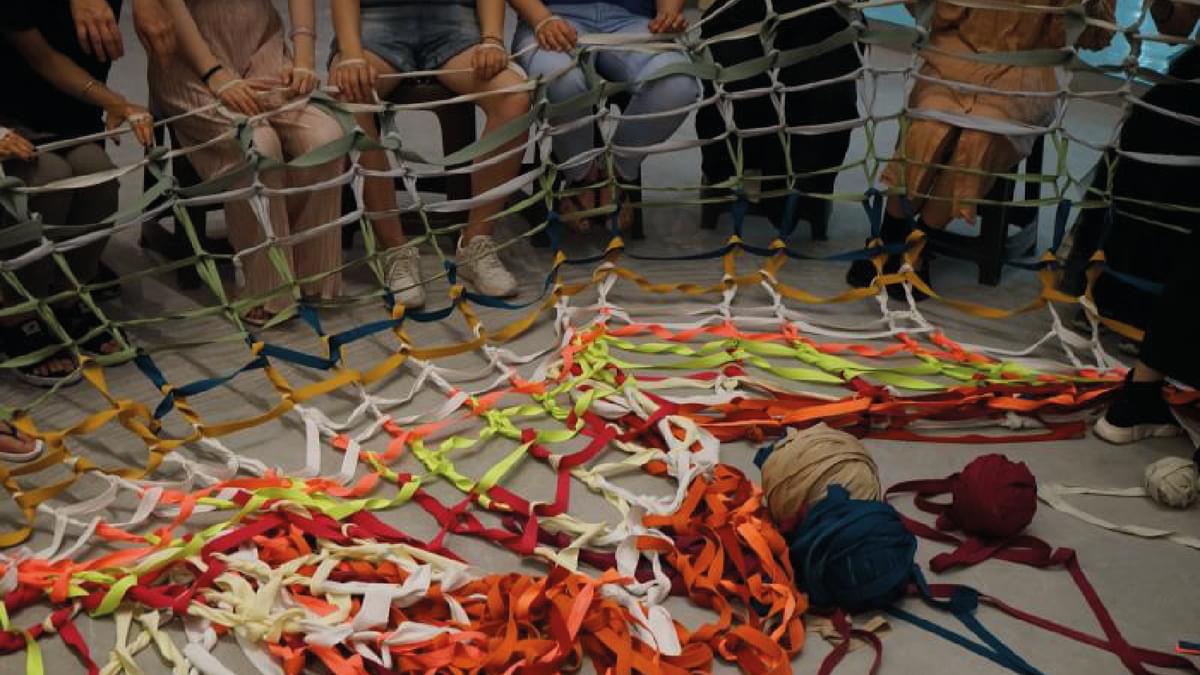 This collective textile workshop with Paola Anziché explores manual dexterity, the spirit of cooperation and the element of discovery. The session provides a knowledge base around weaving without a loom. Requiring no special skills, this is an invitation to rethink and reinvent while exploring aspects of gesture-performance, design, architecture and fashion.

Opening Hours
Tashkeel Alserkal
Gallery, Unit 26, FN Designs, Alserkal Avenue
Sun-Thu 10am – 7pm, Fri 9am–12pm
(closed Saturdays & public holidays).
Makerspace, Unit 89, Alserkal Avenue
Sat-Thu 10am – 7pm
(closed Fridays & public holidays).


Tashkeel Al Fahidi
House 10, Al Fahidi
(members only)


Tashkeel Nad Al Sheba
Nad Al Sheba 1

Temporarily closed for renovation
How to find us