Sikka 2023: Look Up - Chasing the Light
Ended - Sunday
5 March 2023
The first 40 years of Mike Arnold's career were spent as a professional architect. His finely tuned drawing skills prepared him for a second career as a full-time artist. Today, Mike fuses his knowledge of built structures and his ability to almost see through the exterior to the inner forms with an artistic perspective. His practice extends across oil on canvas, glass and paper as well as mono prints. There is no overriding theme to his work other than a life-long passion for light. His attempt to chase and capture light is what marries all his work and within that search, Arnold attempts to convey emotion to his viewers. Mike Arnold is a member of Tashkeel.
Schedule:
Date: 5 March 2023
Time: 4 - 5:30 pm
Capacity:
20 spaces left
Location:
Tashkeel Al Fahidi, House 10
Open to the public
Registration Deadline:
5 March 2023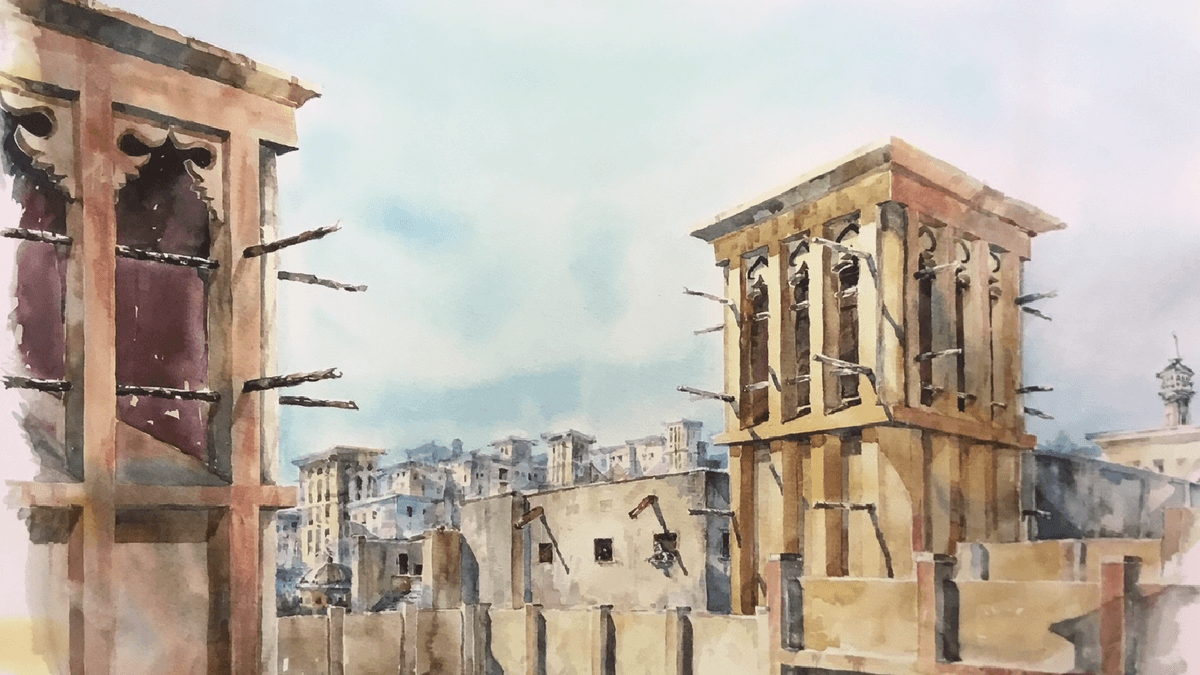 Join the celebrated fine artist Mike Arnold to discover a new way to view, enjoy and capture the wonder of the Dubai's architectural landscape just by 'looking up'. This introduction will show you how to construct a simplistic block perspective that consists of building shapes and forms that are the foundation of Dubai's built environment.
Learn how to explore the 'seeing light and dark' creative process, which helps artists to capture the magic of colour and movement of dancing sunlight on the tops and inbetween the unique structures of the city. Bring your imagination and a willingness to change the way you 'see'.
Open to the public but seating is limited.
Opening Hours
Tashkeel Alserkal
Gallery, Unit 26, FN Designs, Alserkal Avenue
Sun-Thu 10am – 7pm, Fri 9am–12pm
(closed Saturdays & public holidays).
Makerspace, Unit 89, Alserkal Avenue
Sat-Thu 10am – 7pm
(closed Fridays & public holidays).


Tashkeel Al Fahidi
House 10, Al Fahidi
(members only)


Tashkeel Nad Al Sheba
Nad Al Sheba 1

Temporarily closed for renovation
How to find us