Tashkeel Lecture: Fleeting Stains
Ended - Monday
22 February 2021
Nahla Tabbaa is an artist whose practice explores tensions between the urban and the organic, the beautiful and the grotesque. Sensitive to the self-organising agency of materials, she adventures into the world of immateriality and the intangible through experiments in alchemy and combining elements from the organic and inorganic. Her methods are intentionally slow-paced, meditative and labour intensive and permeate strands of her everyday life to heal and harmonise her otherwise fast-paced life.
Nahla works with different mediums such as urban research, the culinary arts, ceramics and drawing.
She earned her MA in Curatorial Practice from the Bath School of Art and Design (2012), and her BFA in Sculpture from Central Saint Martin's College of Art and Design (2009). She previously led and developed the community programme at Sharjah Art Foundation, and currently develops education projects independently and in collaboration with institutions including Art Jameel, Warehouse 421, and the Beacon House National Trust University. She is also a culinary navigator, podcast host and ethnographer with Frying Pan Adventures; a tourism company specialised in food and walking, the co-founder of The Alchemy of Dyeing; an alchemical dyeing educational platform; Forsa School; a critical and professional programme for artists and Daftar Asfar; a sketchbook publishing collective.
Schedule:
Date: 22 February 2021
Time: 7 - 8pm
Location:
Zoom link will be sent upon registration
Fees:
AED 50.00 (+VAT)
Please note that fees are non-refundable.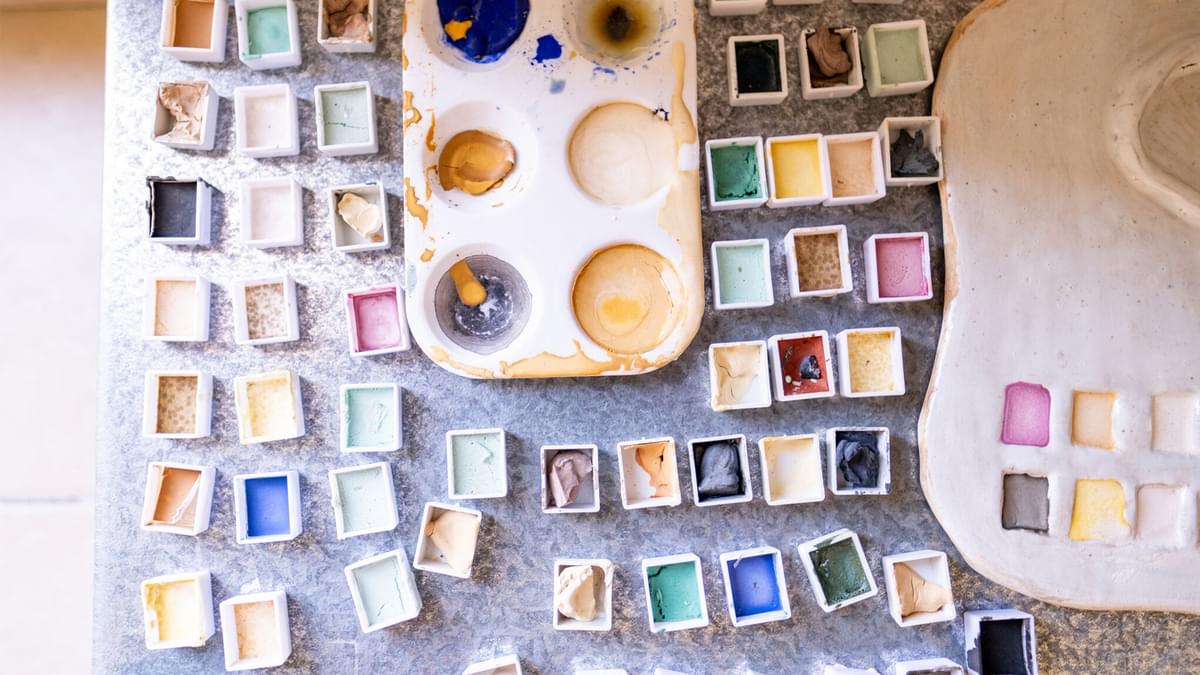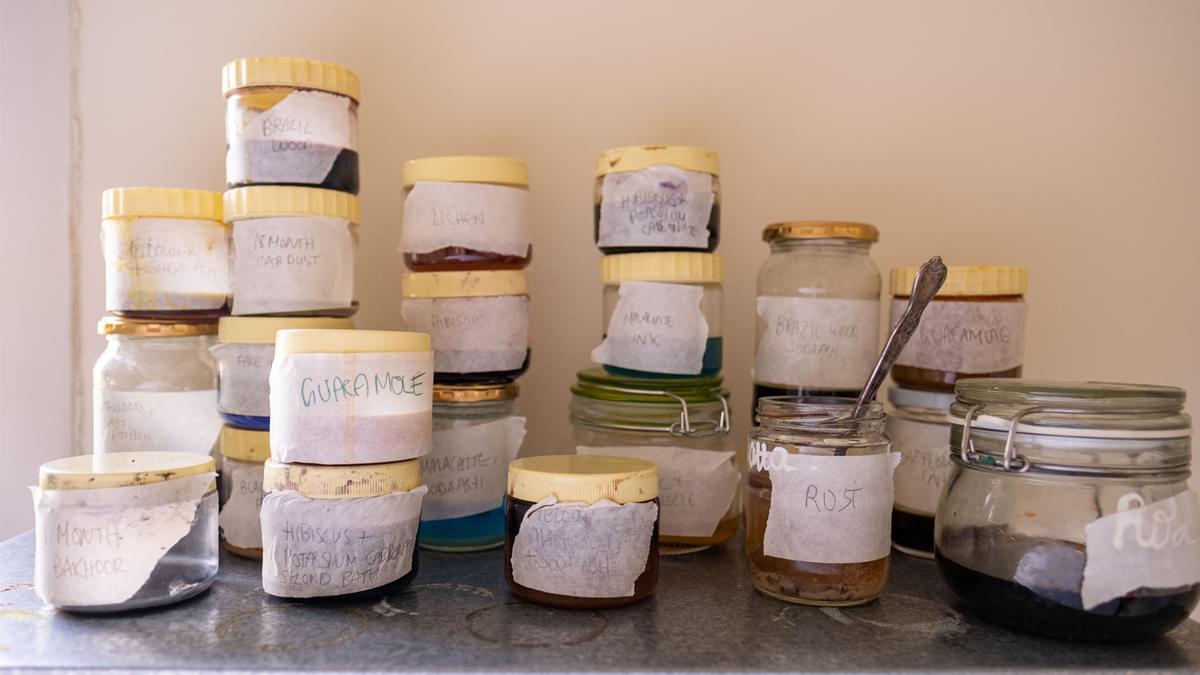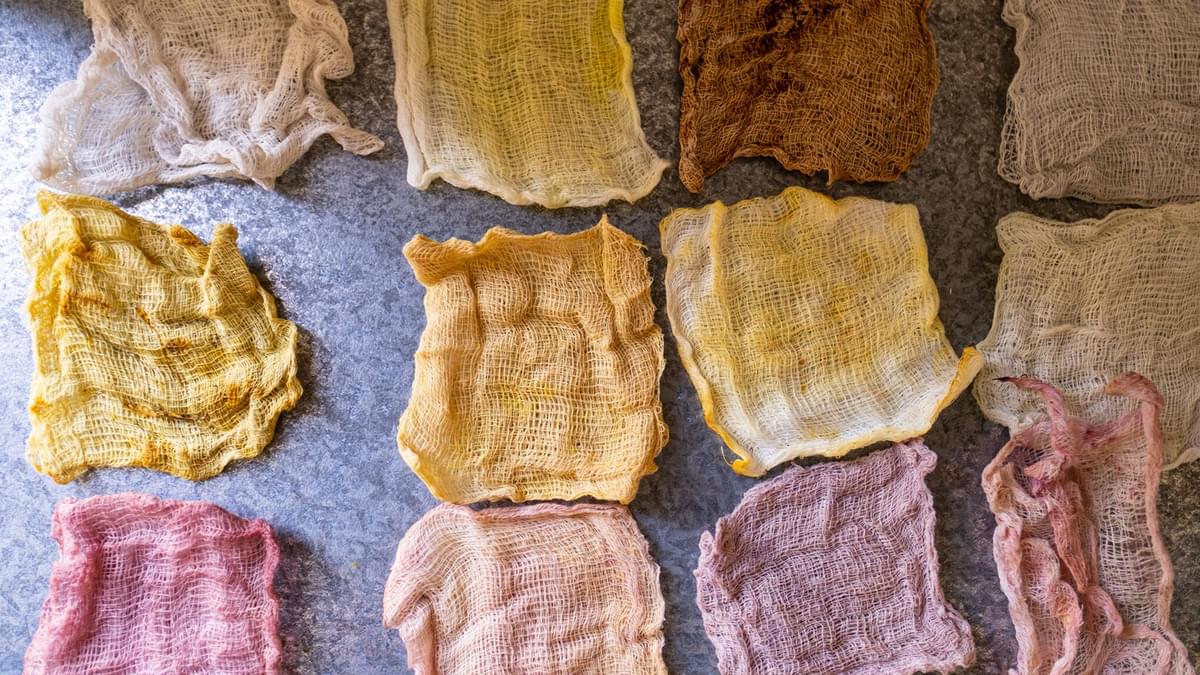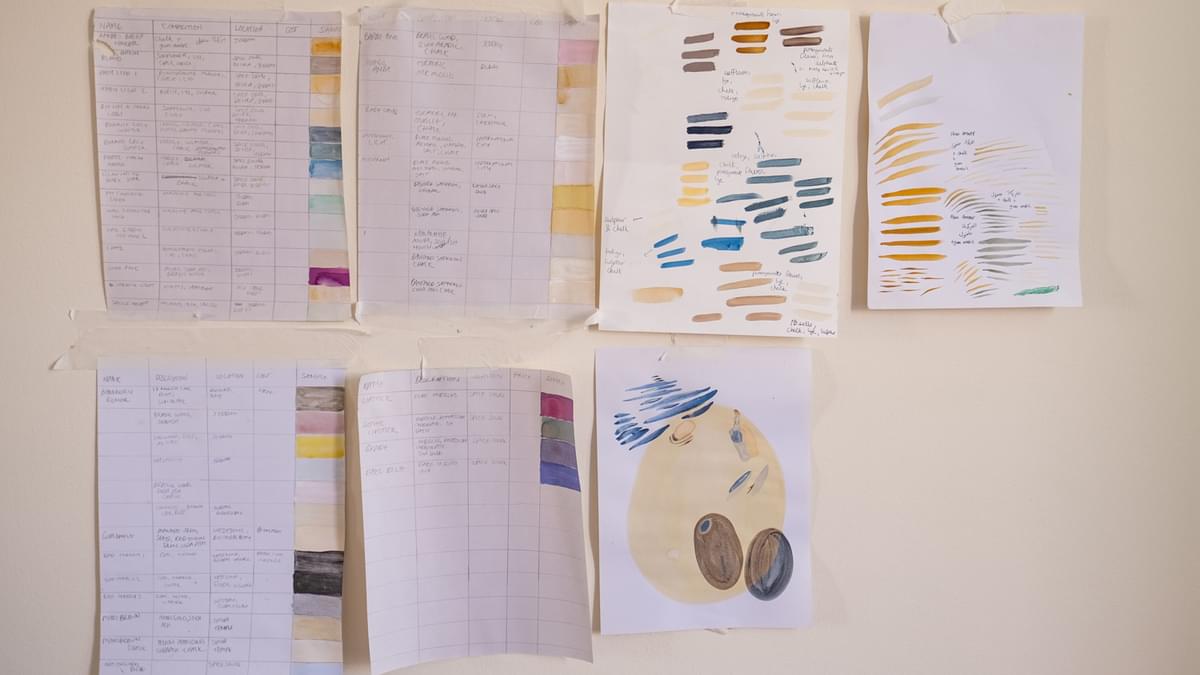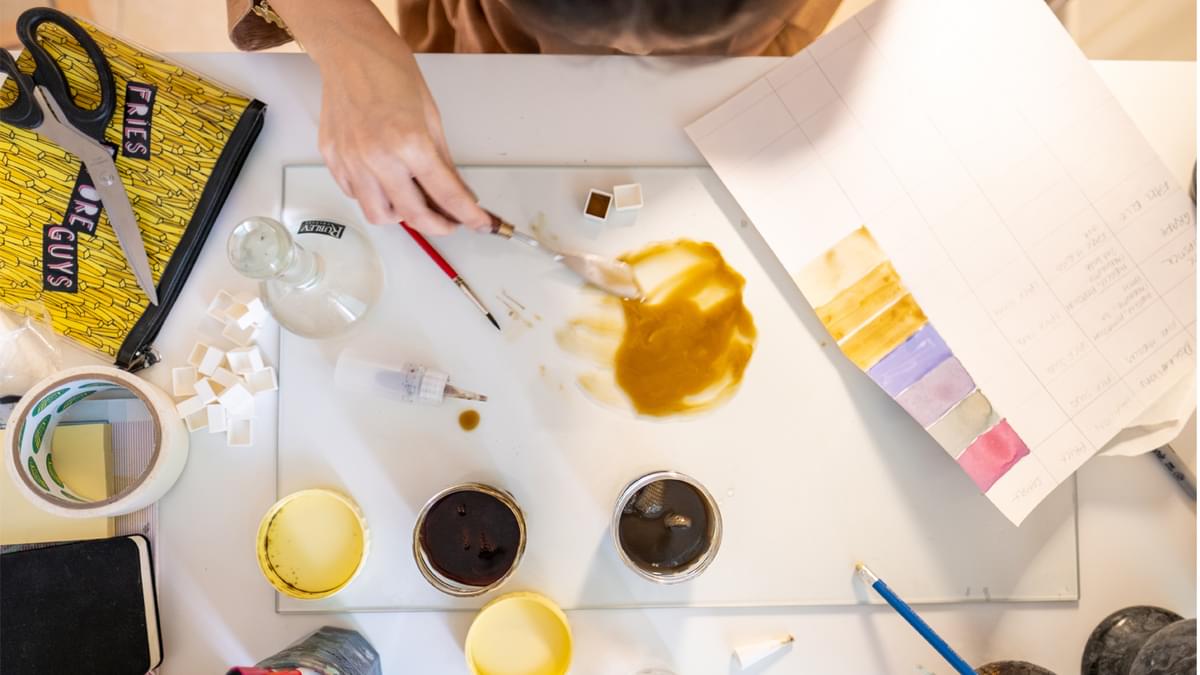 Photography credit: Kathleen Hoare
Watch the Fleeting Stains lecture online at your leisure (sent as a private link after registration), then join artist Nahla Tabbaa for the Q&A session where you lead the discussion. Nahla's practice revolves around alchemy, mapping, mark-making and storytelling through creating colours, pigments, dyes and stains. Organic dyes and stains have short life spans and produce surprising, fleeting outcomes. Her practice demands a surrender, and respect towards materials, with an investigative look at a material or residue's potential for colour. The lecture and Q&A session is an opportunity to find out more about how these outcomes are created through Nahla's culinary background, urban research and inherent desire to collect and forage.
Opening Hours
Tashkeel Alserkal
Gallery, Unit 26, FN Designs, Alserkal Avenue
Sun-Thu 10am – 7pm, Fri 9am–12pm
(closed Saturdays & public holidays).
Makerspace, Unit 89, Alserkal Avenue
Sat-Thu 10am – 7pm
(closed Fridays & public holidays).


Tashkeel Al Fahidi
House 10, Al Fahidi
(members only)


Tashkeel Nad Al Sheba
Nad Al Sheba 1

Temporarily closed for renovation
How to find us