Laser Cutting
Ended - Saturday
6 November 2021
Ali Mohammed Zulfikar Tinwala is one of the founding partners of Arbitrary Solutions, a bespoke product design and fabrication consultancy based in Dubai. Through his role at Arbitrary Solutions, Ali has led several projects right from ideation and conceptualization all the way to manufacturing and production.

In the corporate space, Ali has helped foster meaningful connections and pilots between startups and corporations. Right from prototyping intelligent systems for an EV startup back in 2013, to developing product roadmaps for a revolutionary B2B platform, versatility and adaptability have helped Ali gain experience across verticals in diverse capacities. Throughout his career, whether speaking to startups, corporates, government entities, or children, Ali has taken every conversation as a foundation for building strong relationships. Ali is engaged with the startup community in Dubai, having informally mentored for accelerators like TechStars. He has also been on the panel for several governmental discussions as well as actively vetted and conducted due diligence for Angel Network ME, a network of private angel investors in the MENA region.
As a passionate DIY'er, Ali has led several workshops in fabrication, inspiring many individuals to begin their journey towards the craft of 'making'. He is an enthusiast of industrial equipment such as laser cutting machines, lathes, mills to name a few.
Schedule:
Date: 6 November 2021
Time: 6 - 9pm
Capacity:
6 spaces left
Location:
Tashkeel Nad Al Sheba
Fees:
AED 327.00 (+VAT)
Please note that fees are non-refundable.
Tashkeel reserves the right to reschedule any gathering in adherence to current Dubai Government regulations. As such, all workshops and events are socially-distanced and capacities are limited. Visitors to Tashkeel are required to submit proof of vaccination upon registration/arrival, wear masks at all times and use the sanitiser stations available.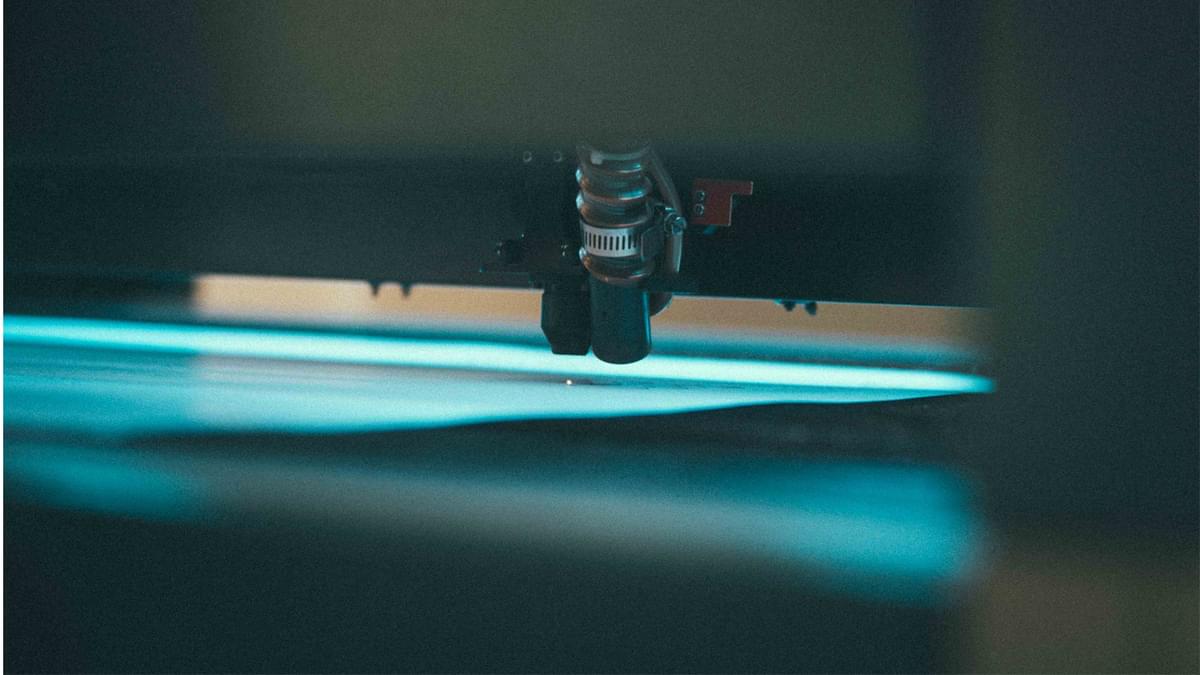 Learn about the precise and versatile machines known as laser cutters, used for cutting or engraving materials including plastics, glass, metal, wood, leather or even food. Laser cutting is a process that allows for projects as simple as customised drink coasters to advanced quad-copter drones. Under the guidance of the instructor, participants will learn how to create a personalised 2D puzzle and a custom mobile phone stand.
This workshop is perfect for those interested in learning the fundamentals of laser cutting. From operating the machine to the selection of materials, participants will learn the most useful tips and tricks that could be incorporated into their own practice. After the theoretical introduction and live demonstration, participants will have a hands-on opportunity to build their own creations using plywood and acrylic.
Opening Hours
Tashkeel Alserkal
Gallery, Unit 26, FN Designs, Alserkal Avenue
Sun-Thu 10am – 7pm, Fri 9am–12pm
(closed Saturdays & public holidays).
Makerspace, Unit 89, Alserkal Avenue
Sat-Thu 10am – 7pm
(closed Fridays & public holidays).


Tashkeel Al Fahidi
House 10, Al Fahidi
(members only)


Tashkeel Nad Al Sheba
Nad Al Sheba 1

Temporarily closed for renovation
How to find us