Jewellery Manufacturing Basics
Ended - Thursday
6 October 2022
Sachin Jain first studied jewellery design and manufacturing in his home city of Hyderabad before specialising in the diamond sector at the city's Gems & Jewellery Institute before moving to Dubai to enrol at The Gemological institute of America. Over the last decade or more in the Emirate, he began working in jewellery design and manufacturing for Italian Jewelry Manufacturing before moving to bespoke jeweller Jorness Jewels where he is Managing and Creative Director. Since 2017, he has been teaching jewellery design at Dubai International Art Centre and Palette Art Institute and has been a guest lecturer on wearable product design at Amity University.
Schedule:
Date: 5 and 6 October 2022
Time: 5-8 pm
Capacity:
10 spaces left
Location:
Tashkeel Nad Al Sheba
Fees:
AED 657.14 (+VAT)
Please note that fees are non-refundable.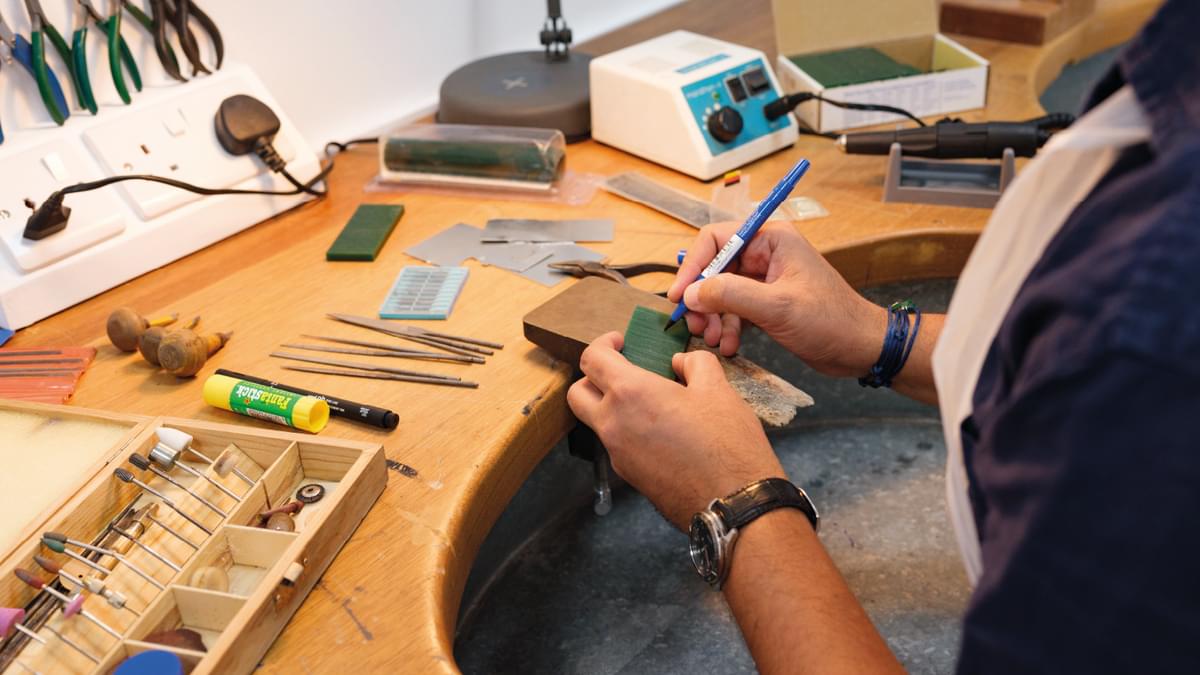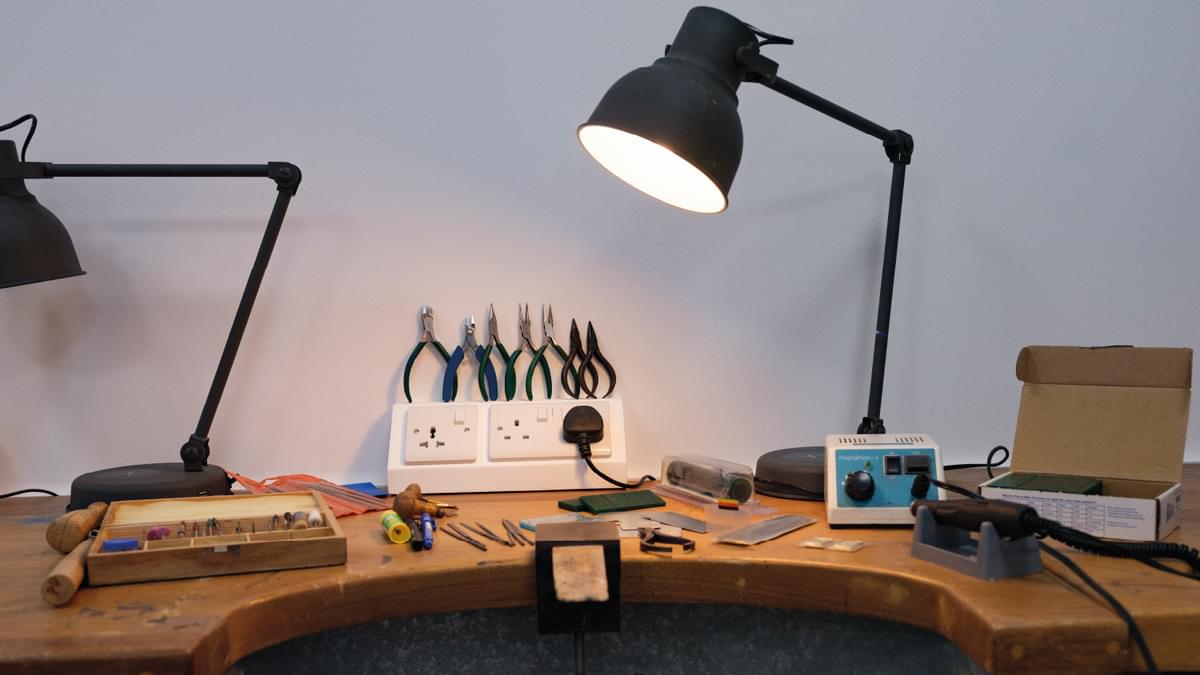 Join gemologist and jewellery designer Sachin Jain for this two-session, six-hour workshop on Jewellery Manufacturing Basics.
Located in Tashkeel's 3D studio, the workshop aims to equip participants with a functional knowledge of jewellery making. Sachin begins by enabling participants to gain an understanding of architectural engineering basics using high-value materials such as precious metals and gemstones. Using the jewellery benches, Sachin will then share the ancient silversmithing technique of carving with wax; a versatile craft that is easy to gain proficiency in and offers endless creative possibilities not just in jewellery but also in sculpture and three-dimensional design. In doing so, participants will gain confidence in basic techniques such as sawing, filing, hammering, bending, and soldering using a range of tools.
By the end of the workshop, participants will appreciate the importance of accuracy and possess basic competency in key jewellery making techniques.
Opening Hours
Tashkeel Alserkal Gallery
Sunday - Thursday: 10 am - 4 pm
Friday & Saturday: Closed
Tashkeel Nad Al Sheba
Temporarily closed for renovation
How to find us