Fruitful Prints
Ended - Saturday
27 November 2021
Azim is an illustrator and maker of things. Azim is interested in hospitality, sharing and their limitations. He is interested in making tihings that allow for sharing and gifting. His practice manifests through prints, zines and soap. Azim is an avid user of the risograph machine at Tashkeel, as it allows for making prints that are more feasible and accessible to larger group of people.
Schedule:
Date: 20 and 27 November 2021
Time: 2 - 5pm
Capacity:
5 spaces left
Location:
Tashkeel Nad Al Sheba
Fees:
AED 545.00 (+VAT)
Please note that fees are non-refundable.
Tashkeel reserves the right to reschedule any gathering in adherence to current Dubai Government regulations. As such, all workshops and events are socially-distanced and capacities are limited. Visitors to Tashkeel are required to submit proof of vaccination upon registration/arrival, wear masks at all times and use the sanitiser stations available.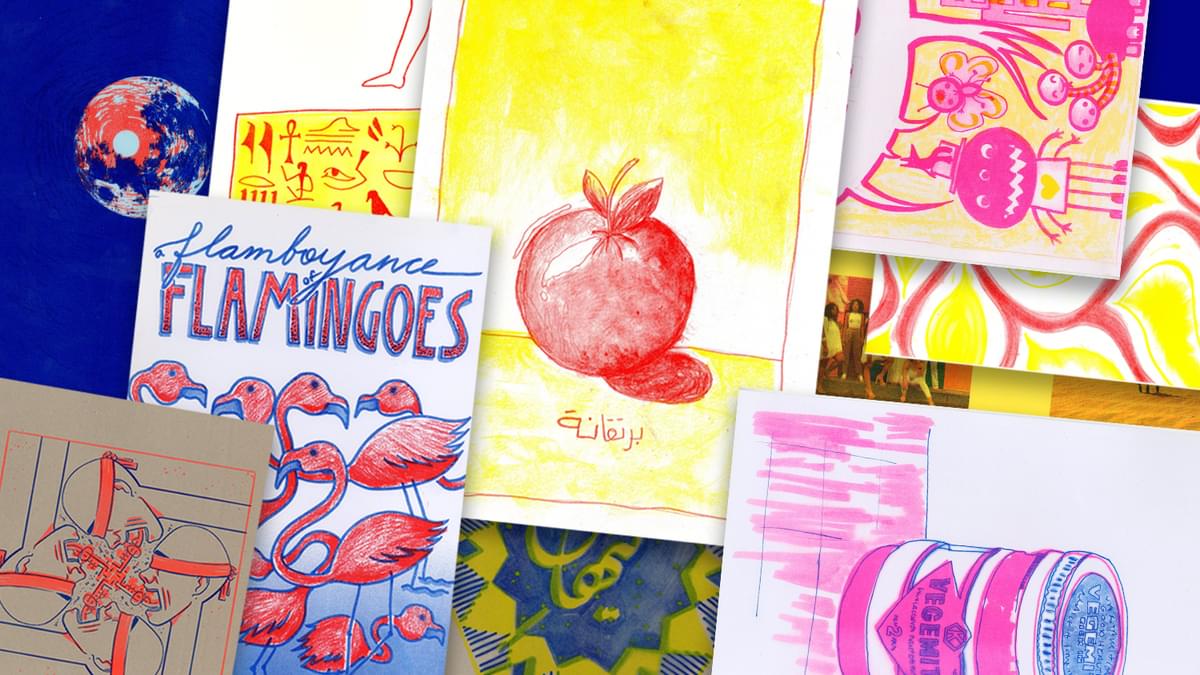 This workshop with artist Azim Al Ghussein will explore the makings of a 4-colour print using Tashkeel's Risograph. Over the course of 2 sessions, participants will learn how the machine works, how colours are layered, and how to turn an artwork into a four layer print. They will develop their image by observing the naturally occurring colors and textures of the outside and inside of a fruit and arranging a visual composition to allow experimentation with color, line, and value.
The RISO machine is a 1980s high-volume printer that was used for commercial printing. It has slowly become a favourite for illustrators, photographers and artists around the world because of its unique range of colours, low cost, as well as multiple options and features.

Opening Hours
Tashkeel Alserkal
Gallery, Unit 26, FN Designs, Alserkal Avenue
Sun-Thu 10am – 7pm, Fri 9am–12pm
(closed Saturdays & public holidays).
Makerspace, Unit 89, Alserkal Avenue
Sat-Thu 10am – 7pm
(closed Fridays & public holidays).


Tashkeel Al Fahidi
House 10, Al Fahidi
(members only)


Tashkeel Nad Al Sheba
Nad Al Sheba 1

Temporarily closed for renovation
How to find us