Sikka 2023: Eye See You
Ended - Sunday
26 February 2023
Victor Sitali is a fine artist and holds a BA in Graphic Design. Hearing impaired since the age of three, he found a way to express himself through painting seven years ago. His motto is "My voice is heard through the work of my hands." Mentored by the acclaimed artist Trevor Waugh, today Sitali explores both the abstract and figurative primarily in oil and acrylic on canvas as well as watercolour, pastel and charcoal on paper. He spends most of his time in his studio and conducting workshops on oil painting, charcoal, art and sign language for schools and spaces across the UAE. Victor Sitali is a member of Tashkeel.
Schedule:
Date: 26 February 2023
Time: 6 - 7 pm
Location:
Tashkeel Al Fahidi, House 10
Open to the public
Registration Deadline:
26 February 2023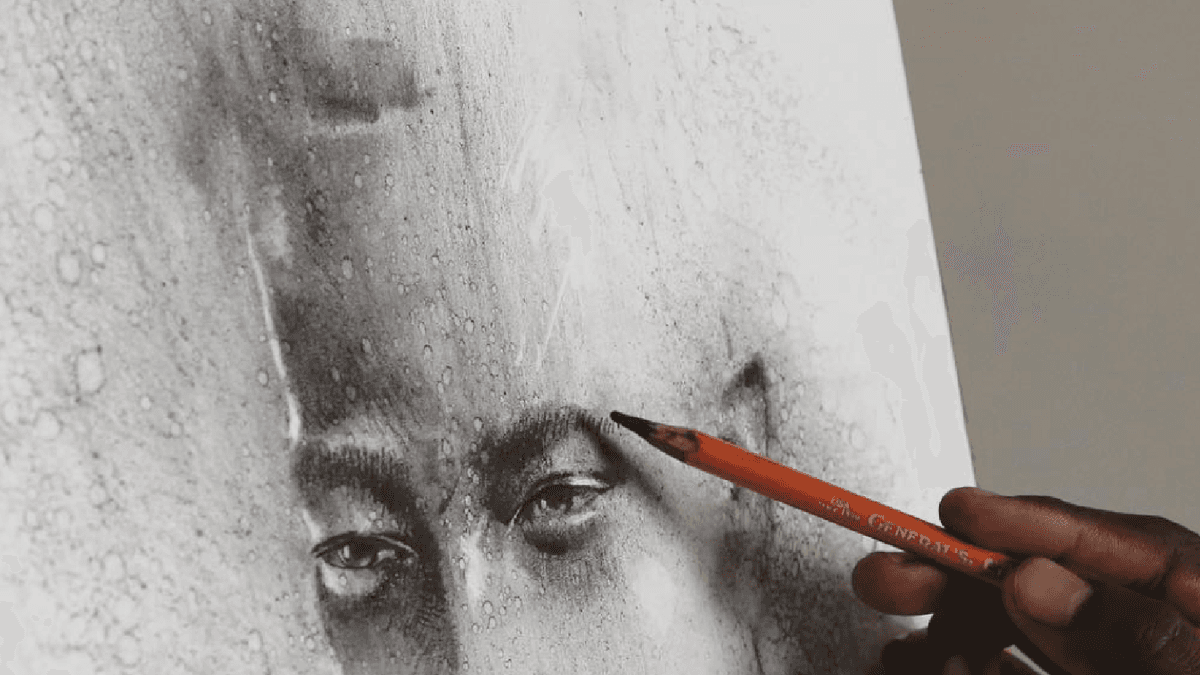 Join Tashkeel member and fine artist Victor Sitali for a one-hour sketching session to capture the human eye. All stories begin in the eye, according to Victor: "It's always from the eye. It starts right there. And then you start to widen out and see the whole story." Sit down, relax and draw a human eye using charcoal and paper.
Seating is limited. Open to all ages.
Opening Hours
Tashkeel Alserkal
Gallery, Unit 58, Alserkal Avenue
Sun-Thu 10am – 7pm, Fri 9am–12pm
(closed Saturdays & public holidays).
Makerspace, Unit 89, Alserkal Avenue
Sat-Thu 10am – 7pm
(closed Fridays & public holidays).


Tashkeel Al Fahidi
House 10, Al Fahidi
(members only)


Tashkeel Nad Al Sheba
Nad Al Sheba 1

Temporarily closed for renovation
How to find us