Experimental Arabic Type Design
Ended - Tuesday
28 February 2017
Schedule:
Date: 25 - 28 February 2017
Time: 9 AM - 6 PM

Capacity:
15 spaces left
Location:
Tashkeel Nad Al Sheba
Fees:
Tashkeel Members: 2400 DHS
Non-members: 2400 DHS

Please note that fees are non-refundable.
Registration Deadline:
11 February 2017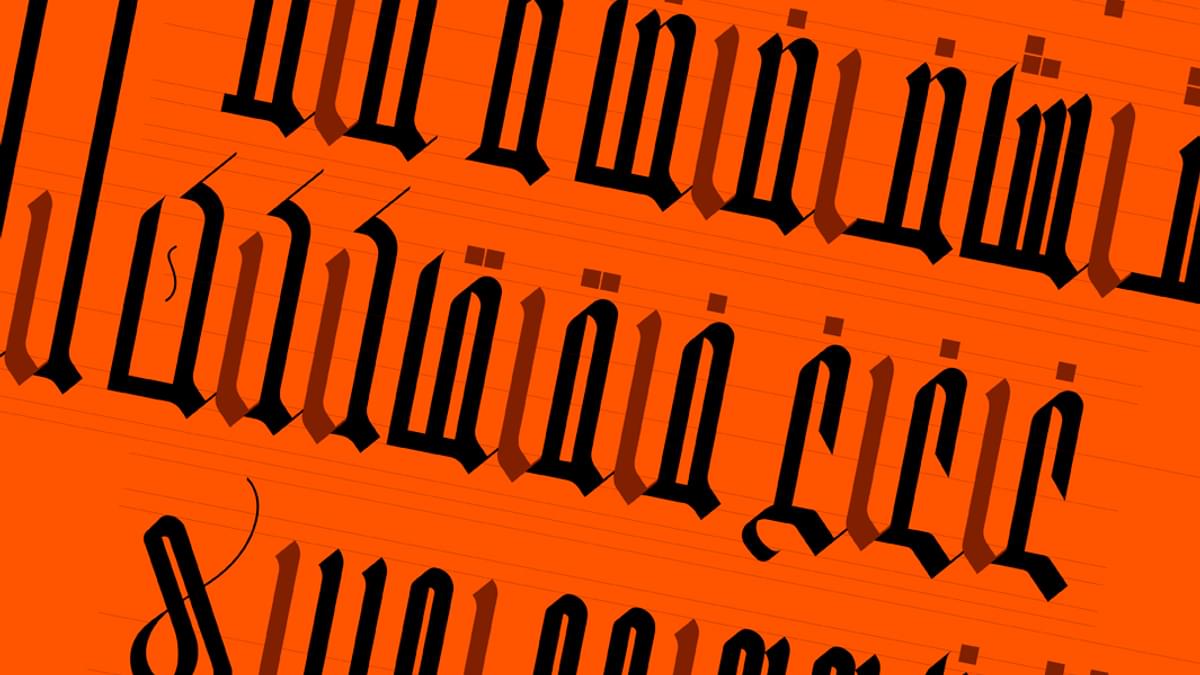 The Khatt Foundation Experimental Arabic Type Design Workshop will consist of an intensive 4-day workshop that focuses on the experimental potential of Arabic typeface design and will pave the ground for breaking out of the mold by experimenting with a variety of lettering techniques and media.
I. Workshop Content
The letters will be treated as formal elements that go beyond writing and test the limits of readability. Vernacular and architectural elements from the context of the Dubai urban landscape will form the starting ideas of the typographical explorations. This workshop will serve as a sketching and concept development for a future typeface design and font production project (or workshops).
The workshop will teach basic principles of designing an Arabic typeface. It will help participants look at their direct environment with more critical eyes. It will inform the participants of the creative possibilities of Arabic typeface design.
II. Workshop requirements
Participants should undertake a preliminary research collecting images (photos) of Arabic lettering from their daily movements in the city of their residence.
Participants should bring their own laptop to the workshop, already have installed Adobe illustrator and Adobe Photoshop, and should be proficient on both.
Participants will be provided with drawing and painting materials (brushes, pens, reed pens, inks and paper), but will be asked to bring their own and be inventive in creating unusual writing tools.
Participants will be provided with a copy of the book Arabic Type Design for Beginners
Participants should be prepared to work intensively (investing their own time outside of workshop timings).
Opening Hours
Tashkeel Alserkal
Gallery, Unit 58, Alserkal Avenue
Sun-Thu 10am – 7pm, Fri 9am–12pm
(closed Saturdays & public holidays).
Makerspace, Unit 89, Alserkal Avenue
Sat-Thu 10am – 7pm
(closed Fridays & public holidays).


Tashkeel Al Fahidi
House 10, Al Fahidi
(members only)


Tashkeel Nad Al Sheba
Nad Al Sheba 1

Temporarily closed for renovation
How to find us