eL Seed at Zayed University, Dubai
Ended - Sunday
20 April 2014
Location:
Tashkeel Nad Al Sheba
Registration Deadline:
20 April 2014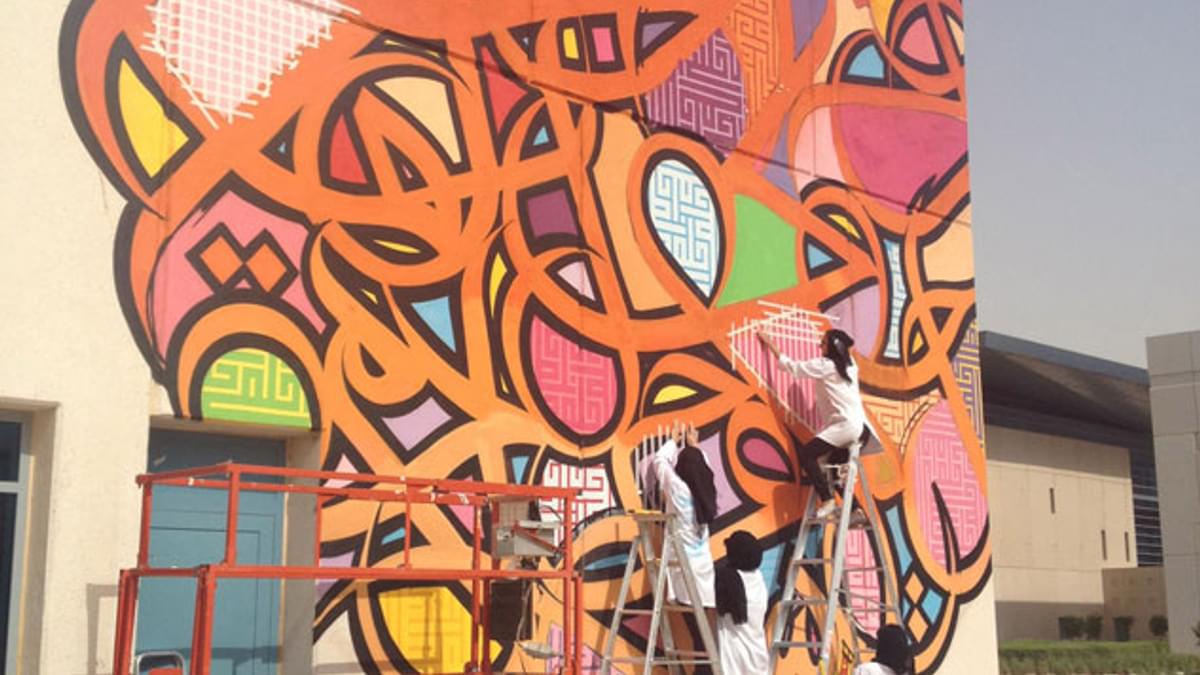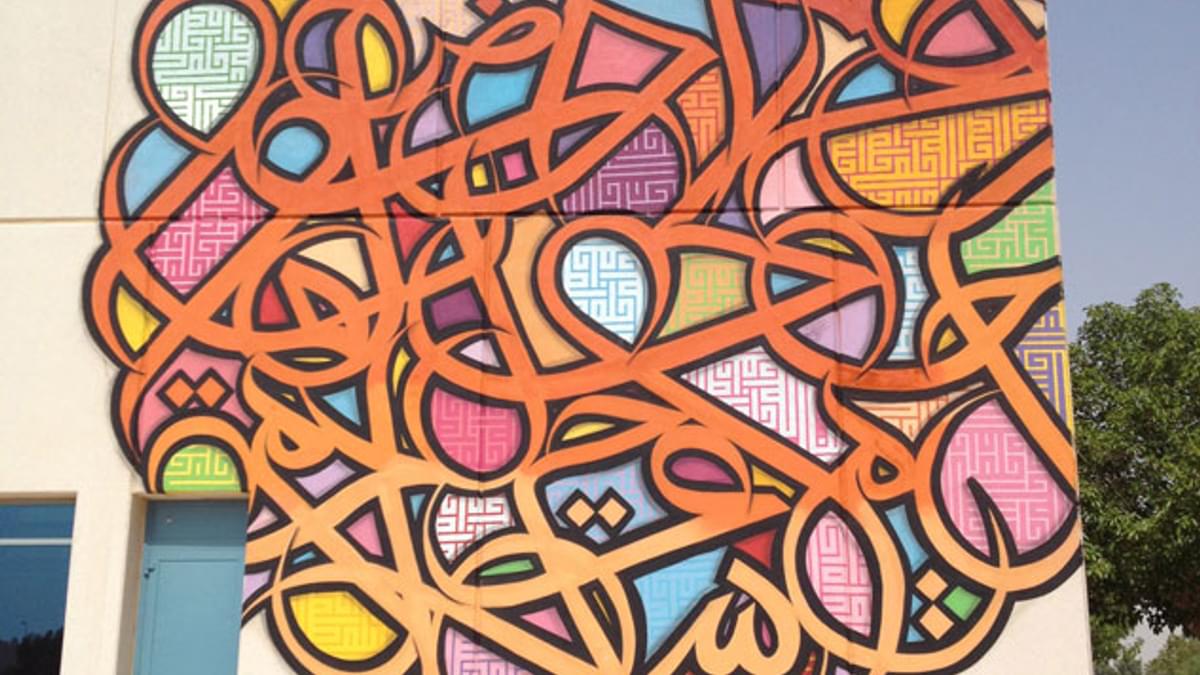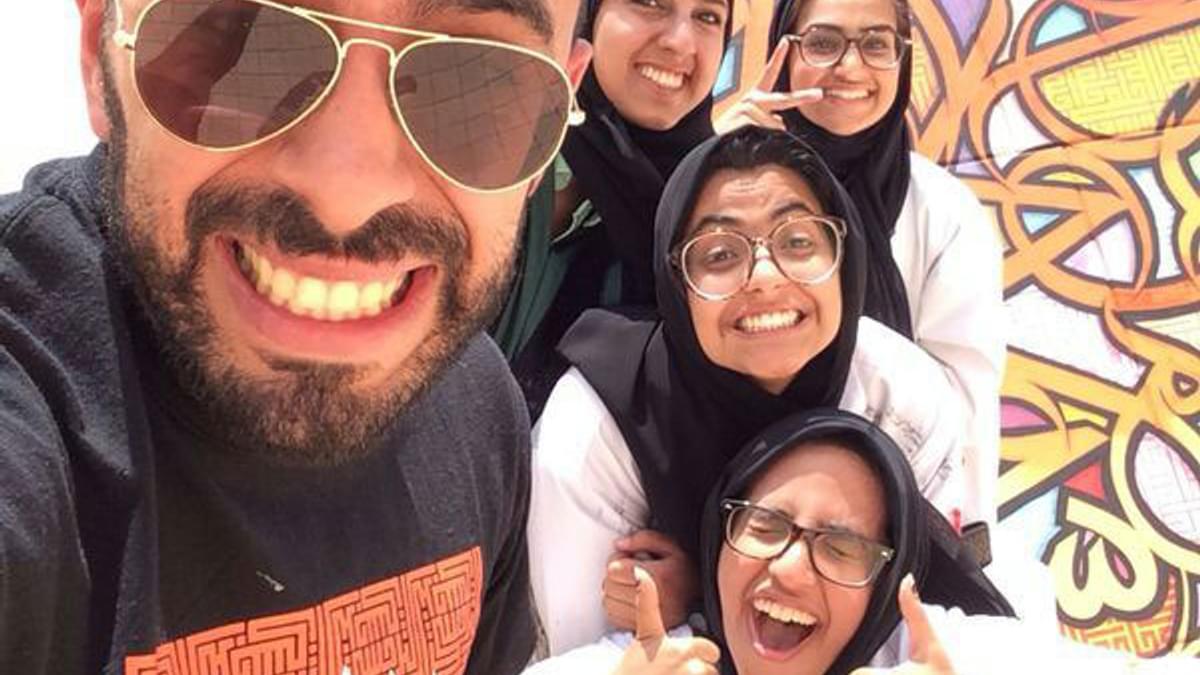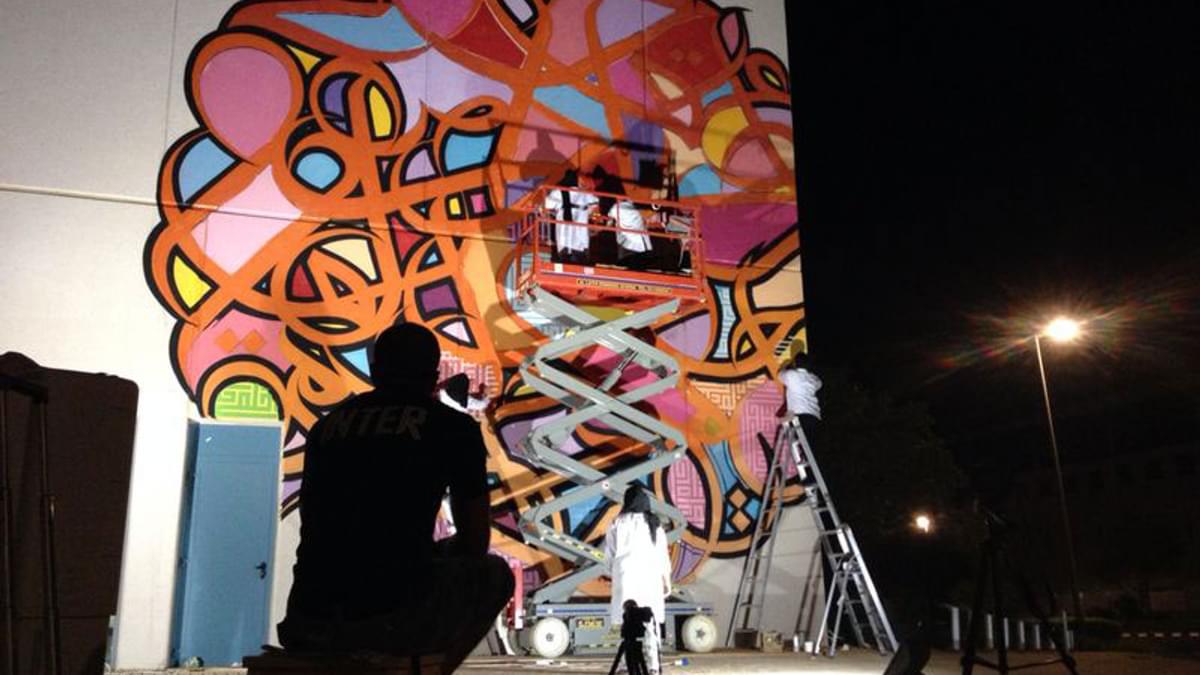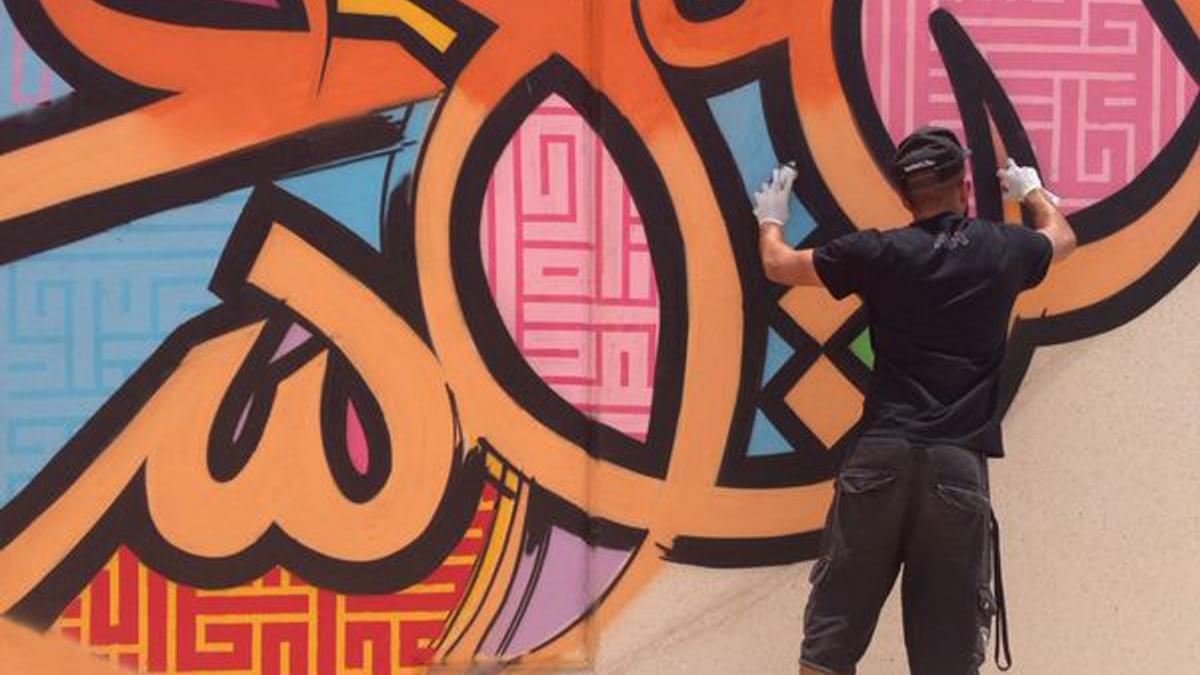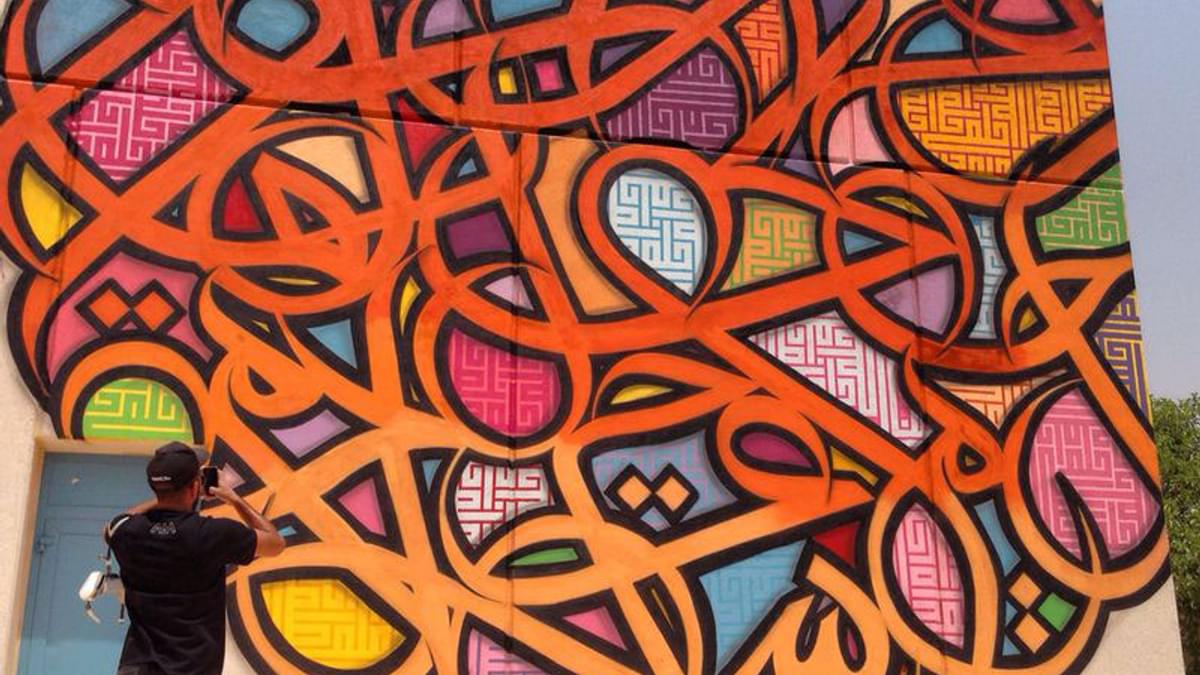 Initially pinned as a lecture with discussion of a future workshop taking place, students were introduced to eL Seed's prior projects and works and the means about overcoming obstacles. Following the lecture, a discussion of workshops and a mural piece on site at the university was undertaken. The next few weeks taught the students the necessary skills and techniques for painting large scale projects in a controlled manner, and following the workshops the mural piece began. The project took an additional 3 weeks worth of work that was unveiled to the university at the commencement of their educational year. Students and eL Seed worked in collaboration on the piece to create something that was personalized to them and the university.
Opening Hours
Tashkeel Alserkal Gallery
Sunday - Thursday: 10 am - 4 pm
Friday & Saturday: Closed
Tashkeel Nad Al Sheba
Temporarily closed for renovation
How to find us