Dubai Design Week 2022: Calligraphic Forms
Ended - Thursday
10 November 2022
Born in Riyadh City, Ibraheem is an aspiring Arab artist and calligrapher. He studied Graphic Design in Al Najah University, one of the leading Fine Arts universities in Palestine. He started his career working as a Graphic Designer in advertising agencies in Palestine, he then moved to the UAE in 2013 to pursue bigger challenges, joining Tashkeel in 2016. His passion for calligraphy was inherited from his father who is a renowned calligrapher. Ibrahim has mastered many notable Arabic fonts such as Al Wissam, Al Ruqa'a, Al Thuluth and many more. He is the Senior Graphic Designer at Tashkeel by day and an Arabic Calligrapher by night with many notable works in his portfolio.
Schedule:
Date: 10 November 2022
Time: 4:00 pm - 5:30 pm
Capacity:
0 spaces left
Location:
Dubai Design District - Maker Space
Fees:
AED 142.86 (+VAT)
Please note that fees are non-refundable.

Registration Deadline:
7 November 2022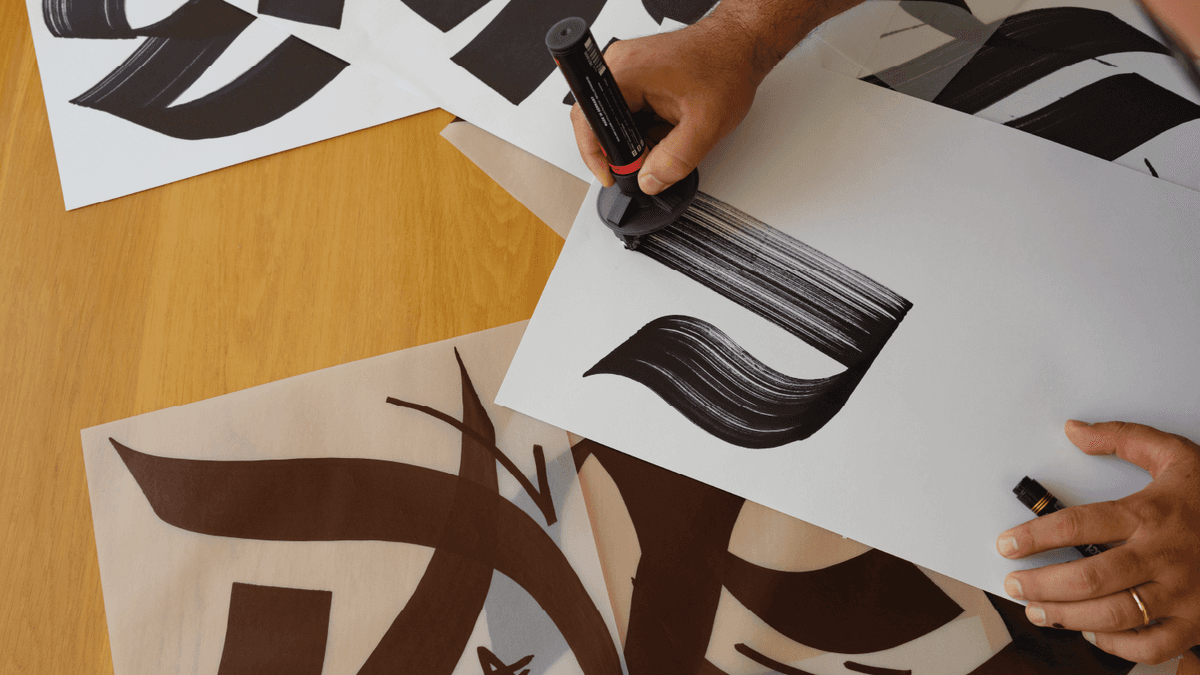 Enter the fantastic world of storytelling using Arabic script. In this Tashkeel workshop, calligraphy artist Ibraheem Khamayseh shares the stories of different Arabic scripts that have been created, developed over time and formed in outstanding beauty, expressing different civilisations. Using plenty of pens and paper, explore the Al Wissam calligraphy script among others to create different forms, shapes and words.
Arabic and non-Arabic speakers welcome.
Opening Hours
Tashkeel Alserkal Gallery
Sunday - Thursday: 10 am - 4 pm
Friday & Saturday: Closed
Tashkeel Nad Al Sheba
Temporarily closed for renovation
How to find us