DIY Mushroom Farm
Ended - Sunday
13 March 2022
Lena Obaid is a Saudi visual artist and writer. Her multidisciplinary art practice focuses on our relationship with the urban, natural and digital landscapes. Recent works explore the applications of cartographic practices, geography, home, culture and memory. Most recently, her work was featured in 'After the Beep' (Alserkal Avenue, 2021). Her lyric essay 'The Singsong of the City' received a 2018 Abu Dhabi Through Your Eyes Award.
Abdullah Al Saadi is an Emirati multidisciplinary artist. An engineer by background, he obtained his MSc in Computer Engineering from Khalifa University in 2019. Drawn to the technical subtleties of photography, he began his practice in astrophotography, and later moved on to focus on street and travel photography. Since then, his artistic practice has expanded to include ceramics, embroidery, and gardening. In 2021, Al Saadi began to investigate the use of mushrooms as a sustainable food source, as well as a potential solution to the waste crisis. Experimenting with the feasibility of growing mushrooms in limited spaces, his current mushroom farm takes place in a closet. Almansoori's work has been exhibited at the Emirates Photography Society (2019), and he was a winner of the Abu Dhabi Through Your Eyes (ADTYE) competition in 2017.
Schedule:
Date: 13 March 2022
Time: 11am – 12:30pm
Capacity:
11 spaces left
Location:
Tashkeel Nad Al Sheba
Fees:
AED 50.00 (+VAT)
Please note that fees are non-refundable.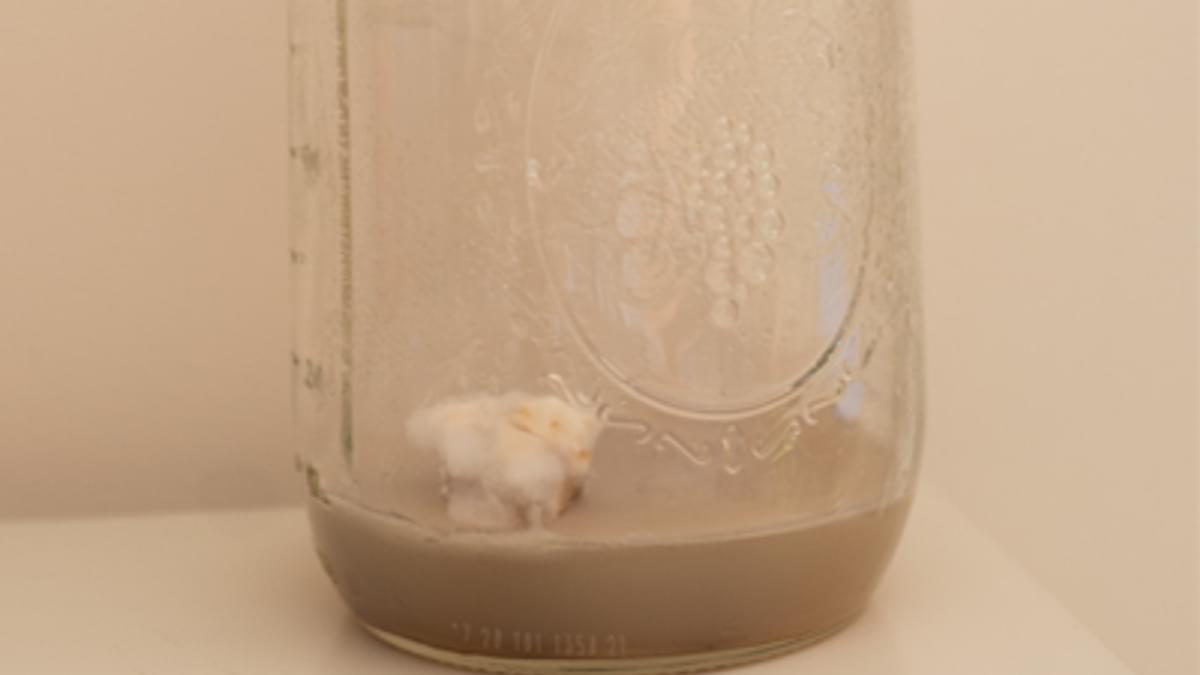 Make A Mushroom Farm exhibiting artists Lena Obaid and Abdullah Al Saadi discuss their bio-art installation '(mush) Room' and explain how to start your own at-home mushroom farm. This informative session will give participants a better understanding of the role mushrooms play in the sustainable food cycle and the importance of fungi and their role in the biosphere.
Workshop Outcomes:
A better understanding of the role mushrooms play in a sustainable food cycle
The importance of fungi and their role in the biosphere
An overview of the mushroom growing process
The different types of mushrooms and different considerations for growing them at home.
How to start the process of growing their own mushrooms at home
Basic skills for preparing a mushroom farm
Opening Hours
Tashkeel Alserkal
Gallery, Unit 26, FN Designs, Alserkal Avenue
Sun-Thu 10am – 7pm, Fri 9am–12pm
(closed Saturdays & public holidays).
Makerspace, Unit 89, Alserkal Avenue
Sat-Thu 10am – 7pm
(closed Fridays & public holidays).


Tashkeel Al Fahidi
House 10, Al Fahidi
(members only)


Tashkeel Nad Al Sheba
Nad Al Sheba 1

Temporarily closed for renovation
How to find us