Descriptive Writing & The Art of Critiquing
Ended - Monday
15 March 2021
Yosr El Sherbiny is the Founder of Wri.chi.tects. Ever since she was old enough to express her imagination (and was introduced to the life-changing author Neil Gaiman), Yosr has been writing stories. In addition to being a serial-writer, Yosr has worked in the AEC industry as an architect since 2013. She graduated with a Bachelor in Architecture (BArch) from the American University of Sharjah, and a Master in Architectural Management and Design from IE University in Madrid. A firm believer that architecture and storytelling are correlated, Yosr founded Wrichitects, a platform aimed at helping architects and designers write about their projects from a creative storytelling point of view.
Schedule:
Dates and times:
Sunday 14 March: 6 - 7.30 pm
and Monday March 15: 6 - 8pm

Capacity:
10 spaces left
Location:
Dubai Design District, Building #5 atrium
This workshop is free of cost.
Registration Deadline:
15 March 2021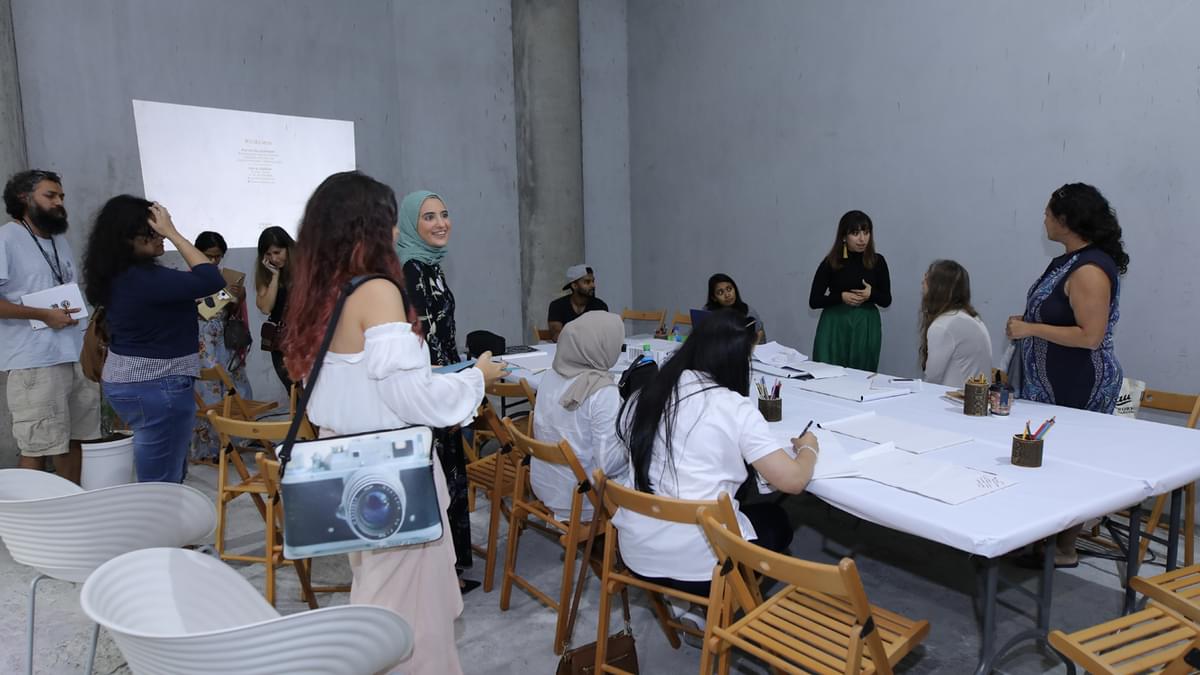 Becoming a better descriptive writer can help you improve your overall writing, and even help you become a better designer. Led by Yosr El Sherbiny (B.Arch, MAMD, Prospective MA Creative Writing), this two-part workshop begins with an interactive presentation around the tools and techniques behind descriptive writing, and the importance of storytelling. In addition, the art of critiquing will be introduced as a guide to help participants ask the right questions when looking at various bodies of text. A short writing assignment will be provided to the participants, which will be shared during the following session. Participants will use the 'art of critiquing' guideline to discuss the stories shared.
By the end of the two-day workshop, participants will be able to use descriptive writing tools that can give them a competitive advantage in their field, as well as be able to ask the right questions when reviewing a body of text. This workshop is for anyone (designer or non-designers) interested in improving their descriptive writing skills, as well as understanding the different types of questions to ask during a critique.
In line with current health and safety protocols, participants will be required to wear a mask and practice social distancing at all times.
Opening Hours
Tashkeel Alserkal
Gallery, Unit 58, Alserkal Avenue
Sun-Thu 10am – 7pm, Fri 9am–12pm
(closed Saturdays & public holidays).
Makerspace, Unit 89, Alserkal Avenue
Sat-Thu 10am – 7pm
(closed Fridays & public holidays).


Tashkeel Al Fahidi
House 10, Al Fahidi
(members only)


Tashkeel Nad Al Sheba
Nad Al Sheba 1

Temporarily closed for renovation
How to find us