Curator's Visit: Murtaza Vali
Ended - Saturday
18 December 2021
Murtaza Vali is a critic, curator and art historian based in Sharjah and Brooklyn. His ongoing research interests include materialist art histories, ex-centric minimalisms, ghosts and other figures of liminal subjectivities and repressed histories, the weight of color and contemporary art of the Indian Ocean littoral. A recipient of a 2011 Creative Capital | Warhol Foundation Arts Writers Grant for Short-Form Writing, he regularly publishes reviews and essays in various international art periodicals and publications for non-profit institutions and commercial galleries around the world. Vali is also an Adjunct Curator at the Jameel Arts Centre in Dubai, where he curated the widely acclaimed inaugural group exhibition Crude (2018), which explored the relationship between oil and modernity across West Asia. He is currently organizing the final installment of Substructures: Excavating the Everyday, a series of exhibitions about "intimate infrastructures" in the Gulf at Warehouse421 in Abu Dhabi, tackling subjects such as manual and domestic labor, the instrumentalization of flora by capital and politics, and the aesthetics and rituals of neoliberal real estate development. He is co-curator (with Uzma Rizvi) of Accommodations, the National Pavilion of Saudi Arabia at the 17th Venice Architecture Biennale in 2021, and part of the Artistic Team for the 2nd FRONT Triennial in Cleveland in 2022. A Visiting Instructor at Pratt Institute, Brooklyn, he was a Lead Tutor (with Uzma Rizvi) of Campus Art Dubai (2015-20) and a Lead Mentor for the inaugural Hayy:Learning Curatorial Fellowship (2020-21).
Schedule:
Date: 18 December 2021
Time: 1 - 5:45pm
Capacity:
0 spaces left
Location:
Tashkeel Nad Al Sheba
Fees:
AED 325.00 (+VAT)
Please note that fees are non-refundable.
Tashkeel reserves the right to reschedule any gathering in adherence to current Dubai Government regulations. As such, all workshops and events are socially-distanced and capacities are limited. Visitors to Tashkeel are required to submit proof of vaccination upon registration/arrival, wear masks at all times and use the sanitiser stations available.
Registration Deadline:
23 November 2021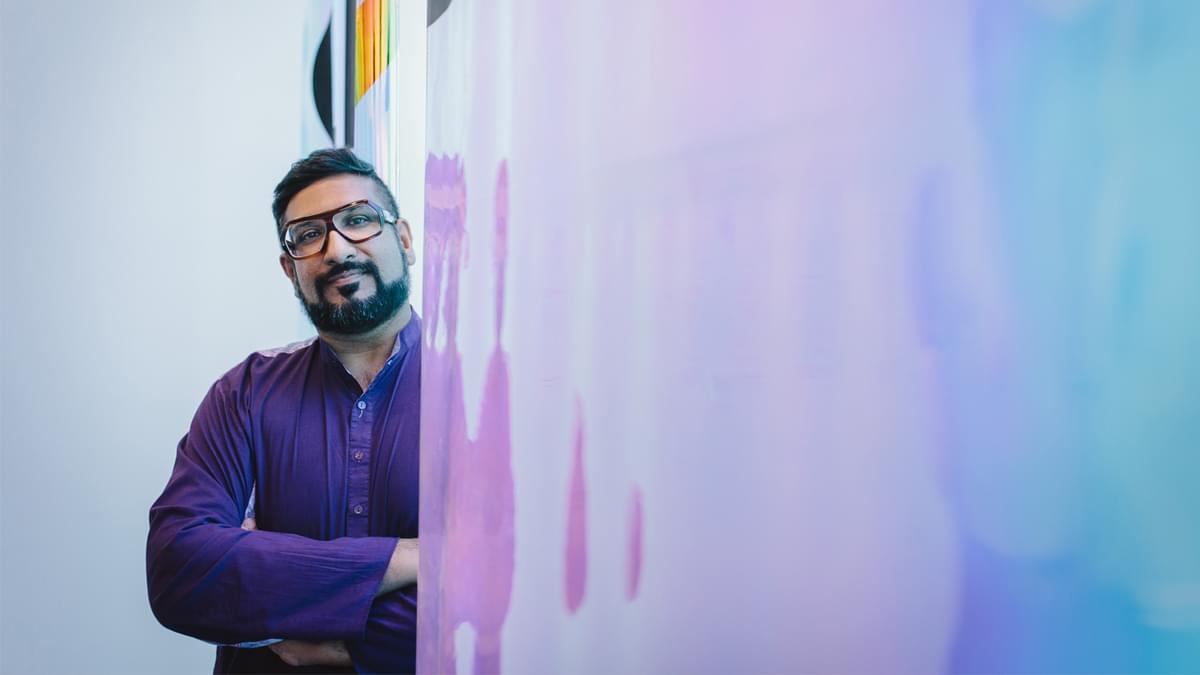 Critiques at Tashkeel happen in various ways—one-on-one with curator, in small groups with fellow artists, full-workshop discussions, and informally whenever you wish to get feedback from instructors and peers. These opportunities make your work stronger and energize you by introducing ideas and possibilities that you may not have considered. These dialogues are crucial to your development as an artist and a thinker. Critiques provide excellent preparation for life where your ability to explain your ideas, process feedback, and work collaboratively are necessary and valued skills across all professions.
Tashkeel has invited Murtaza Vali for a one-on-one sit down with 5 artists who wish to have a critique session at whatever stage they are with their work. Being able to present your ideas and refine them with a curator's input provides an environment in which real learning occurs.
This opportunity is offered on a first come first serve basis. The sessions will take place at Tashkeel.
Opening Hours
Tashkeel Alserkal
Gallery, Unit 26, FN Designs, Alserkal Avenue
Sun-Thu 10am – 7pm, Fri 9am–12pm
(closed Saturdays & public holidays).
Makerspace, Unit 89, Alserkal Avenue
Sat-Thu 10am – 7pm
(closed Fridays & public holidays).


Tashkeel Al Fahidi
House 10, Al Fahidi
(members only)


Tashkeel Nad Al Sheba
Nad Al Sheba 1

Temporarily closed for renovation
How to find us