Basics of Jewellery Design
Ended - Sunday
21 August 2022
Sachin joined jewelry designing and manufacturing classes in an institute called OPUS DEI in Hyderabad. He studied jewelry manufacturing from the best jewelry master in the town. He wanted to know more about Gems world, learning jewelry design and manufacturing was not enough, so he delved into the diamonds sector at Gems and Jewelry Institute of Hyderabad and also from GIA (Gemological institute of America) Dubai.
He has been in Dubai for more than a decade, honed by technical knowledge in jewelry and designing field and dealing with a wide range of exceptional jewels, diamonds, precious gems and natural pearls.
While studying at GIA, he started working as a jewelry designer and manufacturing coordinator with one of the leading jewelry manufacturing company, Italian Jewelry Manufacturing, based in Dubai. Spending 2 years working with AutoCAD and other high-tech source for jewelry designing and manufacturing, he knew he had found his calling. And within a year, he got promoted to head of the design department.
He has been managing as creative director with JORNESS JEWELS for 6 years, a jewelry manufacturing company in Dubai.
Since January 2017, he feels privileged that, as a hobby he has had the chance to share his experience by teaching jewelry design at Dubai International Art Centre and Palette Art Institute, Dubai. He has also been invited by Amity university, DUBAI as guest lecturer for their fashion design students for lectures on wearable product design.
Schedule:
Date: 21 August 2022
Time: 11am - 2pm
Capacity:
6 spaces left
Location:
Tashkeel Nad Al Sheba
Fees:
AED 316.19 (+VAT)
Please note that fees are non-refundable.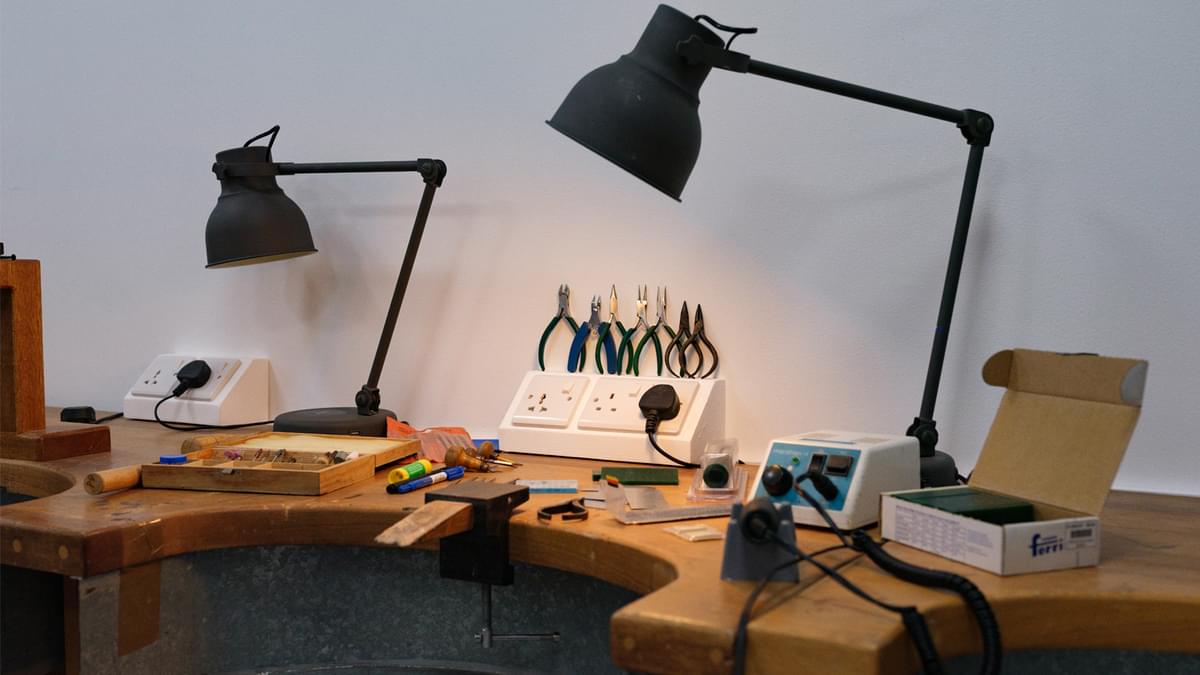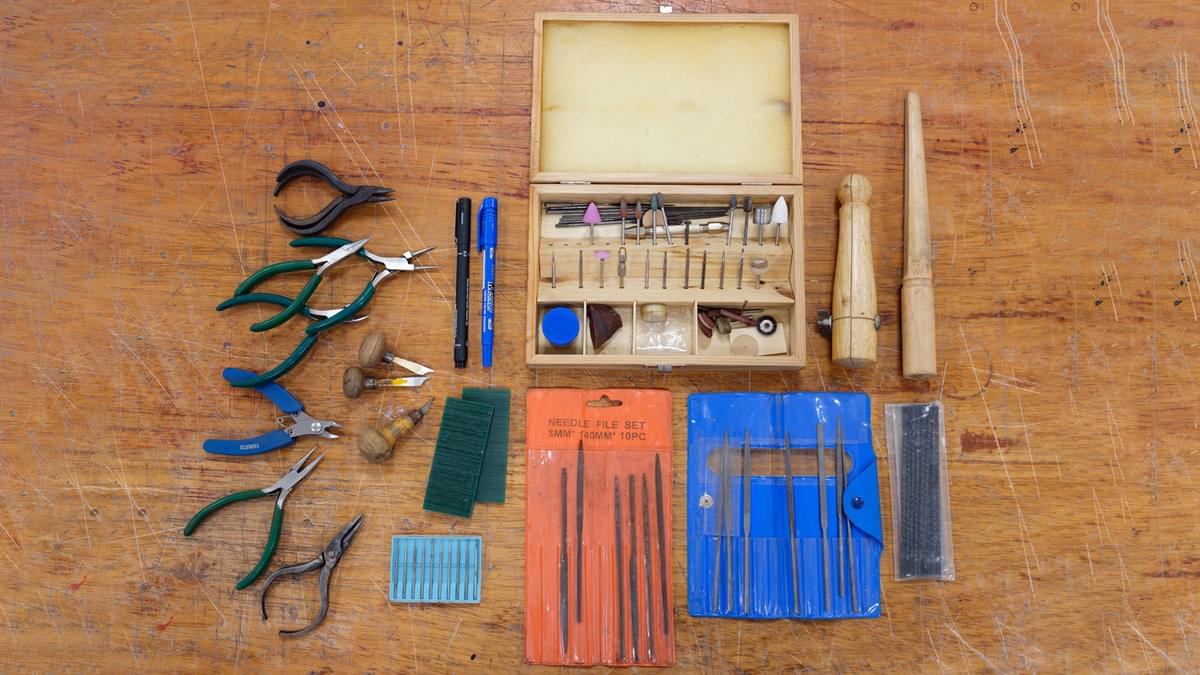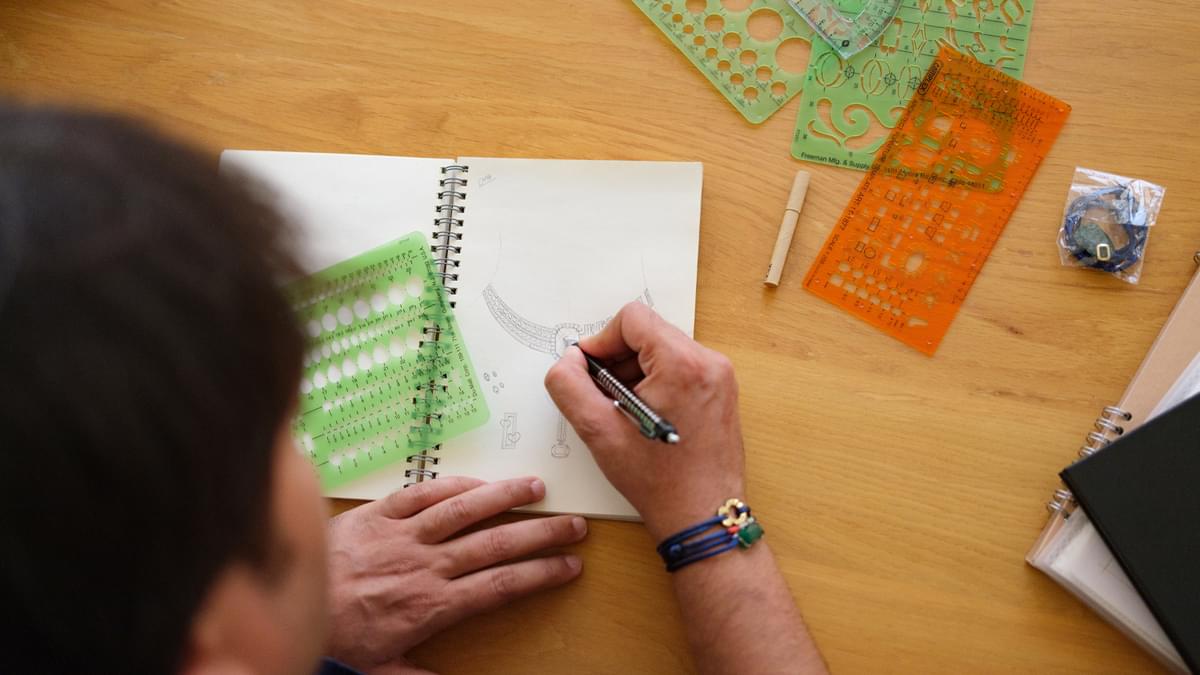 Learn the basics of jewellery-design through demonstrations, handouts and practice with Sachin Jain! Participants will learn the fundmanetals of how to design a jewellery piece, understanding jargon and techniques including drafting, designing, theory and illustration of shapes and different forms.

This course is suitable for those with no prior experience in jewellery design.

Opening Hours
Tashkeel Alserkal
Gallery, Unit 58, Alserkal Avenue
Sun-Thu 10am – 7pm, Fri 9am–12pm
(closed Saturdays & public holidays).
Makerspace, Unit 89, Alserkal Avenue
Sat-Thu 10am – 7pm
(closed Fridays & public holidays).


Tashkeel Al Fahidi
House 10, Al Fahidi
(members only)


Tashkeel Nad Al Sheba
Nad Al Sheba 1

Temporarily closed for renovation
How to find us