Ask Make Works UAE
Ended - Sunday
21 May 2023
Mansi Bavishi is a remarkable professional with over 15 years of experience in the luxury jewellery industry. She has earned an impressive reputation through her ability to manage complex production processes, ensure quality control, and deliver exceptional results while working with globally renowned brands like Walmart, Kays, Jareds, Malabar, Joyallukas, and Damas across various channels like TV, retail, wholesale and manufacturing.

Apart from her exceptional work in the luxury jewellery industry, Mansi is also an accomplished artist and designer. She founded the Lippan Art Studio in 2019, specializing in cyanotype photographic prints and traditional Lippan folk art. Mansi's passion for art and design is evident in all aspects of her work, and her ability to bring creativity and innovation to everything she does sets her apart.
Mansi works as the Make Works Coordinator UAE at Tashkeel.
Schedule:
Date: 21 May 2023
Time: 12:00 - 4:00pm
Location:
Alserkal Avenue, The Common Room (Unit 51)
Open to the public. Registration is required.
Registration Deadline:
21 May 2023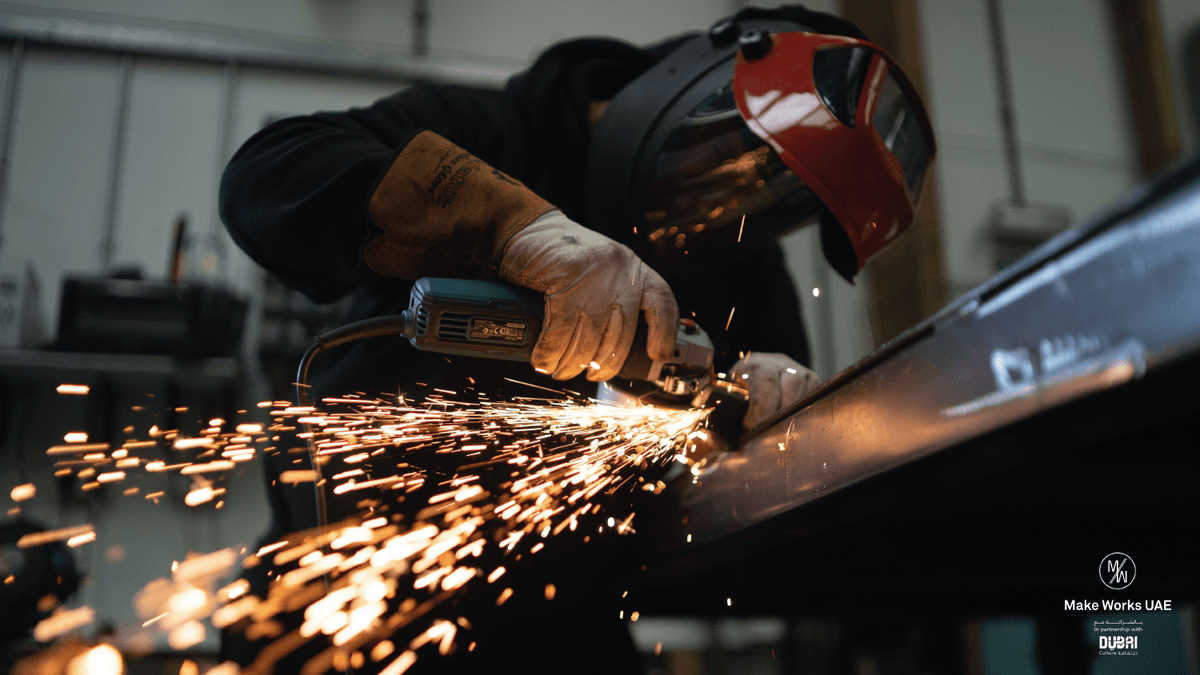 Are you a manufacturer, fabricator or supplier seeking to expand into the creative and cultural industries? Or are you an artist or designer looking for companies to produce your designs? Then talk to Make Works UAE, the one-stop information resource driving local production and innovation. Tell us about your project and get guidance on processes, materials and production so you can be part of the Made-in-UAE movement.
Make Works UAE is a Tashkeel initiative supported by Dubai Culture.
Opening Hours
Tashkeel Alserkal Gallery
Sunday - Thursday: 10 am - 4 pm
Friday & Saturday: Closed
Tashkeel Nad Al Sheba
Temporarily closed for renovation
How to find us