Afterschool Arts Club: Sound Illustration
Ended - Tuesday
28 September 2021
Diego Mendoza MFA is the Education & Outreach Coordinator at Tashkeel. Originally from Mexico, he holds a BFA in Painting and Printmaking (from VCUQ) and a Masters in Arts & Educational Leadership. He has worked in in the cultural and private education sectors of Qatar, Indonesia, Dubai, Tanzania and Mexico.

Schedule:
Date: 28 September 2021
Time: 4 - 6pm
Age Limit:
Ages 8 to 12 years
Location:
Tashkeel Nad Al Sheba
Please note that fees are non-refundable.
Tashkeel reserves the right to reschedule any gathering in adherence to current Dubai Government regulations. As such, all workshops and events are socially-distanced and capacities are limited. Visitors to Tashkeel are required to submit proof of vaccination upon registration/arrival, wear masks at all times and use the sanitiser stations available.
Registration Deadline:
29 September 2021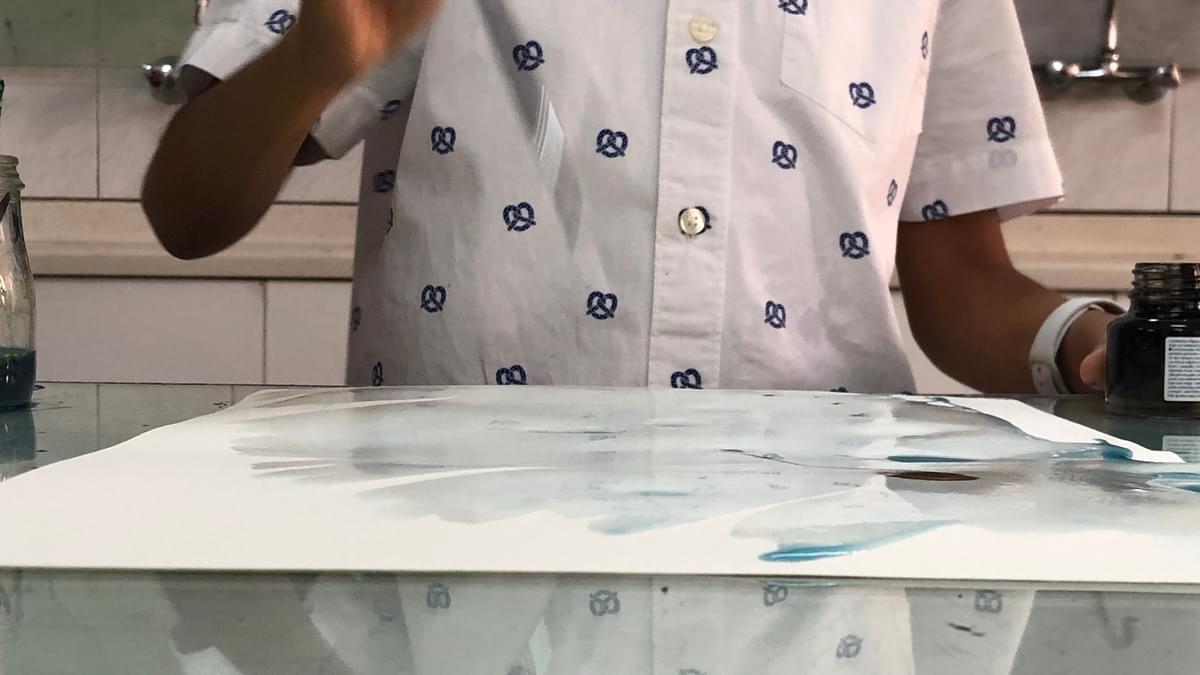 Afterschool Arts Club is a youth programme run every Tuesday for 8 -12 year olds. Following COVID safety guidelines, the Afterschool Arts Club fosters creative practices in young artists by providing tutorials in a variety of arts and design skills. Every workshop will have a different outcome, ranging from ink collages to sound illustrations.
Attention! Art challenge! Attention! Participants will think about how to illustrate sound and how to translate sounds to visual language. They will explore the sounds of a city and how those sounds can be represented through words like 'zap' or 'quack'. They will then transfer that to a visual illustration using mixed media.
Opening Hours
Tashkeel Alserkal Gallery
Sunday - Thursday: 10 am - 4 pm
Friday & Saturday: Closed
Tashkeel Nad Al Sheba
Temporarily closed for renovation
How to find us