Abstract Typographic Compositions
Starts - Monday
16 October 2023
Schedule:
Date: 16 & 17 October 2023
Time: 11 am - 3 pm
Capacity:
15 spaces left
Location:
Al Safa Art and Design Library
Fees:
AED 450.00 (+VAT)
Please note that fees are non-refundable.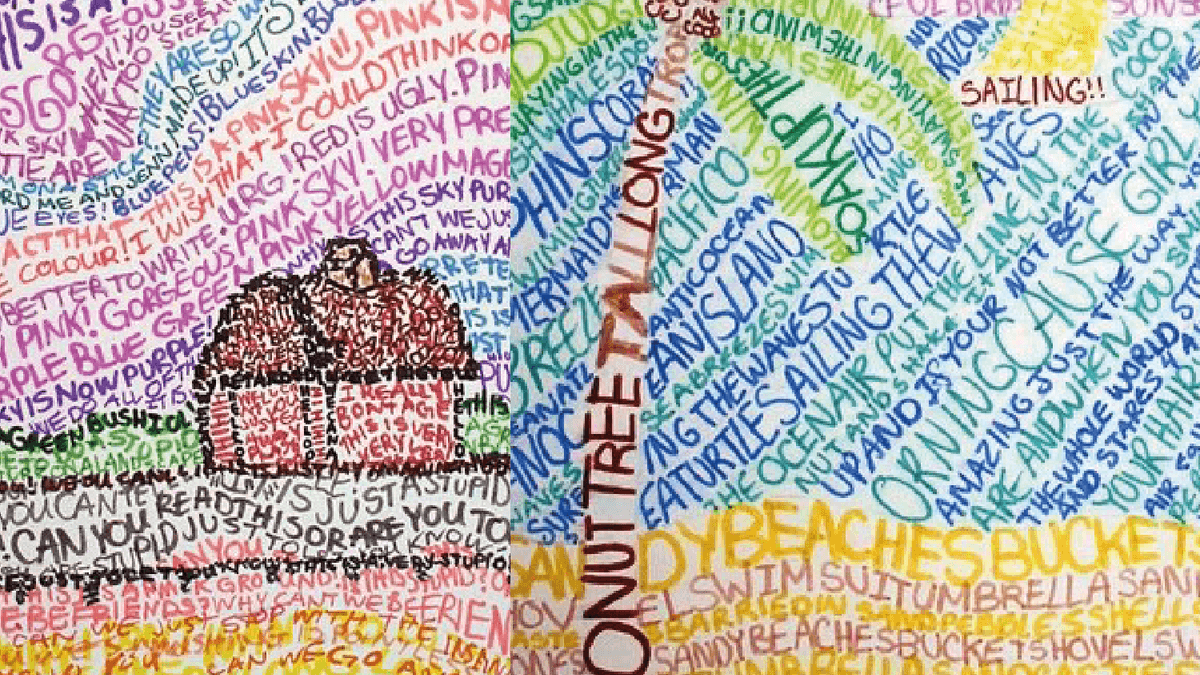 Join us in this immersive experience that bridges design, creativity, and self-expression!
Typography, the study of letters and their role in graphic design, encompasses a variety of styles and forms. Utilizing serifs, flourishes, and scripts, letters serve both as design elements and essential communication tools. In this enriching two-session workshop, participants will explore letters and their potential as design components to create abstract typographic compositions.
The first session initiates with a comprehensive look at color theory and fundamental typeface elements. Selecting a font, participants will embark on a creative journey, sketching to investigate shape, line, and color, all while using letters as the central design focal point. An emphasis on experimentation and playfulness with color and shape encourages participants to surprise themselves through their sketches.
In the second session, the focus shifts to translating one sketch into a dynamic two-layer RISO print. By using Tashkeel's Risograph, participants will not only get acquainted with the only double-drum Risograph in the UAE, but will also explore color further. With overlays and transparencies, participants delve into the rich palette of possibilities. The culmination of this artistic journey results in a personalized edition of RISO prints, encapsulating their own abstract typographic pieces.
____
Presented by Tashkeel in collaboration with Sikka Platform and Al Safa Art & Design Library

Opening Hours
Tashkeel Alserkal
Gallery, Unit 58, Alserkal Avenue
Sun-Thu 10am – 7pm, Fri 9am–12pm
(closed Saturdays & public holidays).
Makerspace, Unit 89, Alserkal Avenue
Sat-Thu 10am – 7pm
(closed Fridays & public holidays).


Tashkeel Al Fahidi
House 10, Al Fahidi
(members only)


Tashkeel Nad Al Sheba
Nad Al Sheba 1

Temporarily closed for renovation
How to find us