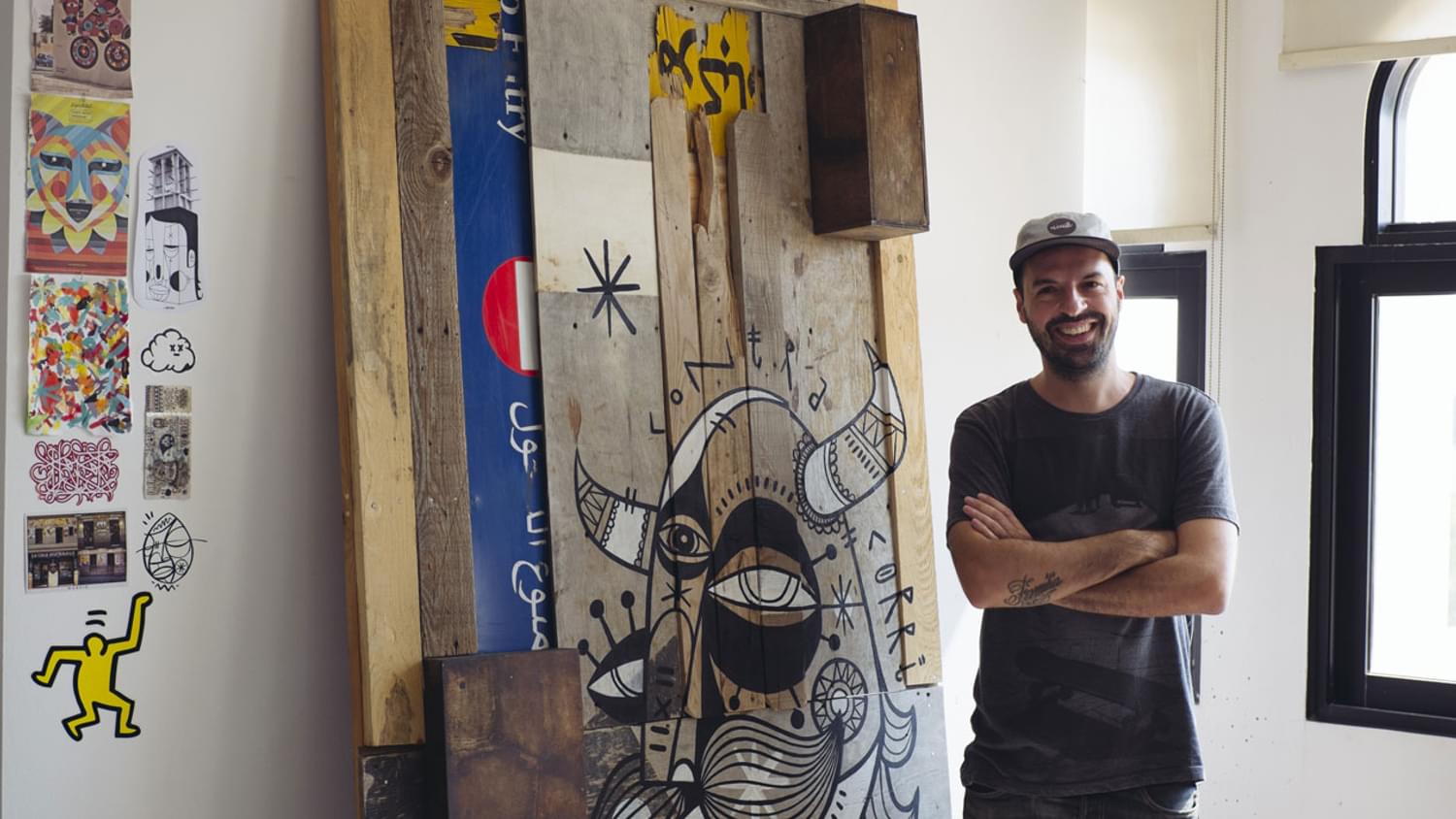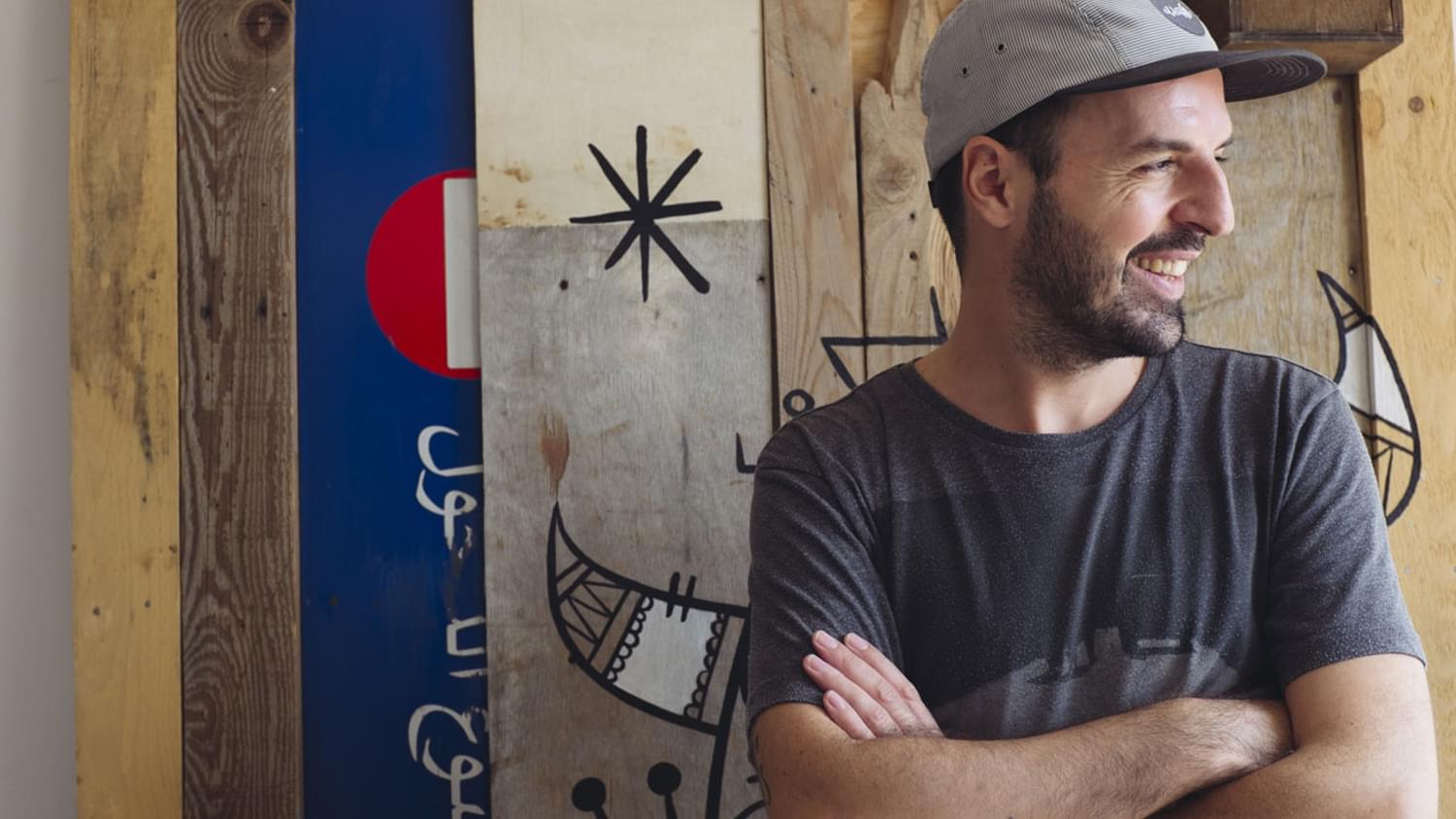 Ruben Sanchez was the second artist to have been invited to participate in Tashkeel's guest artist residency programme, joining the studios in November 2012. Born in Madrid but a long-time resident of Barcelona, Ruben was selected both for the vibrancy of his work and for the fact that his feet are planted firmly in two worlds – that of contemporary art and of skate boarding. Connected through lifestyle, music, the art itself – Ruben brought the positive energy implicit in moving very fast on wheels through the city whilst simultaneously expressing creativity on any surface that can be found.
Given that Tashkeel is home to the most innovative skateboard ramps in the UAE, it was only ever a matter a time before the art from the studios began to fuse with the creativity on the ramp, and Ruben was a significant catalyst in this process. Running creative workshops for the younger artist alongside the lively skateboarding programme, Ruben also actively sought opportunities throughout the year to engage with the wider community, including leading graffiti workshops in schools in both Abu Dhabi and Dubai, collaborating with a local artist for Art Bus 2012 and undertaking mural projects in both public and commercial spaces.
Ruben took the opportunity of the residency to push his work to extremes – from painting in public spaces where graffiti art has never been seen, through trawling the streets for obsolete signage and seemingly useless scraps of wood in order to create unexpected surfaces on which to paint, to seeking out an old, abandoned Porche and making it uniquely his own. He re-explored inherent Mediterranean influences, intertwining them with the cultural and visual references which surrounded him in the UAE with both sensitivity and a mischievous sense of humour.
Related Workshops & Events
Opening Hours
Tashkeel Alserkal
Gallery, Unit 58, Alserkal Avenue
Sun-Thu 10am – 7pm, Fri 9am–12pm
(closed Saturdays & public holidays).
Makerspace, Unit 89, Alserkal Avenue
Sat-Thu 10am – 7pm
(closed Fridays & public holidays).


Tashkeel Al Fahidi
House 10, Al Fahidi
(members only)


Tashkeel Nad Al Sheba
Nad Al Sheba 1

Temporarily closed for renovation
How to find us