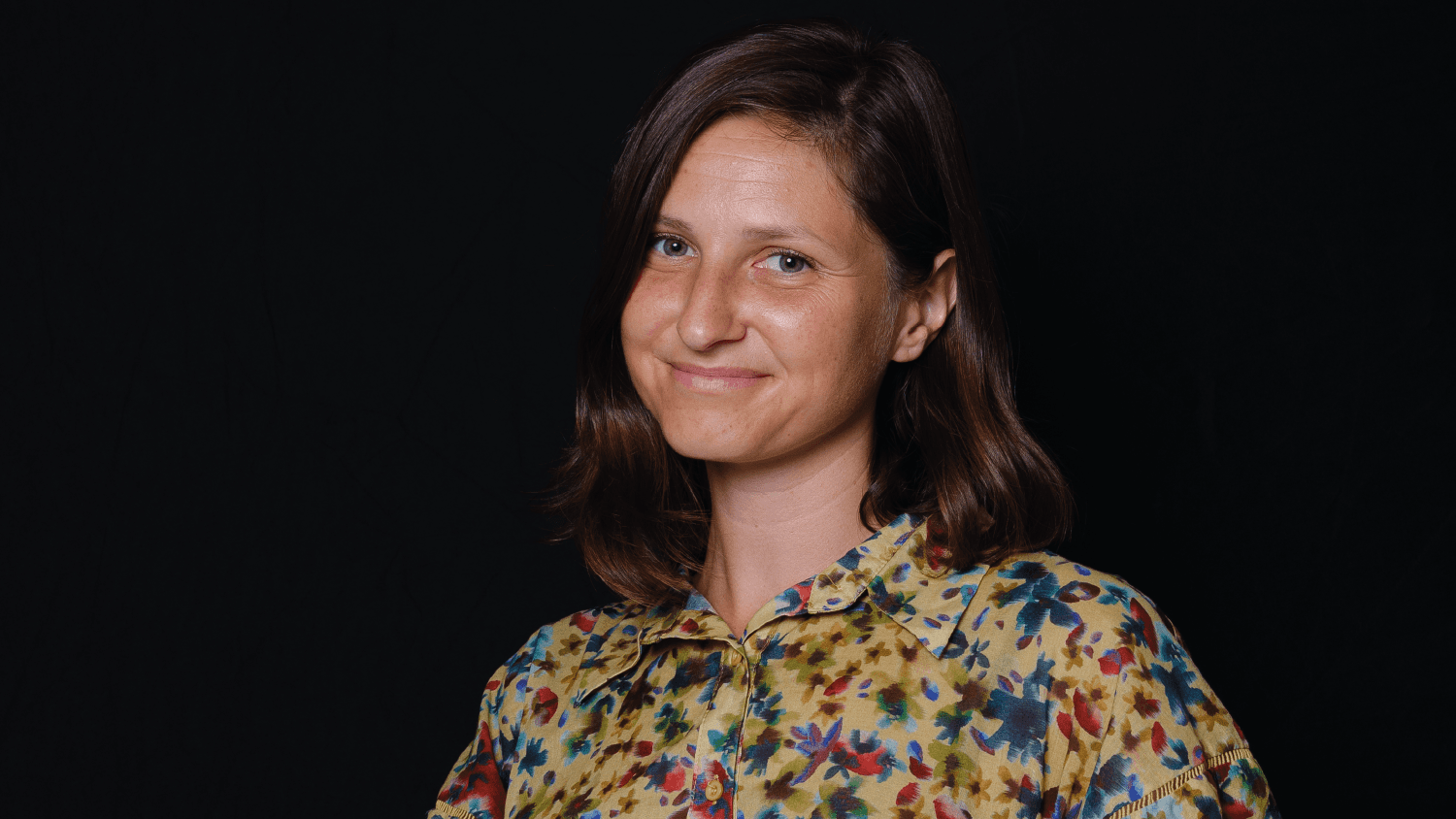 Tashkeel selected Natalya Konforti as the artist-in-residence of the First Solo Residencies programme 2022. The residency started in 10 November 2022 and will run until 10 January 2023.
Launched in 2021, the First Solo Residencies programme offers Tashkeel members the opportunity to undertake a short-term, self-directed residency at Tashkeel's House 10 in Al Fahidi Historical Neighbourhood. The culmination of the residency is marked with a public outcome, exhibition, or work-in-progress.
During her residency, Natalya Konforti developed a new body of work informed by research and experimentation as well as collective stitching sessions held weekly in the courtyard of the house.
____
Natalya Konforti is a designer, artist and cultural programme facilitator with a degree in Fashion Design from ESMOD International. A decade in the garment industry cultivated her response to colour palettes, a fascination with patterns as well as a deep appreciation for textile craftsmanship. Her process-driven, introspective practice is grounded in what we leave behind; channelling themes of memory, community and sustainability. Through a variety of mixed mediums including photography, paint and textile, her work pays homage to a meaningful technique, material or location.
Natalya has participated in exhibitions at Tashkeel, RAKFAF, Alserkal Avenue, DIFC Art Nights and World Art Dubai. She runs several non-profit community initiatives and is a contributor to cultural entities such as Jameel Arts Centre, Sharjah House of Wisdom, Dubai Design Week and Sharjah Art Foundation. Her work has been featured in numerous publications including The National, Khaleejesque, Friday Magazine, Arab News and Uppercase Magazine. Her writing has appeared in Pop Sugar ME and Xstitch magazine. She has been awarded a cultural Golden Visa by Dubai Culture and was named one of 12 UAE environmental thought leaders by Livehealthy.
Natalya lives in Dubai and works from her Tashkeel studio in the Al Fahidi historical neighbourhood of the city.
Tashkeel launched its first solo residencies in 2021 as an addition to its Residency Programme, which will enable UAE-based art and design practitioners to undertake a short term, self-directed residency within the Emirate of Dubai. The aim of the First Solo Residencies is to provide artists and designers who are members of Tashkeel with the opportunity to present an exhibition, public outcome, or work-in-progress. The programme is intended to both support and nurture practice, whilst providing the freedom within the space to experiment and build experience; from installation through to curation and display.
Opening Hours
Tashkeel Alserkal
Gallery, Unit 58, Alserkal Avenue
Sun-Thu 10am – 7pm, Fri 9am–12pm
(closed Saturdays & public holidays).
Makerspace, Unit 89, Alserkal Avenue
Sat-Thu 10am – 7pm
(closed Fridays & public holidays).


Tashkeel Al Fahidi
House 10, Al Fahidi
(members only)


Tashkeel Nad Al Sheba
Nad Al Sheba 1

Temporarily closed for renovation
How to find us