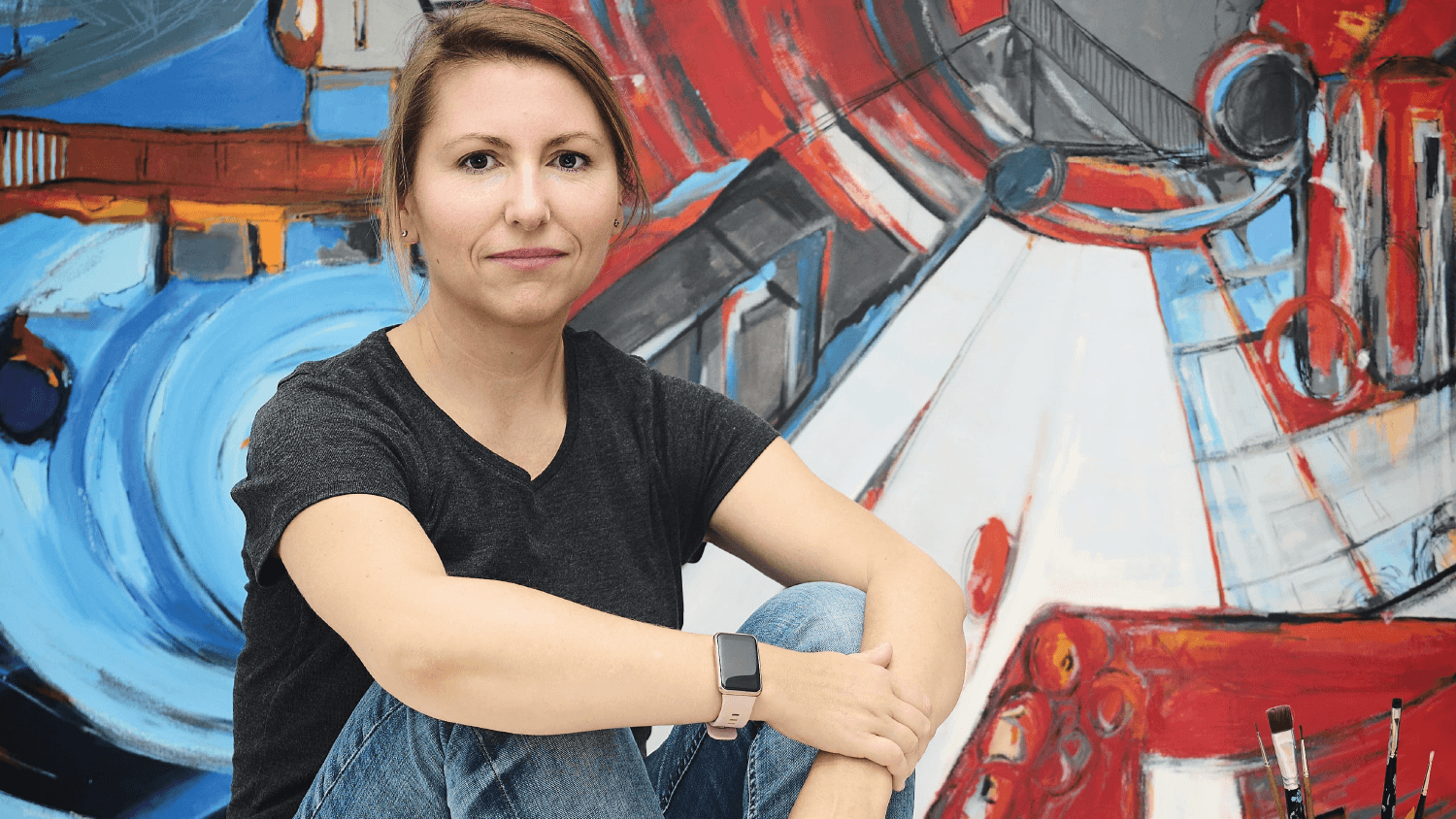 Tashkeel selected Anja Bamberg as the artist-in-residence of the First Solo Residencies programme 2023. The residency runs from 11 January until 5 March 2023.
Launched in 2021, the First Solo Residencies programme offers Tashkeel members the opportunity to undertake a short-term, self-directed residency at Tashkeel's House 10 in Al Fahidi Historical Neighbourhood. The culmination of the residency is marked with a public outcome, exhibition, or work-in-progress.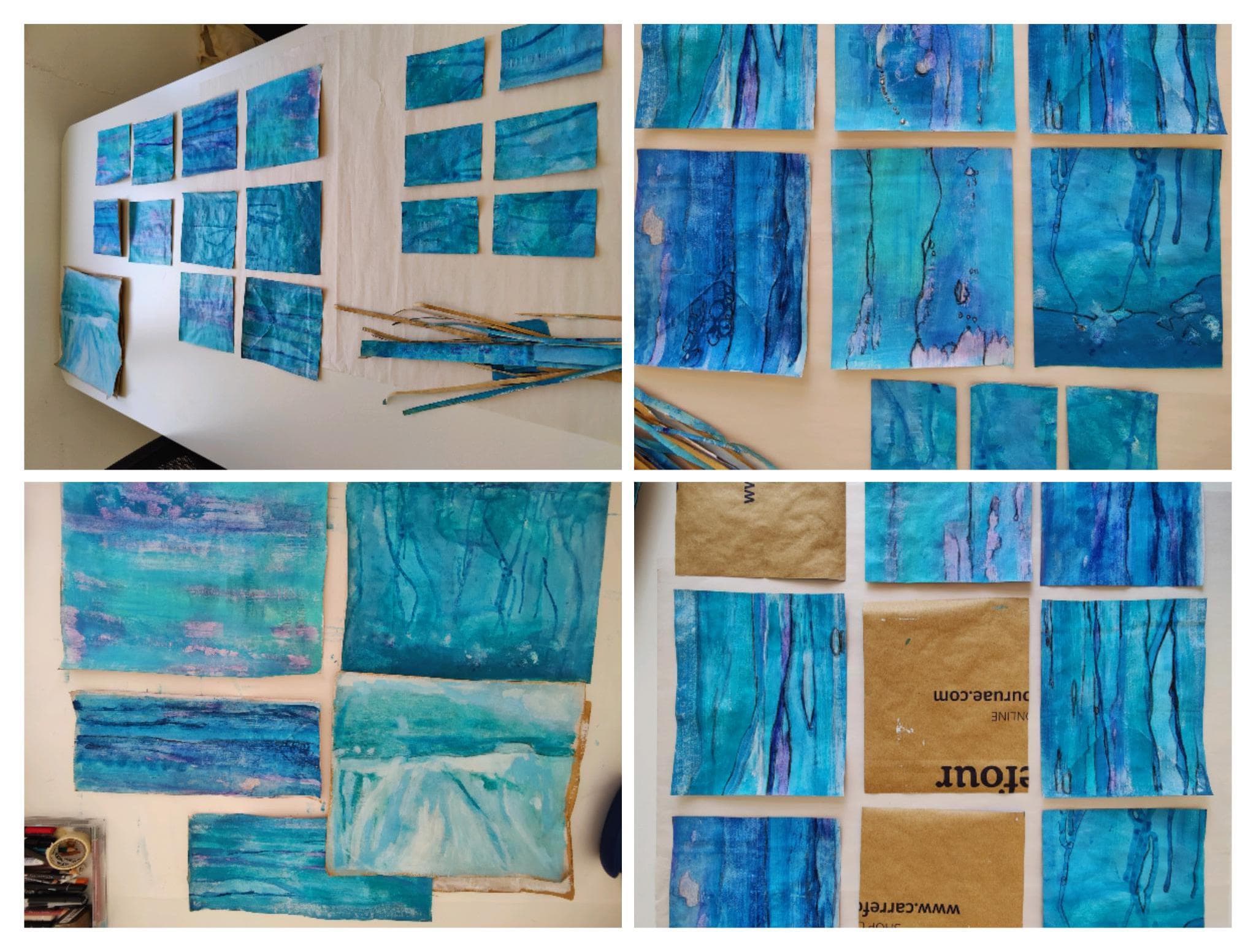 During her residency, Anja will focus on the subject of sustainability and expand her ongoing research into the theme of water. She plans to repurpose by hand waste paper into new forms for a series of abstract paintings exploring the colour spectrum of blue and the role wind can play. Anja will be developing new work and running workshops for public and schools. The residency shall culminate in an exhibition that will be part of the Tashkeel's contribution to Sikka 2023.
____

Anja Bamberg is an artist and art therapist who grew up next to the Baltic Sea. She holds a Master's of Art and a MA in Art and Design Therapy from the Academy of Fine Art and Ludwig Maximilians University in Munich, Germany. Alongside a career as an Arts Therapist, Anja has pursued her personal arts practice focusing on painting where the sea has played an essential part for the last 20 years or more. She boldly reaches for colour, loves to see the sheen of oil paint on canvas. In large-format paintings she is always looking for the greatest possible contrast, but without losing sight of the aesthetic approach. Her art is characterised by works oriented to her current environment. She is a winner of the 2022 Nikon Women who Wander contest.

*Portrait photo taken by Feroz Khan
Tashkeel launched its first solo residencies in 2021 as an addition to its Residency Programme, which will enable UAE-based art and design practitioners to undertake a short term, self-directed residency within the Emirate of Dubai. The aim of the First Solo Residencies is to provide artists and designers who are members of Tashkeel with the opportunity to present an exhibition, public outcome, or work-in-progress. The programme is intended to both support and nurture practice, whilst providing the freedom within the space to experiment and build experience; from installation through to curation and display.
Opening Hours
Tashkeel Alserkal
Gallery, Unit 58, Alserkal Avenue
Sun-Thu 10am – 7pm, Fri 9am–12pm
(closed Saturdays & public holidays).
Makerspace, Unit 89, Alserkal Avenue
Sat-Thu 10am – 7pm
(closed Fridays & public holidays).


Tashkeel Al Fahidi
House 10, Al Fahidi
(members only)


Tashkeel Nad Al Sheba
Nad Al Sheba 1

Temporarily closed for renovation
How to find us