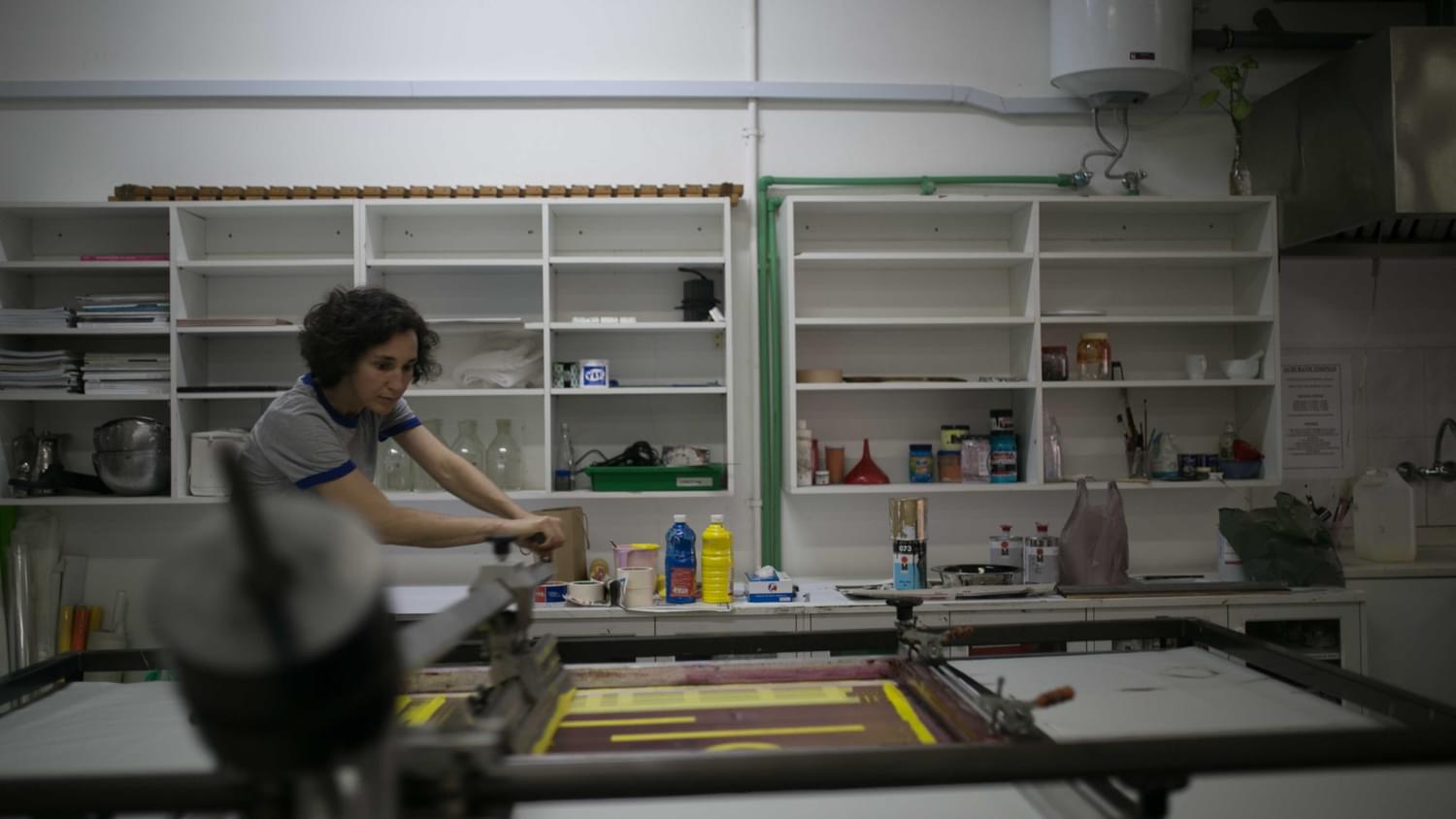 Tashkeel welcomed the artist Christine Müller who undertook a four-month residency at Tashkeel. Müller was invited as part of Tashkeel's commitment to facilitating multidisciplinary exchange and dialogue. She assisted in printing editions of the posters by invited designers from the MENA region as part of the first edition of Weltformat DXB exhibition, organized by Cairo-based Engy Aly and Design House by Mobius Design Studio. The Design House addresses questions of design and research through annual exhibitions. Weltformat DXB and its public programme took place during Dubai Design Week 2017, and was held at both Tashkeel and d3.
During her residency, Müller engaged with the local arts community through talks and workshops organised by Tashkeel. Printmaking and textile design being her primary practice, she spent most of her time in Tashkeel's textile studio and printmaking studio, exploring arabesque patterns and forms inspired by the architecture of the UAE.
Müller presented the culmination of her residency in 'In Residence', a group exhibition with designer-in-residence Fay McCaul. The exhibition featured Müller's flag series 'Contemplating the Current' that was inspired by the UAE National Day flag decorations around the city.
Related Workshops & Events
Opening Hours
Tashkeel Alserkal
Gallery, Unit 58, Alserkal Avenue
Sun-Thu 10am – 7pm, Fri 9am–12pm
(closed Saturdays & public holidays).
Makerspace, Unit 89, Alserkal Avenue
Sat-Thu 10am – 7pm
(closed Fridays & public holidays).


Tashkeel Al Fahidi
House 10, Al Fahidi
(members only)


Tashkeel Nad Al Sheba
Nad Al Sheba 1

Temporarily closed for renovation
How to find us