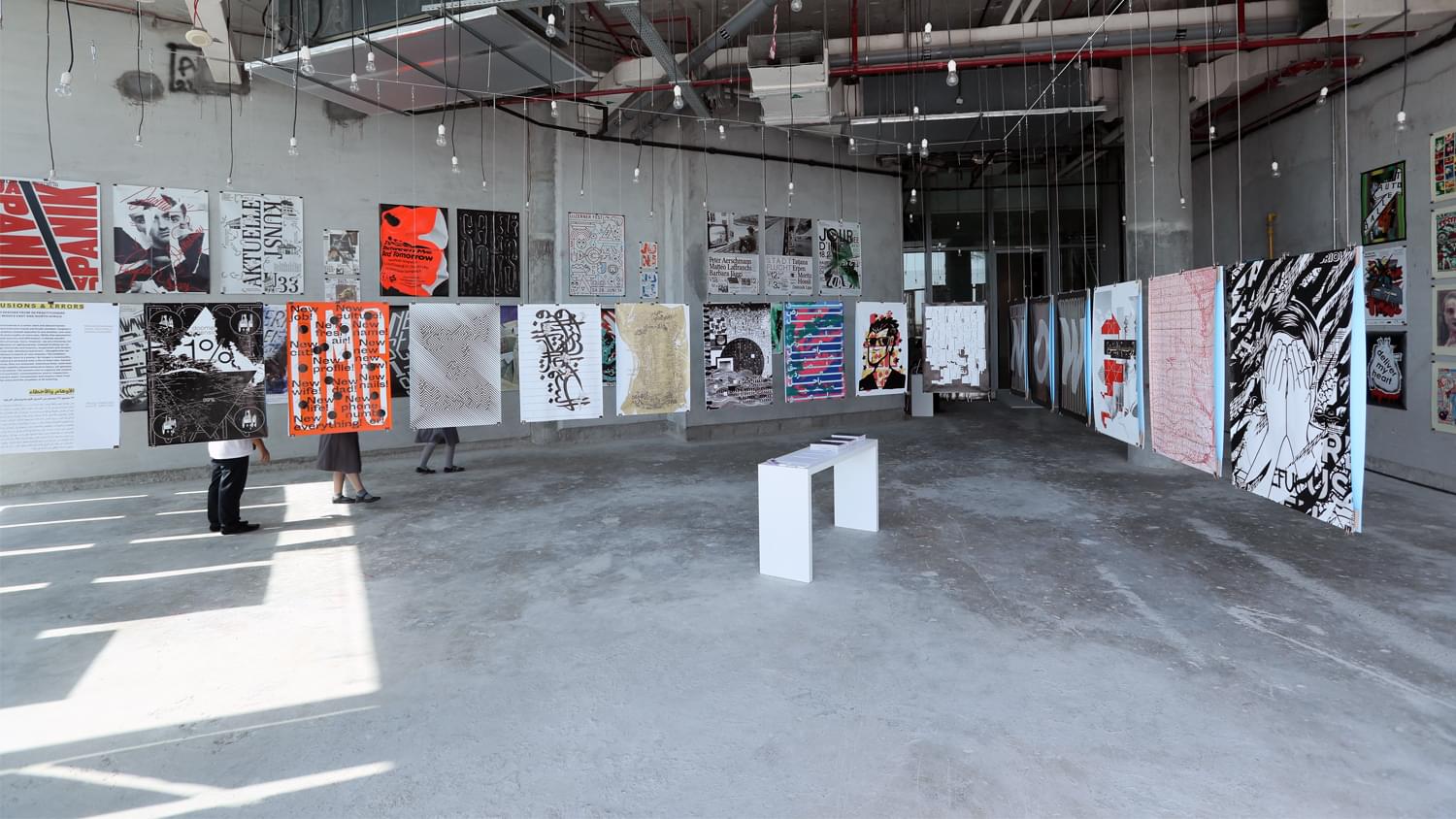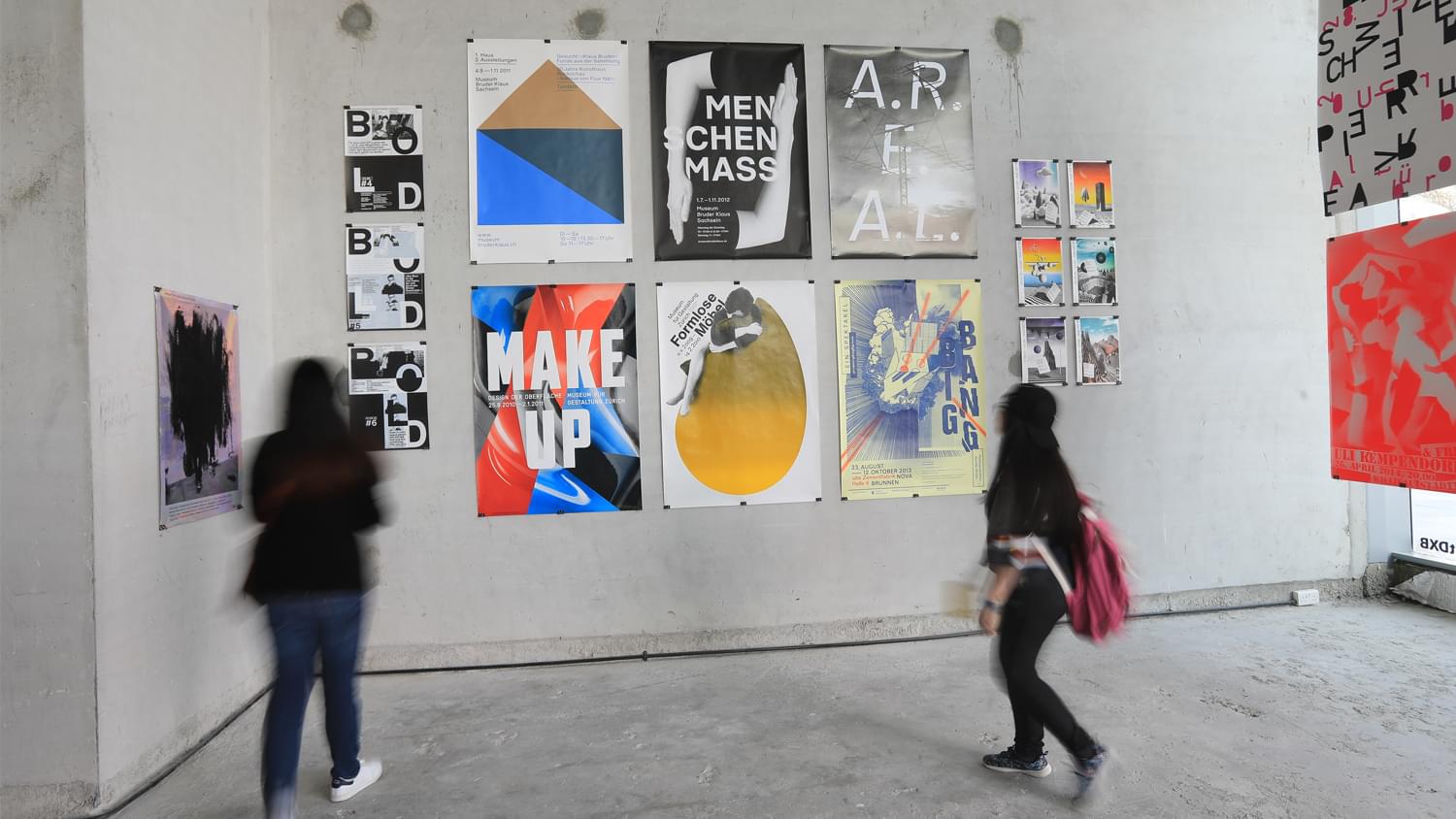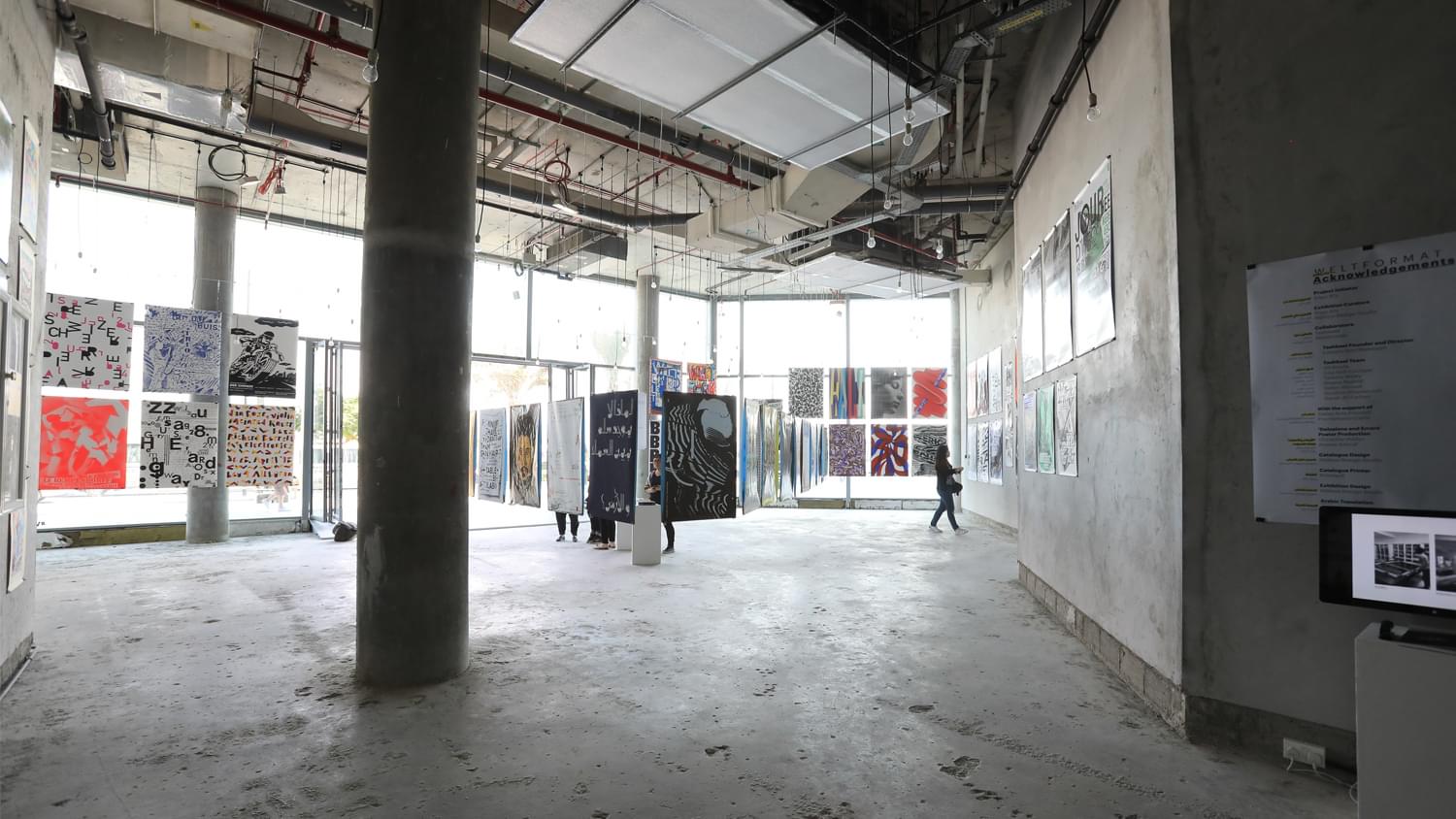 Ground Floor, Building 5, Dubai Design District (d3) and Tashkeel, Nad Al Sheba 1

Weltformat DXB is a collaboration between Tashkeel, Welformat (a collective of graphic designers from Lucerne), Cairo-based designer Engy Aly and Mobius Design Studio's Design House, with the support of Pro-Helvetia Cairo. It will be the first exhibition of the Weltformat Swiss Poster Festival in Dubai, showcasing the work of generations of Swiss designers. This internationally recognised festival introduces design enthusiasts to different poster trends in Switzerland and promotes the poster medium in all its facets.
In parallel to the wide selection of Swiss-made Plakate, there will be an exhibition of posters created in response to the theme of Delusions and Errors by a diverse group of designers from the MENA region. It attempts to explore notions of embracing seemingly imperfect processes, malfunctions, or the unpredictability of different methodologies of working.
Weltformat DXB is being supported by four poster design workshops, three public talks and a publication.
________________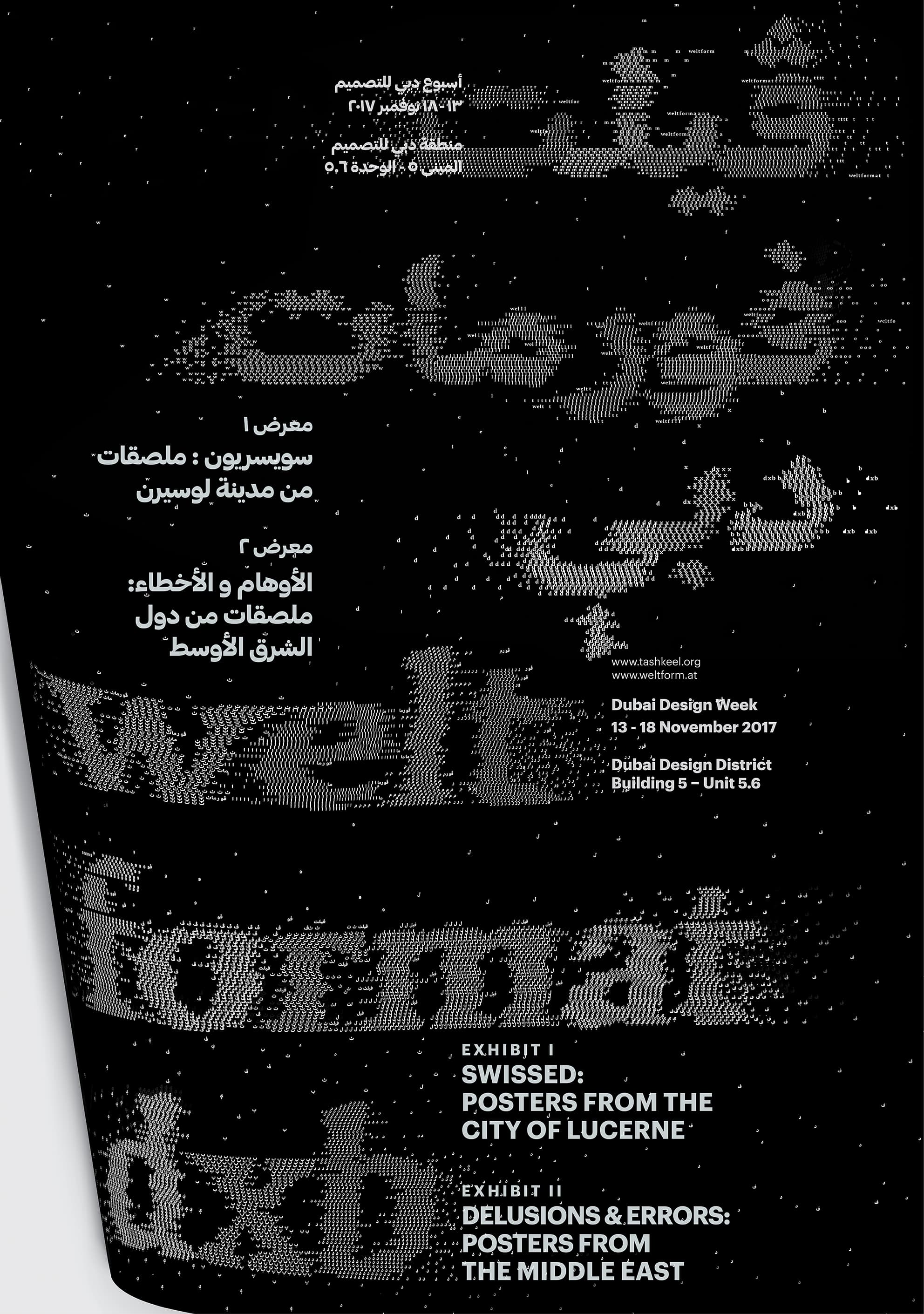 ________________
Talks:


Influence of typography on our perception by Noël Leu
14 November | 3 - 4.30pm
This lecture will explore how typography influences our perception and how it is always embedded in a broader context.

Poster Town Lucerne with Erich Brechbühl
14 November | 3:30 - 4pm
An exploration of the different factors that have informed this small city's vivid, internationally recognised graphic design scene.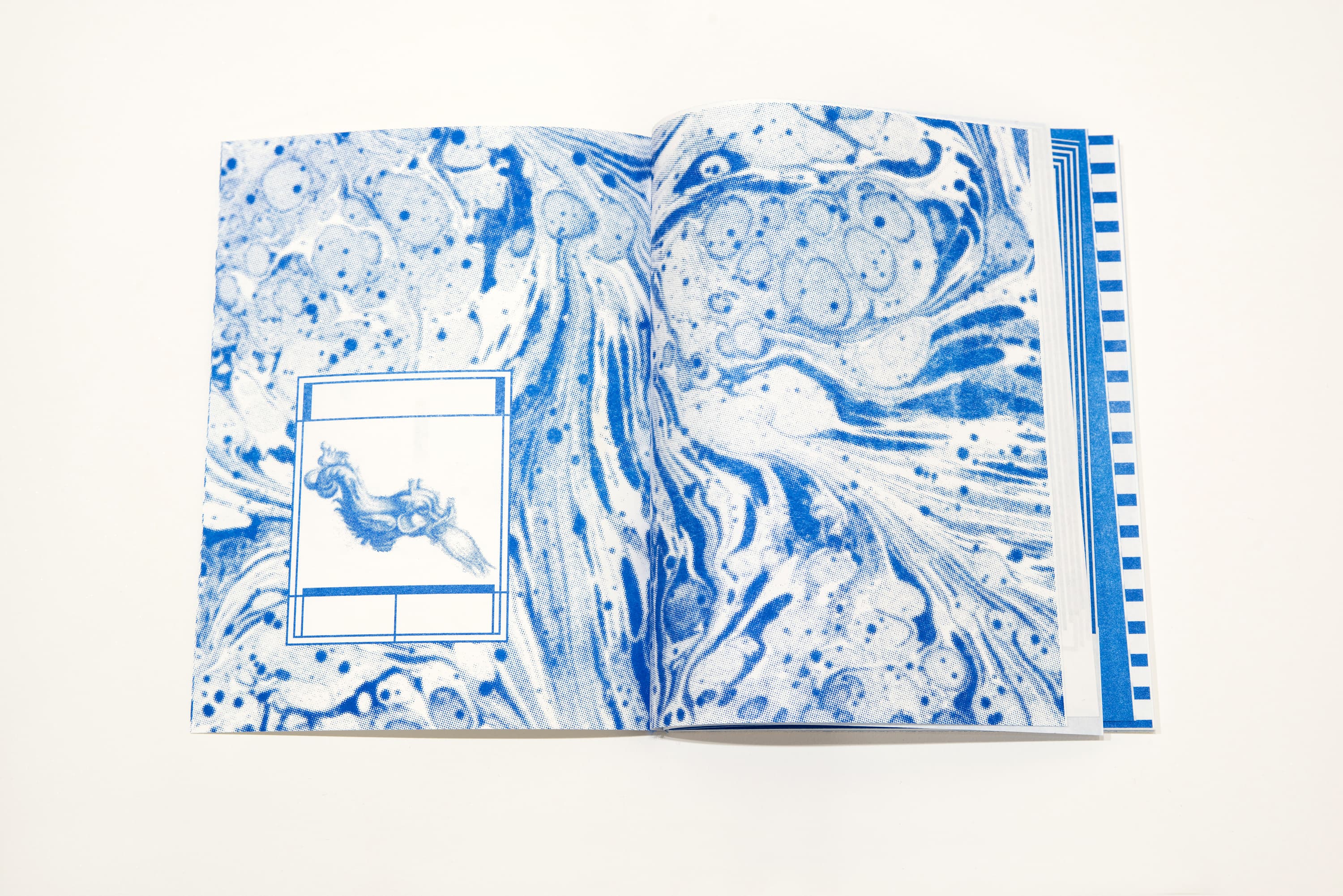 Re-Scripture: How Medieval Manuscripts Shaped Contemporary Design Practice with Engy Aly
14 November | 4 - 4:30pm
Investigating the aesthetics, design and materiality of selected manuscripts, and how they informed the content of two very different projects.

________________
Workshops:

Type Bazaar by Erich Brechbühl and Noël Leu
15 - 16 November | 10.30am – 4.30pm
at Dubai Design District (d3)
Working with limited materials, the group will design the lettering of a fictional shopfront by hand, and design their own A1 black and white poster using their new font.
Riso Gig Posters by Sarah Alfarhan
16 November | 5 - 8pm
at Tashkeel
In this introductory workshop to the Risograph printer, participants will create gig posters inspired by a selected number of musicians. The participants will be required to design a bilingual poster (Arabic + English) and ecouraged to experiment and play with Latin and Arabic type. The workshop will provide designers with the opportunity to use Tashkeel's Riso ME 9350 Printer - a digital eco friendly printer that uses soy oil based ink. Participants will work collaboratively in two groups to create A3 posters.

Rediscovering Manuscripts by Engy Aly
16 - 17 November | 10.30am - 4.30pm
at Tashkeel
A look at commonly used elements in medieval manuscripts like detailed ornaments, gold leaf and precious stones, how they produced emotions of wonder and awe, and how to generate similar emotional responses using experimental and contemporary tools and visuals.

Stop! Collaborate by Mayar El Hayawan
16 - 17 November | 10am – 5pm
at Tashkeel

Participants will work in groups to design a Welformat-sized poster to encourage collaboration and experimentation. Young graphic designers will be encouraged to discover different practices and methodologies, when faced with the challenge of designing a poster in a short period of time.
________________

Weltformat, is a collective founded by a group of graphic designers from Lucerne. The international poster festival Weltformat has been presented in locations around the world, from Switzerland to China. Weltformat's exhibitions help reveal the high level of craftsmanship, attention to detail and clarity of vision that goes into creating visionary new designs.
Engy Aly is a Cairo-based graphic designer with ten years of professional experience, mostly focused on a selective clientele of entrepreneurs starting new innovative businesses, as well as cultural institutions and projects. In addition, Engy produces her own works that straddle the fields of art and design.


Design House
, founded in 2013 by Dubai-based Mobius Design Studio, is a concentrated center for design. It attempts to create a context for showcasing a selection of multidisciplinary design projects within curated spaces. It is a platform and catalyst for the public to explore design beyond the confines of the commercial. In conjunction with the exhibition, the house organizes a public program consisting of a series of talks & workshops that are informed by the processes investigated in the exhibited work.
Erich Brechbühl grew up in Sempach, Switzerland. After an apprenticeship in graphic design at the studio of Niklaus Troxler in Willisau (1998-2002), Erich Brechbühl founded his own graphic design studio Mixer in Lucerne. Since 2007 he has been a member of the Alliance Graphique Internationale (AGI). 2009 he was co-founder of the poster festival Weltformat in Lucerne and started the exchange meetings for graphic designers Show & Tell in 2012.
Mayar El Hayawan is an Egyptian designer working and living in Basel, Switzerland. El Hayawan recently graduated from the Basel school of Art and Design with a bachelor of Arts in the field of visual communication. During her studies she focused on New Media and generative design. Ms. El Hayawan is also interested in design research and photography.

Noël Leu was born in Lucerne, Switzerland. In 2010 he graduated with a Bachelor in Visual Communication from the Bern University of Arts. He now lives and works in the whole world as a graphic designer, teacher and curator. He co-founded Edition Grilli, an independent publishing house and Grilli Type GmbH, a digital type foundry.
Sarah Alfarhan is an illustrator + graphic designer based in Dubai, UAE. She utilizes her bilinguality in her creative process to maintain a flexible and a hybrid approach when it comes to ideation and problem solving. Sarah's background in printmaking (screenprinting and letterpress), textile arts (felting and weaving/sadu), and illustration feeds into her graphic design practice. She earned a BFA in illustration from The University of the Arts (Philadelphia, PA) and an MS in Communication Design from Pratt Institute (New York, NY). Sarah's inspiration comes from children's picture-books and music.