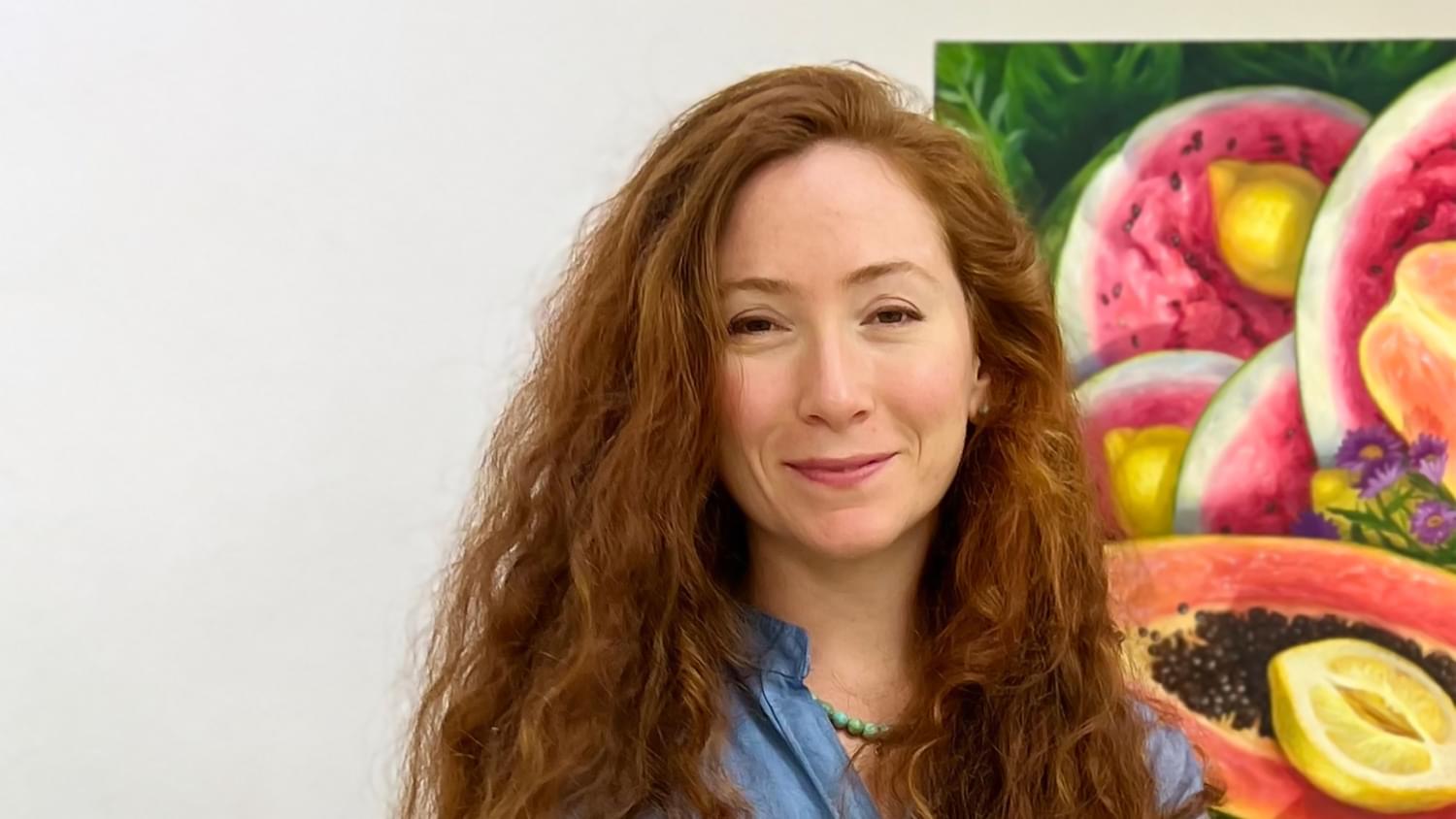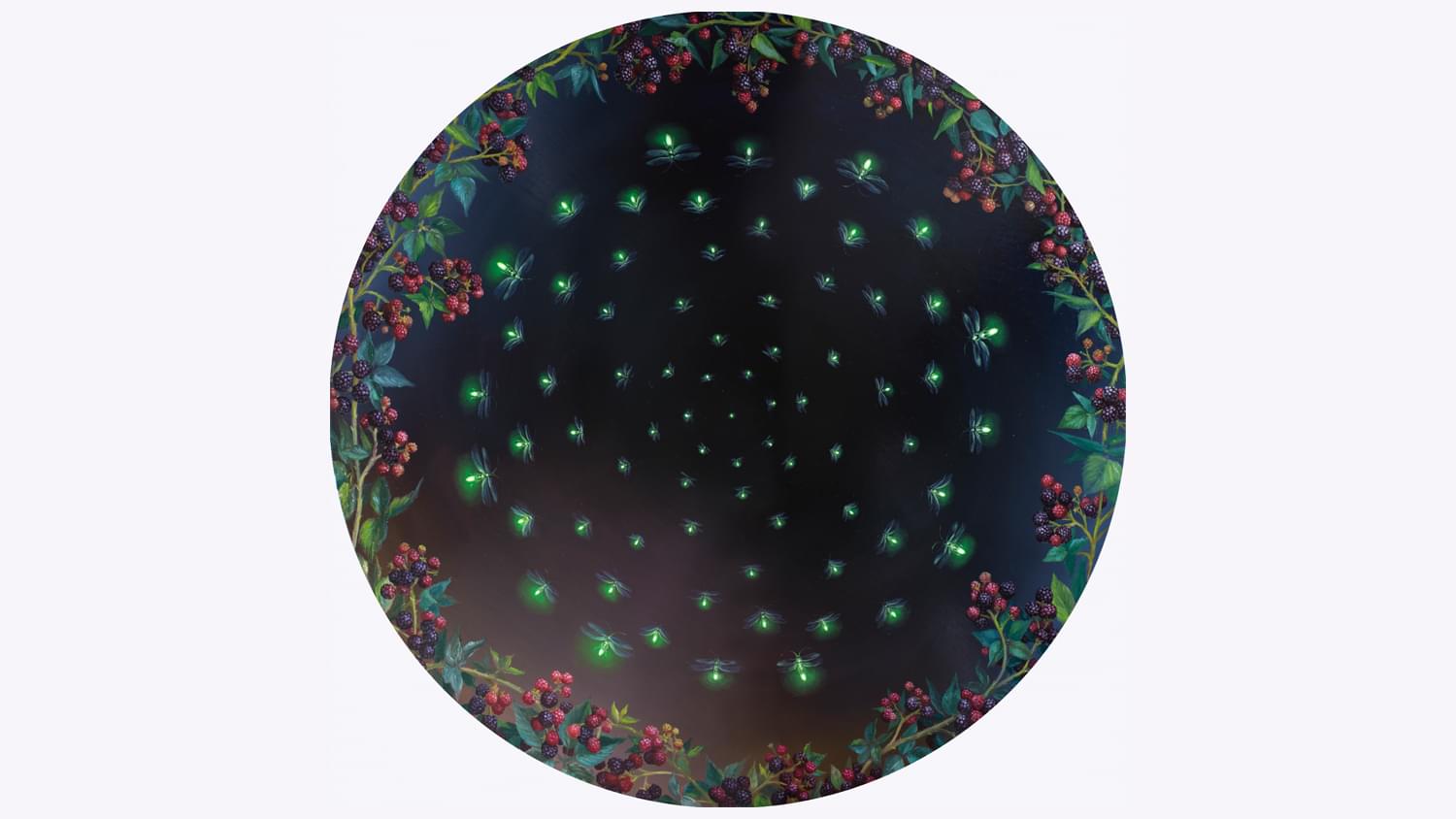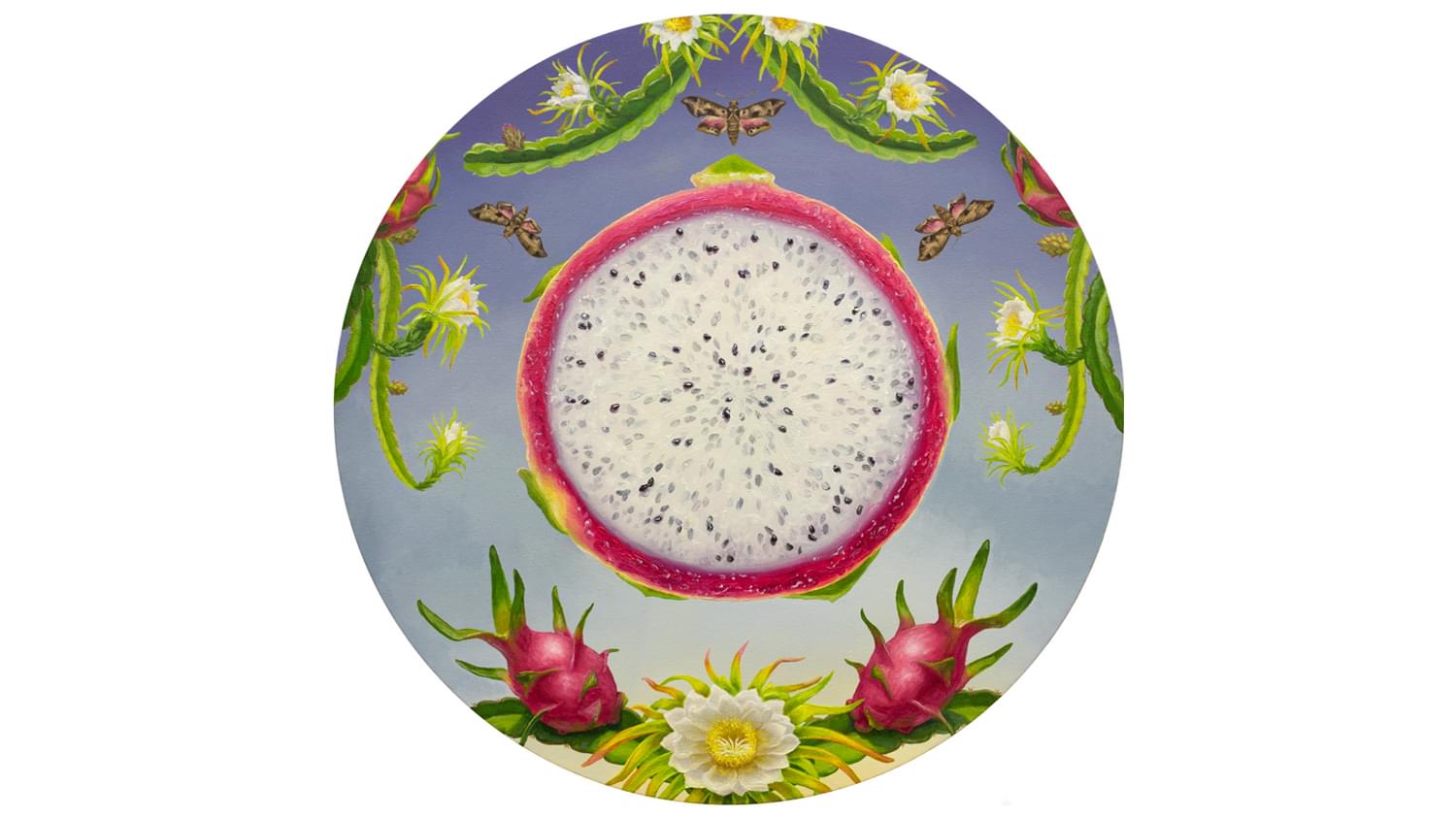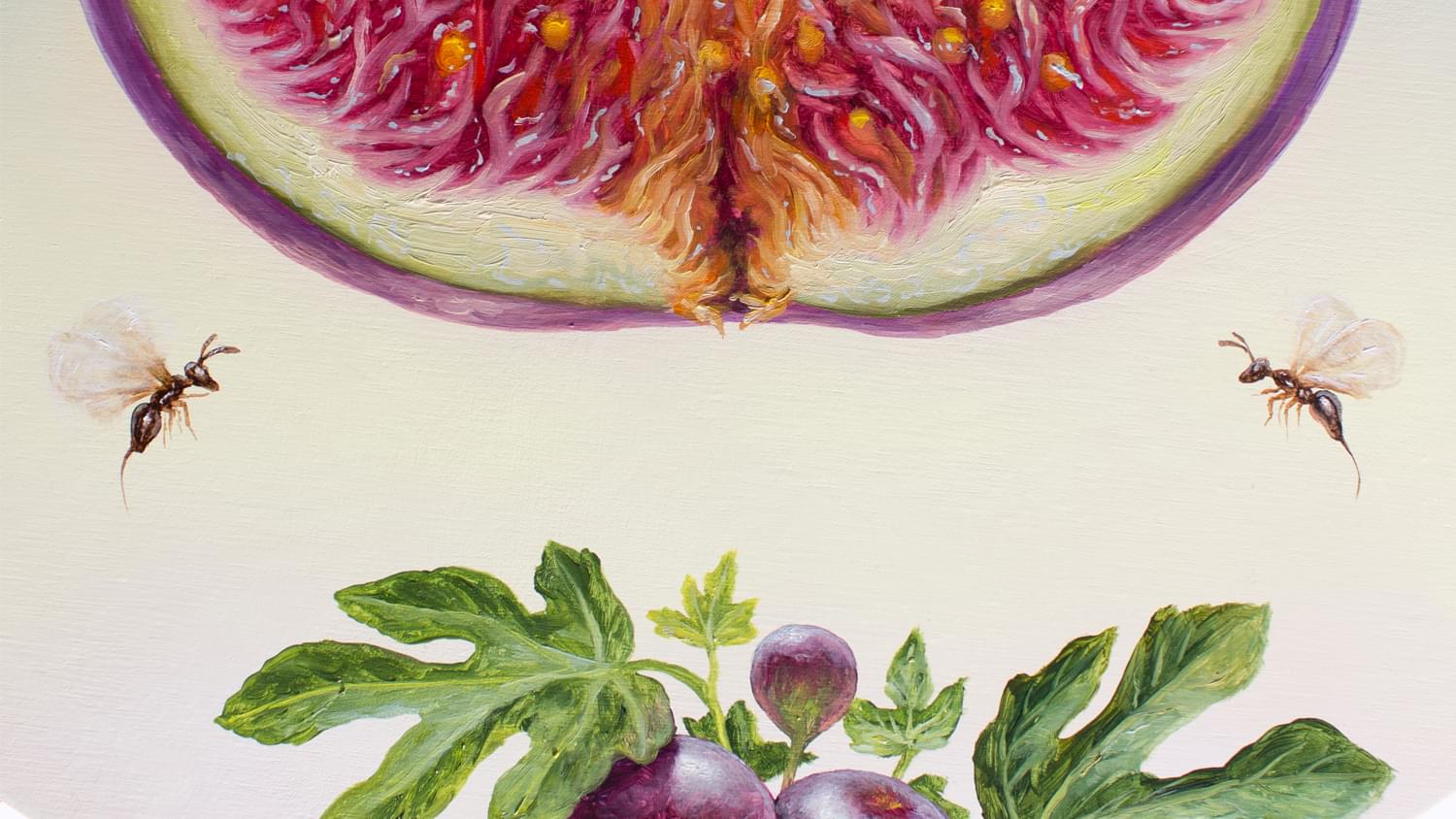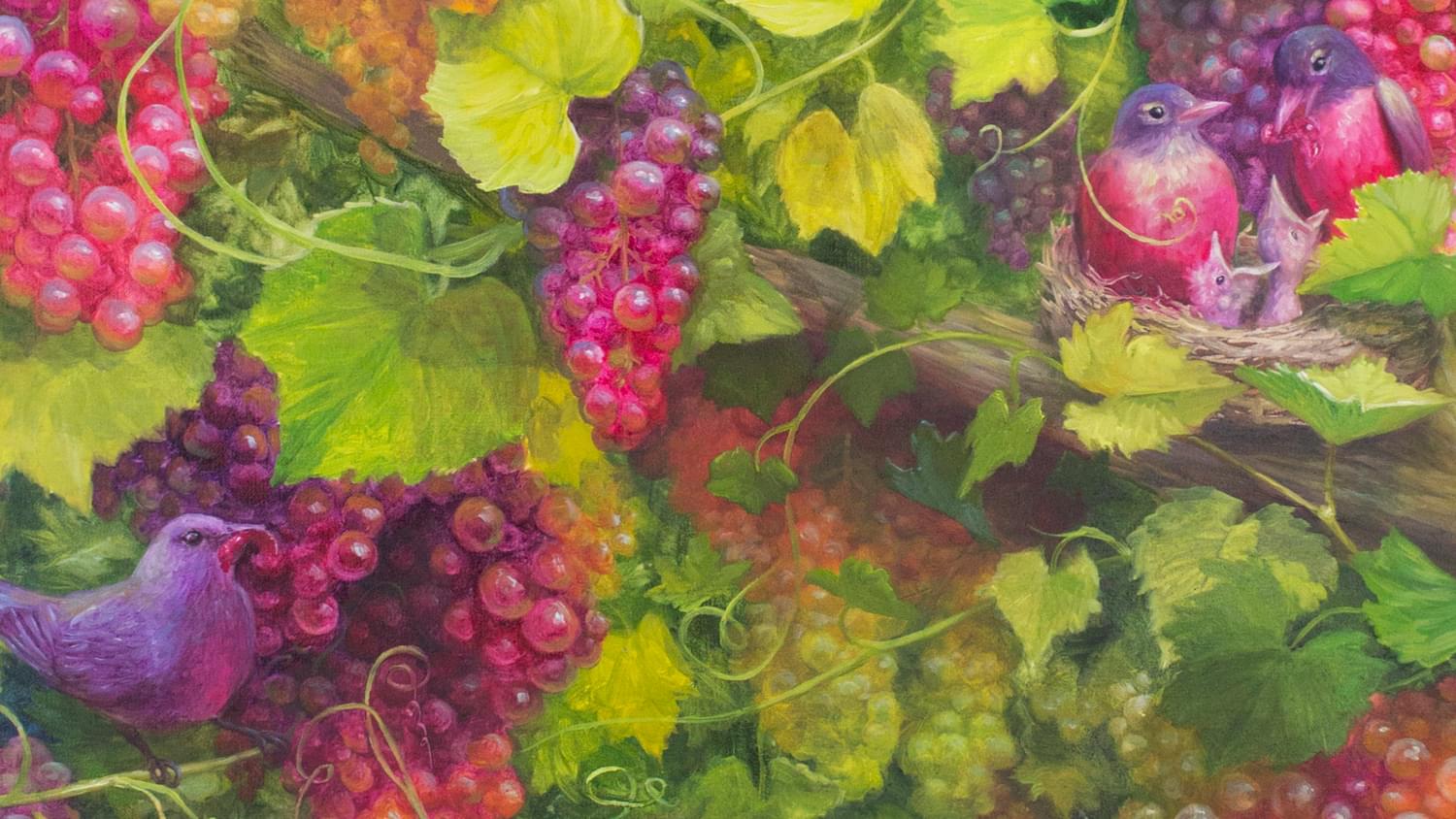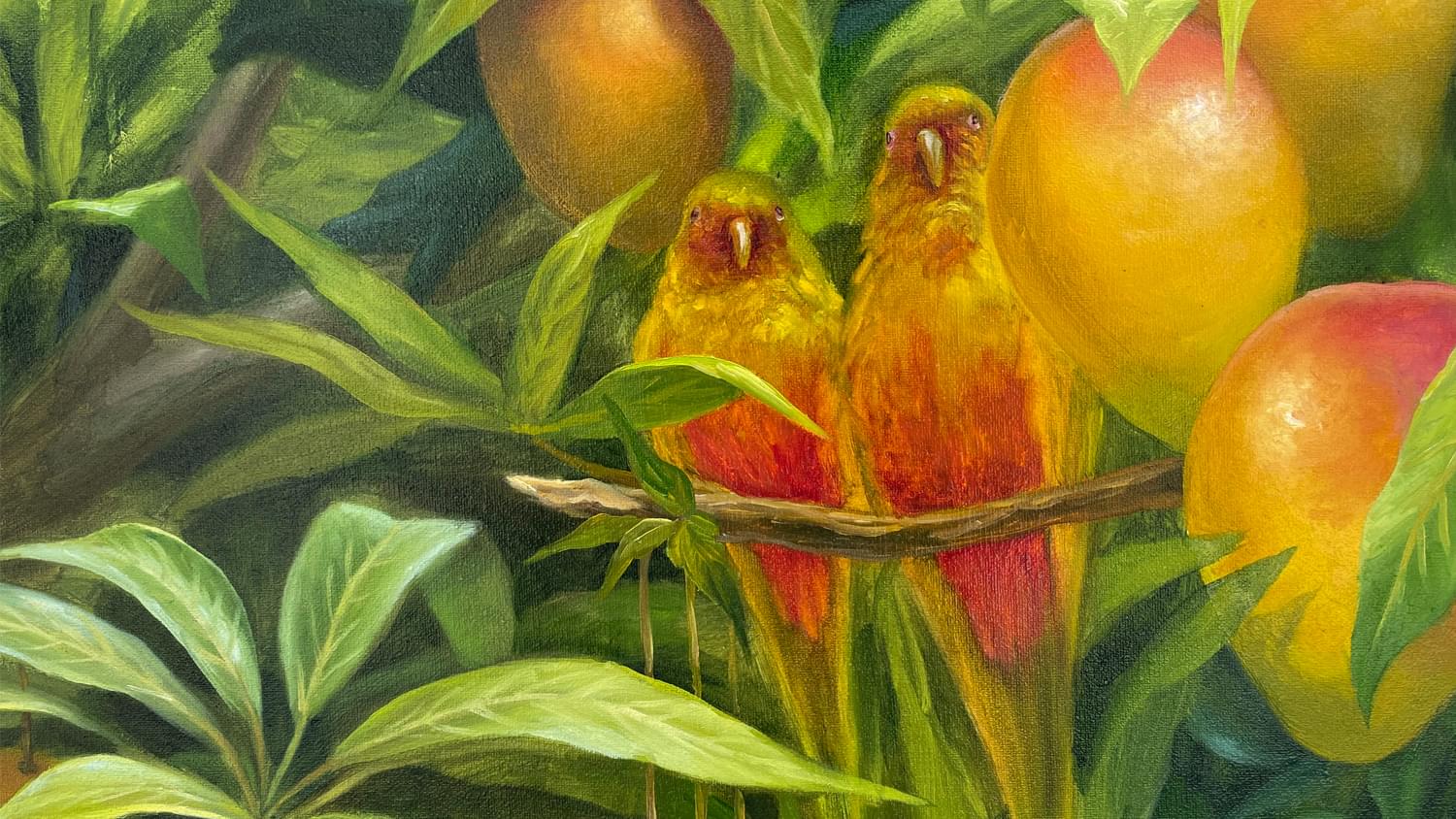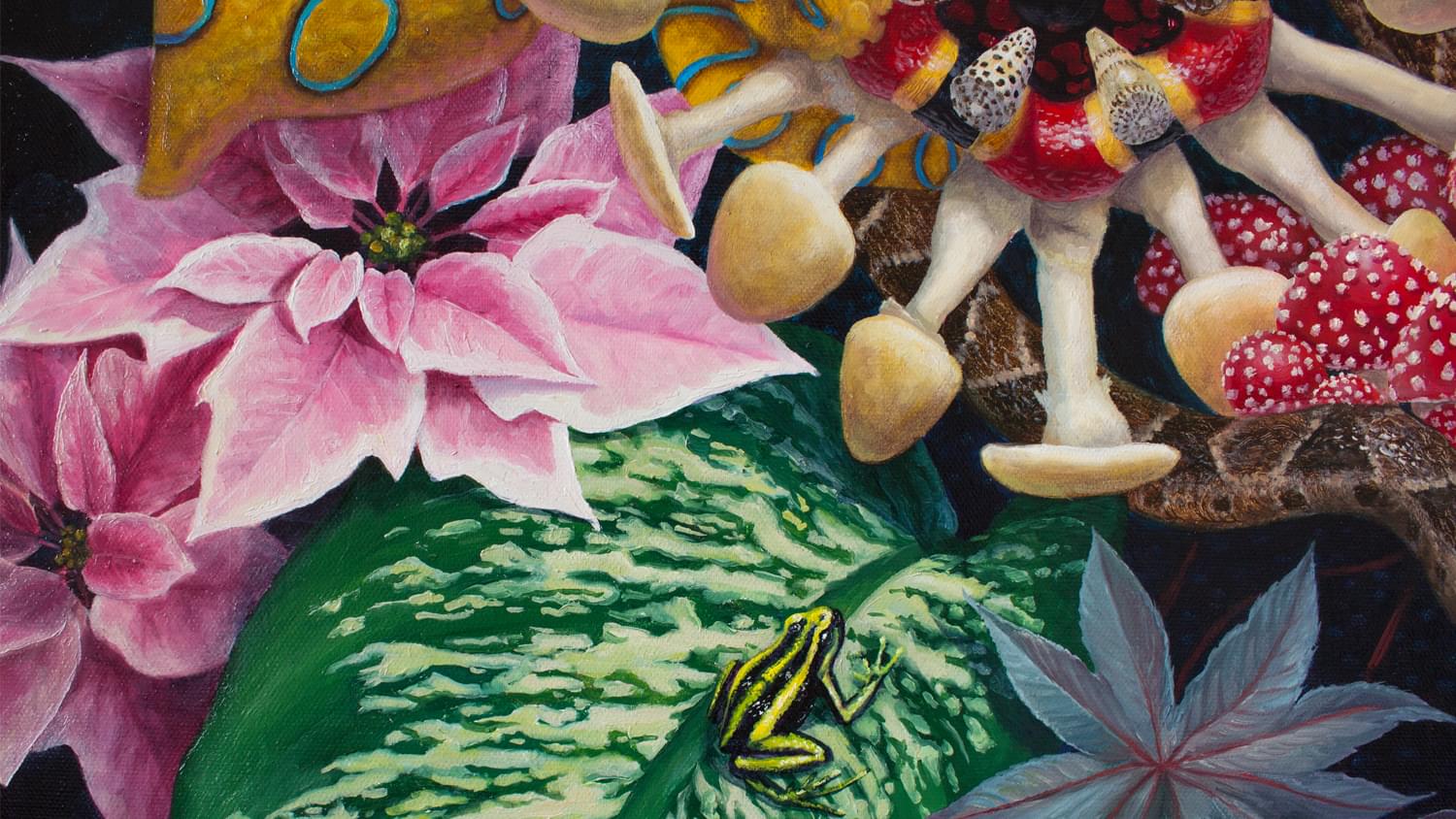 Tashkeel is delighted to announce Alonsa Guevara as Tashkeel's artist-in-residence from April 2022 to April 2023. Invited by Sheikha Lateefa bint Maktoum for a one-year residency, Alonsa Guevara is a New York-based artist originally from Chile. Her paintings are a window to an imaginary universe where the lines between fantasy and reality are blurred. Guevara's work explores questions of womanhood, identity and belonging while celebrating the connection between humankind and nature. Her main inspiration derives from the experiences of living in three different countries, and is especially impacted by the formative memories of her childhood spent living in the Ecuadorian rainforest with her family.
During the residency, Alonsa will engage with the community and make full use of the equipment and facilities available at Tashkeel, attaining a deep understanding of UAE contemporary art and design practice. Alongside pursuing her own experimentation and research, she will engage with the wider community by delivering workshops, masterclasses and courses for schools, universities, youth and fine art practitioners. The public will be able to follow her journey through the Residency Blog on https://tashkeelguestartist.wordpress.com/. The residency will give Alonsa a chance to focus exclusively on her creative practice and investigate new sources of inspiration (including the flora and fauna of the UAE).
Alonsa Guevara also designed three covers of the latest series of Tashkeel Sketchbooks. Available from the Tashkeel Shop, Nad Al Sheba and retailers across the UAE.
From 15 April 2022 - 15 April 2023, Alonsa Guevara will be available for private tutoring and commissions. Send your enquiry to [email protected].
The Tashkeel Residency Programme aims to facilitate dialogue and exchange of experience, knowledge and skills across various disciplines of contemporary art and design. It supports the creative growth of emerging and established visual artists and designers, encouraging experimentation with new concepts and materials. The programme allows cross-border collaboration of UAE-based practitioners with others from many countries. While in residence, practitioners become part of the Tashkeel community and engage in interaction and development within a creative environment free from external distractions. Since its launch in 2008, Tashkeel has facilitated residencies for 75 artists and designers from 28 countries.
About the artist
Opening Hours
Tashkeel Alserkal
Gallery, Unit 58, Alserkal Avenue
Sun-Thu 10am – 7pm, Fri 9am–12pm
(closed Saturdays & public holidays).
Makerspace, Unit 89, Alserkal Avenue
Sat-Thu 10am – 7pm
(closed Fridays & public holidays).


Tashkeel Al Fahidi
House 10, Al Fahidi
(members only)


Tashkeel Nad Al Sheba
Nad Al Sheba 1

Temporarily closed for renovation
How to find us