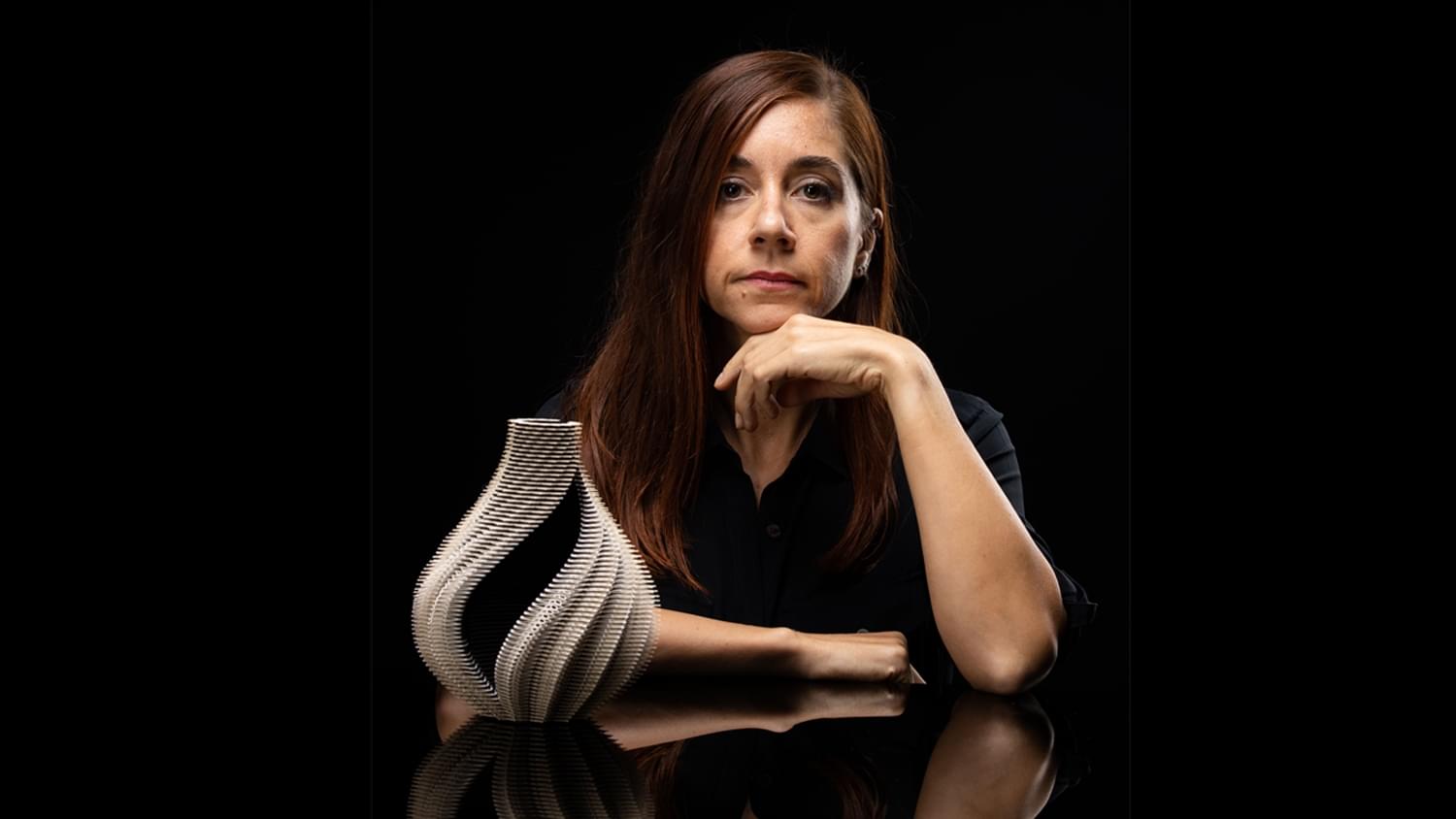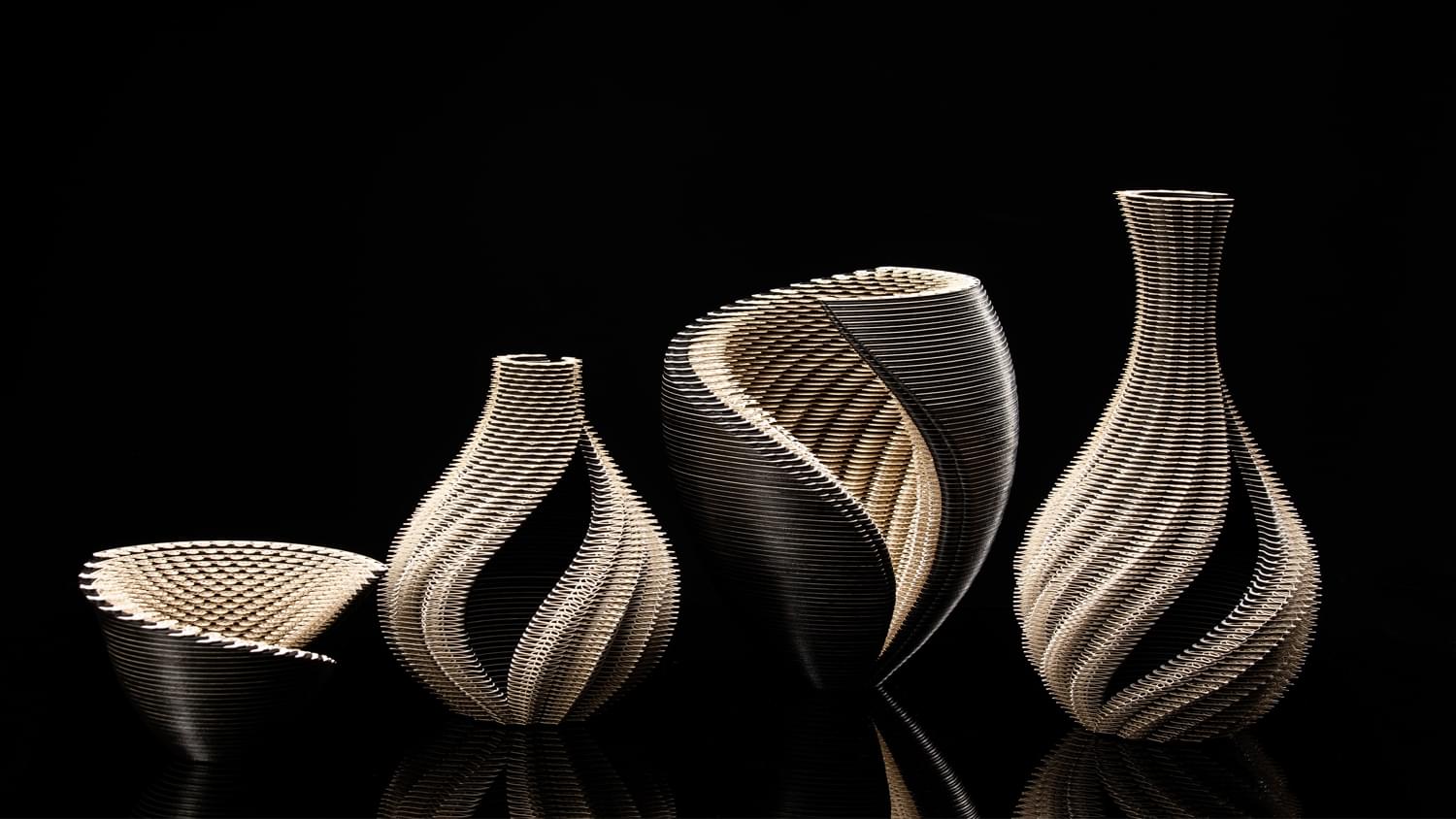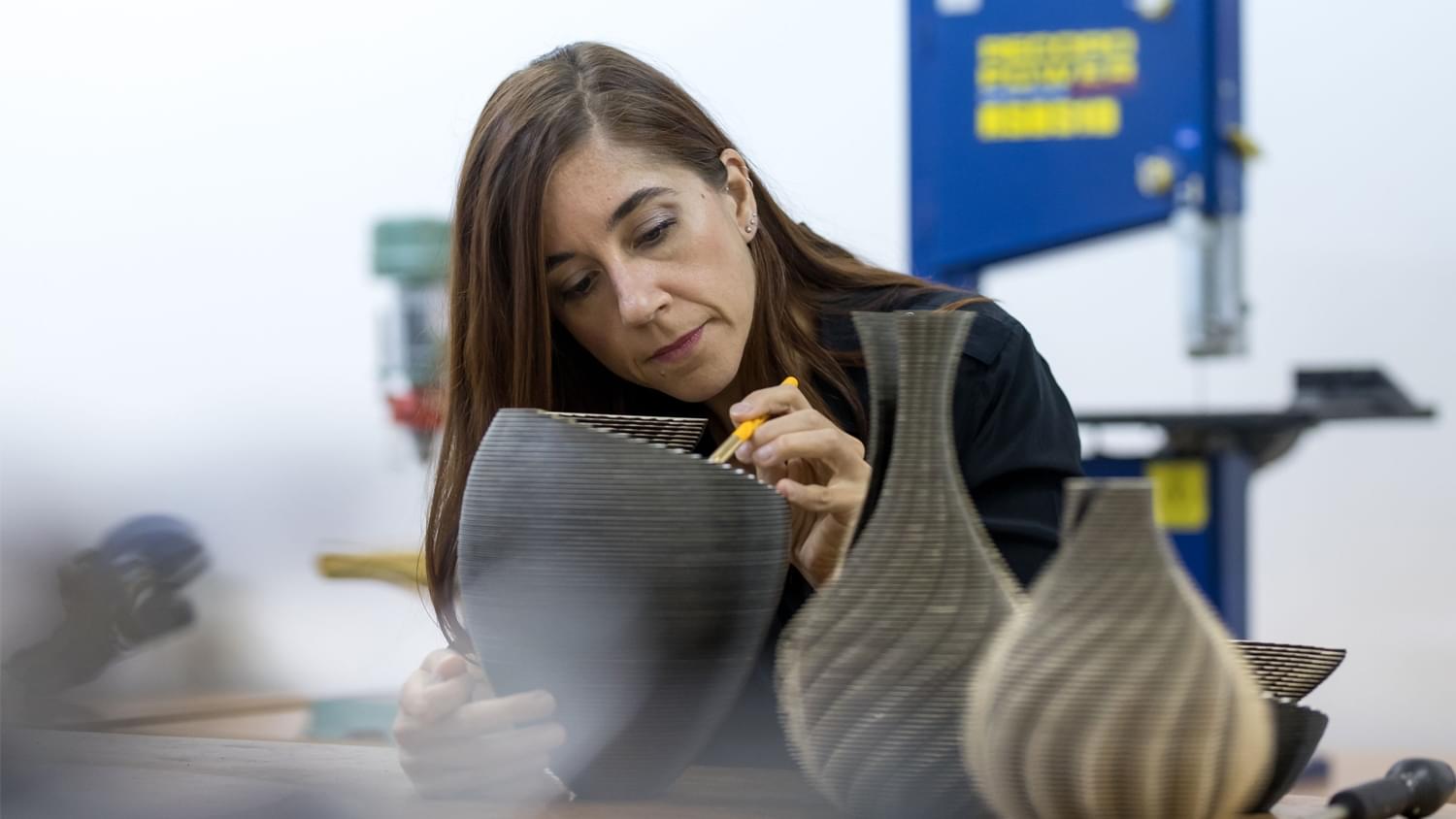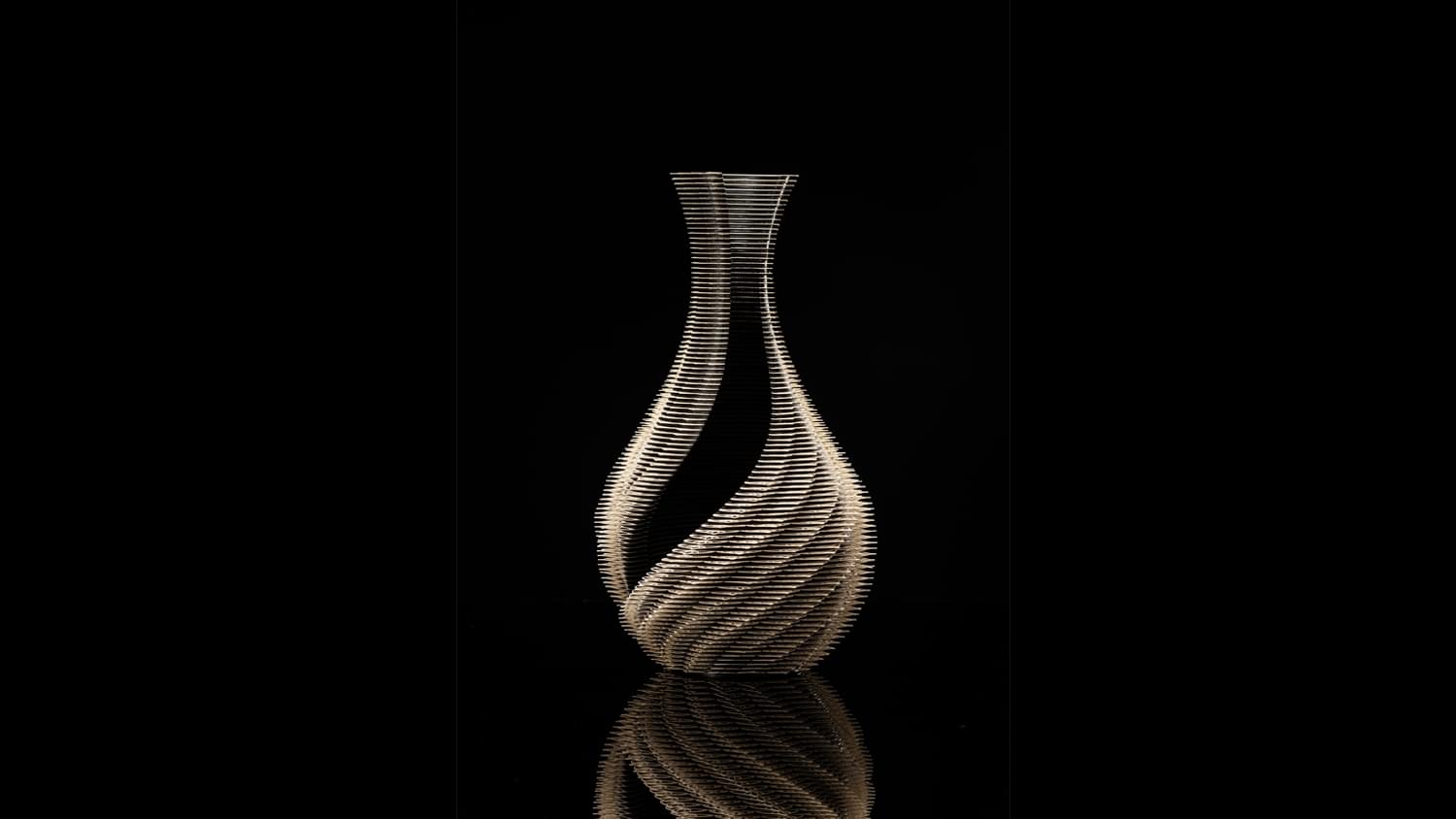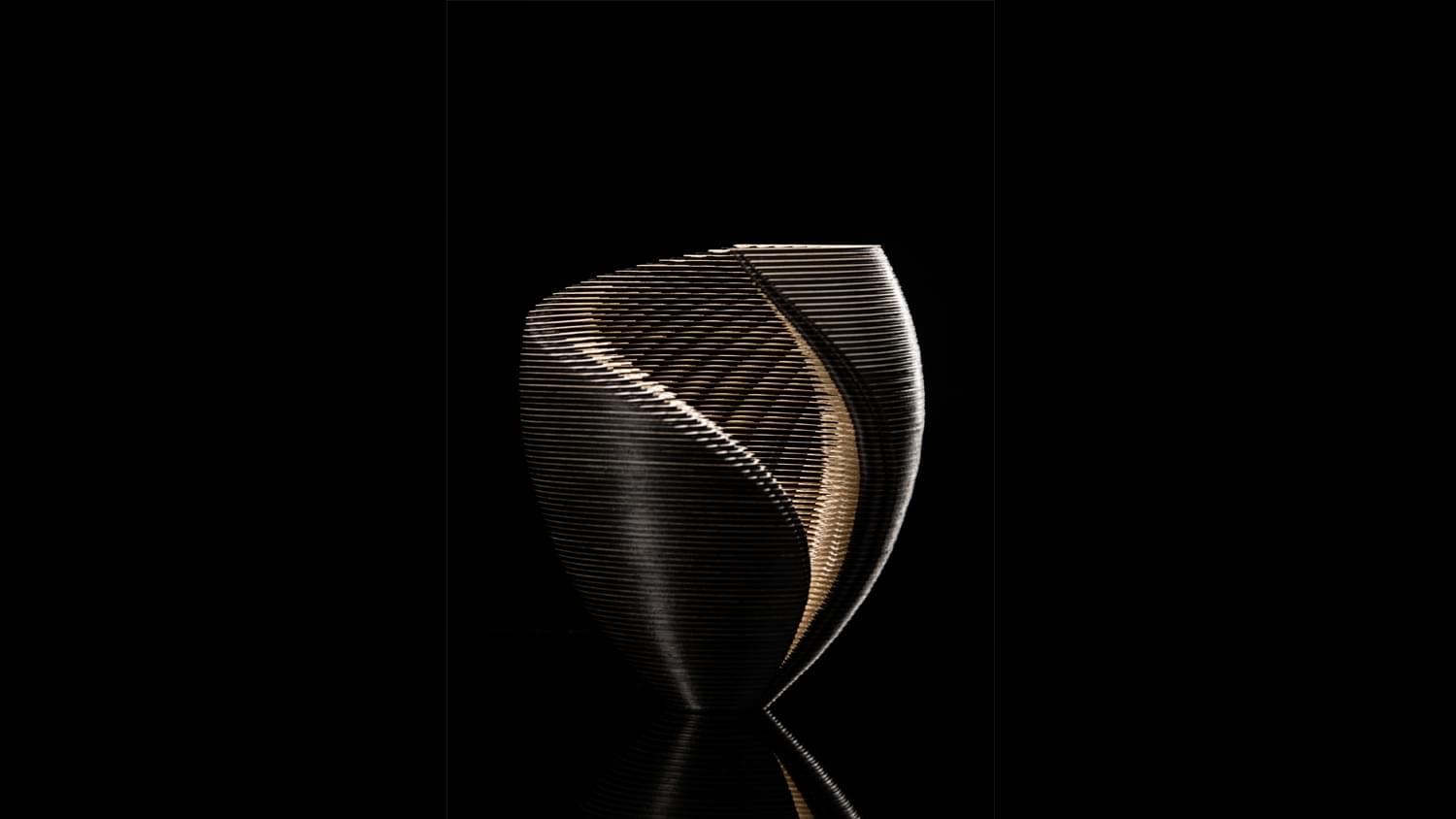 Continuing its longstanding commitment to nurturing talented and ambitious designers across the GCC, Van Cleef & Arpels, the French High Jewelry Maison, in partnership with Tashkeel, the UAE-based visual art and design organisation, announced the winner of the 'Van Cleef & Arpels Middle East Emergent Designer Prize 2019' – Julia Ibbini.
The competition, which was announced earlier in April 2019 saw 41 entrants, keen to participate and showcase their talent. Responding to the given theme of 'Cyclical,' Julia Ibbini's winning sculptural vessels concept, 'Symbio Vessels', revolves around a special build process of both a sequential back-and-forth and an interactive collaboration between human and machines. These pieces play between contrasting yet complementary, distinct but related concepts, both in the design and feel of the final form and in the bold experimentation of the beautiful, tactile and delicate qualities of paper.
As the winner, Julia has beewasn awarded a once-in-a-lifetime opportunity to travel to Paris for a one week trip to L'ECOLE Van Cleef & Arpels, a school dedicated to accentuating the methods behind the world of jewellery creation and watchmaking. In addition, a total of AED 30,000 was awarded to her to cover the entire cost of materials and production of her design piece. The winning work was showcased for one week at the newly opened Les Salons Van Cleef & Arpels Dubai Opera boutique.
Her final pieces showcased detail, accuracy and creativity in a very organic and imperfect model using algorithmic calculations yet built by hand. Various elements related to the design following the given theme of 'Cyclical', creation process and materials were also evaluated by an esteemed panel of jury members from Van Cleef & Arpels, Tashkeel and Dubai Institute of Design and Innovation (DiDi) who assessed the designers' commitment and dedication to their design proposals.

"Tashkeel is proud to partner on The Van Cleef & Arpels Middle East Emergent Designer Prize, an outstanding initiative that has significantly contributed to the growth of the design sector across the region since its launch in 2013. Previous winners have gone on to enjoy successful careers at the forefront of design practice. We are delighted with the outcome of the sixth edition, which reflects Tashkeel's vision to foster innovation and creativity among emerging practitioners."
Opening Hours
Tashkeel Alserkal
Gallery, Unit 58, Alserkal Avenue
Sun-Thu 10am – 7pm, Fri 9am–12pm
(closed Saturdays & public holidays).
Makerspace, Unit 89, Alserkal Avenue
Sat-Thu 10am – 7pm
(closed Fridays & public holidays).


Tashkeel Al Fahidi
House 10, Al Fahidi
(members only)


Tashkeel Nad Al Sheba
Nad Al Sheba 1

Temporarily closed for renovation
How to find us