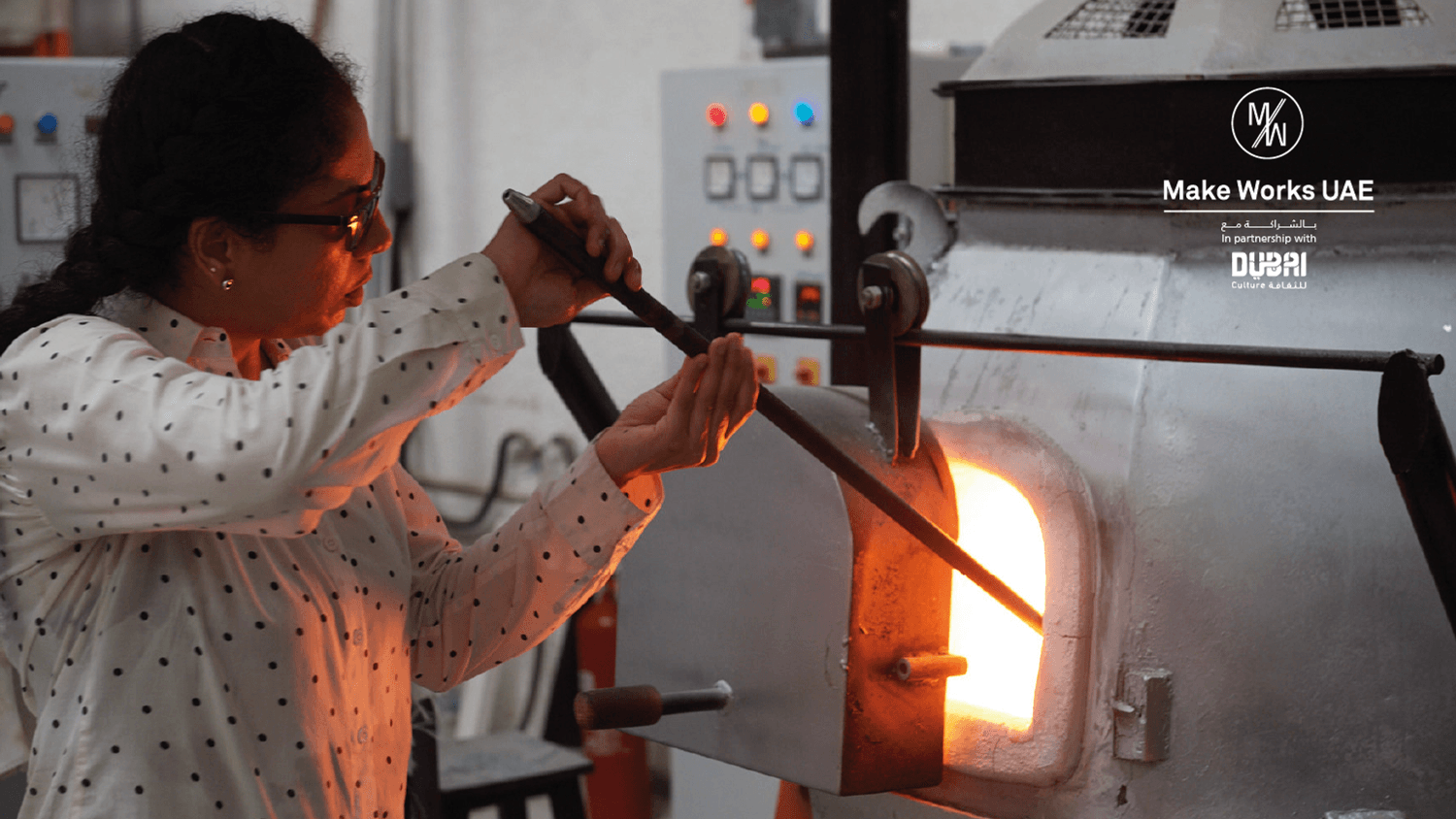 Make Works UAE is a directory of local manufacturers, fabricators and suppliers that seeks to facilitate communication between local creative and production companies, contributing to stimulating innovative ideas and translating them into reality, thereby supporting the Made in UAE brand.
The portal currently includes content of more than 20 companies working in wood and leather designs, printing, ceramics, jewellery, etc., including 10 companies based in Al Quoz Creative Zone, with average page views of the portal being up to 3,000 pages per week.
Launched by Tashkeel in 2017, the portal remains the first and only platform outside Europe affiliated to the Make Works network, which is headquartered at the Institute for Advanced Architecture of Catalonia (IAAC), Fab City Research Lab Barcelona, and sits within Fab City's Distributed Design platform, funded by Creative Europe. The network currently consists of Make Works UAE, Iceland, Scotland, Spain, France, England, Italy, Austria and Hungary.

In January 2023, Dubai Culture and Arts Authority has signed a long-term agreement with Tashkeel to develop the 'Make Works UAE' portal. Both parties will cooperate to build the Make Works UAE e-platform, in particular the directory's content profiling manufacturing and production services through this five-year agreement to ensure its sustainability and growing value as an open access information provider, expanding the number of profiles on local manufacturers, fabricators and suppliers.
Opening Hours
Tashkeel Alserkal
Gallery, Unit 26, FN Designs, Alserkal Avenue
Sun-Thu 10am – 7pm, Fri 9am–12pm
(closed Saturdays & public holidays).
Makerspace, Unit 89, Alserkal Avenue
Sat-Thu 10am – 7pm
(closed Fridays & public holidays).


Tashkeel Al Fahidi
House 10, Al Fahidi
(members only)


Tashkeel Nad Al Sheba
Nad Al Sheba 1

Temporarily closed for renovation
How to find us