Brighten Eid for loved ones with uniquely crafted UAE-made designs from Tashkeel
9 May 2021
A pocket mirror designed as a nod to the UAE's past, present and future; individual handmade earrings inspired by the medicinal plants of the Arabian Gulf; and a table runner that pays homage to the country's rich intangible heritage. Every piece in Tashkeel's Tanween+ collection encapsulates an important element of the UAE's culture, traditions and drive for innovation.
Launched in 2018, Tanween+ is a range of affordable homeware products and accessories that reflect the spirit of the UAE. This Eid, support UAE design and gift your loved ones specially commissioned, handcrafted products from this collection, which are bound to become conversation starters.
"Our Tanween+ collection was created to give locally based designers the opportunity to apply their distinctive techniques and approach to making exquisite, contemporary products that are accessible to a wide audience. Every product in the collection shines a light on the many different facets of the UAE and celebrates the diversity and originality of each creator," says Lisa Ball-Lechgar, the deputy director of Tashkeel.
Tanween+ provides an opportunity for designers to further their creative enquiry and research, harnessing skills, materials and resources found in the region. The products are available online on Tashkeel's shop.
Tashkeel will also be participating in INDEX, the interiors trade show for buyers and sellers in the Middle East, from 31 May to 2 June at Dubai World Trade Centre. Taskheel will be showcasing a curated selection of furniture, lighting and homeware pieces from its Tanween and Tanween+ collections in addition to presenting a talk on sustainable UAE-made design featuring invited UAE-based designers.
GIFT IDEAS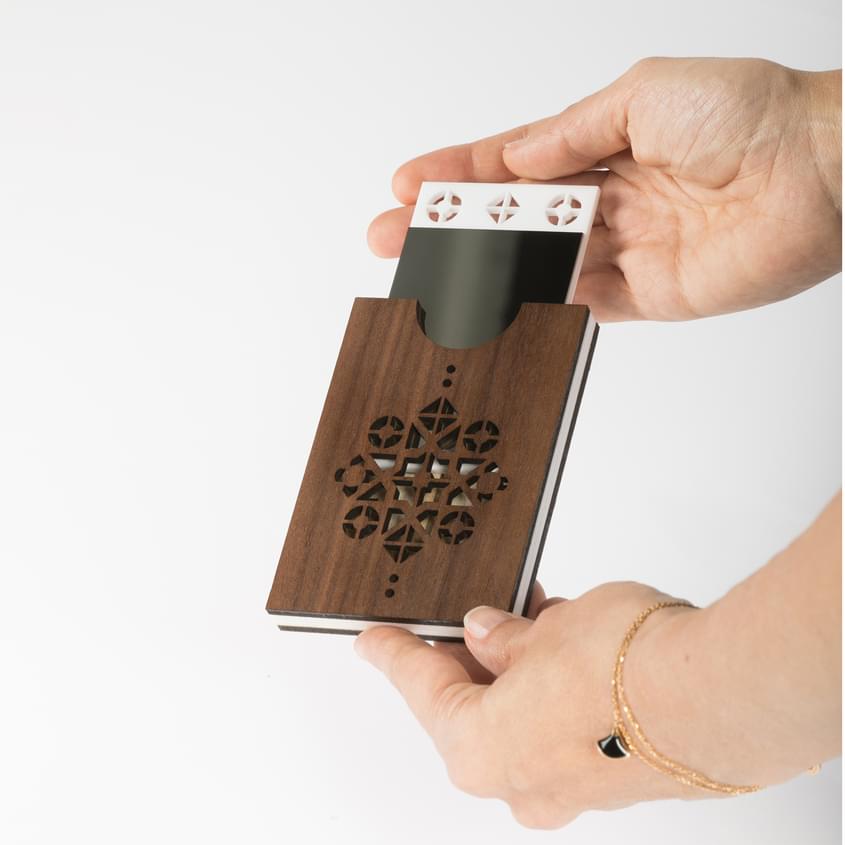 The Mar'a pocket mirror by graphic designer Yara Habib combines wood, thread and metal using hand and machine-made techniques to reflect how the UAE values the past, the present and the future by balancing its preservation of cultural heritage with its drive for inno-vation. Mar'a is an acknowledgement of the remarkable aesthetics of woven Sadu tents.
Cost: AED 225
Order now from Tashkeel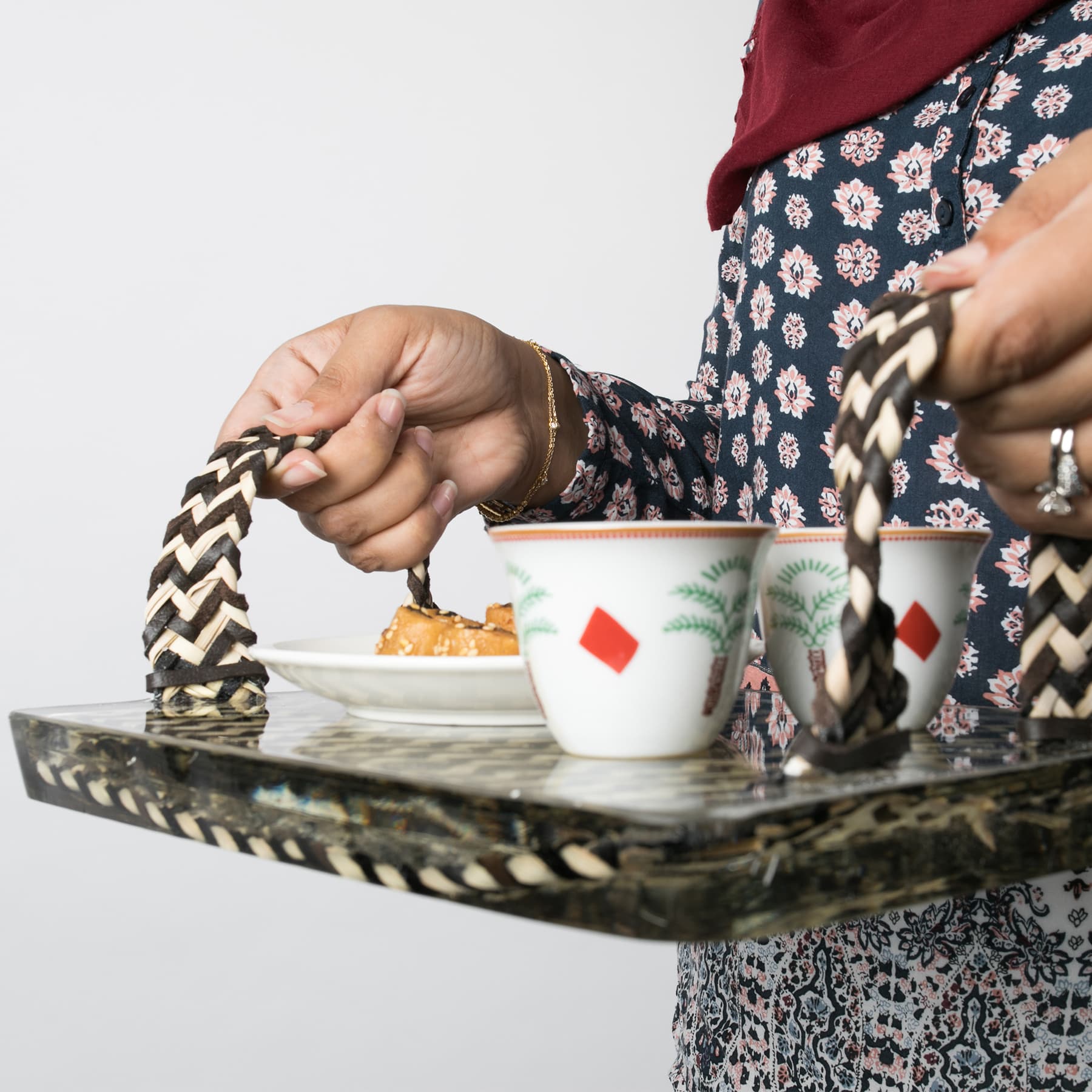 Nested by interior designer Lana El Samman is not your everyday tray. History is embedded within the ecopoxy resin. Crafted with woven khoos and camel leather, this product celebrates traditional Emirati craftsmanship and its historical role in daily life.
Cost: AED 300
Order now from Tashkeel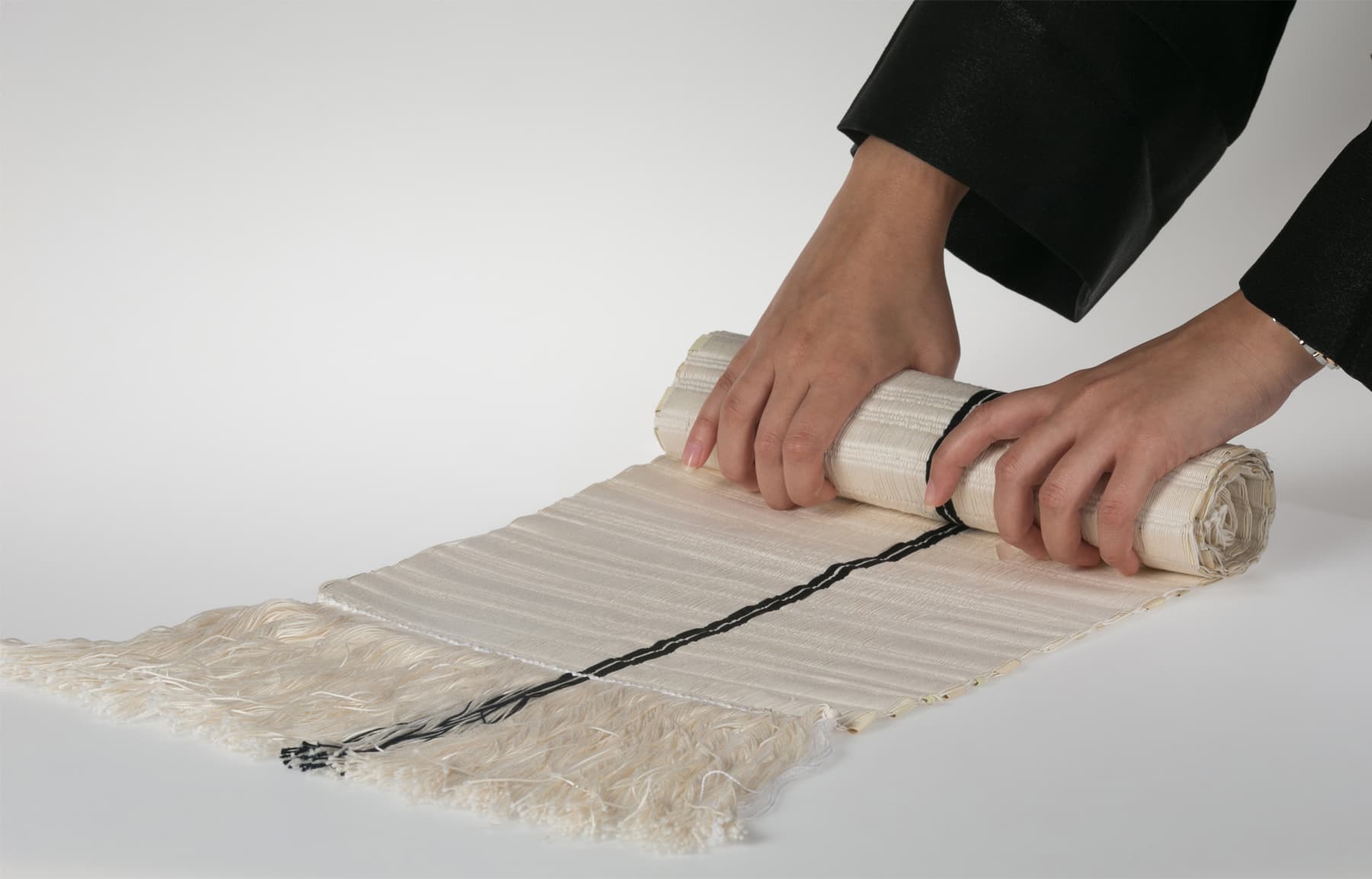 This table runner by Myrtille Ronteix is the result of much research into and the mixing of two different hand weaving crafts: Sadu with natural cotton and Safeefa with palm leaves.
For the first time craftswomen have combined these skills and techniques. It represents the mix of traditional and contemporary ways of life in the UAE.
Cost: AED 285.71
Order now from Tashkeel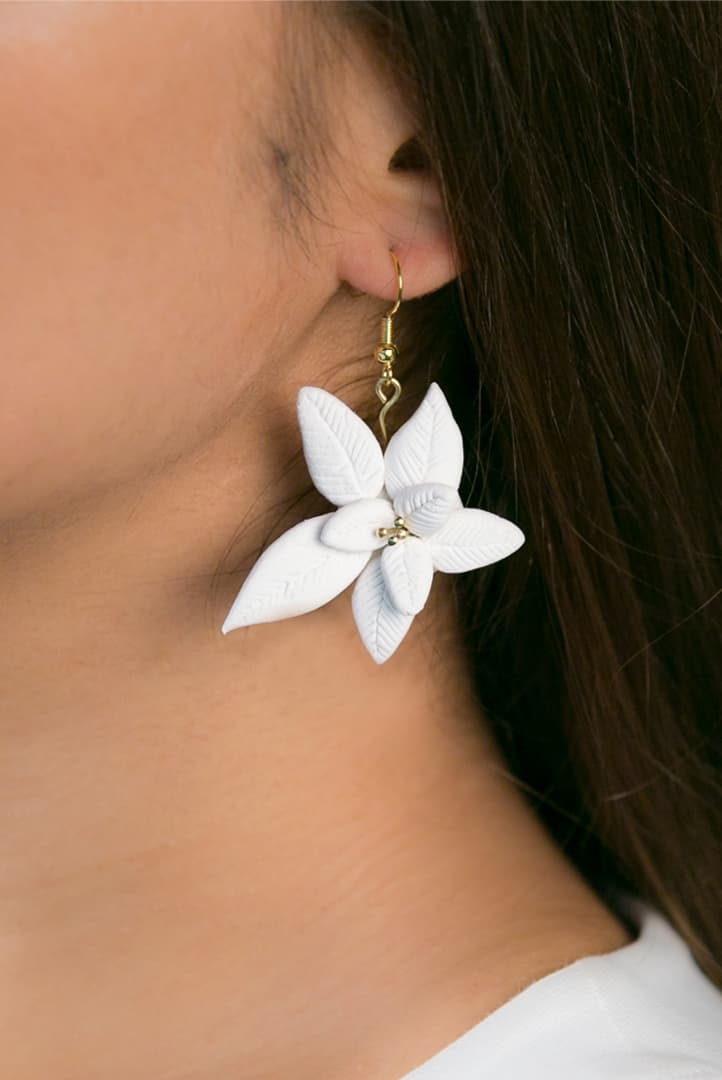 This piece by architect Esra Bahman is inspired by the plant 'Al Markadoosh', an aromatic herb originating from Turkey which later spread to the Arab region. Used as a spice to improve blood circulation, its oil extract treats coughs, stomach cramps, dizziness, migraines and depression.
Cost: AED 95.24
Order now from Tashkeel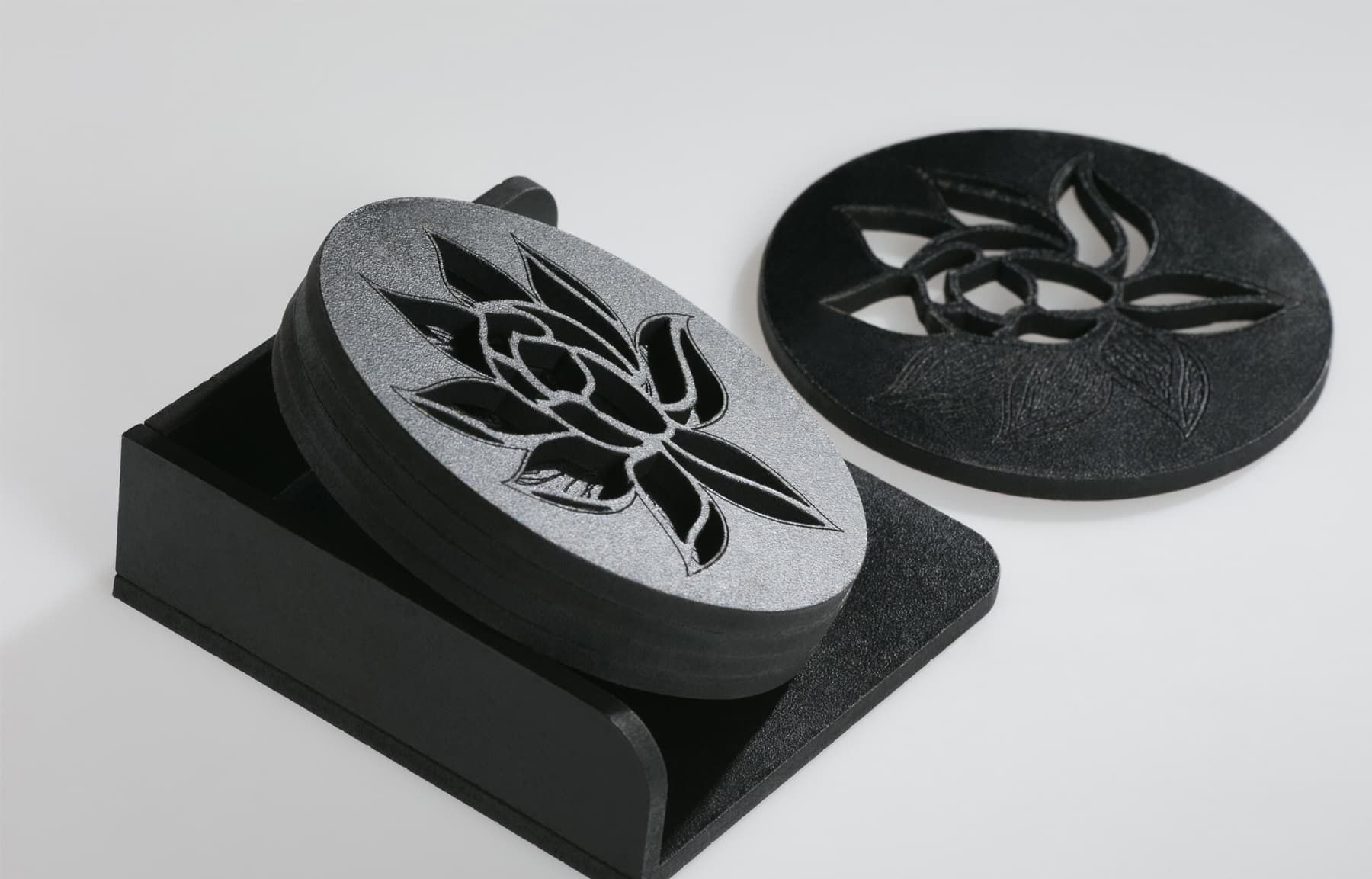 This handcrafted wooden set of six coasters have been designed by interior and furniture designer Renad Hussein. It is inspired by a small spring desert flower that appears in abundance after rain, forming a thick carpet of green and white on otherwise barren sand. It is called Eremobium - Desert Flower.
Cost: AED 190.48
Order now from Tashkeel