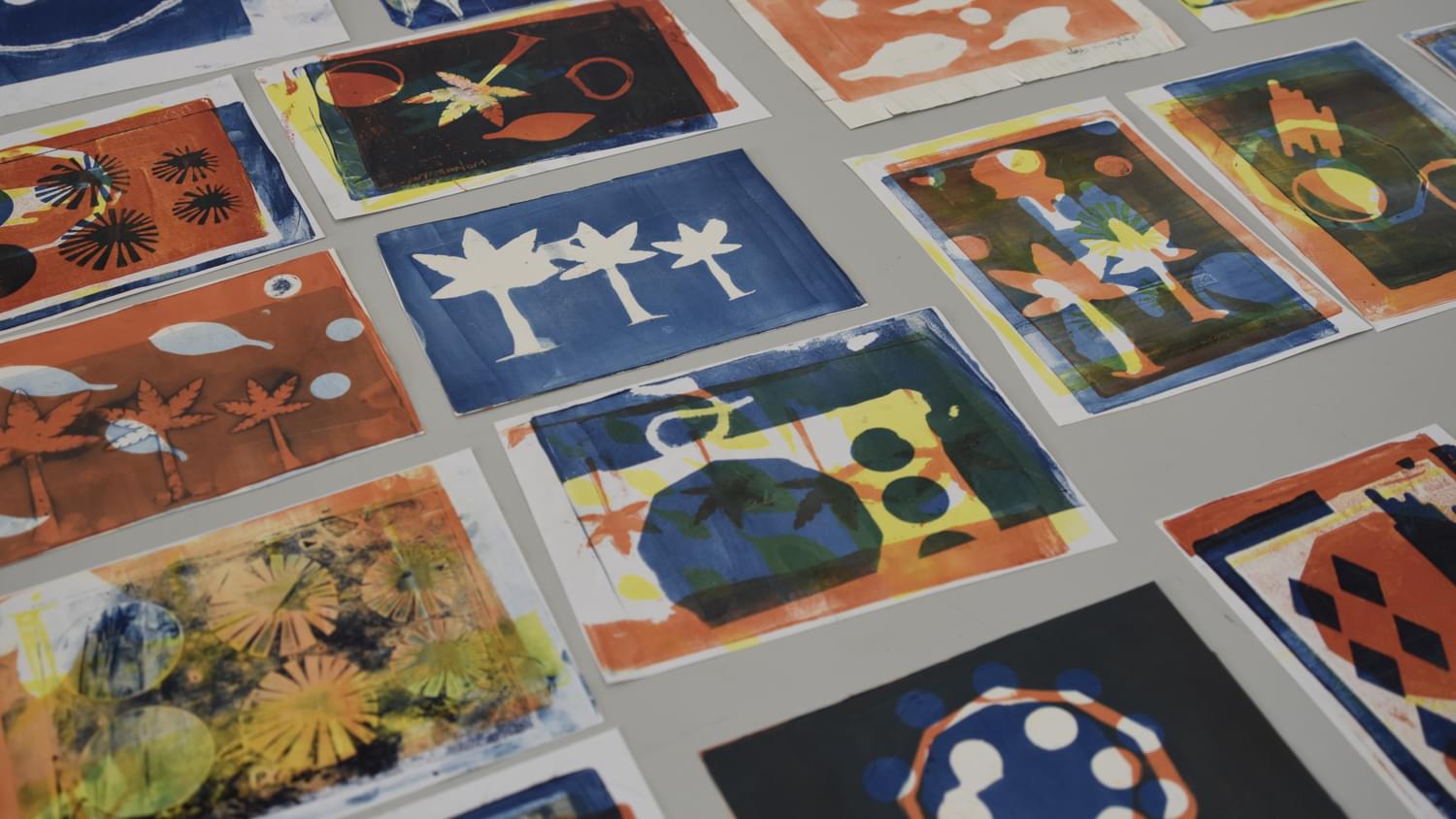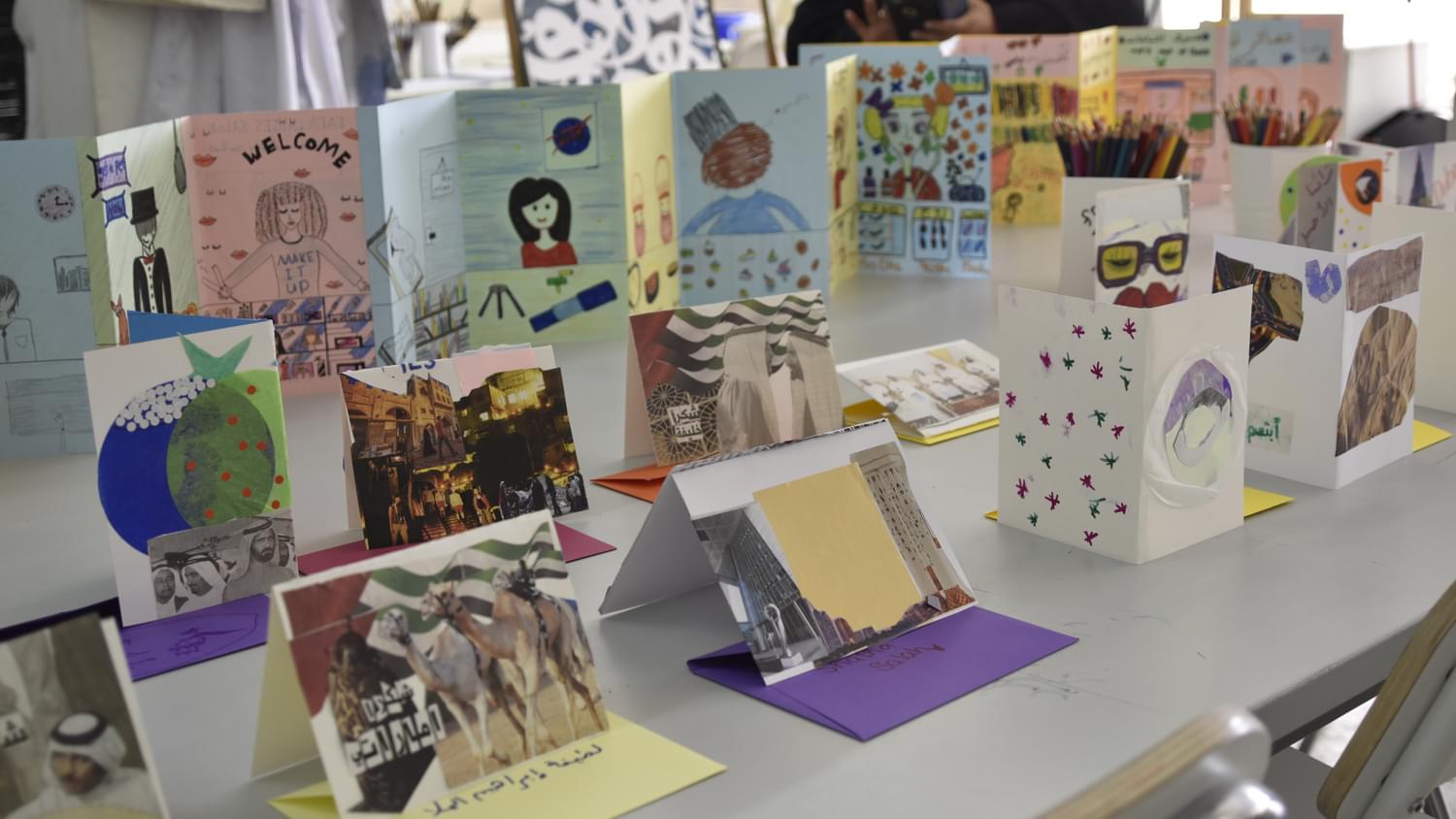 Presented by Tashkeel at House 10, Al Fahidi Historical Neighbourhood
In partnership with the Foundation for Social and Minor Affairs
"A country's only true resource is its youth"
H.H. Sheikh Zayed Bin Sultan Al Nahyan,
Founder of the United Arab Emirates

Between October 2018 and March 2019, young people were invited by the Foundation for Social and Minor Affairs to 12 visual art workshops at Tashkeel's centre in the Nad Al Sheba district of Dubai. Led by experienced teaching-artists, each session explored a value that reflects the legacy of Sheikh Zayed through a specific artistic medium from collage, printmaking and drawing to illustration, installation, watercolour and pattern-making. Each workshop began with an introduction to the work of a leading Emirati visual artist to serve as inspiration and connect the generations.
This exhibition marks the culmination of a remarkable journey of creativity that engaged 45 young people aged between 8 and 21 years over six months. These workshops not only enabled participants to develop their artistic skills but also assisted in fostering self-confidence, imagination, communication and interpersonal skills as well as problem solving and creative thinking skills.
Thanks to the following individuals who helped make this initiative possible: Fatima Al Budoor, Jamal Tayara Baroudy, Khalid Mezaina, Ruba Al Araji and Salama Nasib.