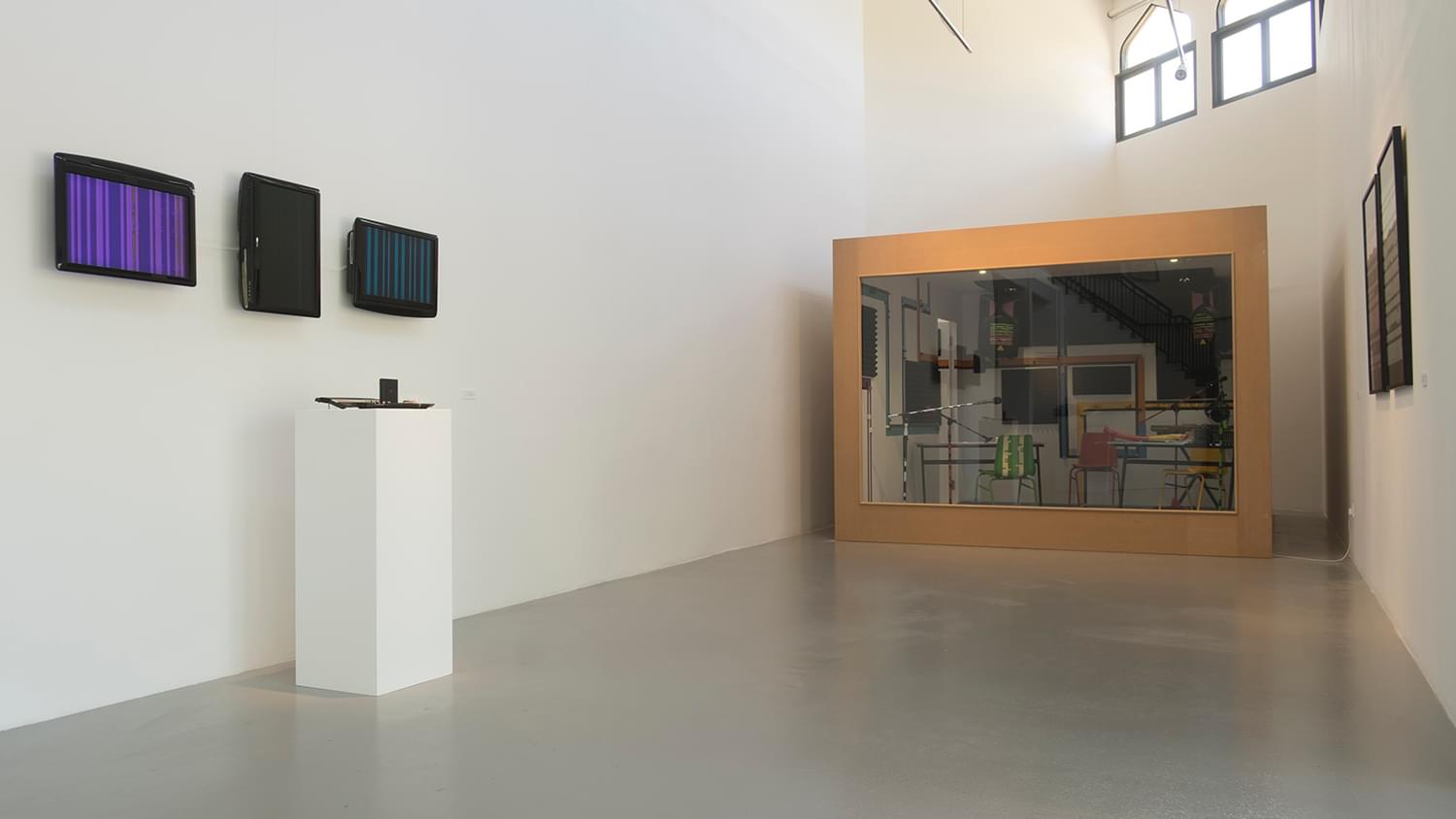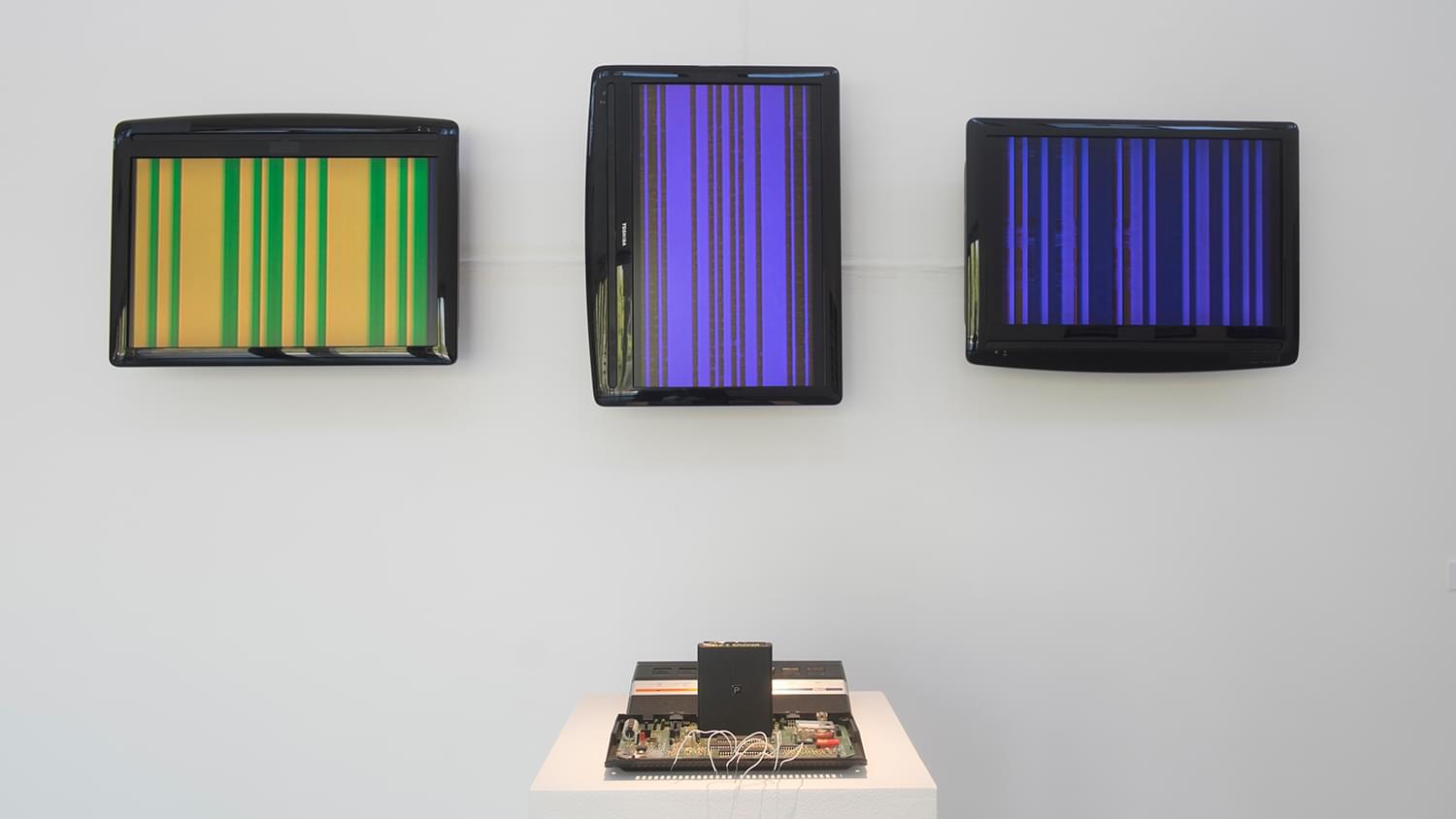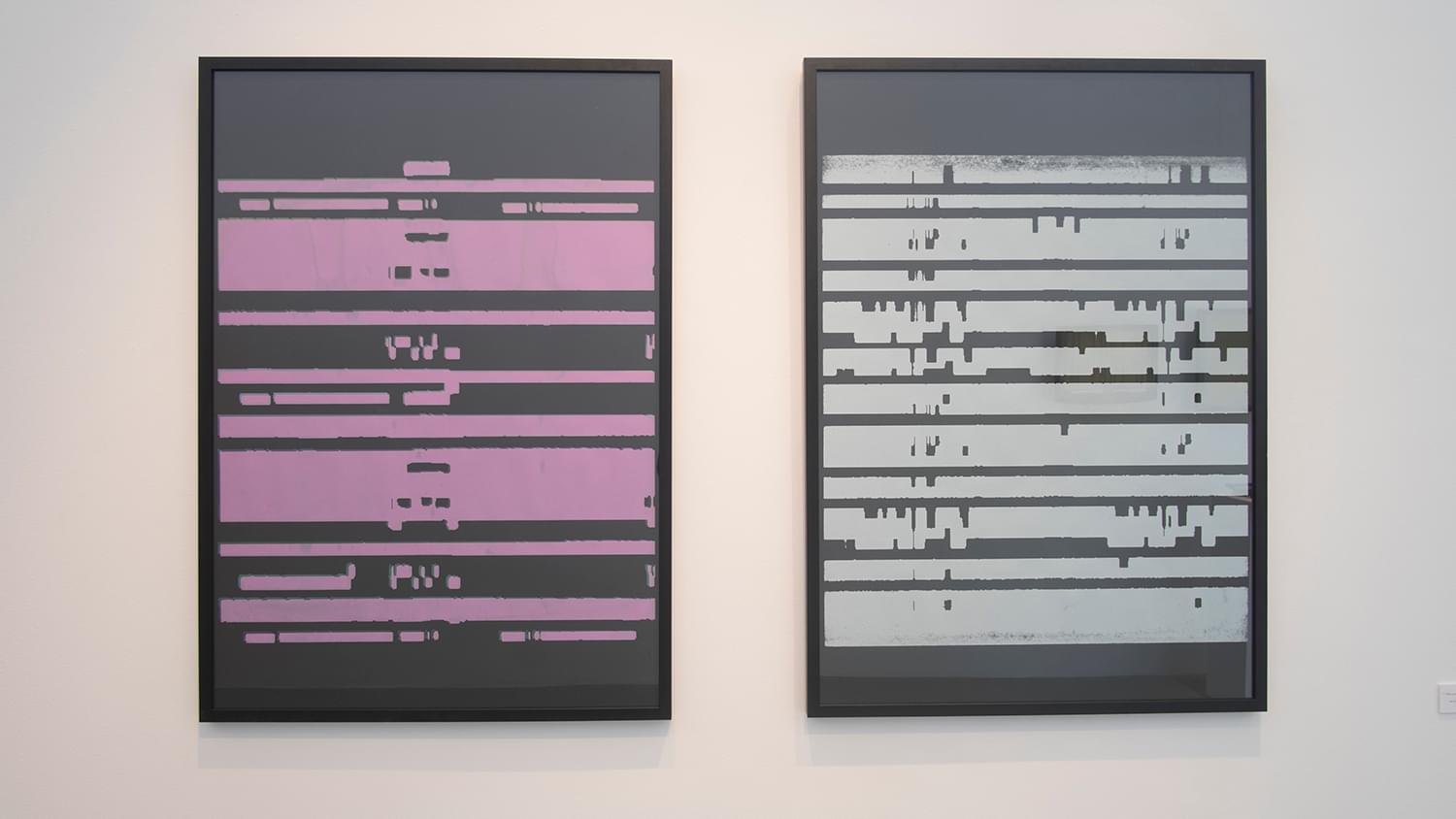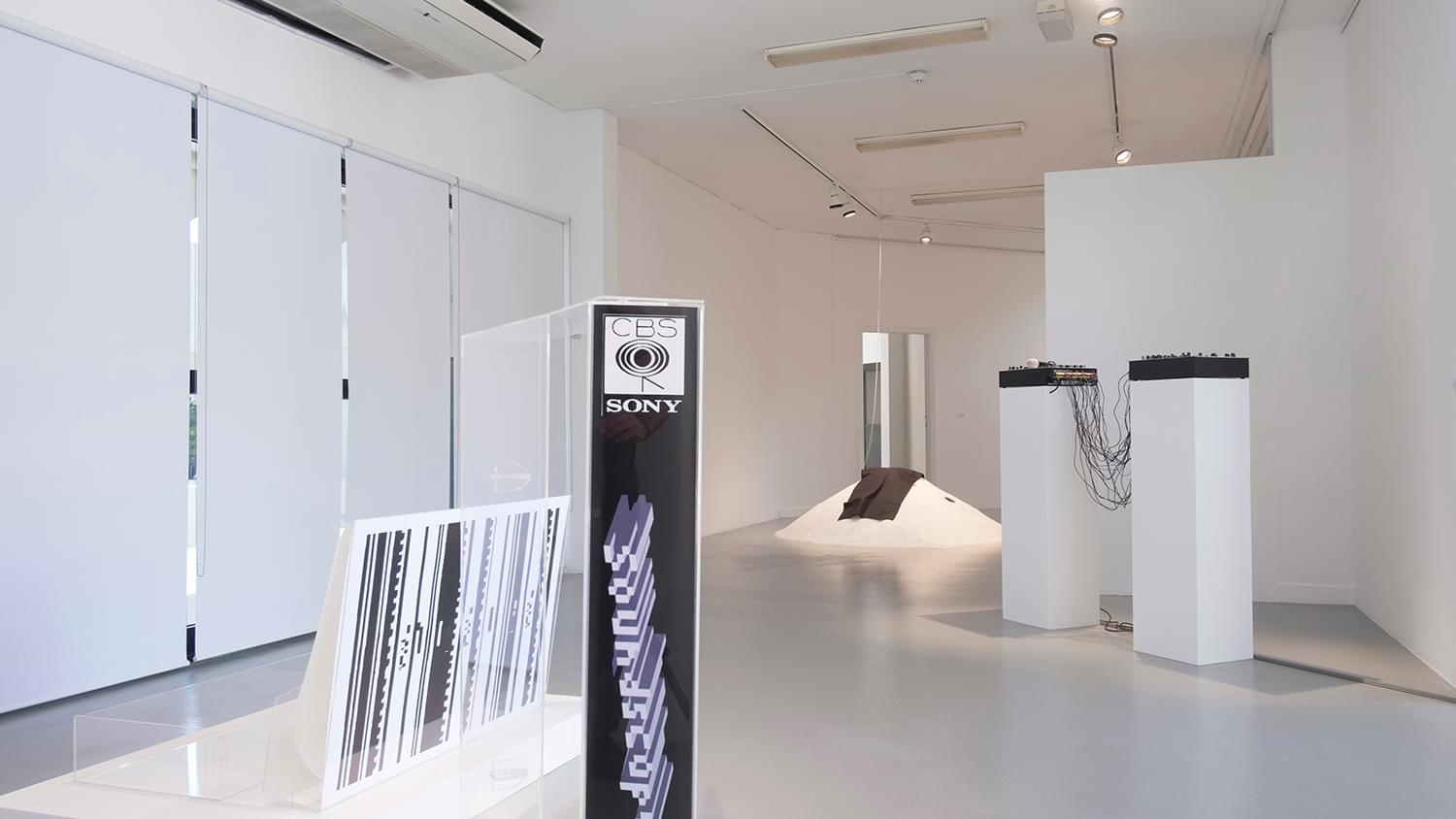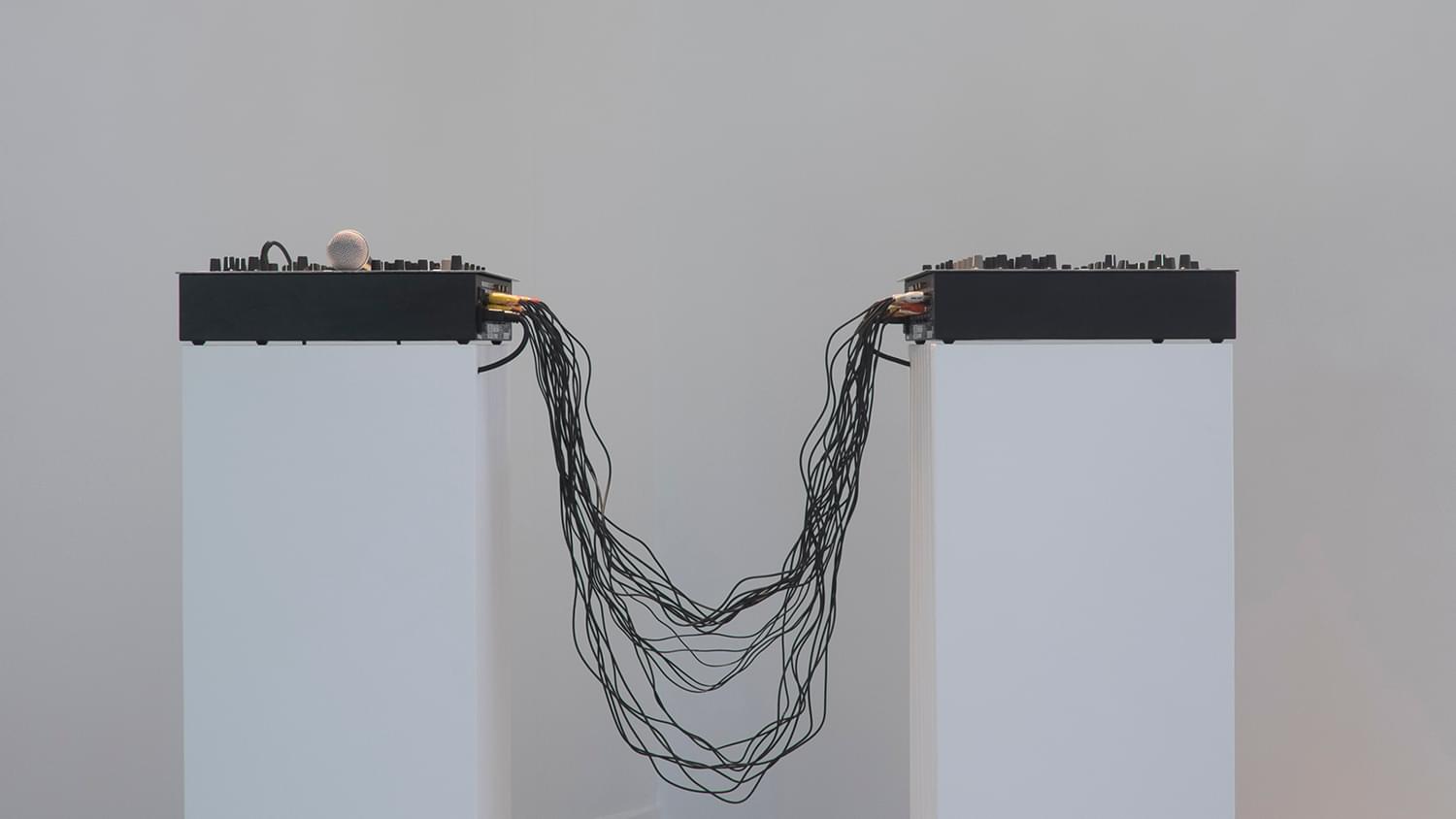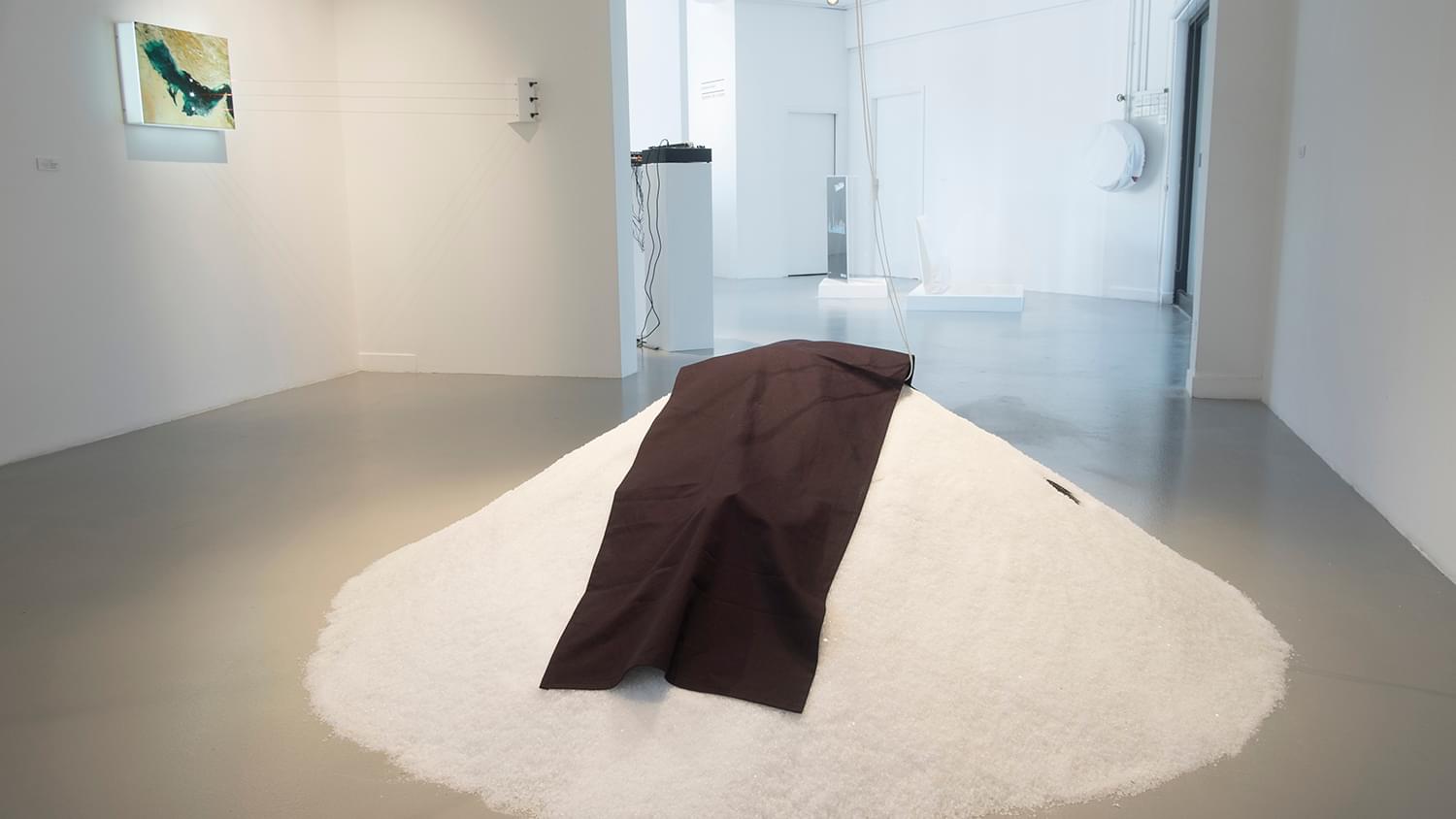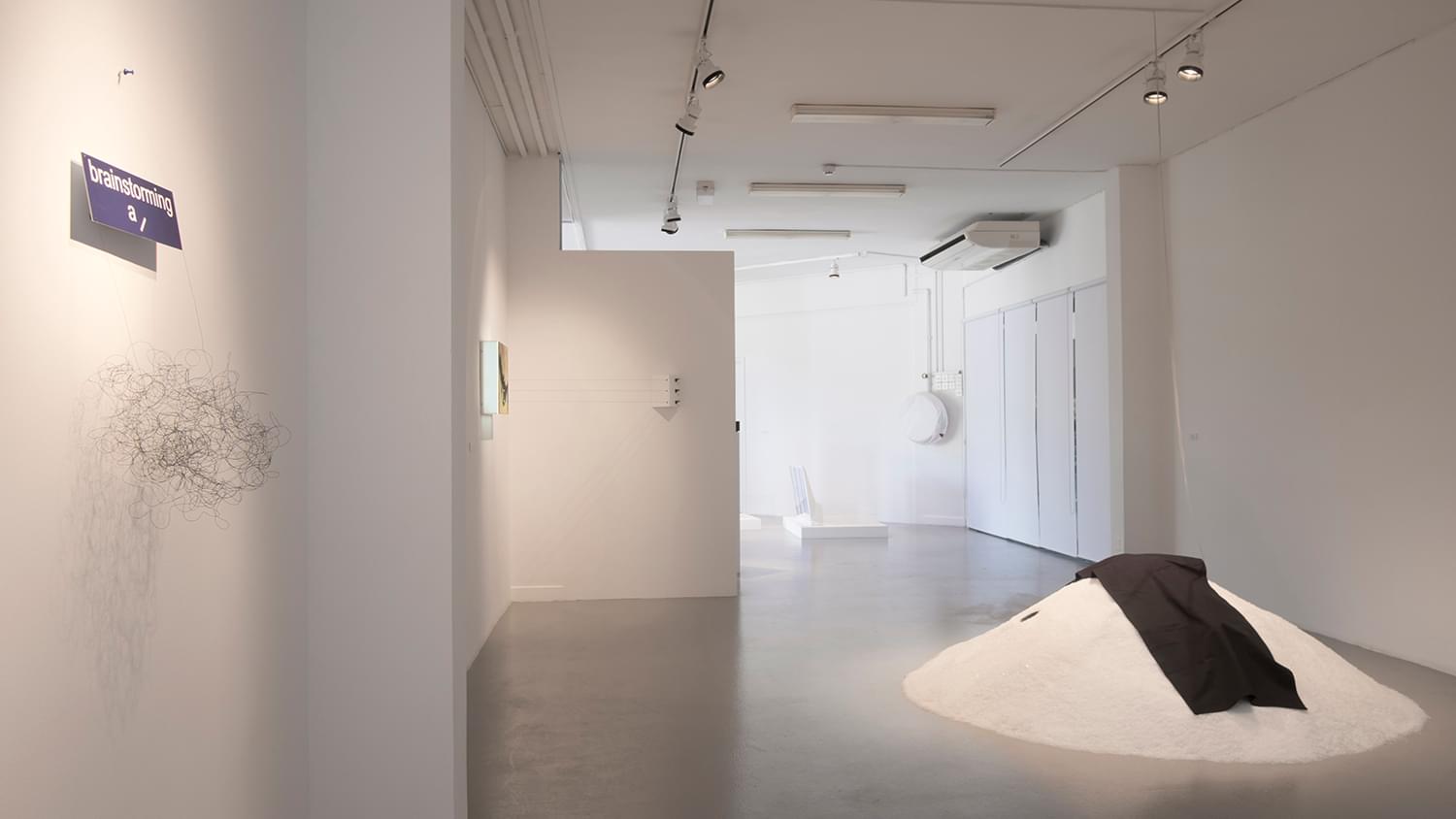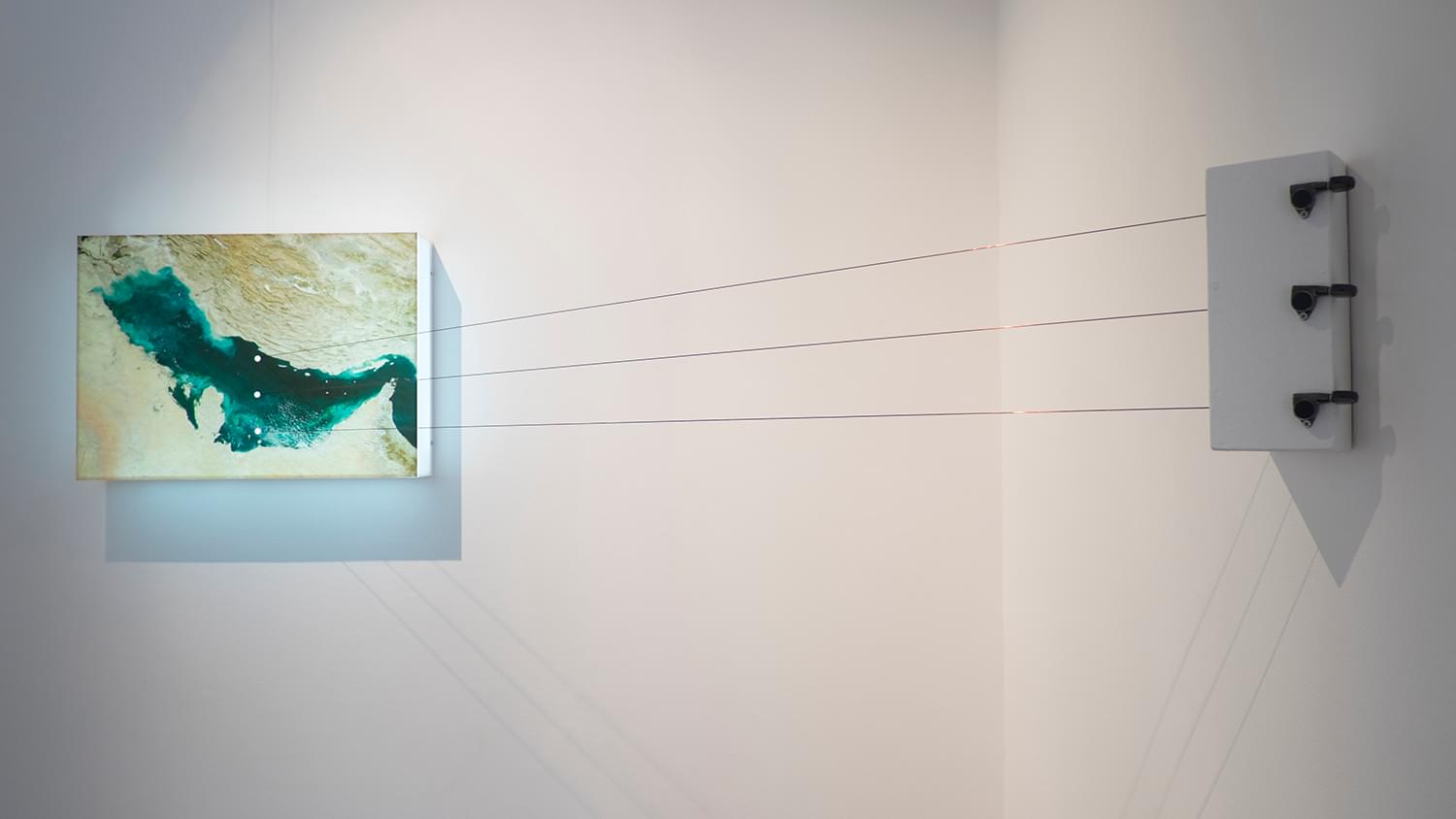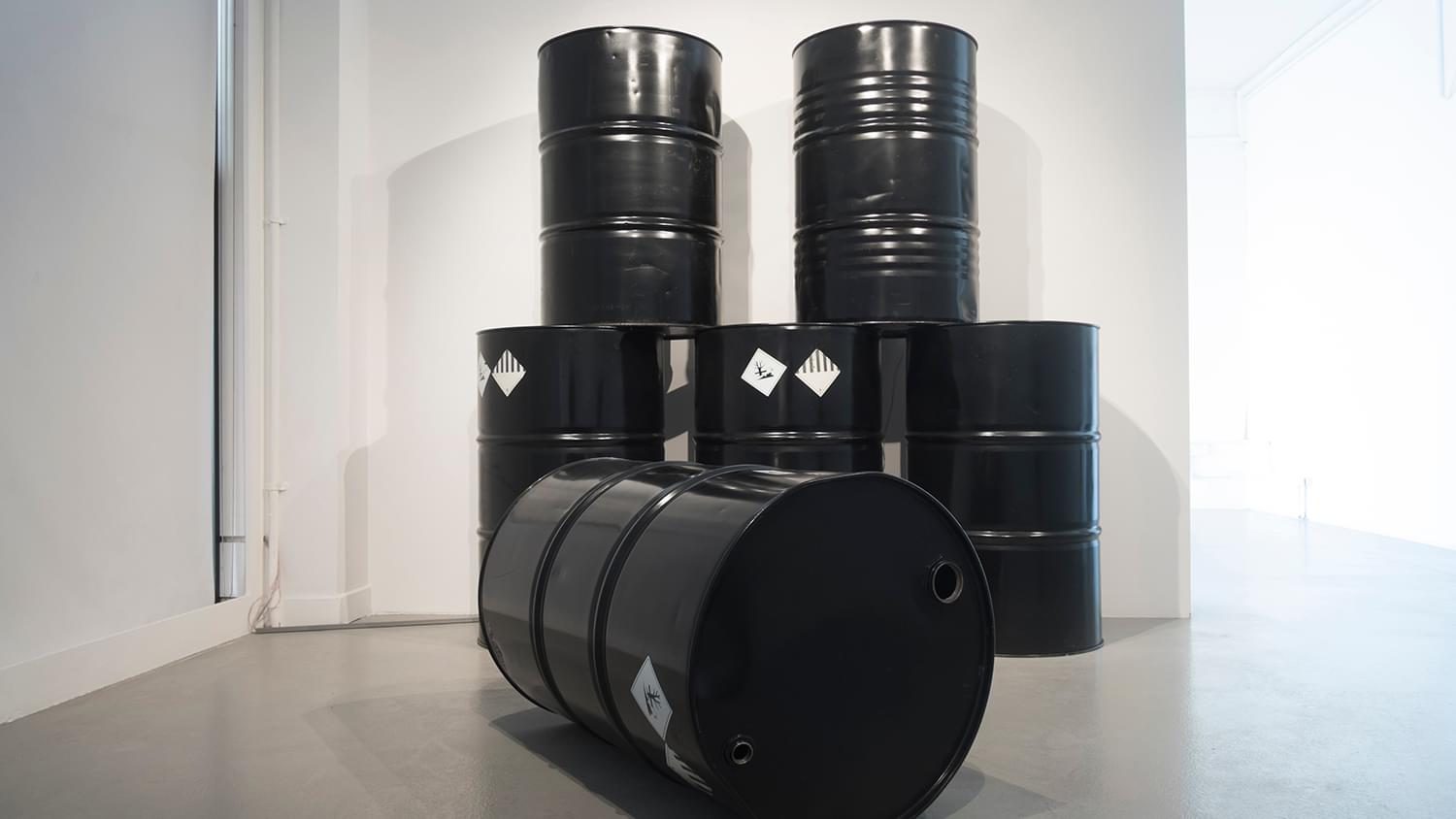 Sound art can work to an unprecedented set of scores and there is a fluidity to it that reaches beyond the visual signifier. The language of sound, determined by subjective imagination and context, enjoys certain freedoms from the semantically binding codes that dominate the visual arts.
For their first exhibition in the region Fari Bradley and Chris Weaver construct a possible 'grammar of sound' from its own physical, occluded principles. Through the reiteration of sound across a series of forms, Systems for a Score delineates the subtle capacity of sound to bridge actual and imagined states. In residence at Tashkeel, the artists set out to examine the language of sound art from the premise that hearing is 'another form of seeing.'* Systems for a Score experiments with different patterns and technologies of sound-making, triggering our innate ability to decode, decipher and extract compositional or rhythmic patterns from both visual and audible matter. Systems for a Score challenges and capitalises on our perception of listening as a sensory experience conditioned by context, and explores how sound can be used to delineate the invisible or intangible while at odds with expected visual representations.
A Model Studio, the central installation, creates a space for collective, cumulative experience where sound is a tool for communication. Working from the studio during the exhibition and inviting musicians and artists met while in the UAE, Bradley and Weaver take as a departure point for both visual and audible patterns, traditional Emirati sadoo weaving. The weave appears implicitly similar to coded sound in its repetitive yet imperfect patterns, signifying the hand of the maker in the fractionally irregular knots and stitches. These irregularities and shapes in the weave also inspired graphics taken from an 80s Atari game console that was physically modified by the artists.

During recording sessions visual information from weaves are read as an abstracted form of music, and fed through digital systems to produce sound. The artists use the resultant musical scores as patterns to personalise the tools and instruments of a space which would otherwise appear generic and geographically indistinct. In doing so, they transform homogenised, impersonal machinery into defined, creative apparatus.

Selected recordings will be pressed as artists' limited edition vinyl records, each one featuring a piece of handmade weave, inspired by patterns of musical scores played during exhibition. This final piece of weave, derived from music made within the studio, closes the feedback system of pattern to sound, back to pattern, initiated in A Model Studio.

*From the catalogue for Sound/Art, The Sculpture Center, New York City, 1983. William Hellerman, Founder of The SoundArt Foundation.

About Chris Weaver and Fari Bradley
See biography of Chris Weaver here. See biography of Fari Bradley here.