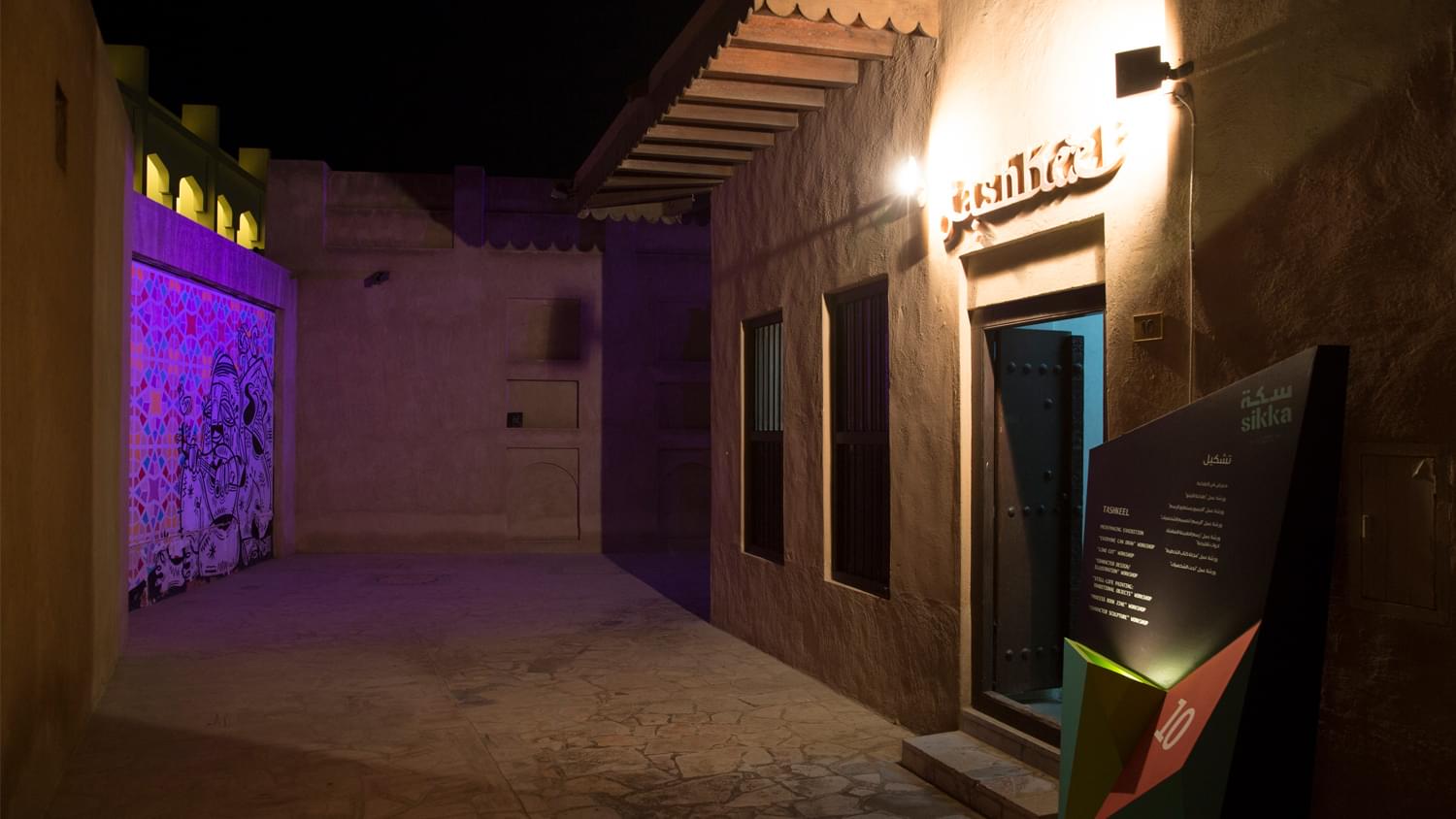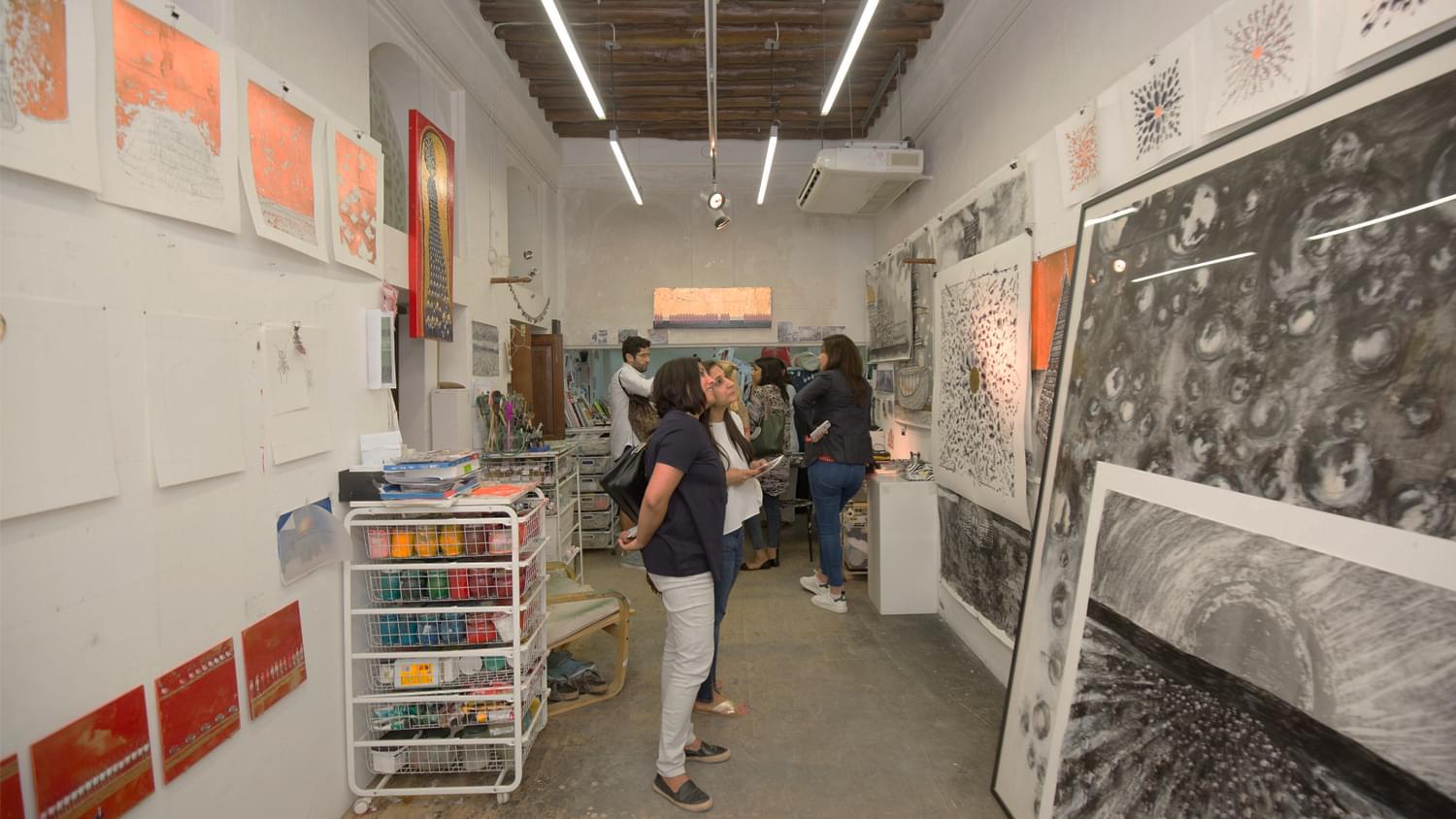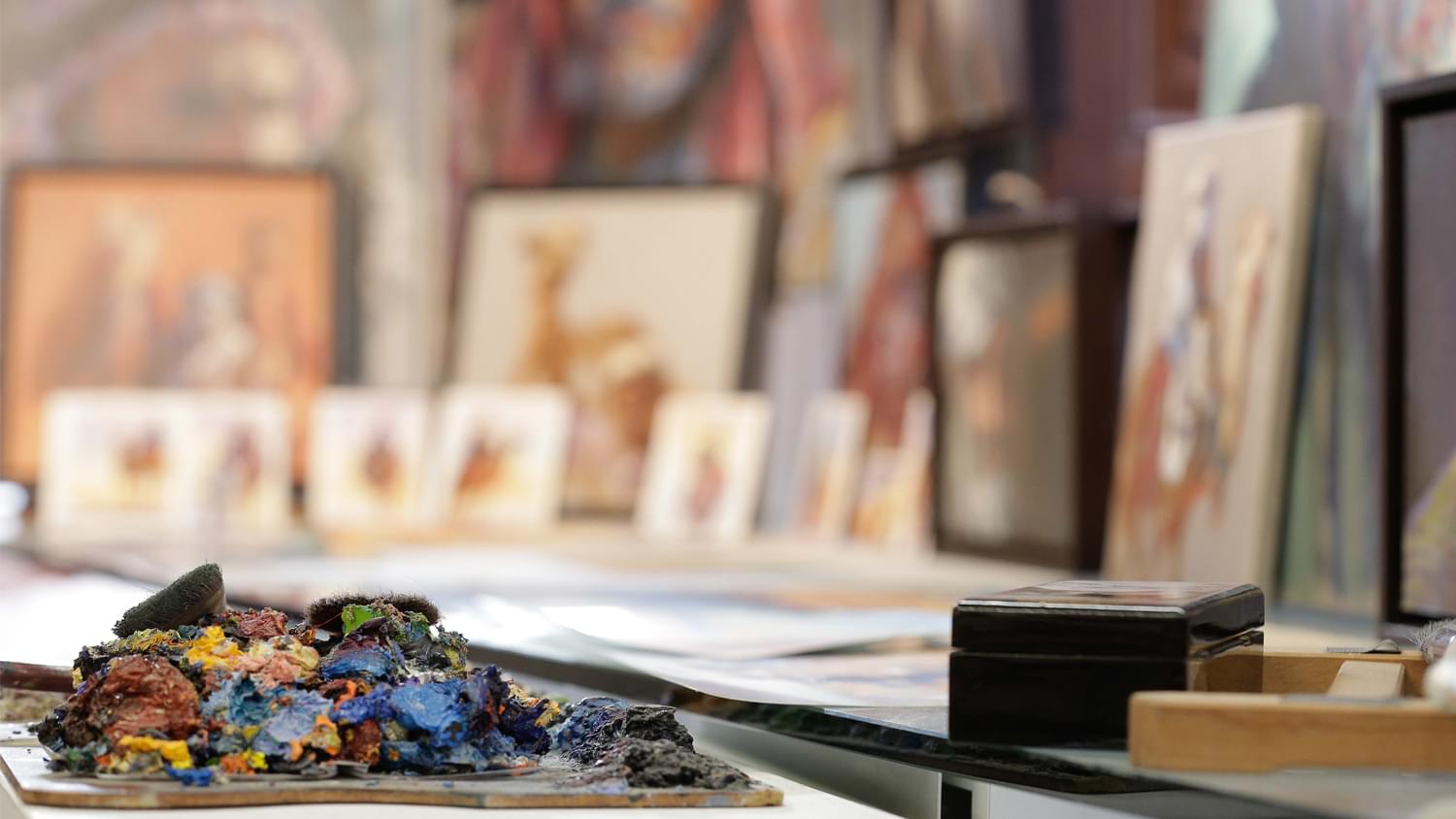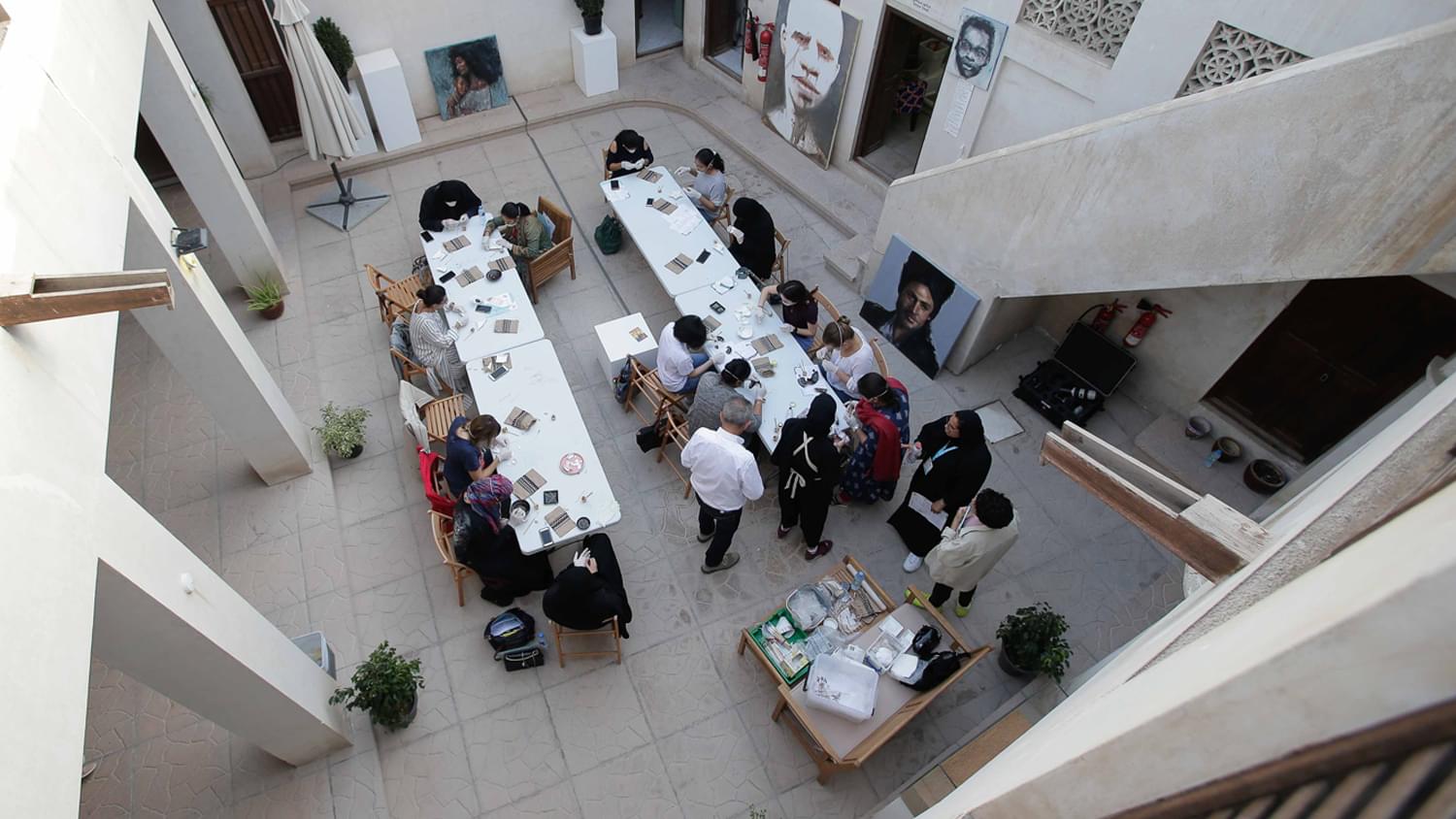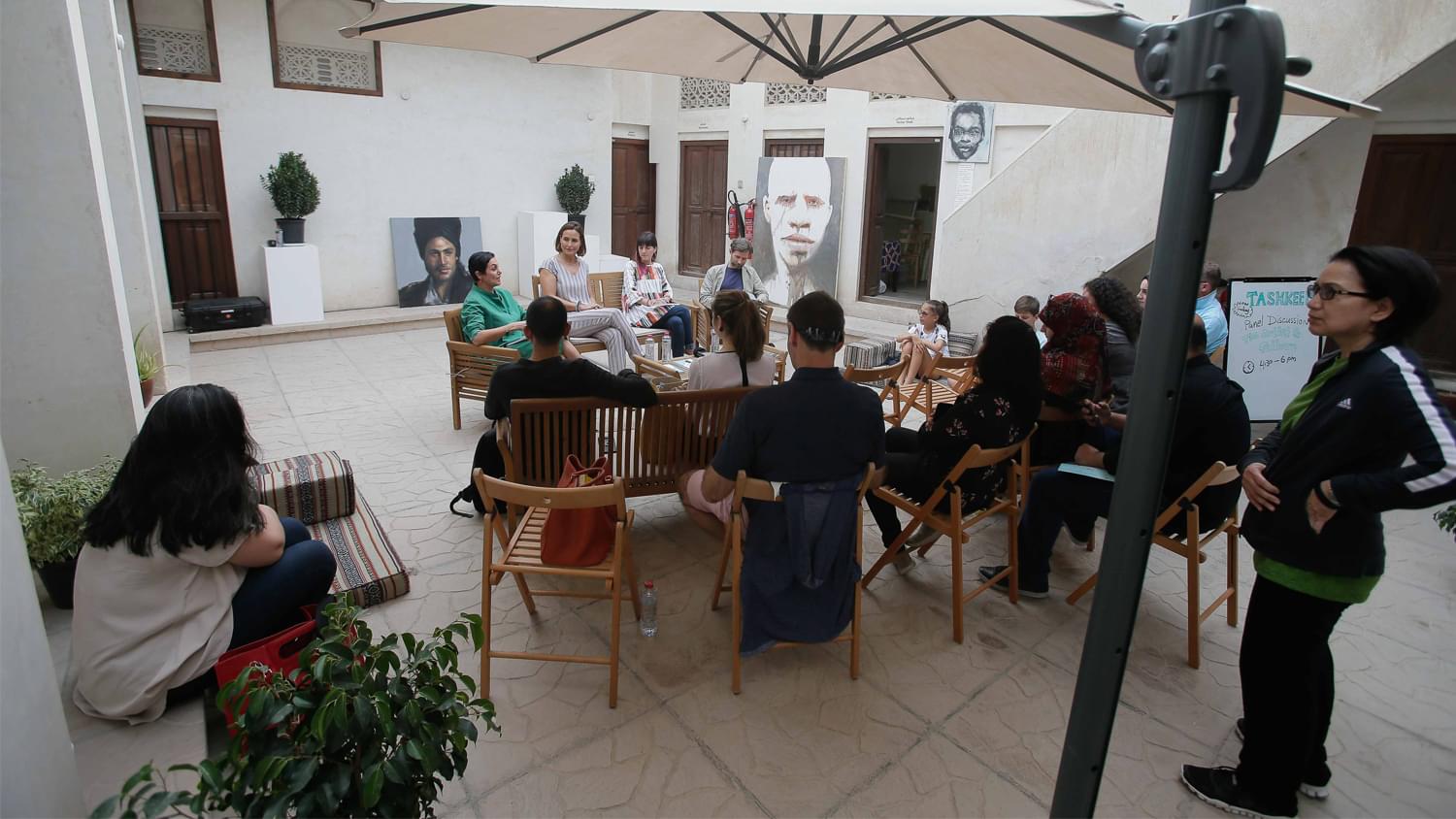 Since opening in 2010, Tashkeel Al Fahidi has served as an incubator of local art practice. With 22 exhibitions and 6 editions of the A.i.R. Programme (in partnership with Dubai Culture & Arts Authority), Tashkeel House 10 has firmly cemented its place within the historical district as a centre of experimentation, learning and growth.
For Sikka 2022, Tashkeel presents "Sowing Seeds", an archival exhibition mapping Tashkeel's role in nurturing the artists and designers of Dubai's cultural sector, featuring works by alumni and members eL Seed, Wissam Shawkat, Areen Hassan, Lana El Samman, Nuhayr Zein and Nora Zeid.
Accompanying the exhibition will be a packed programme of drop-in workshops, artist demonstrations, open studios and a pop-up store highlighting the organisation's role in fostering the growth of Dubai's cultural sector.
Tashkeel's Sikka 2022 programming includes:
POP-UP STORE: Tashkeel's pop-up store presents a range of affordable accessories and homeware, including latest Made in Tashkeel sketchbook series. Choose from 11 cover designs by artists Mouza Al Hamrani, Wissam Shawkat, Maitha Demithan, Nasir Nasrallah, Yosra Emamizadeh, Ibraheem Khamayseh, Alonsa Guevara and eL Seed.
CREATE THE CANOPY: Drop in to the House 10 courtyard and make your mark on its rooftop shade. Using tempera paints, colour in the illustrations created by a host of Tashkeel artists. Once each canopy strip is complete, it will be hung over the courtyard, providing shade for the area. Open to all ages.
OPEN STUDIOS: Open studios bring the artist and public together. Every day will offer an opportunity to view the working environments of Victor Sitali, Mike Arnold, Asma Baker & Abdallah Lutfi, Lia Staehlin and Chie Nakano and witness their specialist skills of fine art, jewellery and illustration.
COURTYARD DEMOS: Each day, visitors will watch one of the Tashkeel artists create an artwork live in the House 10 courtyard in a two-hour courtyard demonstration. The following schedule is confirmed:
ROOTS AND FUTURES ARTIST TALKS: On the final two days of SIKKA 2022 (23 & 24 March, 7-9pm), Tashkeel will present a series of artists talks using this year's theme 'Celebrating Art, Celebrating Growth' to redefine new media within the premise of interactivity as a mode of thinking, not just technology. Hind bin Demaithan Al Qemzi, Nora Zeid, Janet Bellotto and Marrwan El Hussein - four Dubai-based artists whose work blurs the lines of possibility and complicates the idea of the 'author', take us through their practice and exchange thoughts on notions of time, place and the spirit of collaboration. Dissecting the relationship between the physical and virtual, they will challenge the increasingly complex relationship between humans and their social context.