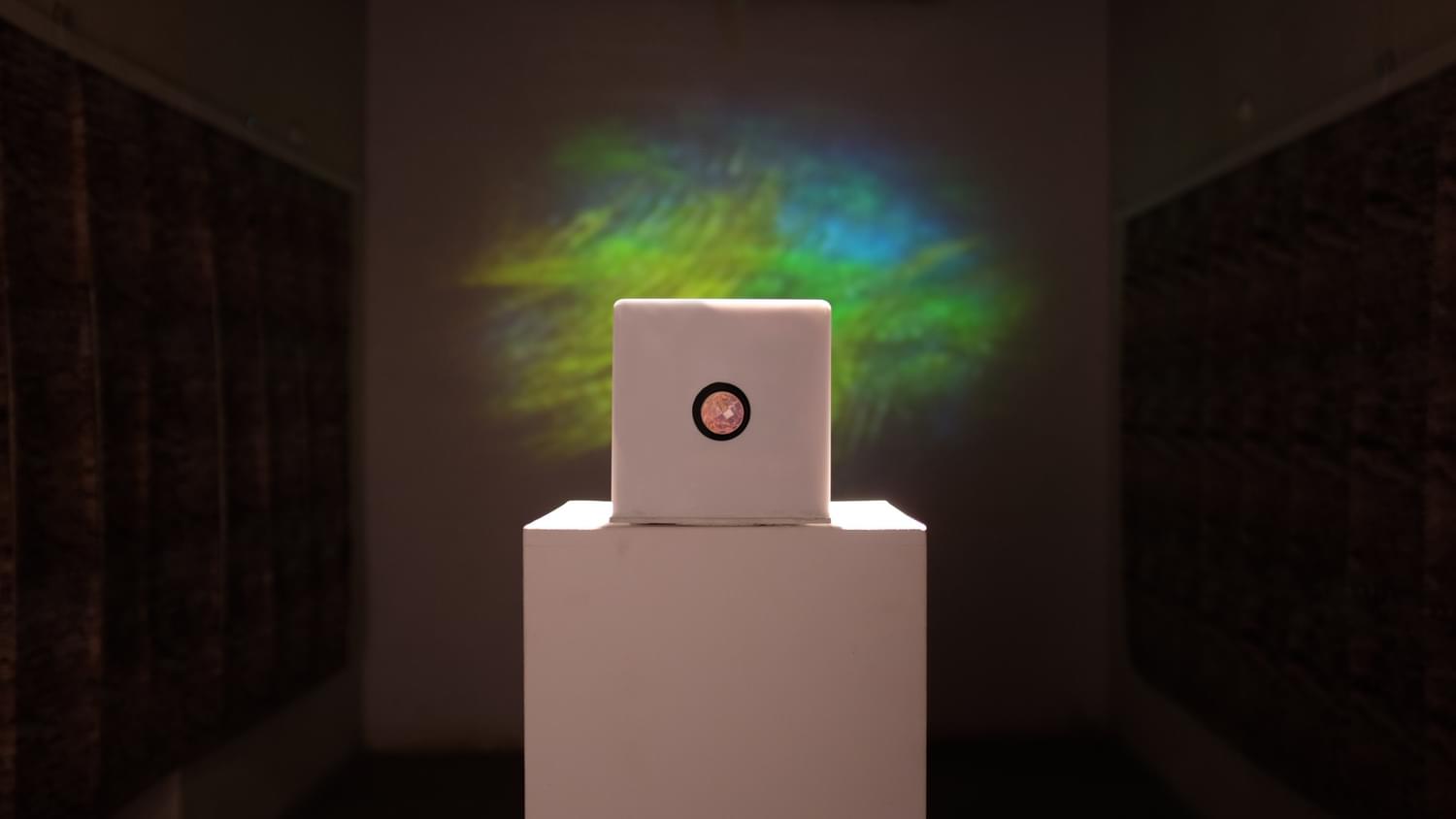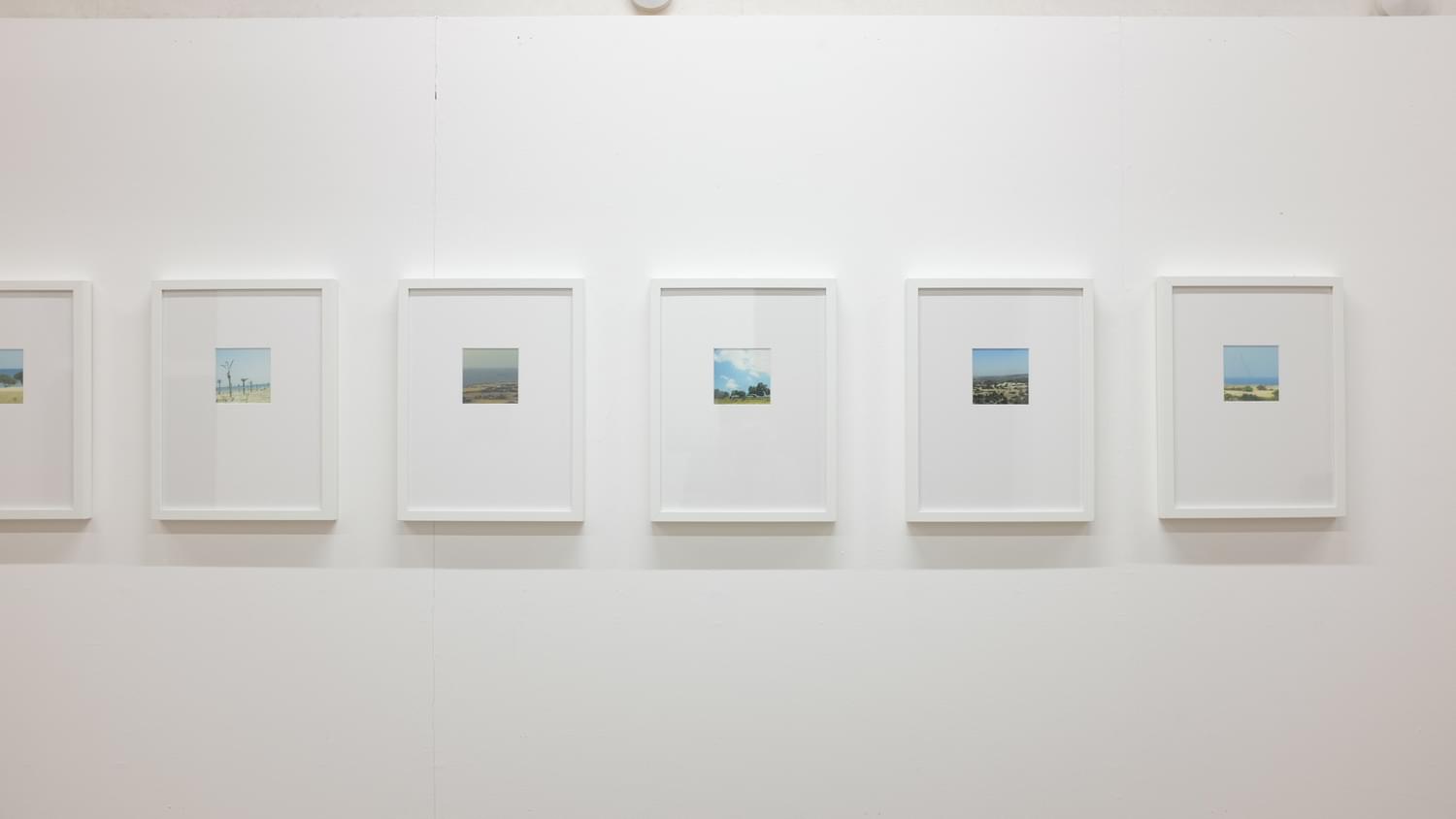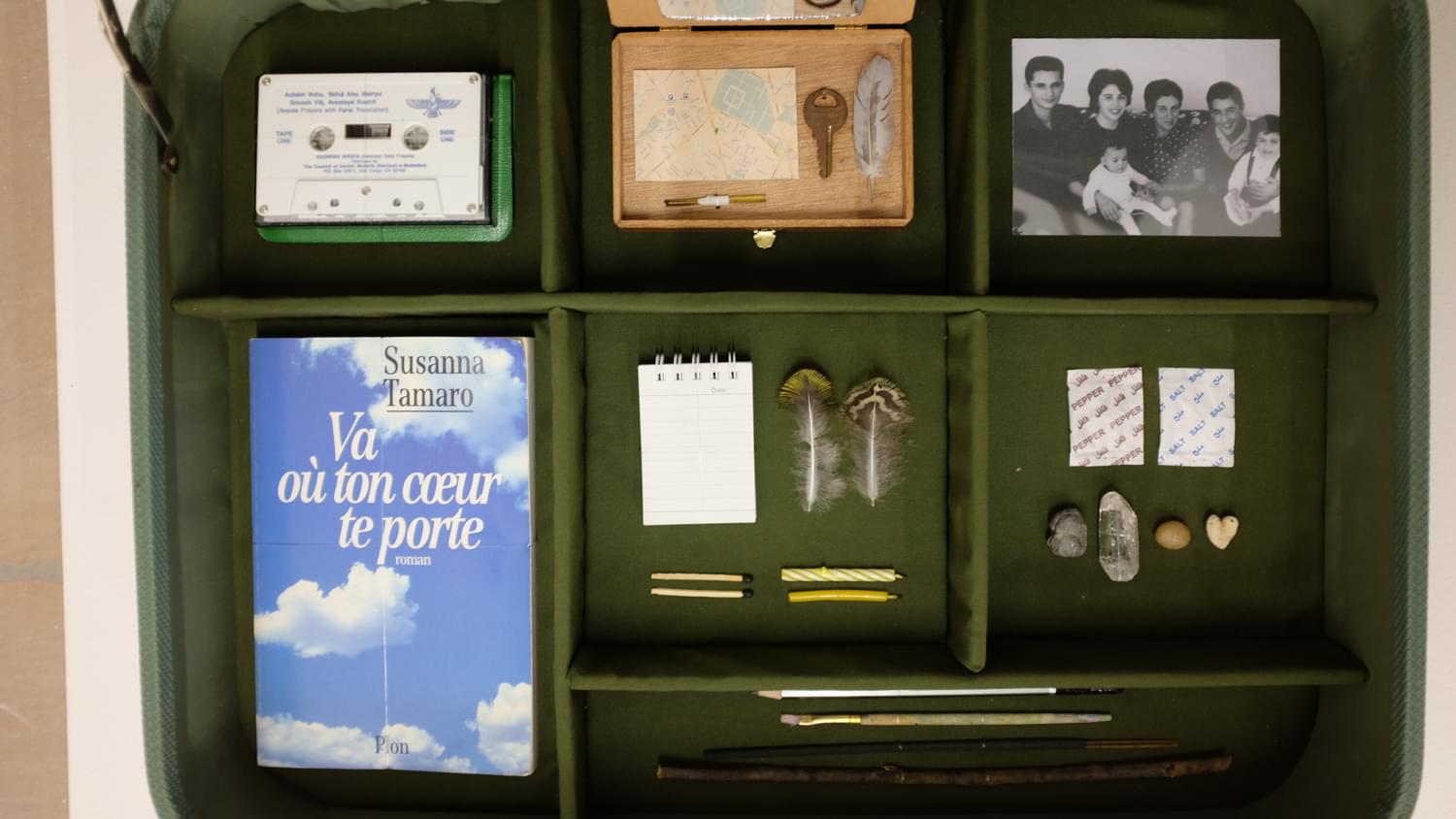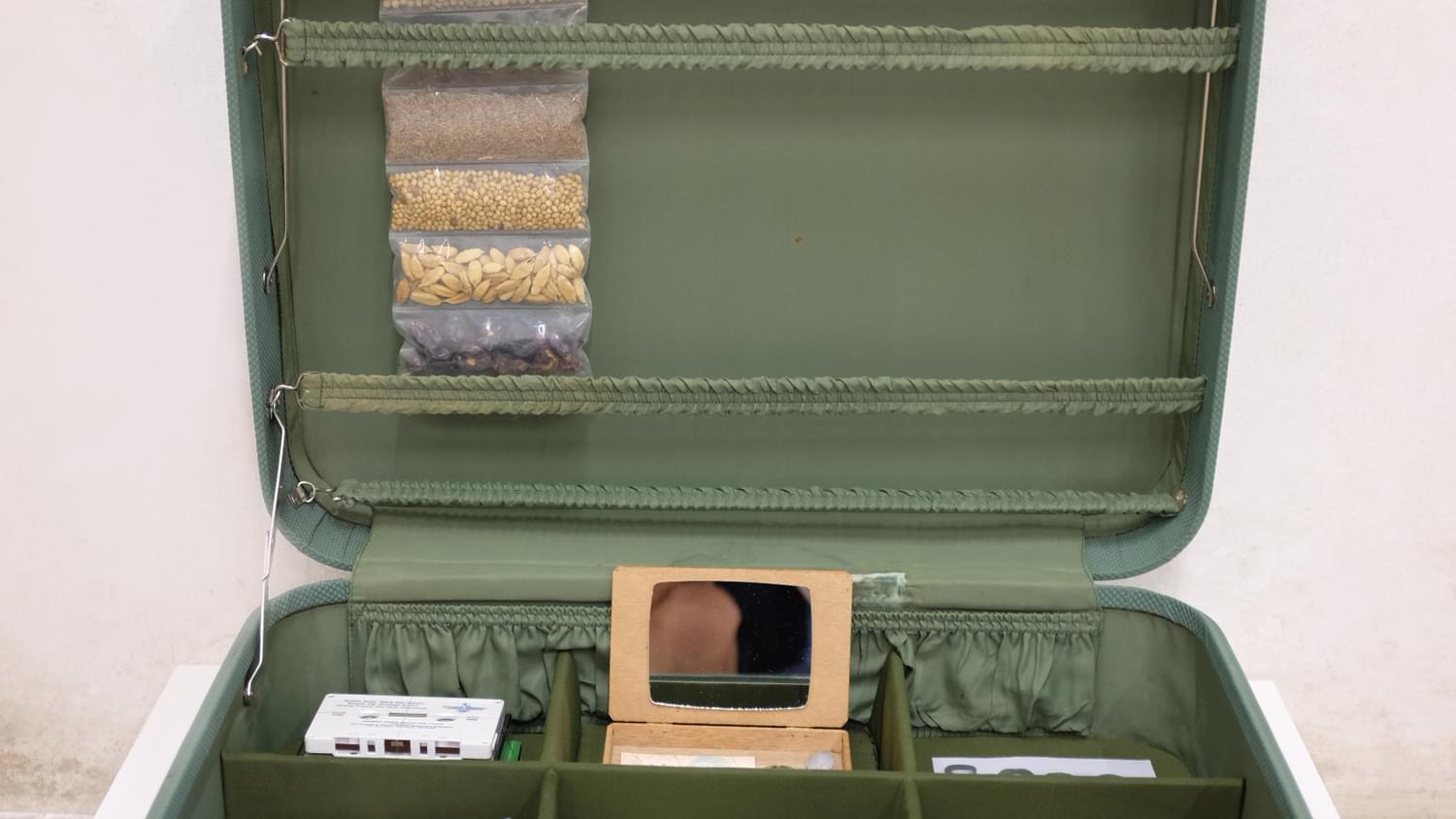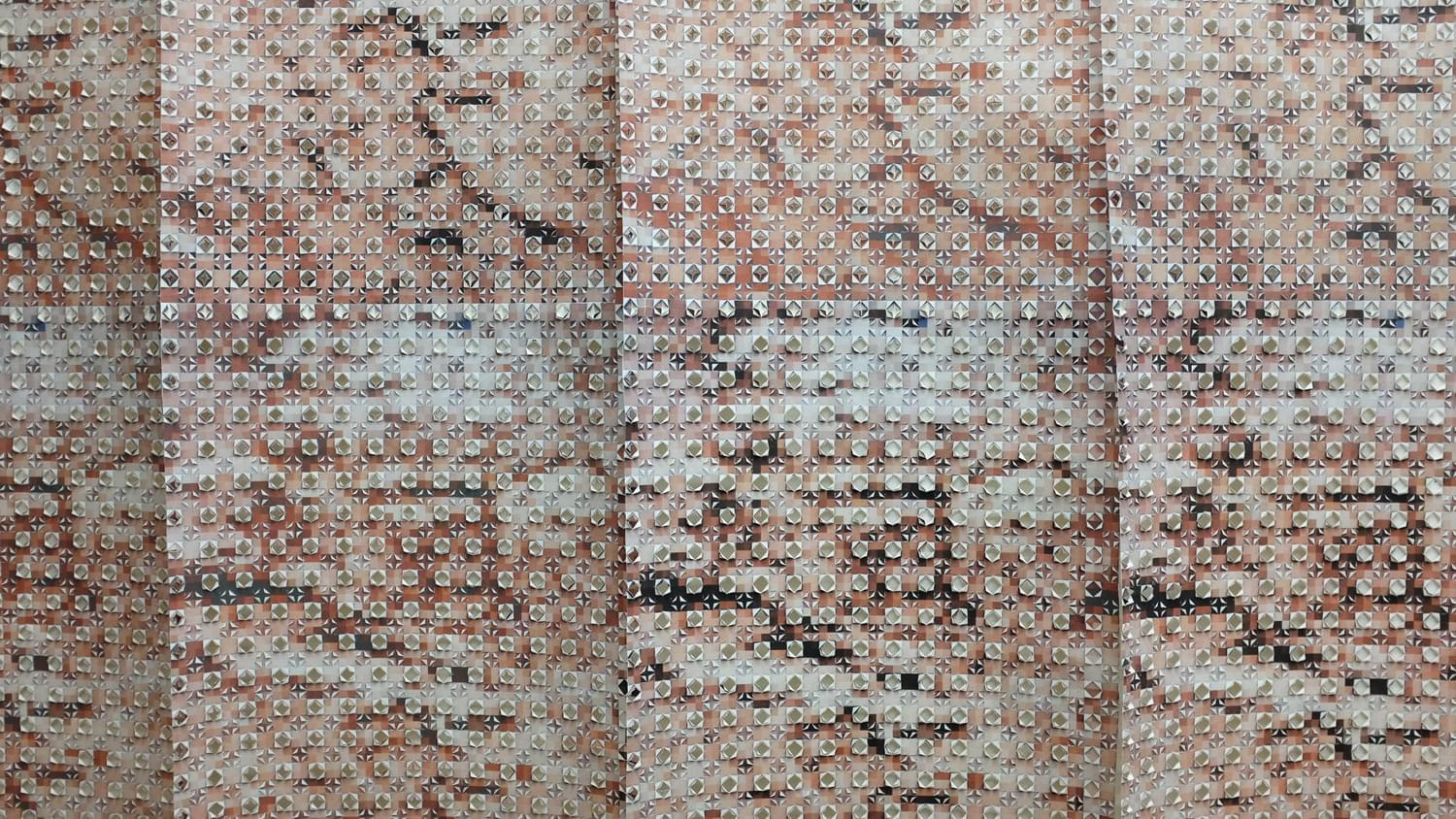 Tashkeel is pleased to announce Shifting, an exhibition of works by Banu Colak and Naz Shahrokh that seek to interpret and explore the physical space we inhabit, symbolically and physically. Opening 18 May in Tashkeel House 10, Al Fahidi Historical Neighbourhood, the works will question how we process and engage with space through various representations, using textural and visually manipulated modes, compelling us to reassess how it is observed.

Banu Colak's work explores how we define landscapes in fictive and dystopic ways by looking at the relationship between the constant 'underneath' and surface changes. It is based on the manual transformation and manipulation of photographic images. Like landscapes that have vertical as well as horizontal stratigraphy, the work has a linear multiple grid system that has symmetrically organized and delicately executed squares, creating a multi-layered and fragmented surface. The images are no longer static but fractured and ephemeral, like the natural dynamic structure of landscapes and changing realities projected on them.
Naz Shahrokh's work investigates a subjective narrative with the environment in conjunction to society, with the individual taking on the role of narrator or poet. Through the use of collecting objects and images she assembles visual narratives through a tactile process, thereby giving new meaning to materials. Shahrokh explores how we are all connected, through various elements that we come across in daily life, and looks at the concealed interconnectedness that binds us all.
Gallery hours: Saturday, 12 - 4 PM.


Photo credit: Mkhaal