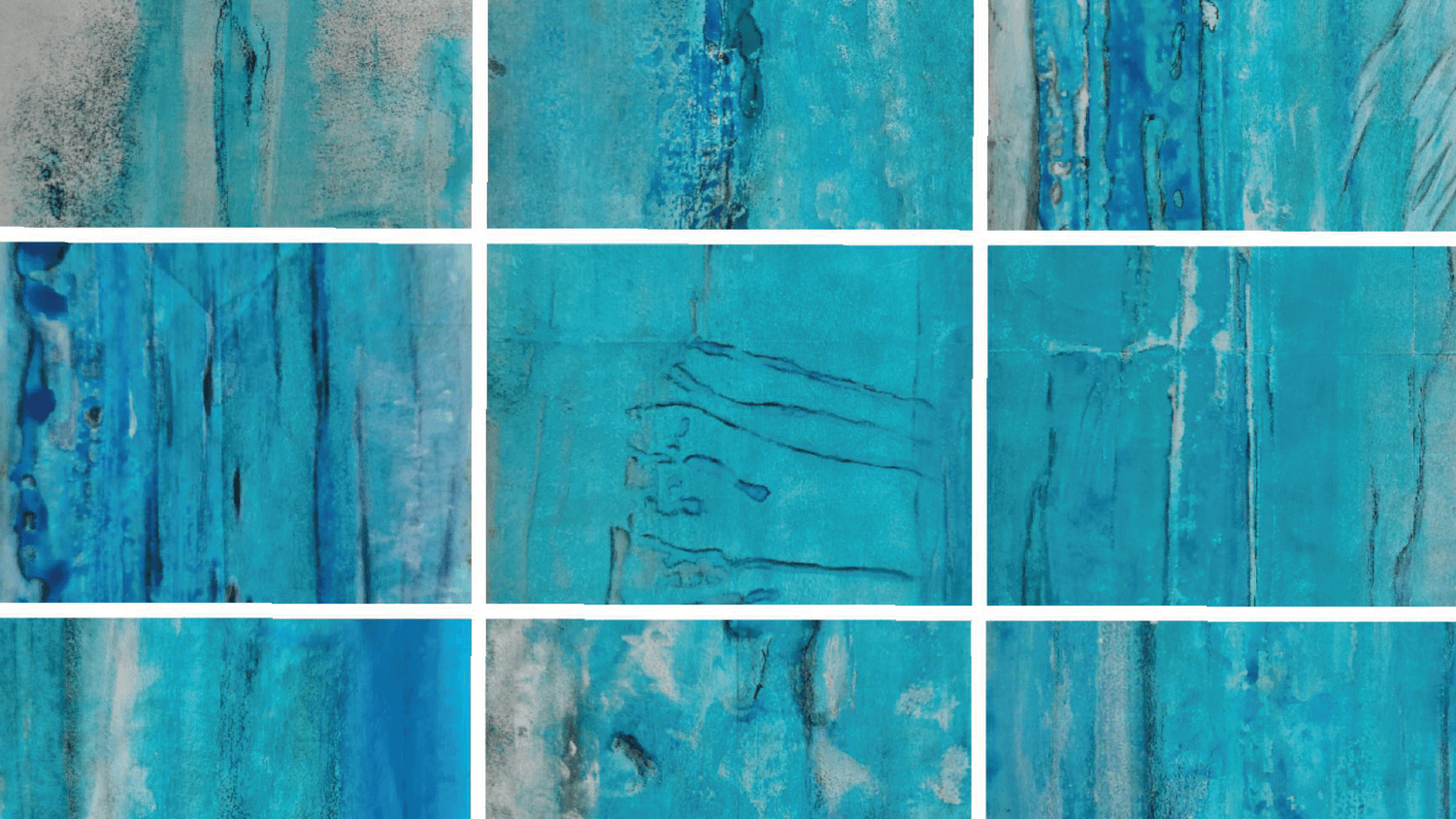 Tashkeel is delighted to present 'Floating into the Ocean' by Anja Bamberg – the public outcome of the latest First Solo Residency at Tashkeel House 10, Al Fahidi Historical Neighbourhood.
UAE-based artist Anja Bamberg concludes her First Solo Residency a new body of work focusing on the subject of sustainability. Having grown up by the sea, water has been the main subject of her visual art practice for the last 20 years. Recently, she has started experimenting with non-traditional materials to draw attention to the advancing climate crisis. Anja repurposes waste-paper into a series of abstract paintings exploring the colour spectrum of blue and the important role of wind.
____
Exhibition hours
Open daily, 10 am - 10 pm

24 February - 5 March 2023

Tashkeel House 10 – Galleries & Courtyard
Exhibition-related activities
Making Waves with Anja Bamberg
Tashkeel House 10 – Courtyard

About Anja Bamberg
Anja Bamberg is an artist and art therapist with a MA in Art and Design Therapy. She boldly reaches for colour, loves to see the sheen of oil paint on canvas. In large-format paintings she is always looking for the greatest possible contrast, but without losing sight of the aesthetic approach. Her art is characterised by works oriented to her current environment. Her Baltic roots have always had a strong influence on her work; maybe that's why the sea has always been an essential part of her art...